Last Updated on January 3, 2022 by Chef Mireille
This post may include affiliate links.
Around the World in 30 Soups – Travel the World by cooking up these 30 International Soups. There is something for everyone in this compilation of mostly healthy veggie forward soups. From Africa to South America, go on a world tour with the Best Soups in the World. Also included are my versions of a few international classic recipes like Tomato Soup.
Are you looking for some new soup recipes? If you like to satiate your travel desire by experimenting with an authentic recipes from different cultures, this is your Ultimate Soup Recipe Collection to fulfill your travel need, especially in these challenging times.
I love soup. It's warm, comforting and delicious! Soup is one of the best ways to get your daily dose of vegetables and protein and one delicious bowl. I think because soup is just the perfect comfort food, soup is even really popular in warm countries.
These soup recipes are sure to delight your taste buds with their unique flavors from around the world! There are several Vegan Recipes included and mostly gluten free soup recipes. These soups will keep you warm during those cold winter months or just make you feel warm and cozy and get into your comfort zone no matter the temperature outside!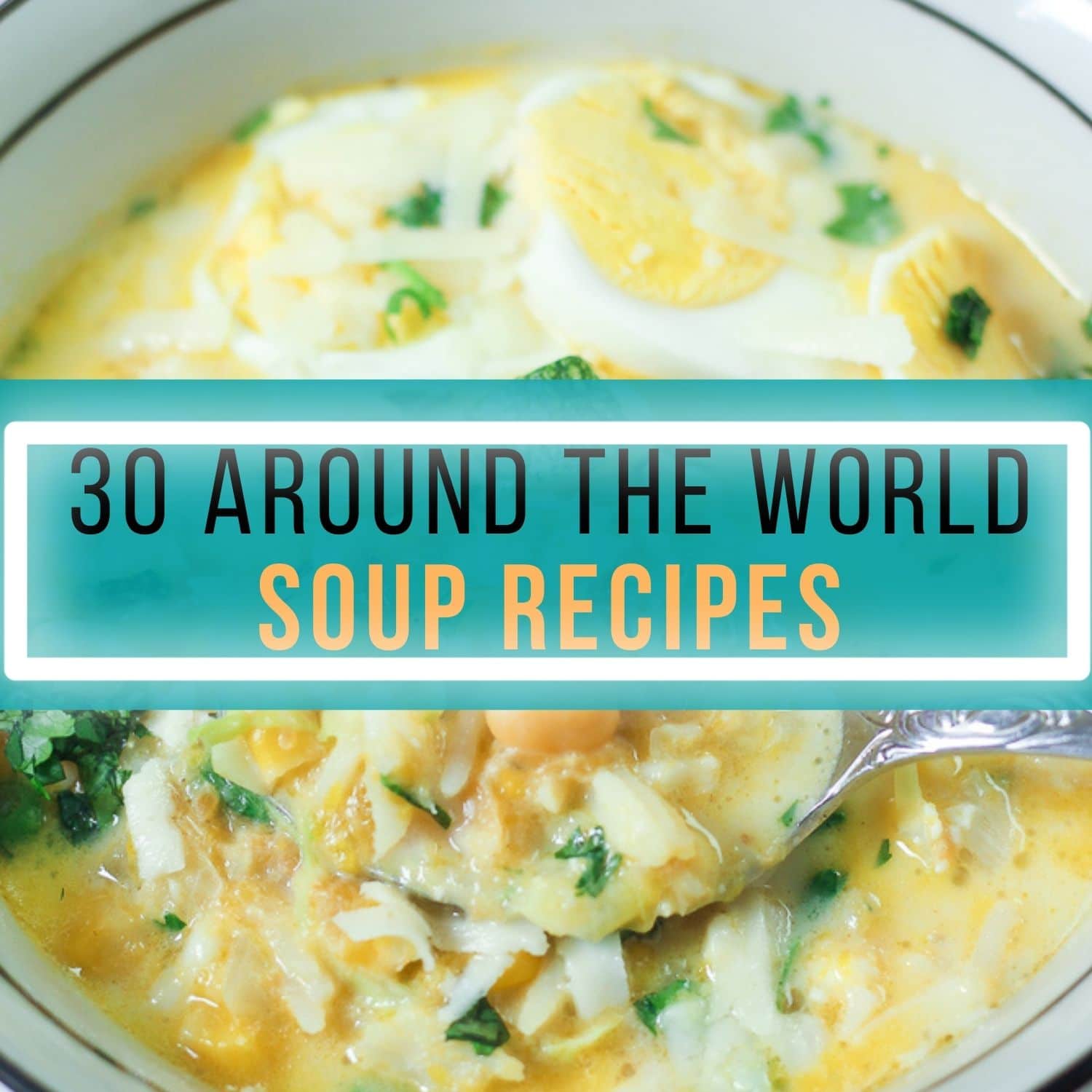 Soups are also great if you want to lose weight because they're usually low calorie but still filling enough that they'll satisfy your hunger without making you feel deprived. Healthy soup recipes is definitely something you should include on your meal plans. However, if you are on a weight loss journey, I would suggest staying away from any of the dairy based soups.
This compilation only includes hot soups, however, if you'd like to try some delicious soups that are served chilled, you can try these.
Chilled Soup Recipes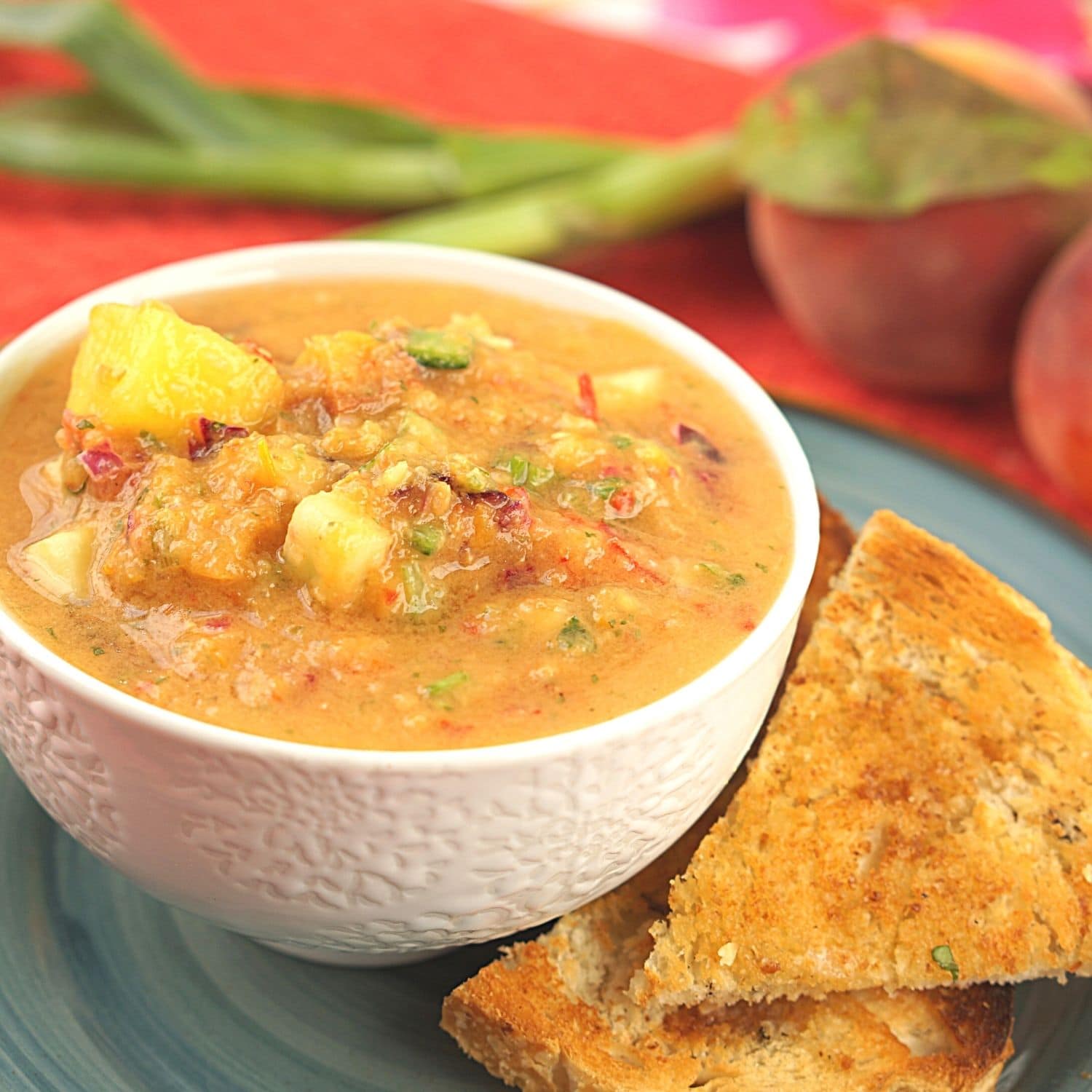 Meal Planning
Another great thing about soups is that most of them make the best make ahead recipes as they can easily be frozen and reheated later. However, there is one exception. I find that potatoes don't do well after being frozen. As long as the soup does not include potatoes, the best thing is to make a big batch by doubling or tripling the recipes and then you will have it when you are ready.
How to Freeze Soup
After cooking the soup, let it cool completely at room temperature.
If it is still not cool after 2 hours, put in the refrigerator to finish cool. If you have a thermometer, the soup should be 41 F or lower.
Freeze in 1 quart containers, so you can easily take out just what is needed.
Best if used within 3 months.
So now if you are ready to try some of the best homemade soups to add to your repertoire, visit the recipes below. As you try them, I would love to know which one has become your new favorite soup recipe. Let me know in the comments of tag me on Instagram with your version of these great soups.
Also, most of these can easily be adapted to the Instant Pot. Especially the bean based soups. Cut the cooking time in half by cooking the beans in the Instant Pot.
30 International Soups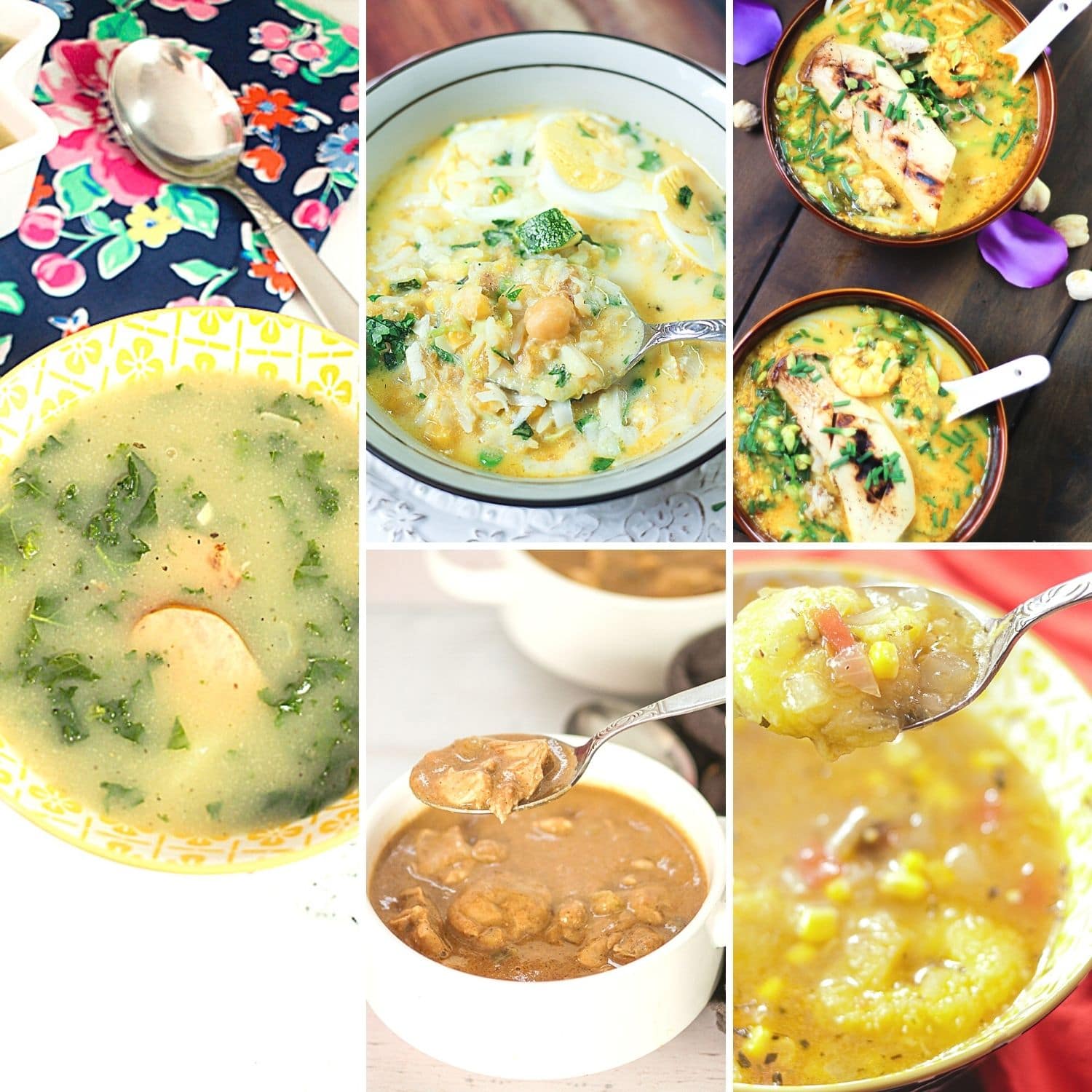 With both hot soups and chilled soups, every season is soup season, as far as I'm concerned.
In this compilation your are going to find different soups that fall into different categories. However, they mostly provide a hearty bowl of soup that can serve as a meal on its own. These are not soups that you would serve as a starter course but rather this is the main course – whether for lunch or dinner. Even breakfast – as some of the most popular soup recipes in some countries are often eaten for breakfast like Khao Soi in Thailand.
Although I've specifically noted the Vegetarian Soups with a V, many of the other soups are easily adapted to Vegetarian by simply omitting the meat or replacing it with mushrooms, beans or tofu.
Some of these soup recipes come together in as little as 15 minutes. Soup is the perfect answer to quick and easy lunch recipes.
Potato Soup Recipes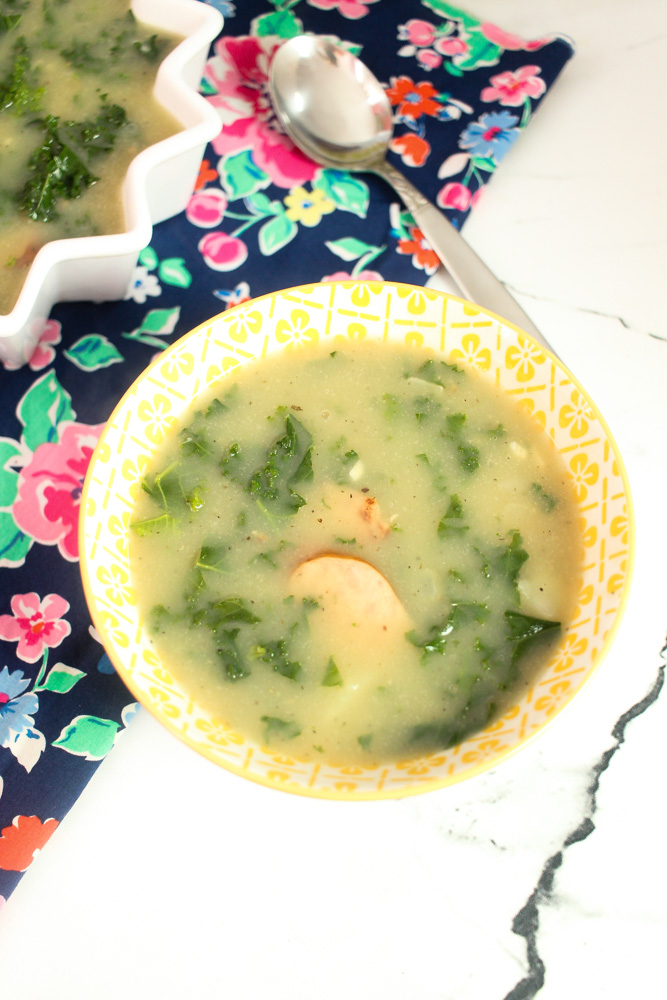 Vegan Soup Recipes
Not only are all of these soup recipes Vegan, but they are also gluten free. Most of them still provide a good dose of protein with beans.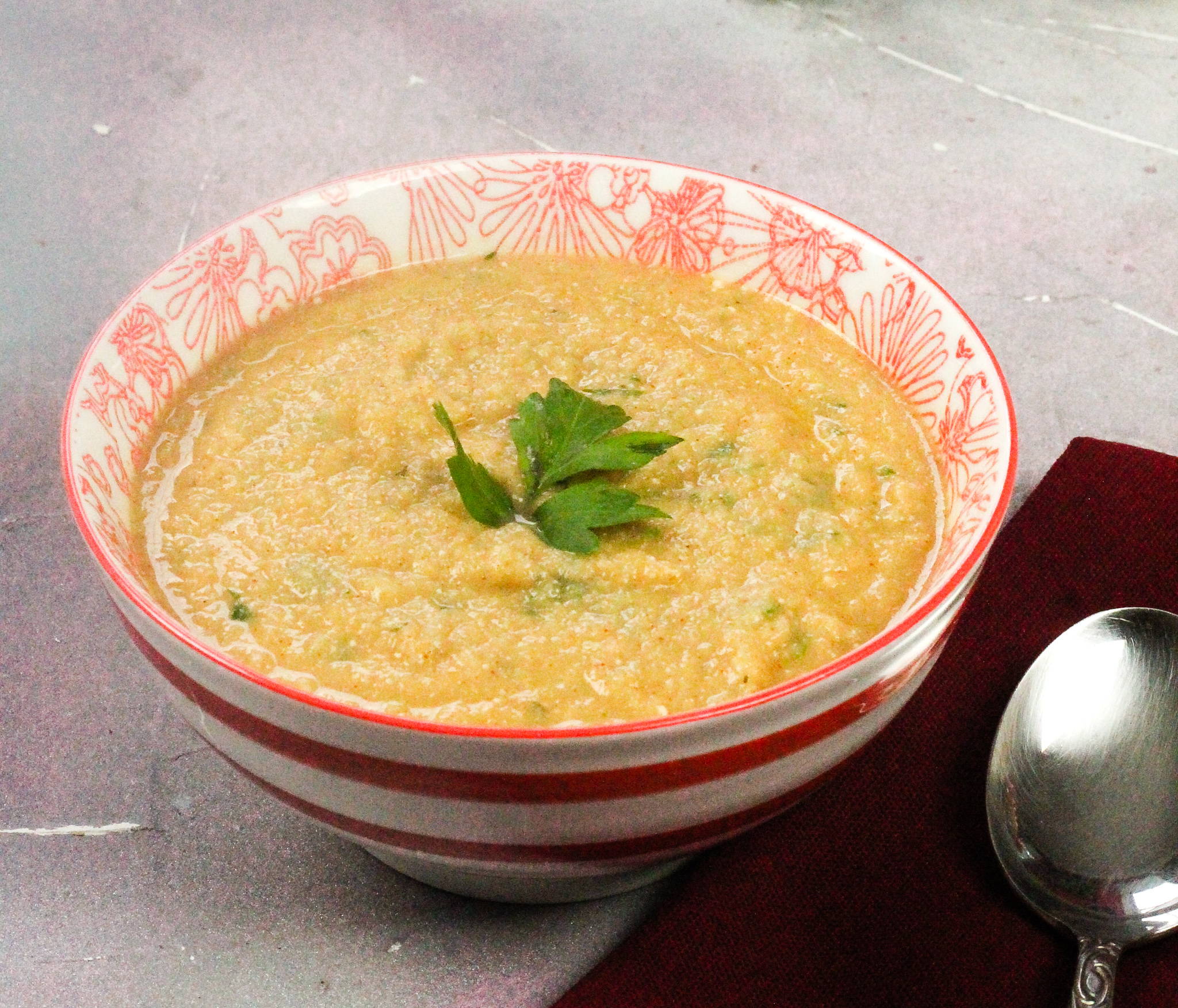 Chicken Soup Recipes
These are not your classic Chicken Noodle Soup, but instead really unique soup recipes with chicken from around the world.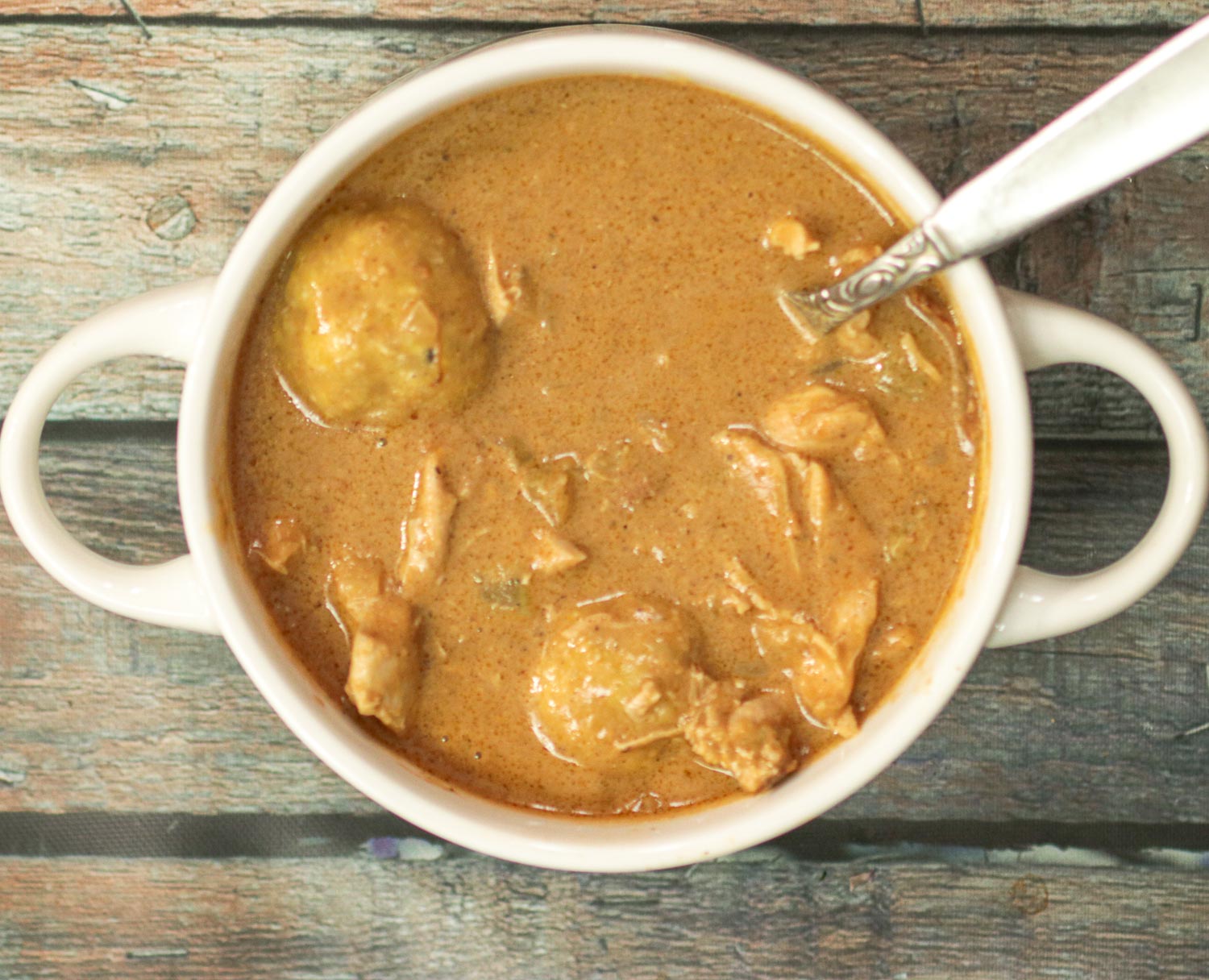 Noodle Soups & Pasta Soup Recipes
These Noodle Soups are complete meals that also include meat or beans for the necessary protein kick.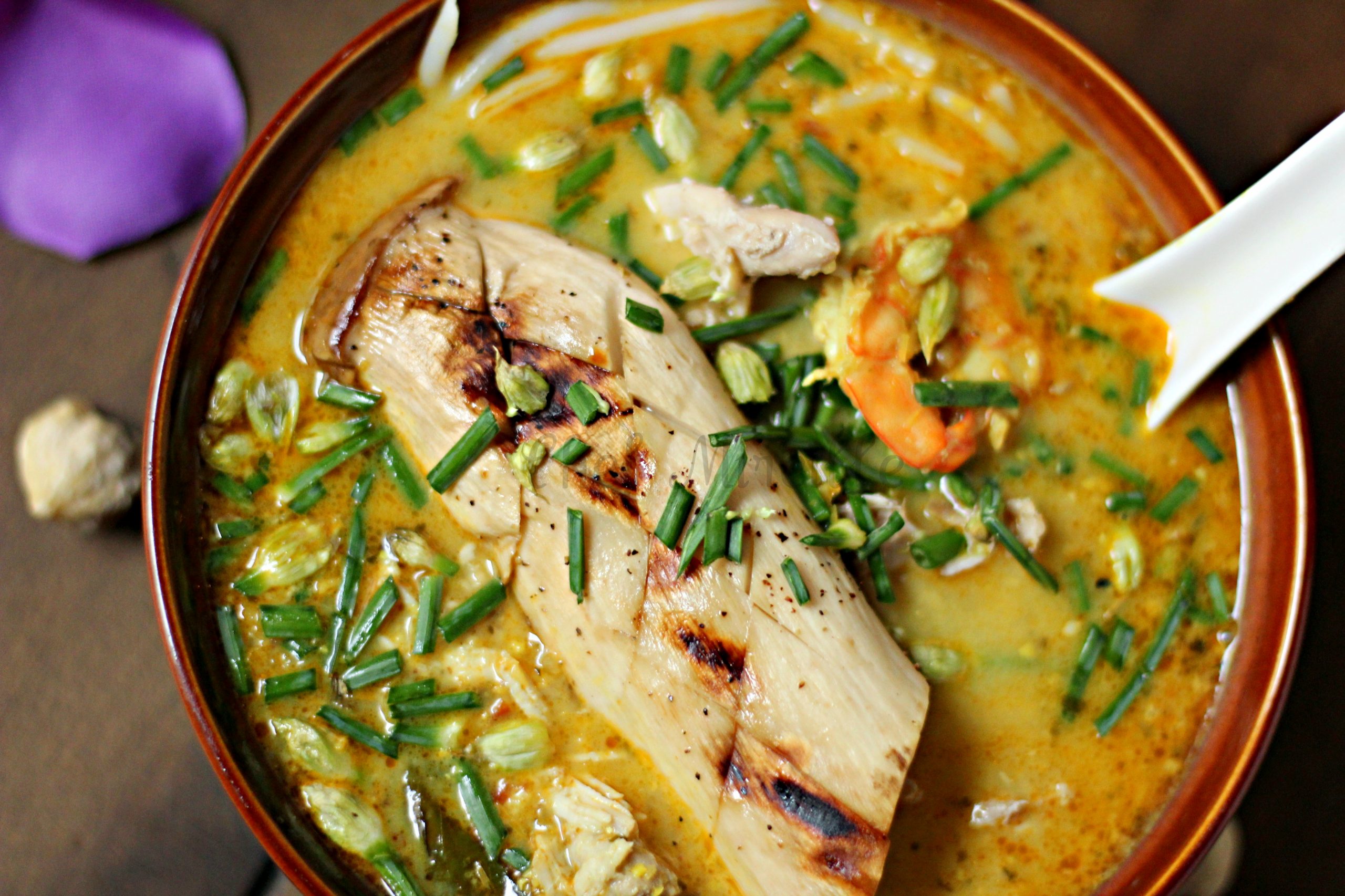 Hearty Filling Soups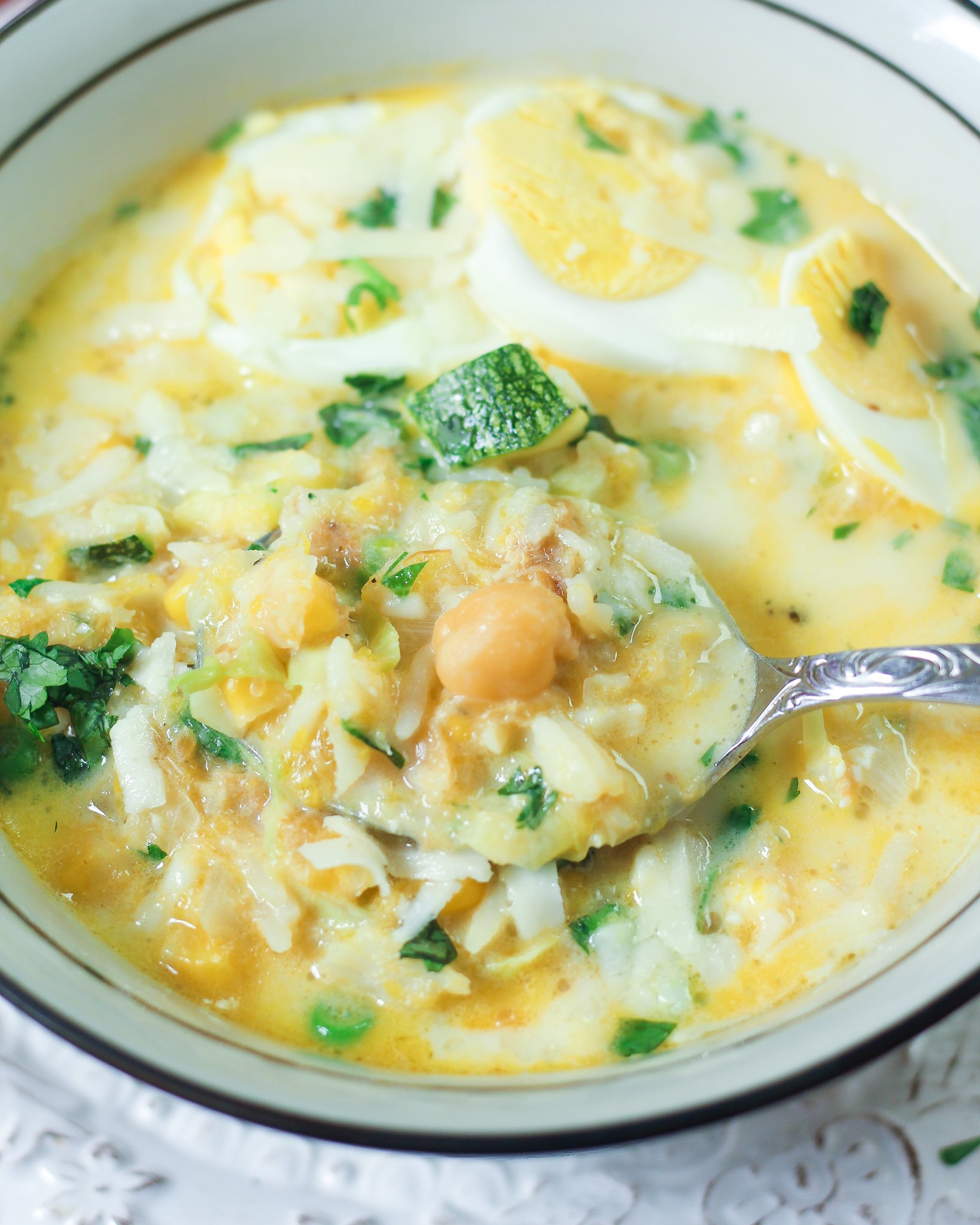 30 International Soup Recipes from Around the World
Best Soup Recipes in the World from Africa, Asia, Europe, the Caribbean and a few American classics.