Last Updated on June 2, 2015 by Chef Mireille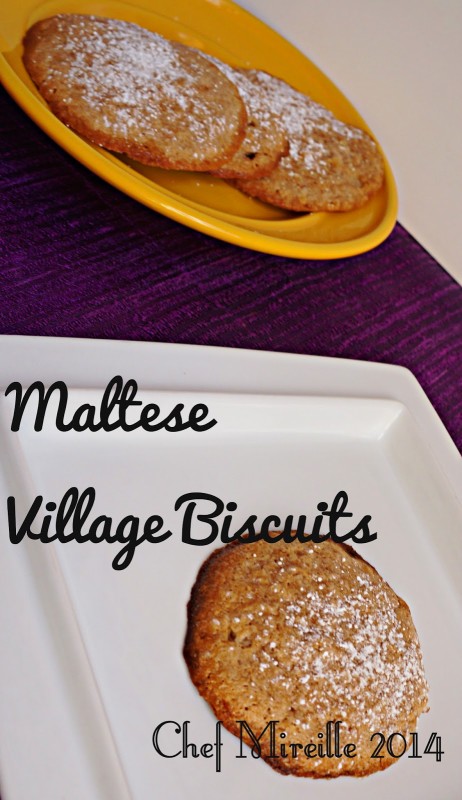 This month Food of the World is going to the independent archipealgo nation of Malta in the Mediterranean Sea. Part of the European Union, its closest neighbors are Sicily, Tunisia and Libya. Maltese cuisine has a lot of Sicilan and Maghreb influence from countries such as Algeria, Morocco, Tunisia and Libya, with a little English and Spanish influence.
I was lucky enough to find a cookbook at the library a few months ago that was all about traditional recipes from Malta. Taste of Malta by Claudia M. Caruana was my reference for this recipe.
This was a very interesting cookie recipe, using the biscuit method of putting the dough together. However, I did make them a bit too large. Therefore, my cookies came out a bit flat. Without the use of baking powder, you need to keep them small to get some height to them. Despite its flatness, the flavor profile is so amazing, making these cookies very addictive.
Buskuttini tar-Rahal
(Maltese Village Biscuits)
Yield: 10 cookies
Ingredients:
1 cup all purpose flour
1 cup granulated sugar
2 ounces unsalted butter
zest of 1 lemon
zest of 1 orange
1/2 teaspoon ground cloves
1 teaspoon unsweetened cocoa powder
1 egg, beaten
2 ounces milk
1 tablespoon confectioner's sugar
Preheat oven to 350 F. Spray a cookie sheet with non stick spray or brush generously with butter or oil.
In a large bowl, combine flour and sugar.
Using a pastry blender, cut in butter until it resembles cornmeal.
Add zests, cloves and cocoa powder. Mix well.
Add egg and milk and knead until you have a soft dough.
Using a tablespoon, scoop out cookies and place on cookie sheet. (I used an ice cream scoop, which is why mine were too large) Dust confectioners's sugar on top.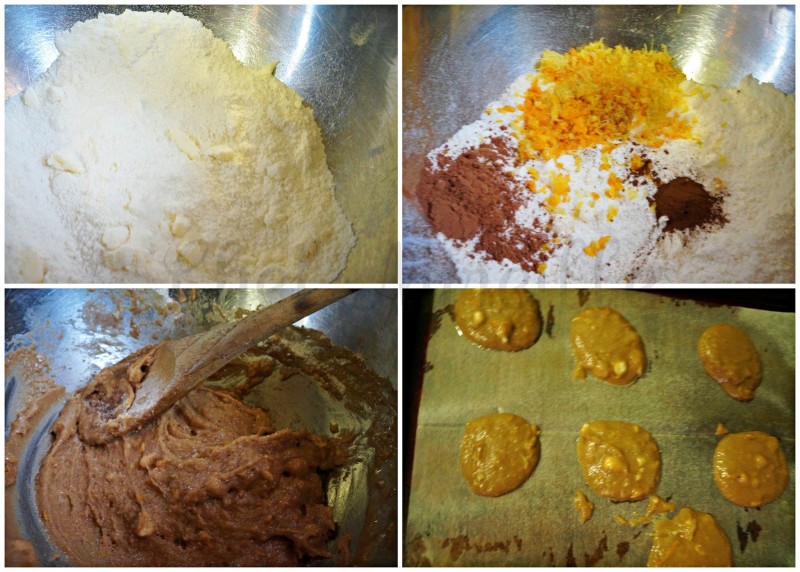 Bake for 20 minutes.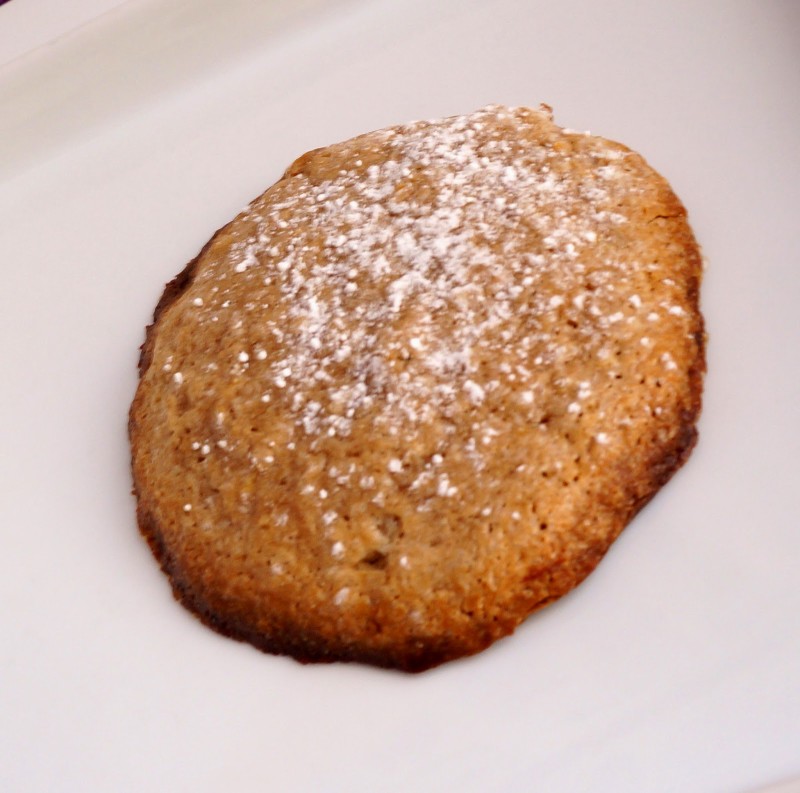 Notes: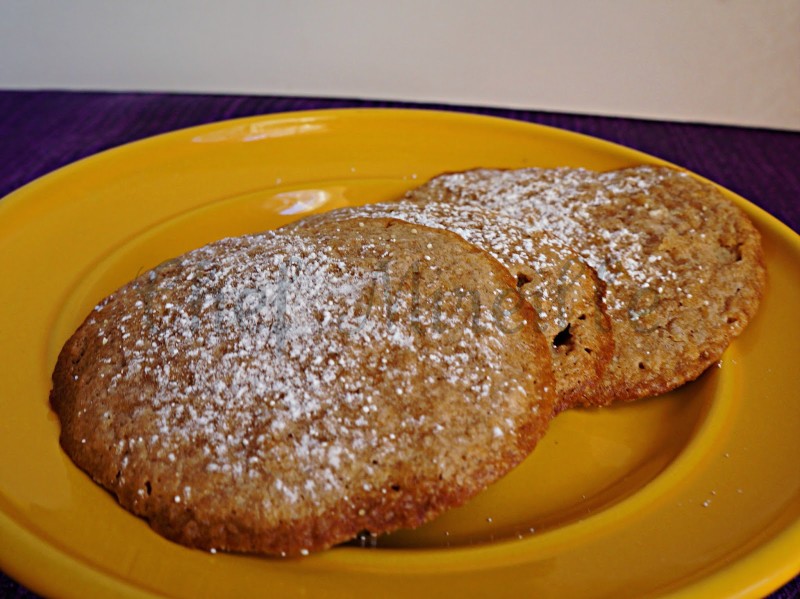 The dough is very soft and sticky. You will need to constantly dip the spoon in oil or spray it with non stick spray to drop the cookies onto the cookie sheet.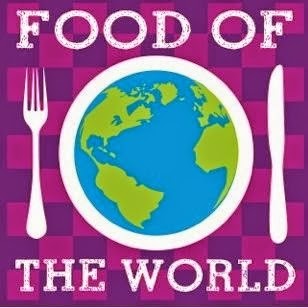 Submit your Maltese recipes using the Linky Tool below.
Visit our co-hosts and follow their sites:
Grab our button on my sidebar and link up your recipes.
Submissions will be accepted until December 8th, 2014. Archived recipes are welcome. Next month we will be visiting Samoa, so do a little research and get your Samoan recipes ready!
LIKE THIS RECIPE? LEAVE A COMMENT..I LIVE FOR THEM!
Chef Mireille