Expand their World so they can Dream Big
Multi Cultural Learning for Kids who love to Cook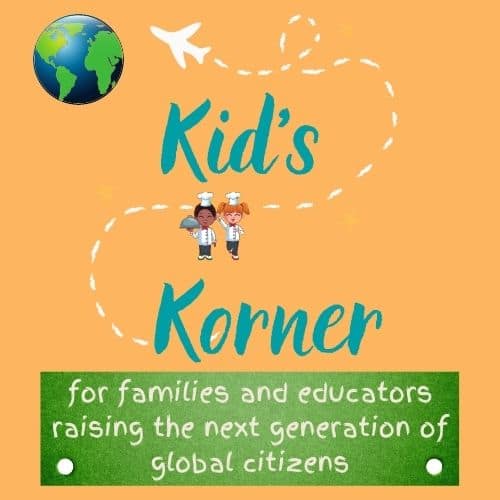 Welcome to this exciting place that connects the important life skill of cooking with multi cultural learning.
Kids Korner is a global community of families and educators raising global citizens with cooking and learning resources. We believe that the kitchen is where we learn to share, connect, and create together. Our mission is to help parents raise children who are curious about the world around them by encouraging them to explore different cultures through food.

Table of contents
READ ON to find out more about Kid Friendly Multi Cultural Culinary Education!
Cooking Matters
Why is cooking so important?
It is an important life skill for kids often neglected in today's industrialized world that will serve your kids well as adults. In college, I knew so many kids that didn't even know how to boil pasta. This caused them to spend a lot more money buying meals and even more once they started working in the real world.
Cooking is the perfect activity for who suffer from low self esteem or who may be shy making friends. This gives them an activity they can pour their hearts into that does not require other people and as they improve, it will build their confidence and self esteem.
Multi Cultural Cooking is the best way to introduce people, including children, to different cultures. It is a lot more interesting and engaging than forcing them to read dates and facts in a history book. They will be learning about different countries around the world, without them even realizing it. They will be learning historical and geographical facts about countries and country specific cultural facts.
Imagine that…
Fun Learning
Before you JOIN THE COMMUNITY, here are a few blog posts with lots of historical and cultural learning included you will find useful in cooking some new interesting recipes with your kids while teaching them about different cultures.
Kids Korner Learning Resources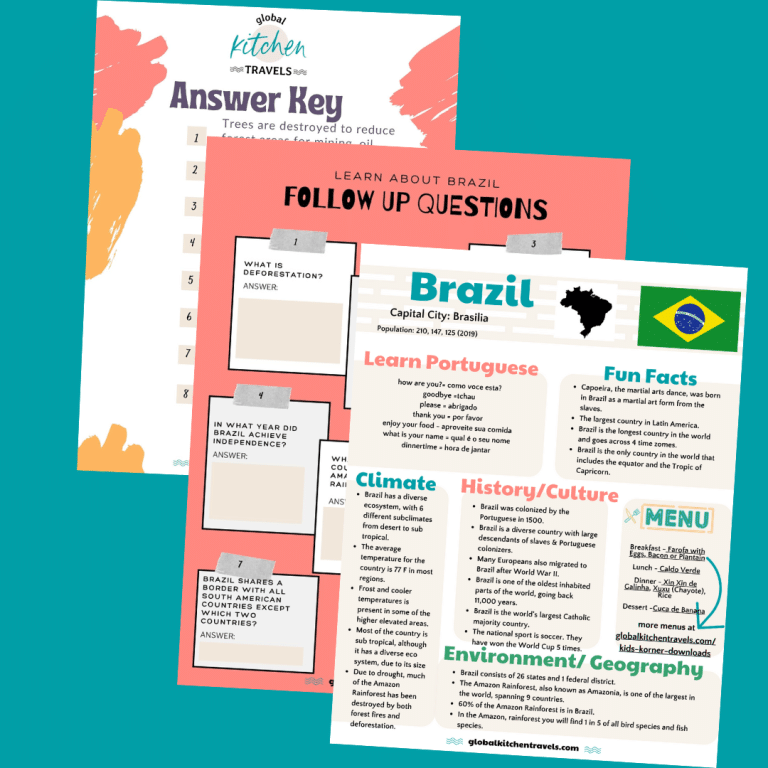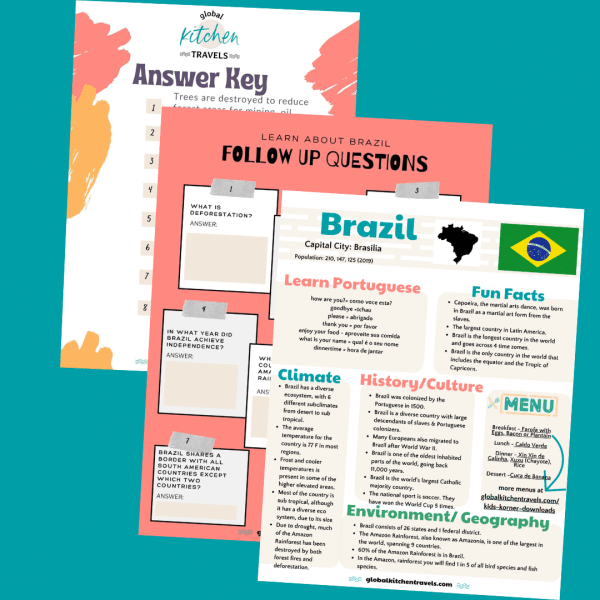 Country Resource Guides Include:
a one page printable full of history, geography and more to explore the country
a sheet of research questions to inspire more learning
an answer key to the research questions for parents
access to the private page which includes recipe links to 3 complete menu's for each country including 1 Vegetarian Menu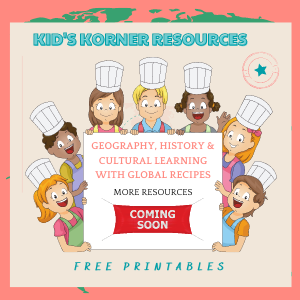 KIDS KORNER
SIGN UP
FREE RESOURCES FOR TEACHING THE NEXT GENERATION OF GLOBAL CITIZENS WITH MULTI CULTURAL AWARENESS OF HISTORY, GEOGRAPHY AND MORE…
Don't forget to visit the RECIPE INDEX with over 1000 recipes from around the world including lots of Vegetarian Recipes and Gluten Free Recipes!