Last Updated on July 28, 2020 by Chef Mireille
Caldo Verde
Originally of Portuguese origin, this Potato Kale Soup with Sausage is one of the most popular soups in Brazil also!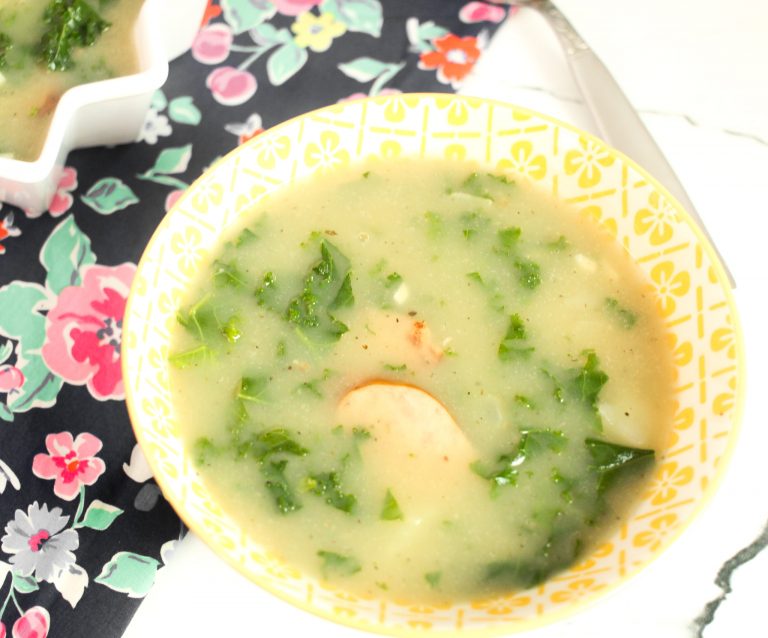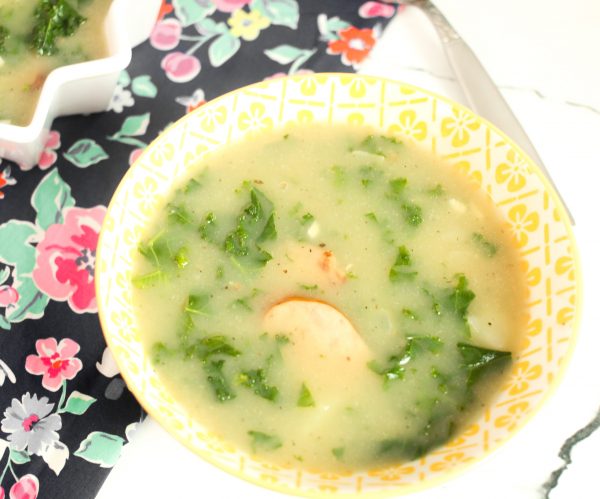 This post may include affiliate links.
Caldo Verde – Potato Kale Soup originated in Portugal, but is also extremely popular in Brazil. It's a simple soup with just a few basic ingredients, so a very cost efficient recipe also, but one that has so much flavor. It is the perfect comfort food.
The Ingredients
Portuguese smoked pork sausage called linguica is usually used, but I used smoked chicken sausage. Any kind of smoked sausage can be substituted.
Kale is usually used, but in the Brazilian version, sometimes collard greens are also used.
Some versions also add piri piri peppers. An effect of Portugal's colonization of Angola added some spice to traditional Portuguese cuisine. You can also add a little Piri Piri Spice Blend, for additional flavor.
Before we get to today's delicious recipe, let's explore a little into Brazilian history and culture so we can really appreciate this recipe!
If you've been following my blog for any length of time, you know I like to give you some history with recipes at times, to give a little more perspective. Also, you can give your family some insights over conversation as you enjoy this delicious meal.
However, if history bores you, feel free to scroll down to the recipe for Caldo Verde – Potato Kale Soup!
Brazilian History
The Portuguese arrived in Brazil in 1500 and encountered many indigenous tribes. Many of the tribes kept slaves they had captured from other tribes. They began to trade these slaves with the Portuguese, who used these people for agricultural labor.
They soon needed many more people to cultivate the main crop of Brazil at that time – sugar. From the beginning to the end of slavery in Brazil, about 4000 Africans were brought to Brazil. However, mixing between the races was encouraged and the Portuguese brought many settlers from Europe to Brazil.
This has led to an extremely diverse multi cultural country, with the majority of the population being of mixed African, European and/or Indigenous races.
This does not mean it is a utopia. Like many countries, racism is an issue in Brazil and many blacks have less opportunity for education and employment and often live in favelas – Brazilian shantytowns.
Capoeira History
However, like many countries, it is a mix of positives and negatives. Brazil also gave the world capoeira. Capoeira is a form of dance martial arts that the slaves from Angola brought with them.
When slaves started to revolt, this martial art became a way that the slaves could protect themselves against the slave hunters without any weapons.
After slavery was abolished, it was difficult for many former slaves to find work. However, those with capoeira skills could be hired as bodyguards and this caused the rise of warlords.
Capoeira was then made illegal. Although these laws relaxed a bit starting in the 1920's, it was still considered a dangerous practice by authorities.
However, in the 1970's, an Afro-Brazilian cultural awakening if you like for lack of a better word occurred. Capoeira developed to what it is today. Set to music, it is part dance and part martial arts. Capoeira schools are now commonplace in Brazil and it is one of their greatest exports.
Now you have a handle on Brazilian history and culture, let's get to trying this delicious recipe!
However, you might also like to try some of these other Brazilian Recipes.
Brazilian Recipes
Are you planning a trip to Brazil? Check out this travel post that will give you all need to know to visit Rio de Janeiro!
RELATED: WHAT TO SEE & DO IN RIO DE JANEIRO
As the temperatures are now starting to cool, this is the season to dig into this Brazilian comfort food.
It is such a budget friendly recipe. It's great to bring to pot luck parties. If the host has a slow cooker, just keep it on hold/warm setting to keep it the right temperature to serve.
Caldo Verde – Potato Kale Soup
Caldo Verde is a very traditional soup from Portugal and Brazil. Using just a few basic ingredients, it is a very budget friendly recipe.
Ingredients
3 1/2

pounds

potatoes

peeled

2

tablespoons

oil

1

onion

chopped

12

oz.

smoked sausage

sliced

3

cloves

garlic

finely chopped

1

bunch

kale

sliced

salt and pepper

to taste
Instructions
Cut potatoes into large pieces and boil potatoes in 6 cups of water until soft.

Take about 2 cups of potato pieces out and reserve. Chop into smaller pieces to be added later.

Transfer the rest of the potatoes and the liquid to a blender and puree until smooth.

In a large pot, heat oil.

Add onion and sausage and fry until the sausage starts to brown.

Add the garlic and cook for 1 more minute.

Add potato puree and simmer on low heat for 10 minutes, scraping the bottom to get all the caramelized flavors into the soup.

Add kale, salt and pepper. Simmer for another 10 minutes, until kale is softened.

Add reserved chop potatoes and stir to combine.

Add more water as desired, depending how thick or thin as you prefer.
Nutrition
Calories:
289
kcal
|
Carbohydrates:
29
g
|
Protein:
11
g
|
Fat:
15
g
|
Saturated Fat:
4
g
|
Cholesterol:
30
mg
|
Sodium:
387
mg
|
Potassium:
1004
mg
|
Fiber:
5
g
|
Sugar:
1
g
|
Vitamin A:
1623
IU
|
Vitamin C:
43
mg
|
Calcium:
92
mg
|
Iron:
7
mg
Did you try this recipe? Leave a comment below.
Please follow me on Instagram @chefmireille or tag me #chefmireille with your pics! I'd love to share them!
I used the Kitchen Aid blender to make the silky super smooth potato puree in a matter of seconds. Although this blender was complimentary, this opinion is all my own.
I have been pretty loyal to my Ninja the last couple of years, with it's three blades. However, I was pleasantly surprised by the Kitchen Aid blender. With a wide vase, this blender is super powerful and you will not need to stop and dig out any ingredients that get stuck in the bottom. I have now used it to make a few recipes including this Pumpkin Hummus. A super smooth consistency was achieved in a matter of seconds!
Check out the link below to get your own!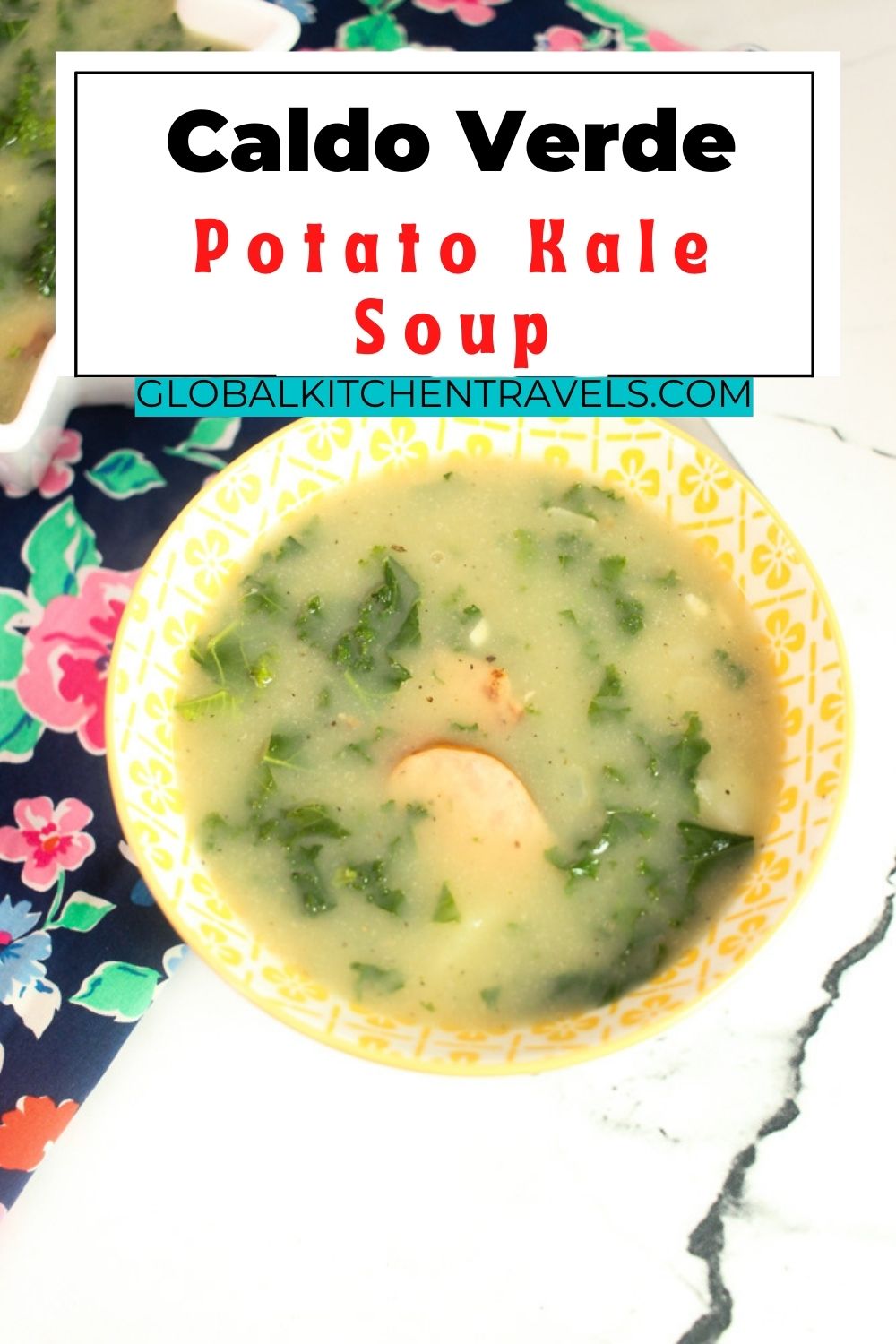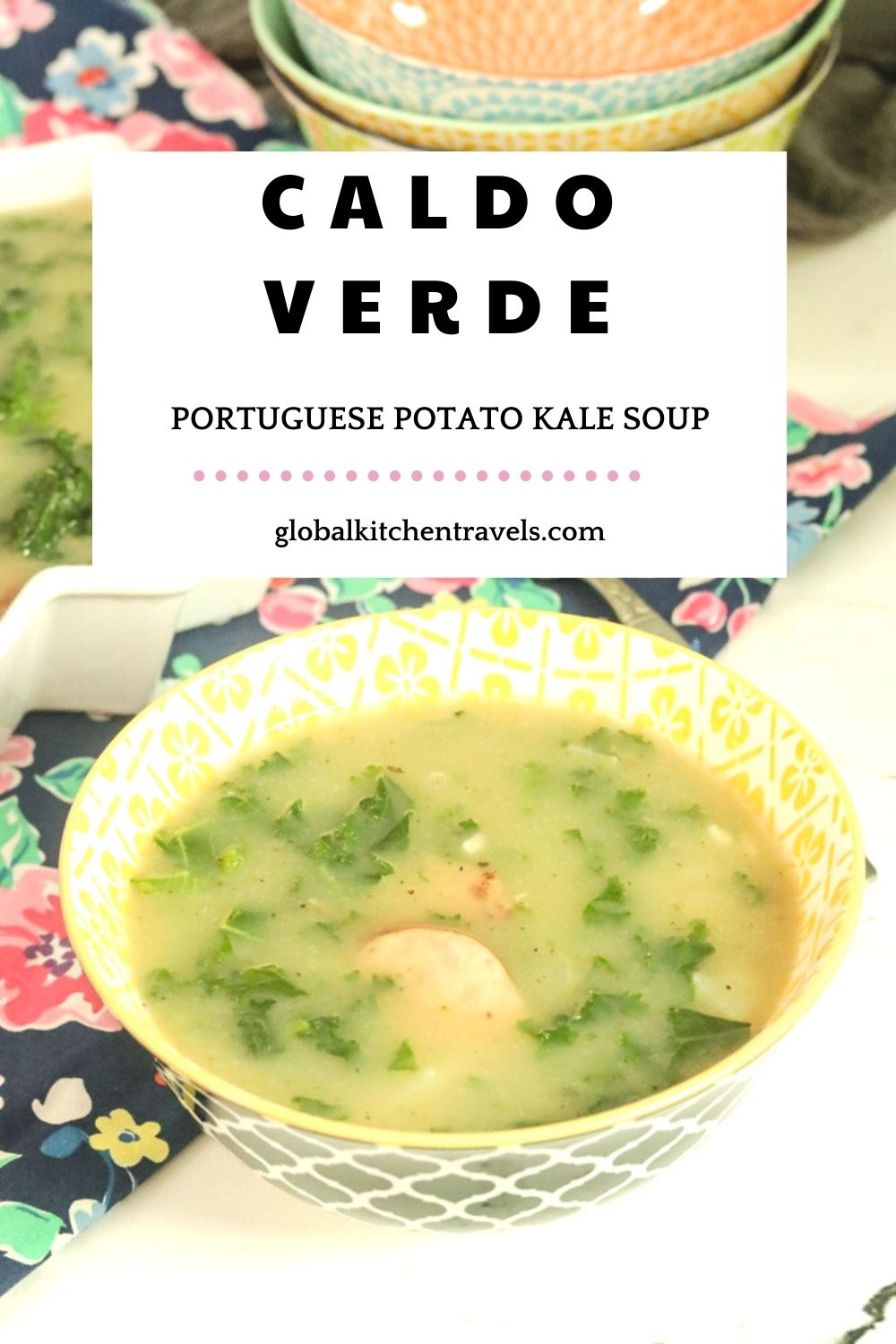 Here are some products often used in Brazilian cuisine you may need to try some of the other Brazilian recipes I have listed above!
DO YOU YUM? SAVE IT BELOW!
Yum