Last Updated on December 16, 2020 by Chef Mireille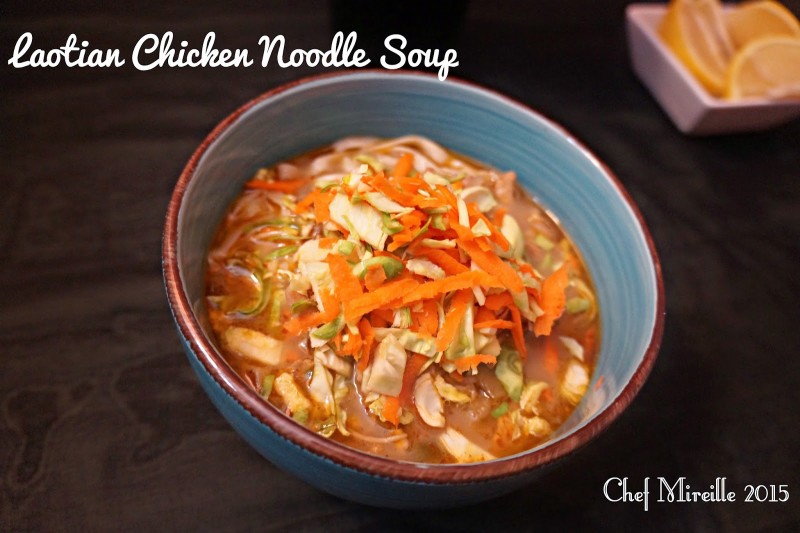 L is for Laos…
Several years ago, I had gone on a volunteer trip to the small community of Worthington, Minnesota. A primarily Caucasian community was adapting to the large immigrant population that had suddenly arrived en masse. A local meat packing plant had recruited employees for the gruesome task of slaughtering the animals for processed meats. They had gone to Africa, Central America and Southeast Asia to recruit these employees. The largest group had come from Laos, a country I had virtually no knowledge of before arriving in Worthington.

Part of my job while on this volunteer vacation was working to assist with putting together an International Festival that was taking place to help teach the different communities about each other's cultures to help break down biases. In the heat of a Minnesota summer, I was able to experience the musical, dance and culinary traditions of many countries. It was an experience I will always cherish.
Laotian and Mexican were the only ethnic cuisines available at dining establishments in Worthington. Here is a delicious curry soup that reminded me of that wonderful trip.
Out of all the recipes I've cooked for this month's Around the World in 30 days…this was my favorite recipe!
Laotian Curry Noodle Soup
Serves 4
4 chicken thighs, skinless
6 cups water
1 inch piece of ginger, thinly sliced
1 teaspoon galangal powder (original recipe used 1 inch piece of fresh galangal but didn't feel like trekking to Chinatown for 1 ingredient)
1 tablespoon of salt
black pepper, to taste
1 tablespoon oil
1 scallion, chopped
2 shallots, thinly sliced
2 cloves garlic, minced
2 tablespoons red curry paste
1 can coconut milk
2 tablespoons fish sauce
2 tablespoons palm sugar
7 oz. rice vermicelli noodles
cabbage, thinly sliced
carrots, grated
fish sauce, to taste
In a large pot, combine 6 cups of water with chicken, ginger, galangal, salt and pepper. Bring to a boil. Reduce to a simmer and cook for about 20 minutes, until chicken is cooked through. Remove chicken from pot and allow to cool. Save broth. As soon as it is cool enough to handle, shred chicken by hand.
Meanwhile, heat oil in a large pot. Add shallots, garlic, curry paste and scallion. Saute for a few minutes, until fragrant.
Add coconut milk, broth from the cooked chicken, shredded chicken, fish sauce and sugar. Bring to a boil. Reduce to a simmer and cook for 5 minutes.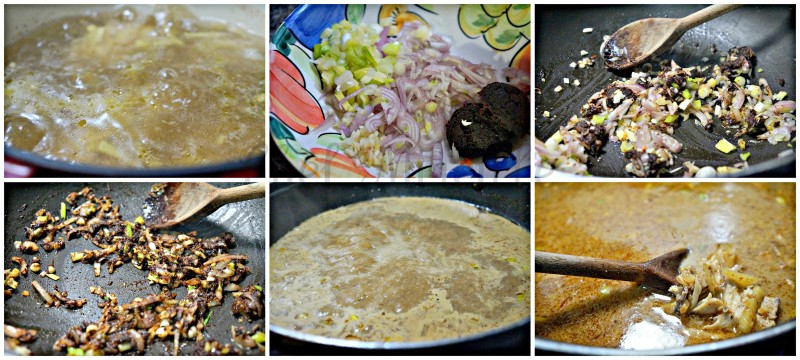 In a seperate pot, cook noodles in boiling water until tender.
To serve, place a bundle of noodles in the bottom of a bowl. Top with the soup. Garnish with cabbage and carrots.

Serve with lime wedges and fish sauce on the side for each person to add, as desired. Fish sauce is used to add salt, when needed so fish sauce is always on a Laotian table.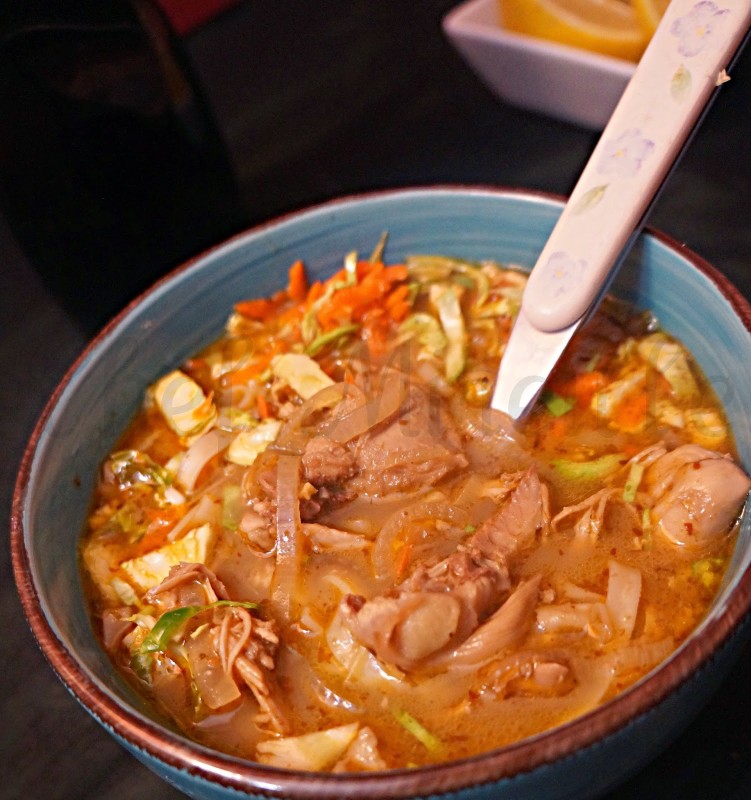 Squeeze the lime juice inside and enjoy – I LOVED this soup and this will be my new way of making Chicken Noodle Soup. It's a mixture of varying flavors and textures that Southeast Asian cuisine is known for.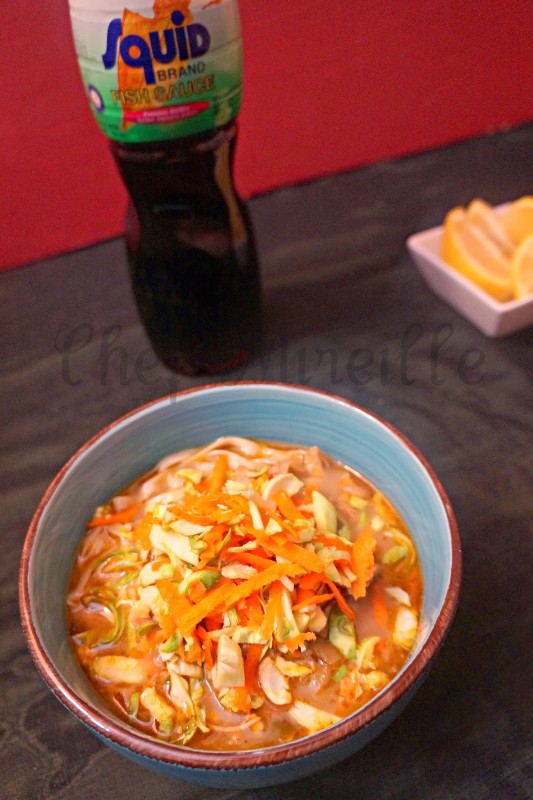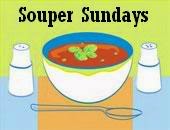 …linking to Souper Sunday & CookBlogShare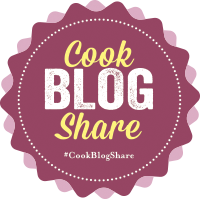 Check out the Blogging Marathon page for the other Blogging Marathoners doing BM# 44
LIKE THIS RECIPE? LEAVE A COMMENT..I LIVE FOR THEM!
Chef Mireille