Does anything say summer more than salads? When the heat is up, who wants to spend time in a hot kitchen with the oven or stove on. So here are over 20 Summer Salad Ideas to keep you healthy, cool and fit this summer!
Even if some of the items in the salad is cooked, these recipes are all easy, fresh and delicious for the summer season.
It's hard to say what constitutes a salad as there are many types of salads from simple green leaf salads to salads with protein that can act as a meal on their own.
This collection of salads has something for everyone with both vegetarian salad recipes as well as salad recipes with meat.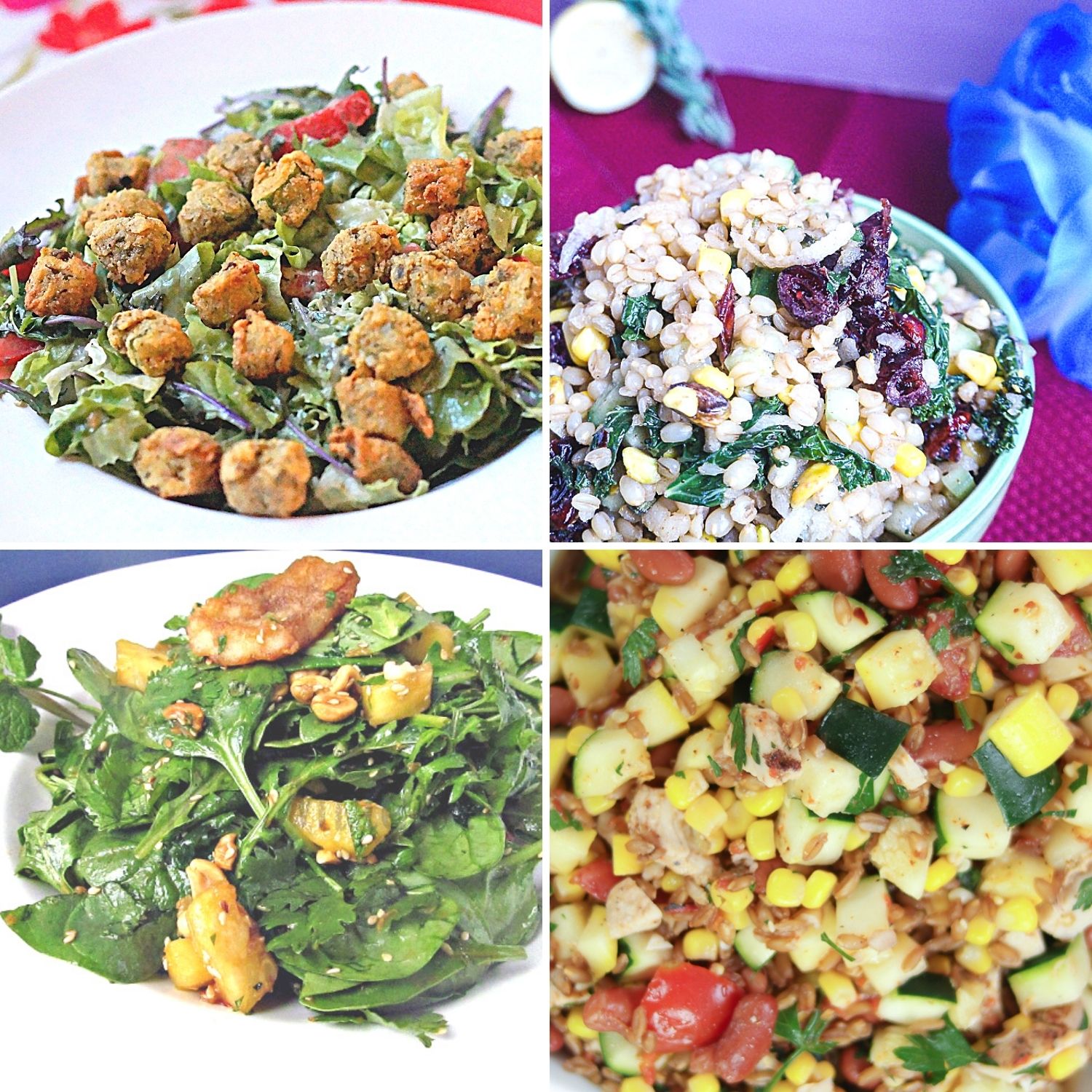 This post may include affiliate links.
A few tools that might come in handy…
Salad Dressing
Don't worry about the dressings! – All recipes include delicious home made salad dressings, when required!
These delicious Salads with Fruit (and sometimes vegetables) let the fruits and veggies stand on their own. These salads don't include lettuce, but make a great summer snack with pita chips or tortilla chips!
Salads with Fruit and Vegetables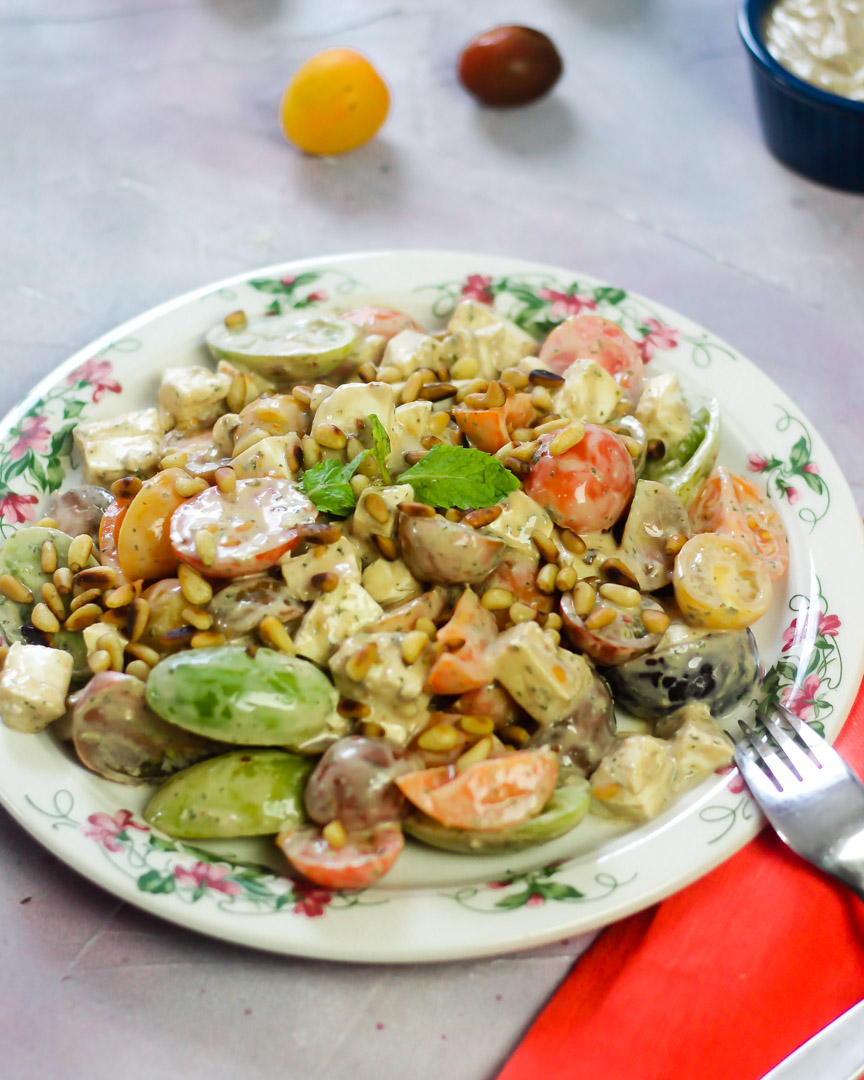 What is the best lettuce for a salad?
There are so many different types of lettuce so how do you decide which is the best for salad? I think this is entirely subjective and there are many salads I like to use for salad including Mizuna and Boston. I often use Mizuna, Boston and Romaine interchangeably.
Although not technically a lettuce, spinach is a sweet mild green that makes a delicious addition to any green leaf salad.
Here are some delicious lettuce based salads you can enjoy this summer!
Mixed Green Salads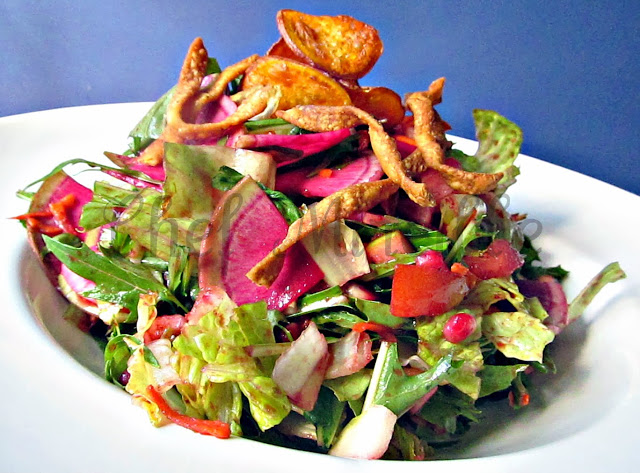 Healthy grain salads are hearty and filling. All you need to do is add some grilled chicken or shrimp to easily make a complete summer meal from them.
Grain Salads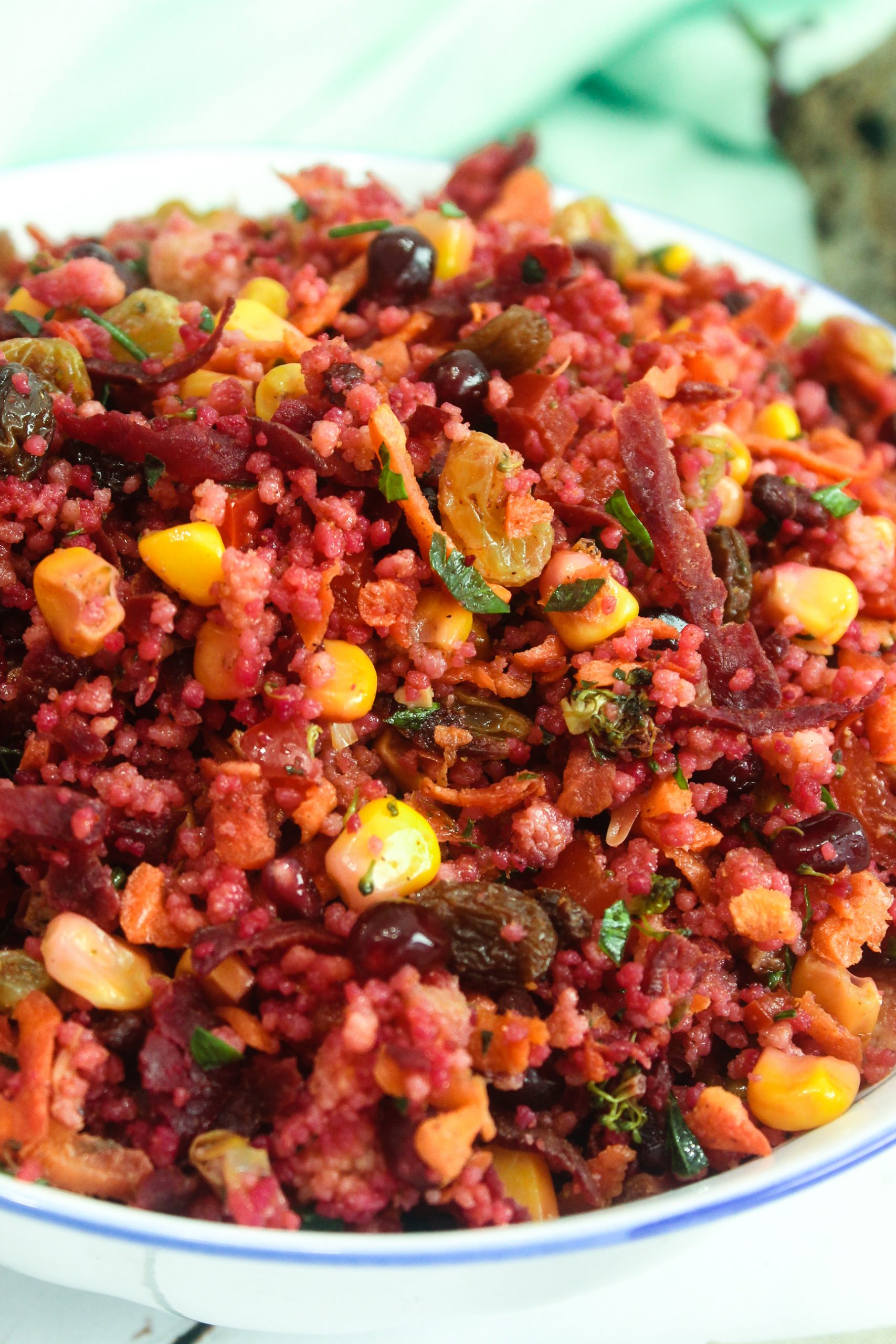 Packed with protein, these filling summer salads are substantial enough to be a meal on their own. There are both Vegetarian Salad options as well as ones with meat. Although they can be paired with delicious bread like these Herbed Oat Rolls, these salads are also delicious on their own1
Check out these protein packed salads for a summer main course meal – all on their own! No sides needed!
Dinner Salad Recipes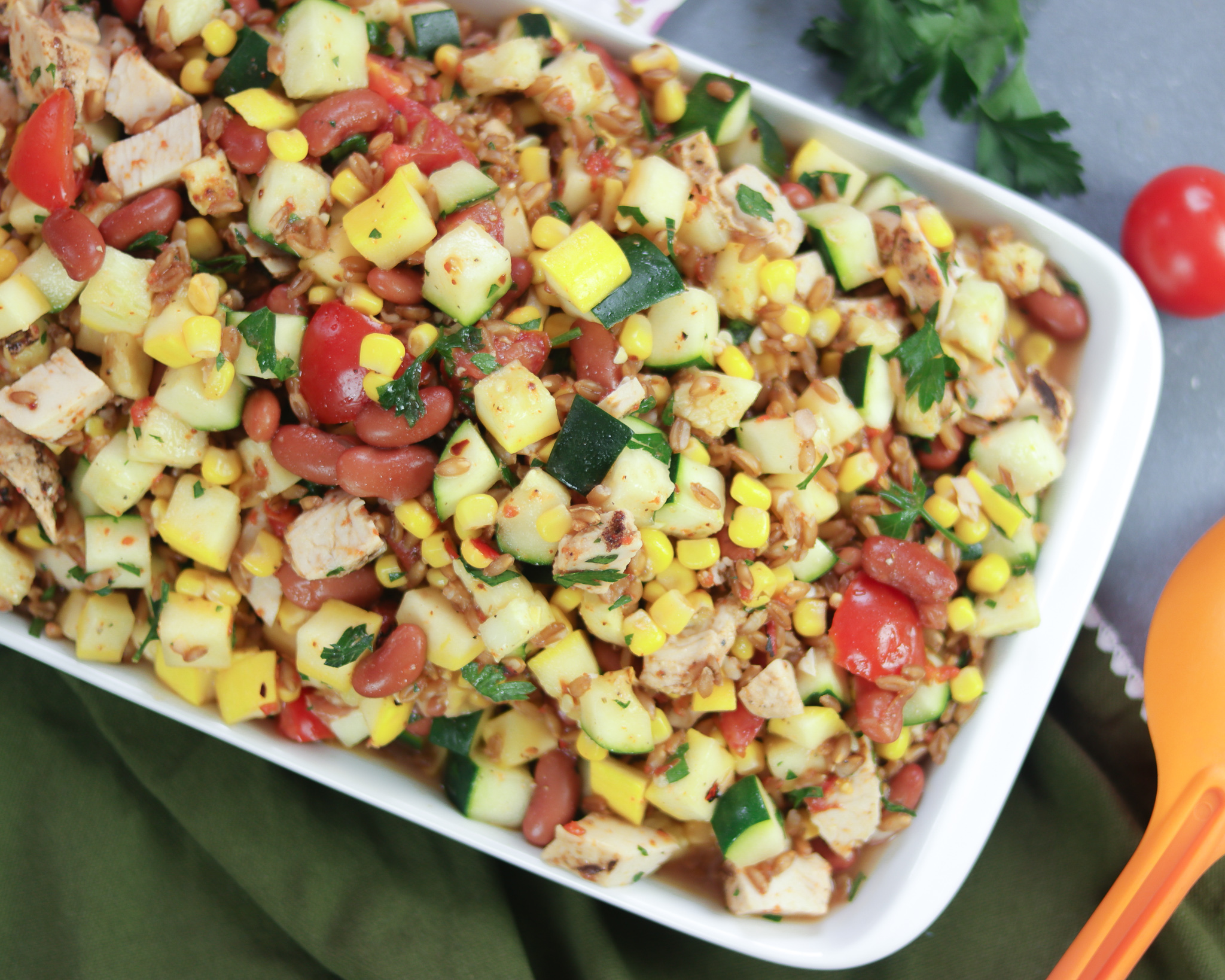 And if you still need more salad inspiration – Check out all of my Salad Recipes here!