Last Updated on June 3, 2015 by Chef Mireille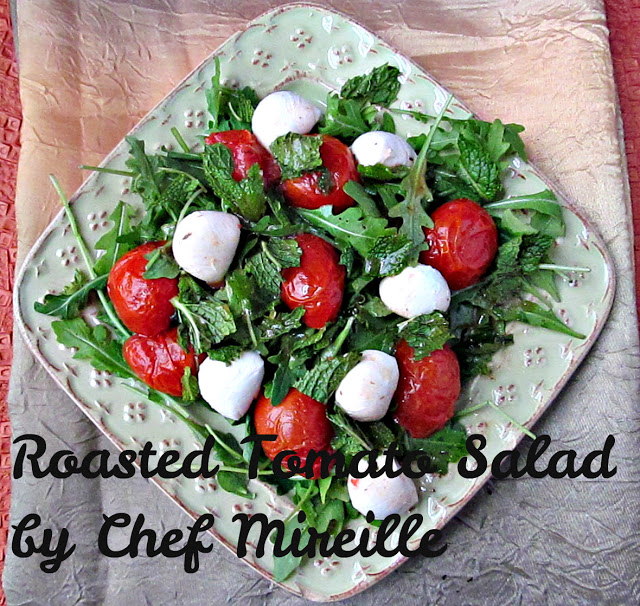 This is another recipe from Nigella Lawson. This super simple salad makes the perfect first course to start a summer meal.
Roasting the tomatoes create a sweet flavor and super juicy tomatoes. It makes you realize why tomato is a fruit and not a vegetable.
Slow Roasted Tomato Salad (adapted from Nigella Express)
Serves 8
Ingredients:
24 cherry tomatoes, halved
2 tablespoons olive oil
2 teaspoons salt
1 teaspoon dried thyme
1/4 teaspoon sugar
1 tablespoon lemon jujice
1/4 cup mint leaves, torn
8 cups baby arugula
8 oz. mini balls of fresh mozzarella
Preheat oven to 450 F.
In a large, shallow oven safe dish, place the tomato halves cut side down. Drizzle olive oil on top. Sprinkle salt, sugar and thyme over the tomatoes.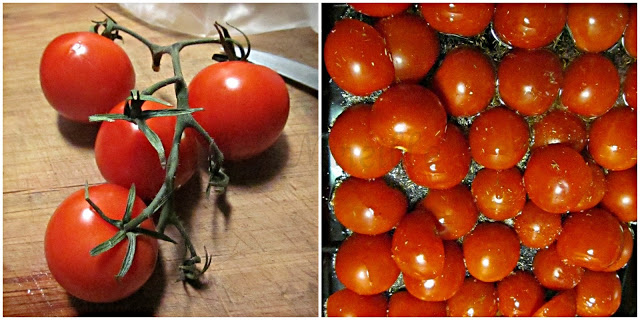 Place in the oven. Turn off the oven and leave overnight or all day, without opening the oven.
This is what the tomatoes will look like the next morning.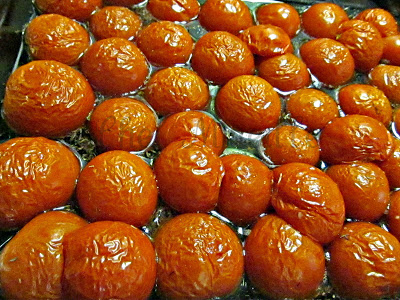 Slow Roasted Tomatoes
Using a slotted spoon, remove the tomatoes.
Whisk in the lemon juice to the liquid remaining in the pan used to roast the tomatoes.
To serve, place the tomatoes on a bed of the arugula. Add the mozzarella balls and torn mint leaves.
Pour the tomato lemon juice dressing on top.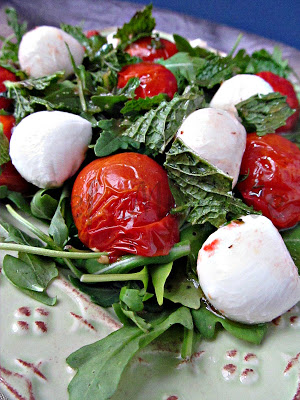 Enjoy!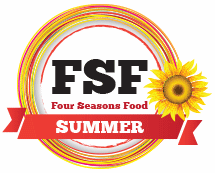 Naturally spicy flavor of the arugula with the sweet and juicy tomatoes creates an over the top flavorful salad, using just a few simple ingredients.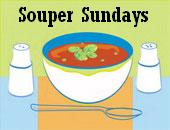 …linking to Souper Sundays, Four Seasons Food hosted by Deliceux & Eat Your Veg


LIKE THIS RECIPE? LEAVE A COMMENT..I LIVE FOR THEM!
Chef Mireille