Last Updated on June 9, 2017 by Chef Mireille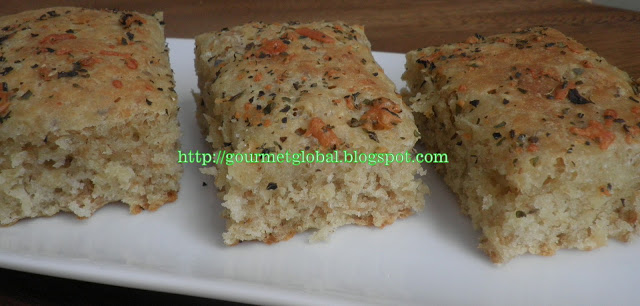 Well, it's with bittersweet feelings that I say farewell to another Blogging Marathon.  I'm sad because I miss the comraderie, the discussions and the themes that push my creativity…but I need a little rest after all this bread baking.  However, it has also renewed my interest in bread baking.  Why do I buy store-bought loaves when I can make them at home better and with flavors that I enjoy?  Once I finish use up all these breads that are now stored in the freezer, I need to stop being lazy and make my own breads, which is also cheaper!!
I have been making these rolls for many years.  It's perfect as is…great with a bowl of pasta or any soup, stew or salad.
Serves 24
Ingredients: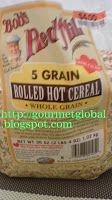 2 cups water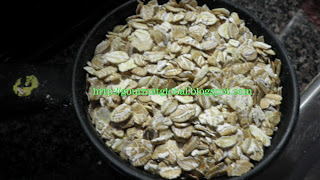 5-Grain Cereal Blend
1 cup oats or multi-grain hot cereal (in the past when I have made these I always used oats, but I didn't have any oats, so I used Bob's 5-grain cereal blend that includes oats, wheat, rye, barley, triticale and flaxseed)
3 tablespoons butter
3 1/4 to 3 3/4 cups bread flour or all purpose flour
1/4 cup sugar
2 teaspoons salt
2 pkg. dry active yeast (4 1/2 teaspoons)
1 egg
2 tablespoons grated Parmesan cheese
1/2 teaspoon dried basil
1/4 teaspoon dried oregano
1/4 teaspoon dried parsley
4 tablespoons butter, melted
Bring water to a boil in a medium saucepan.  Stir in oats.  Remove from heat and stir in 3 tablespoons butter.  Cool to 120 to 130 F.
In a large bowl, combine 1 1/2 cups flour, sugar, salt and yeast.  Blend well.  Add oats mixture and egg.  Mix until well moistened.
With a wooden spoon, stir in an additional 1 1/2 cups of flour.
Turn onto a floured surface and knead in an additional to 1/4 to 3/4 cup flour, until dough is smooth and elastic, about 5 minutes.  I used only 1/4 cup of additional flour.  Shape dough into a ball and cover with a greased large bowl.  Let rest for 15 minutes.
Grease a rectangular 13×9 baking pan.  Punch down dough several times to remove air bubbles and press into greased pan.  Using a very sharp knife, cut diagonal lines 1 1/2 inches apart, cutting completely through the dough.
Repeat in the opposite directions, creating a diamond pattern, to make individual rolls.
Cover loosely with greased plastic wrap and a kitchen towel.  Let rise until light and doubled in size, about 45 minutes.
Preheat oven to 375 F.  Go over cuts again to make sure they are all cut through to the bottom of the pan.  Poke the knife, but don't cut through the risen dough.  Spoon 3 tablespoons of the butter over the dough and bake for 15 minutes.
In a small bowl, combine herbs and cheese.  Mix well and set aside.
Brush remaining melted butter over bread and sprinkle with cheese-herb mix.
Bake for an additional 15 minutes, until golden brown.
Pop out of the pan and separate the rolls.
These go great with the Escarole Bean Soup I made last week!
Check out the Blogging Marathon page for the other Blogging Marathoners doing BM#15
Sending to Vardhini's Bake Fest at Zesty Palette/Cooks' Joy, hosted this month by Sumee
Chef Mireille