Last Updated on January 29, 2021 by Chef Mireille
25 Delicious Recipes from the African Diaspora including Africa, the Caribbean & Latin America.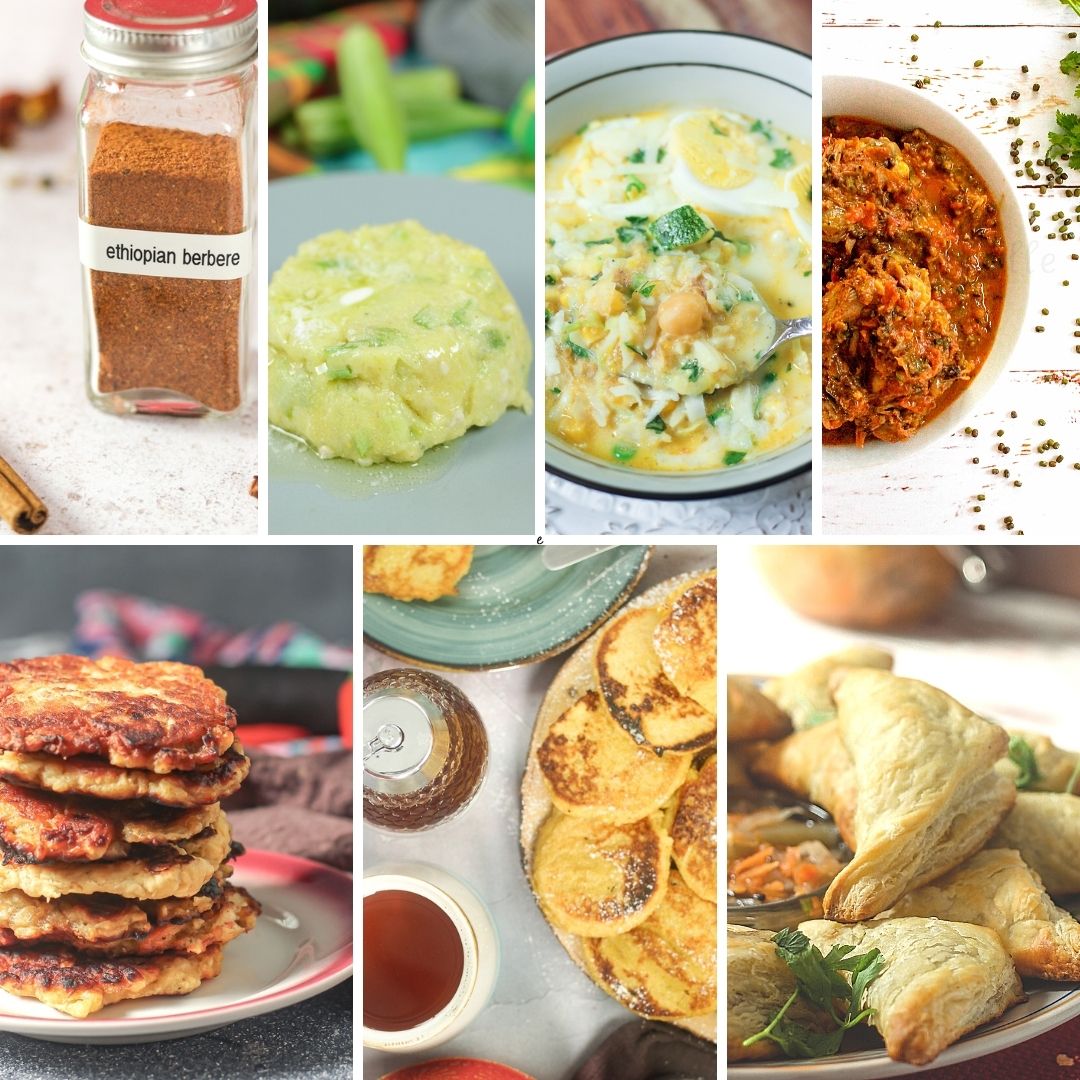 Today is Martin Luther King Jr. Day here in America and in just a few weeks we will begin a month of celebration of contributions from the African Diaspora.
It really is a shame that because so little attention is played to the accomplishments and contributions of African descended people that we had to legislate to have only 1 month in recognition of a whole race of people across the planet.
Regardless, in my own way, I like to highlight the cuisines of the African diaspora during this time.
So what exactly is it?
What is the concept of the African diaspora?
Ask 10 different people what this means to them and you will get at least a few different explanations. So let's break it down!
A diaspora is a scattered population whose geographical location lies in a different place.
Yeah – I would say that's true for most black people. Due to colonization and widespread slavery, the African diaspora extends from Brazil to Jamaica to Georgia to London and even India & Pakistan.
Yes! There is a group of people known as Siddi who live in certain regions of India & Pakistan, descended from the Bantu people of southeast Africa.
Particular foods became specific to these communities, regardless of what country they reside in. The leftover scraps, usually cuts of meat the master would not eat, is what was given to slaves and black populations.
Using the spices from Africa, in every country, African descended people were able to create delicious foods from basic ingredients.
DID YOU KNOW?
More slaves were brought to Latin America than the United States!
For example, dried salted cod, also known as bacalao or bacalhau in Brazil has become quite an "exotic" ingredient and is a slowly trending food item. However, this was given to slaves as fresh fish would never be given to them.
Now we make delicious things like Fish Cakes (bacalaitos in the Latin Caribbean) or Caribbean style breakfast with it.
Web Story
Check it out!
You can also check out this collection as a Web Story!
In this compilation of African Diaspora food, I have included something for every one – whether you are looking for an awesome spice mix to flavor up daily meals or healthy African Vegetarian Recipes or decadent desserts!
I hope you will explore these diverse cuisines and try at least one of these delicious recipes from the African diaspora during Black History Month.
Here are the recipes you need to make during Black History Month!
25 African Diaspora Recipes
Spice Mix Recipes
Appetizers
Soup
Main Dishes
Side Dishes
Desserts
25 Recipes from the African Diaspora
25 Recipes from Africa, Latin America & the Caribbean to represent the diverse cuisines of the African diaspora.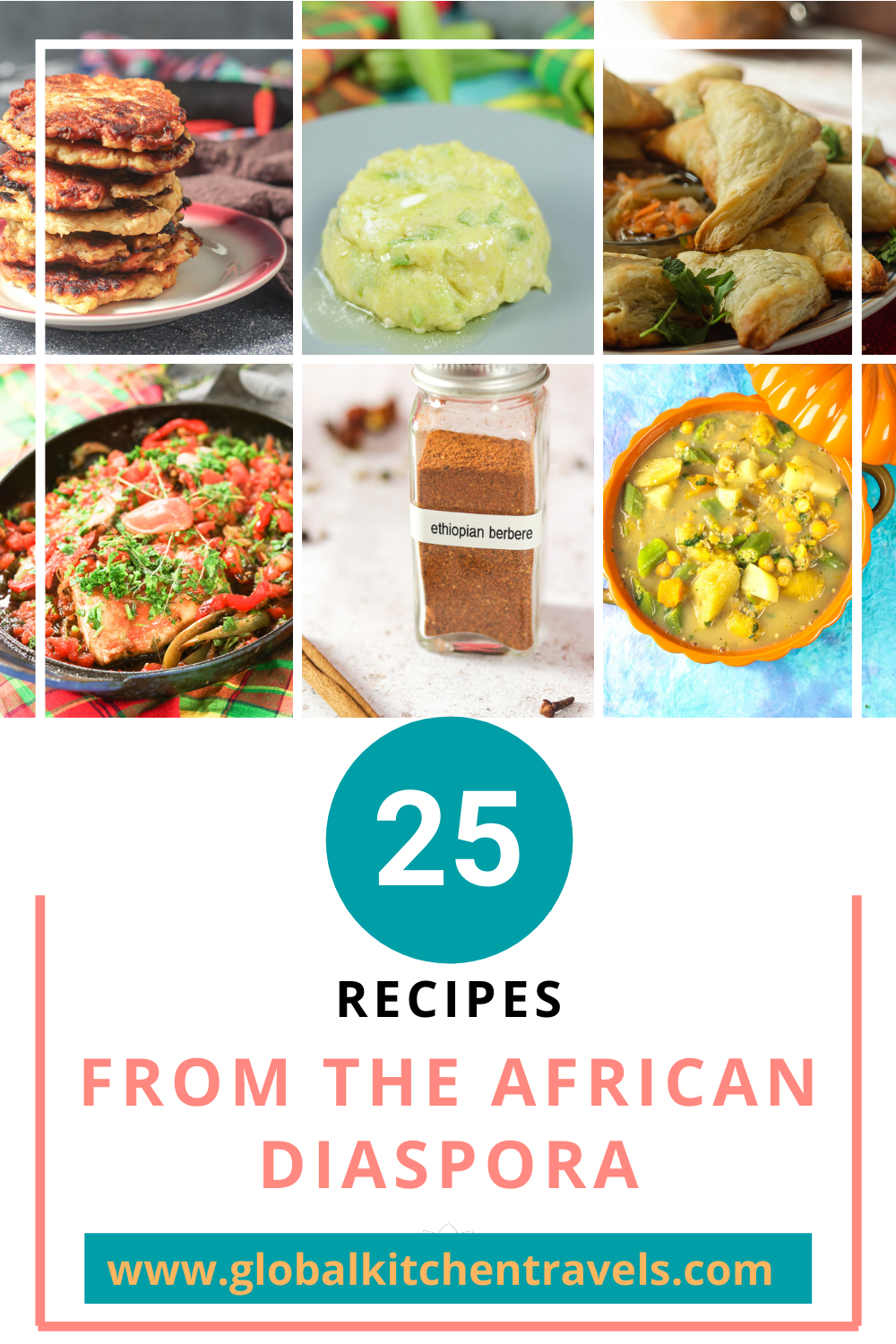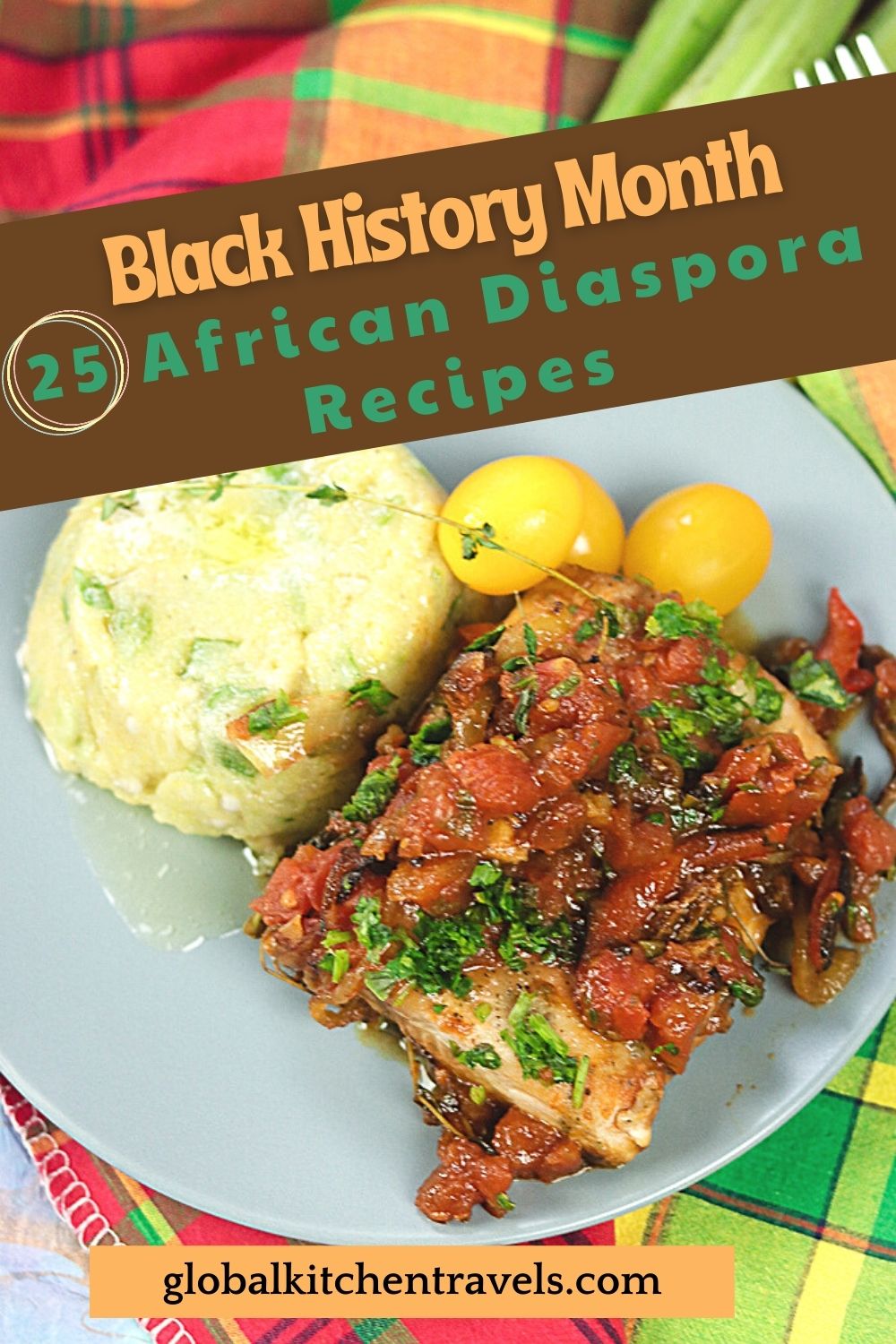 Don't forget to visit the RECIPE INDEX with over 1000 recipes from around the world including lots of Vegetarian Recipes and Gluten Free Recipes!