Last Updated on November 20, 2020 by Chef Mireille
Ethiopian Berbere
Homemade Berbere is quick and easy and the key to give all of your Ethiopian recipes the authentic flavor it needs!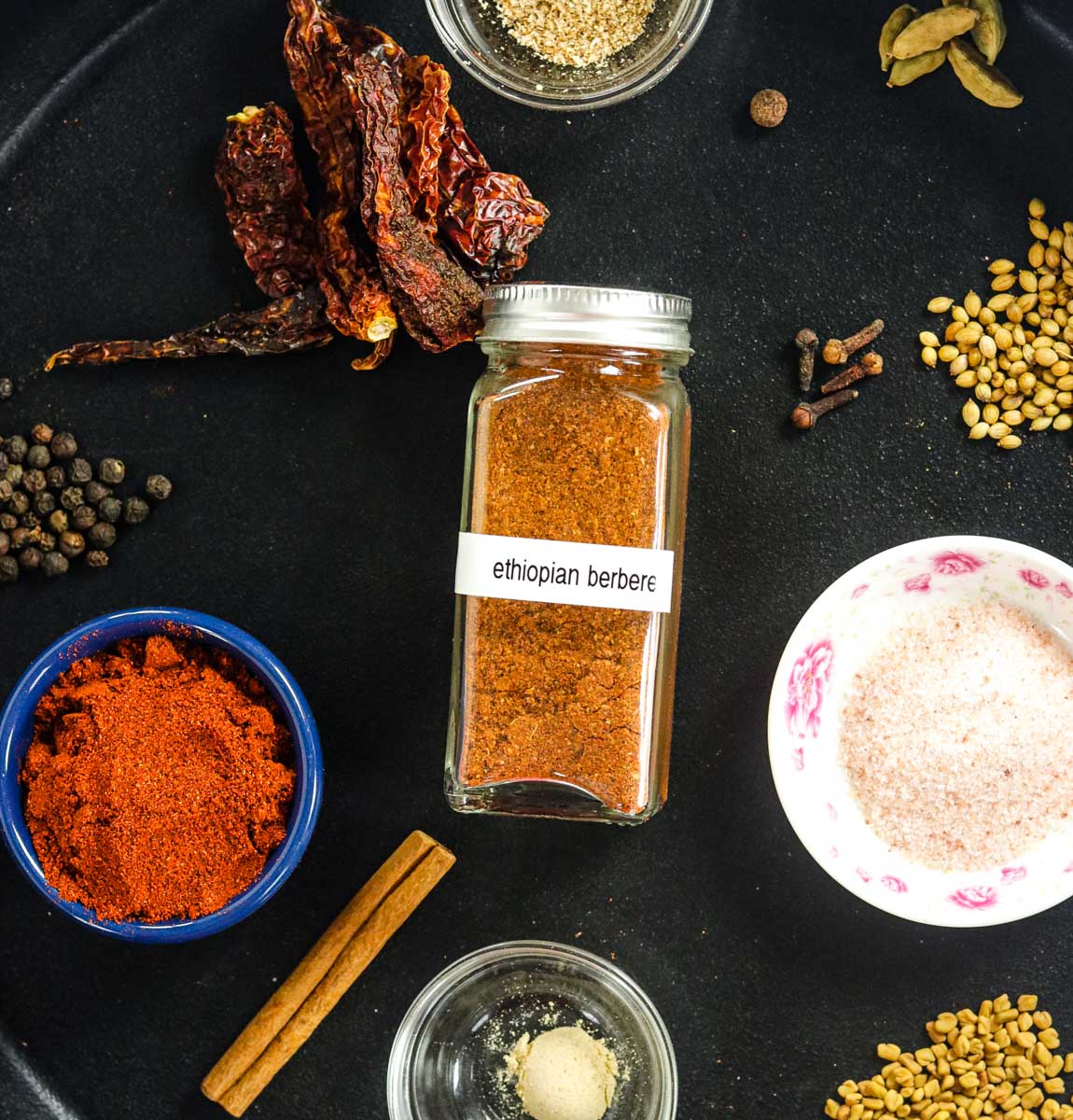 This post may contain affiliate links, which earns Chef Mireille a small commission, at no extra cost to you.
Have you tried Ethiopian cuisine yet? I have never met a person who tried Ethiopian food and didn't love it. The only thing that varies is Injera Bread – that you either love or hate. The texture and sour tang of teff can put off some people.
However, the soups, stews, marinated grilled and fried meats are all always a hit!
The key to these flavorful dishes are spice blends and Nitir Kibbeh (Ethiopian spiced clarified butter). Between mitmita and berbere, berbere is definitely the most commonly used of the two Ethiopian spice blends.
Do you make your own spice blends?
One of the best reasons to make your own spice blends is the ability to customize them. Maybe you have high blood pressure and need to eliminate or reduce the salt or maybe you just LOVE ginger and want to go triples on it!
Homemade Spice Blends are the key to customize them to your own palate and eliminate extra salt and sugar that is often added in store bought versions.
It's also usually more cost effective as long as you have a well stocked spice pantry.
Before we get to making Ethiopian Berbere, I have some other spice mixes to add variety to your weekly meals.
Spice Blend Recipes
Recipe FAQ
Why roast the spices?
Roasting the spices before wakes up spices that might have been sitting in warehouses or supermarket shelves for who knows how long.

It brings out the flavor and aroma and it will make all the recipes you use it with even more delicious.

It also releases any excess moisture, making the spices easier to grind.
What pan should I use?
For dry roasting the spices, cast iron pans are the best to trap in all the flavors of the spices and ensure even roasting.

Otherwise, use the best heavy bottomed skillet you have.
What is the best way to store spice blends?
Homemade spice blends should be labeled and stored in air tight glass jars.

Like all dry spices, Ethiopian Berbere can be stored in the pantry. I would suggest using it within 6 months for optimal freshness.
Now that you have your own homemade Ethiopian Berbere Spice Blend, there is no reason not to make delicious Asa Tibs (Fish Fry)
Ethiopian Berbere Spice Blend
Ethiopian Berbere is a staple of Ethiopian cuisine. This is the absolute best homemade Berbere recipe.
Instructions
In a dry skillet, combine chillies, allspice, cardamom, cinnamon, cloves, coriander seed, fenugreek seeds and peppercorns.

Roast on a medium flame for a few minutes until fragrant.

Transfer to a coffee/spice grinder.

Leave to cool for a few minutes.

Add ginger, nutmeg, paprika and salt.

Grind again until thoroughly combined.
Notes
Yield: approximately 1/2 cup
Nutrition
Calories:
10
kcal
|
Carbohydrates:
2
g
|
Protein:
1
g
|
Fat:
1
g
|
Saturated Fat:
1
g
|
Sodium:
292
mg
|
Potassium:
48
mg
|
Fiber:
1
g
|
Sugar:
1
g
|
Vitamin A:
688
IU
|
Vitamin C:
1
mg
|
Calcium:
9
mg
|
Iron:
1
mg
Did you try this recipe? Leave a comment below.
Please follow me on Instagram @chefmireille or tag me #chefmireille with your pics! I'd love to share them!
DO YOU YUM? SAVE IT BELOW!
Yum
ARE YOU EXCITED TO TRY THIS RECIPE? PLEASE HELP ME CONTINUE TO PROVIDE YOU WITH DELICIOUS RECIPES BY SHARING IT AND SHOPPING FOR YOUR FAVORITE PRODUCTS WITH INCLUDED AFFILIATE LINKS!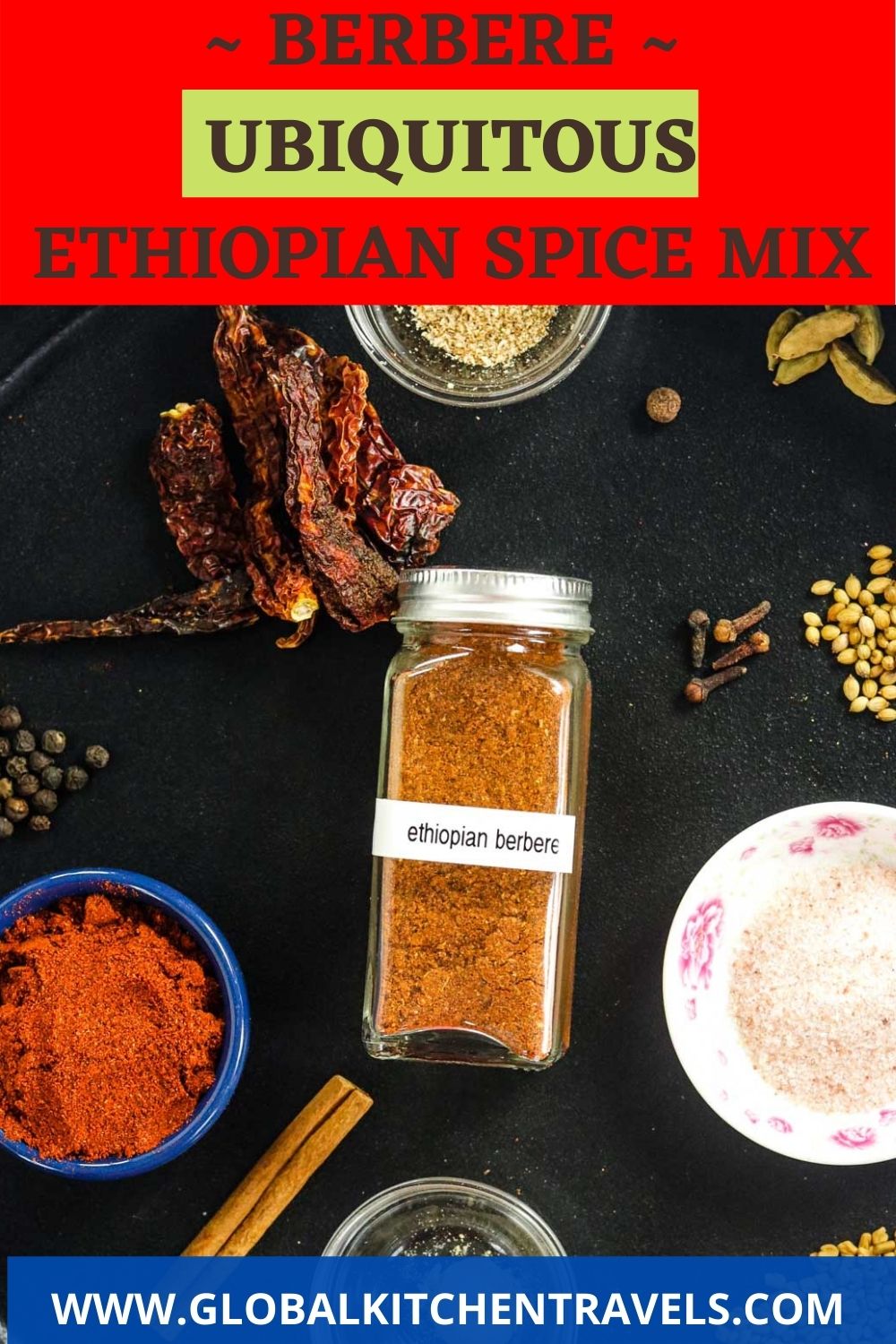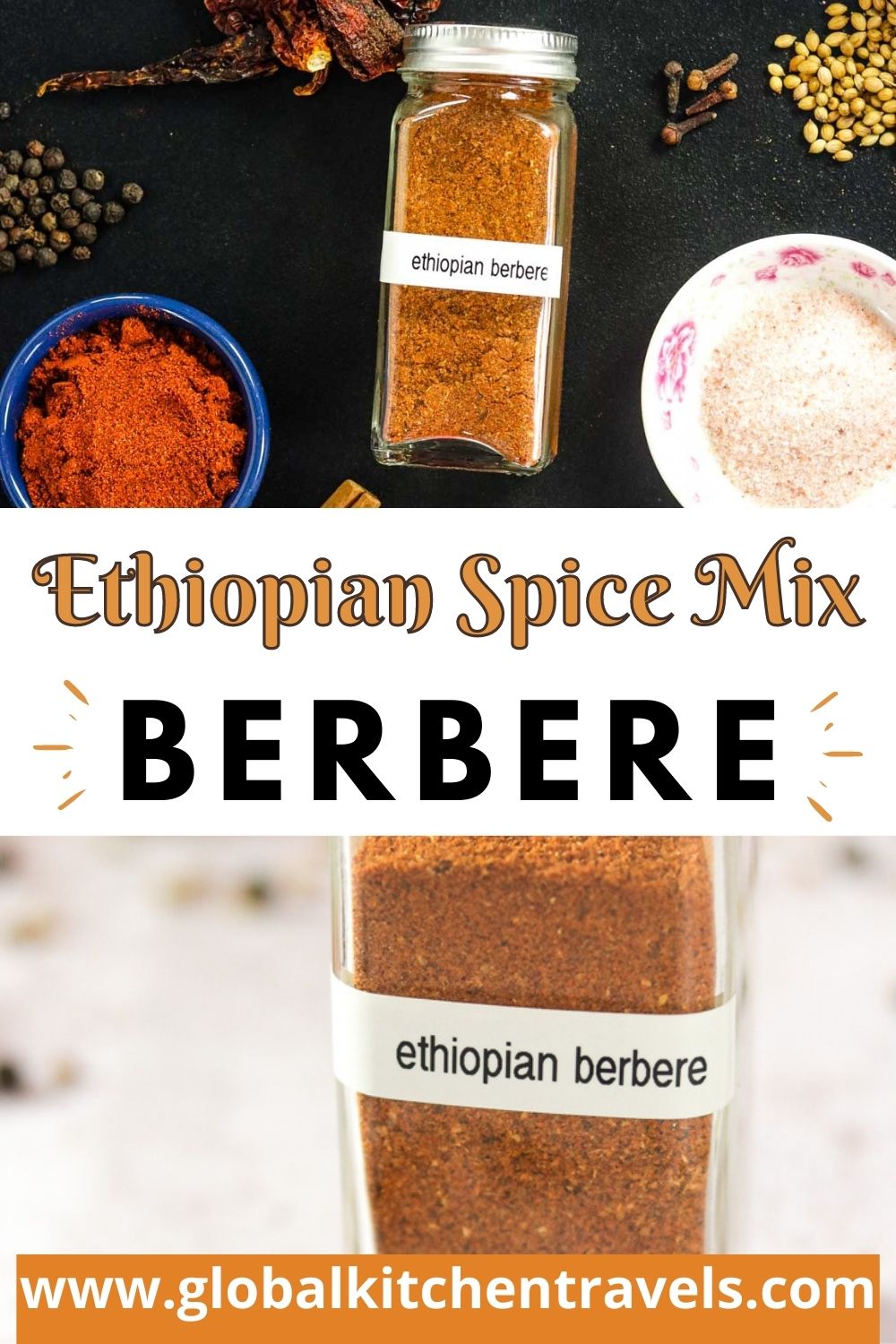 RECIPE INDEX
NEED MORE INSPIRATION? CHECK OUT MY RECIPE INDEX WITH OVER 1500 WORLD FOOD RECIPES!