Last Updated on July 7, 2020 by Chef Mireille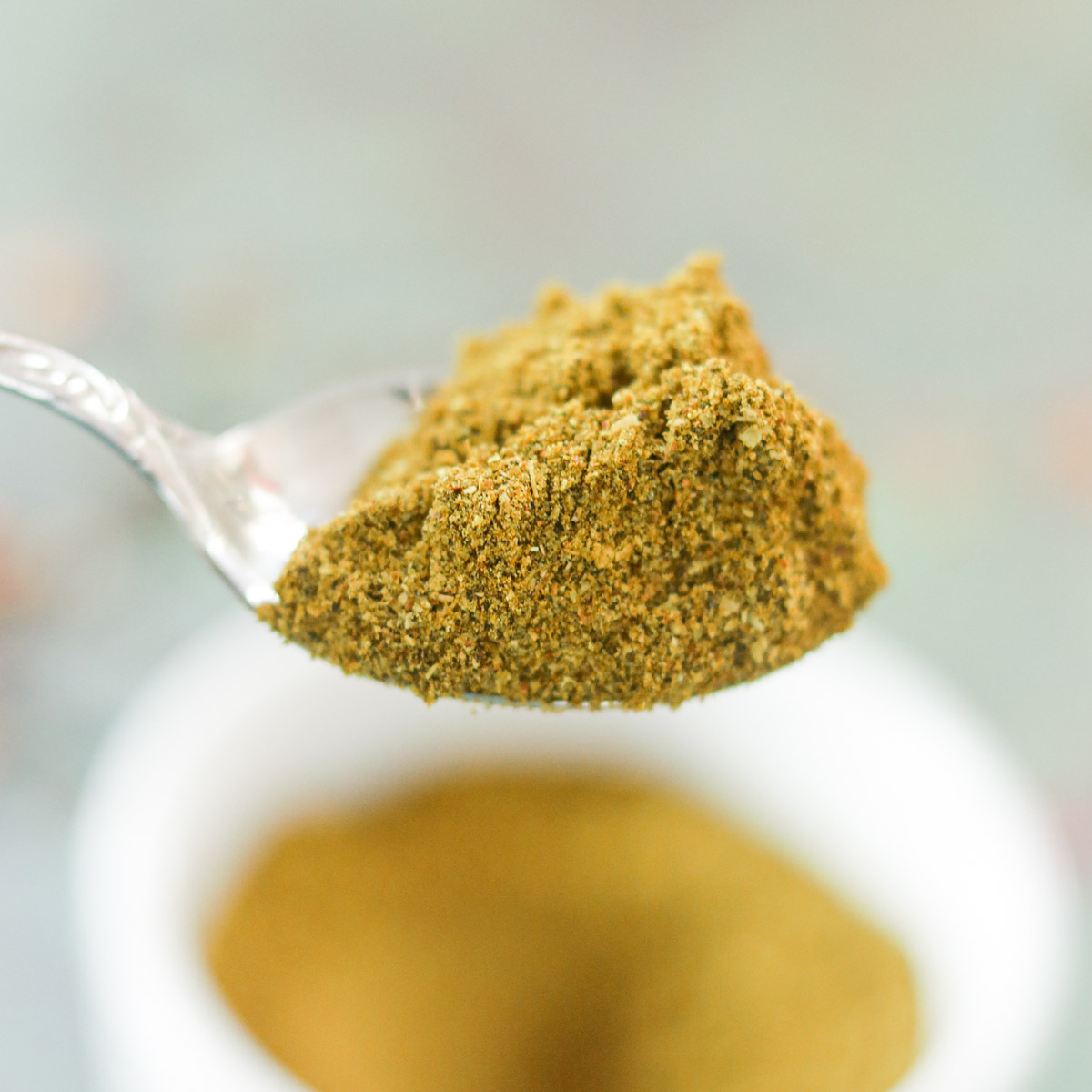 This post may include affiliate links.
Do you make your own spice blends?
Why not? It's cheaper, fresher and you can customize it to your own palate!
5-10 minutes of your time and you will be loving your own homemade spice blends.
Ras el Hanout is a North African spice blend, used especially in Moroccan ciuisine.
For me, it's pretty easy to get my hands on it. Half an hour away in Cobble Hill is Brooklyn's Middle Eastern enclave or I can take the subway into Manhattan and visit one of our gourmet supermarkets like Fairway or Whole Foods. However, for people in other countries or in other US cities who aren't lucky enough to live in such a diverse city, it might be challenging for you.
When I posted this recipe for Raz el Hanout Vegetable Saute & Saffron Couscous, a reader asked me what this tasted like and really it's like a very mild curry powder.
Raz el Hanout means "head of the shop" in Arabic. Different spice merchants in Tunisia, Algeria and Morocco will each have their own heavily guarded recipe. It's a mixture of a variety of spices and herbs and can include up to 100 different ingredients, many of them only regionally available.
After consulting many sources, I came up with this recipe using ingredients that are more easily attainable.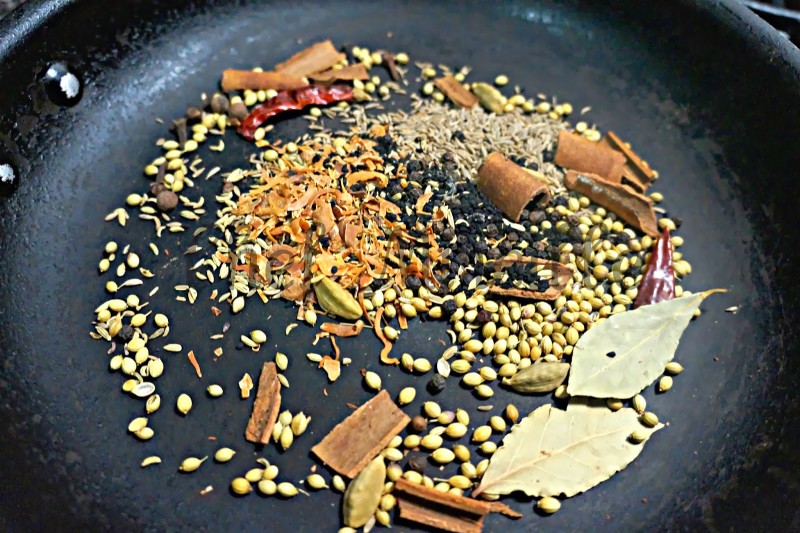 Check out my IGTV episode to see how easy it is to put together homemade Ras el Hanout Spice Mix
You may notice the homemade version has a deeper color than store bought versions, especially if it is an American brand. I have found the American brands are more a brighter yellow in color than this homemade version or the version I get from Middle Eastern markets.
I did a raw taste test with the store bought one I had received from someone. The one from the store had only 7 ingredients listed and was brighter yellow, however it was an American brand. Mine came out the color closer to the ones I see in the Middle Eastern markets.
Roast for a few minutes until fragrant. Leave to cool.
Using a coffee/spice grinder, grind with the turmeric, ginger, cilantro, parsley, mint and rose.
Need some ideas how to use Ras el Hanout – Moroccan Spice Blend?
Ras el Hanout Recipes
Raw Spice Bar
Open a world of Flavor with the $10 a month
Raw Spice Bar Subscription
While I always keep a variety of spice blends in my pantry, as far as I am concerned, you can never have too many. If you want to guarantee that you NEVER get bored even with simple grilled chicken, roasted potatoes or steak recipes, Raw Spice Bar is a company I LOVE.
At an affordable price, you will get a new spice mix to try EVERY MONTH. This also makes a great birthday or holiday gift for the foodies in your family and friend's circle. Every month they will be thanking you as get to try a new spice mix.
Get a fresh blend of spices from around the world every month with
Raw Spice Bar
Ras el Hanout – Moroccan Spice Blend
Instructions
In a dry skillet, roast mace, cinnamon, fennel, cumin, coriander, cloves, bay leaves, cardamom, peppercorns, onion seed, chile and allspice.

Roast for a few minutes until fragrant. Cool for a few minutes.

Using a coffee/spice grinder, grind with the turmeric, ginger, cilantro, parsley, mint and rose.
Notes
Yield: approximately 1/2 cup
Nutrition
Calories:
130
kcal
|
Carbohydrates:
26
g
|
Protein:
4
g
|
Fat:
5
g
|
Saturated Fat:
1
g
|
Sodium:
27
mg
|
Potassium:
381
mg
|
Fiber:
12
g
|
Sugar:
1
g
|
Vitamin A:
484
IU
|
Vitamin C:
6
mg
|
Calcium:
230
mg
|
Iron:
9
mg
Did you try this recipe? Leave a comment below.
Please follow me on Instagram @chefmireille or tag me #chefmireille with your pics! I'd love to share them!
DO YOU YUM? SAVE IT BELOW!
Yum
Don't forget to visit the RECIPE INDEX with over 1000 recipes from around the world including lots of Vegetarian Recipes and Gluten Free Recipes!