Last Updated on June 2, 2015 by Chef Mireille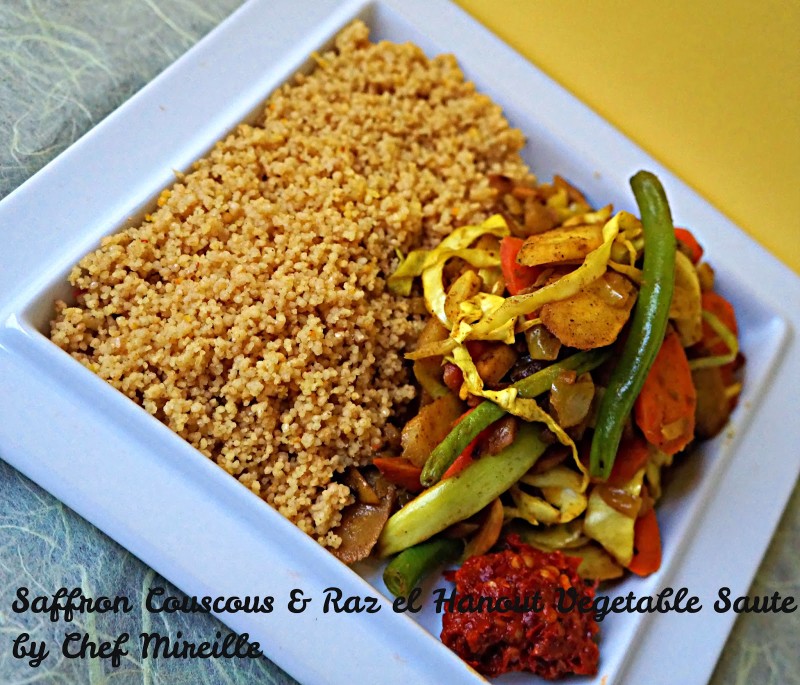 When I selected this week's BM theme of National Dishes, I thought it would be great to discover these dishes of various countries. However, when I started to do them, it was more challenging to make a decision because I've made so many of them already like Aruba's Keshi Yena, Ireland's Colcannon & Harissa, which is listed as the national dish for Armenia.
According to Wikipedia, couscous is the national dish of Tunisia, Algeria & Morocco. Serving plain couscous is like serving plain rice with nothing. Couscous is sometimes served as a one pot meal with vegetables and/or meat cooked in it or it is served on the side with vegetable dishes, meat dishes or tagine's. By using the Tunisian spice blend, Raz el Hanout, I made a Tunisian scented Vegetable Saute to accompany the couscous.
This is a great recipe to use up all those little bit of leftover veggies you may have taking up space in the refrigerator.
Saffron Couscous & Vegetable Saute
Serves 4
Ingredients:
2 cups whole wheat couscous
salt, to taste
2 1/2 cups water
a pinch of saffron
2 tablespoons oil
5 very small parsnips, sliced (about 4″ in length)
4 small carrots, sliced
20 green beans, trimmed
1 cup green cabbage, sliced
1 tablespoon raz el hanout
7 pitted dates, chopped
5 dried apricots, chopped
1/4 cup slivered almonds
In a dry skillet, toast the almonds until golden and fragrant. As soon as they are done, immediately transfer the almonds to a bowl.
In a saucepan, heat oil. Add onion and garlic. Saute until softened.
Add parsnips, carrots and green beans. Add raz el hanout and 2 tablespoons water. Cook on high for 3 minutes.
Add cabbage, dates and apricots, along with 1 more tablespoon of water. Cook for 2 minutes.
Add almonds and salt. Toss to combine.

To make couscous, combine salt, saffron and water and bring to a boil. Add couscous. Stir.

Remove from heat, cover and let sit for 15 minutes.
Fluff with a fork.
Serve couscous with vegetables and a little harissa.
By serving the harissa on the side, the spice level is completely customizable.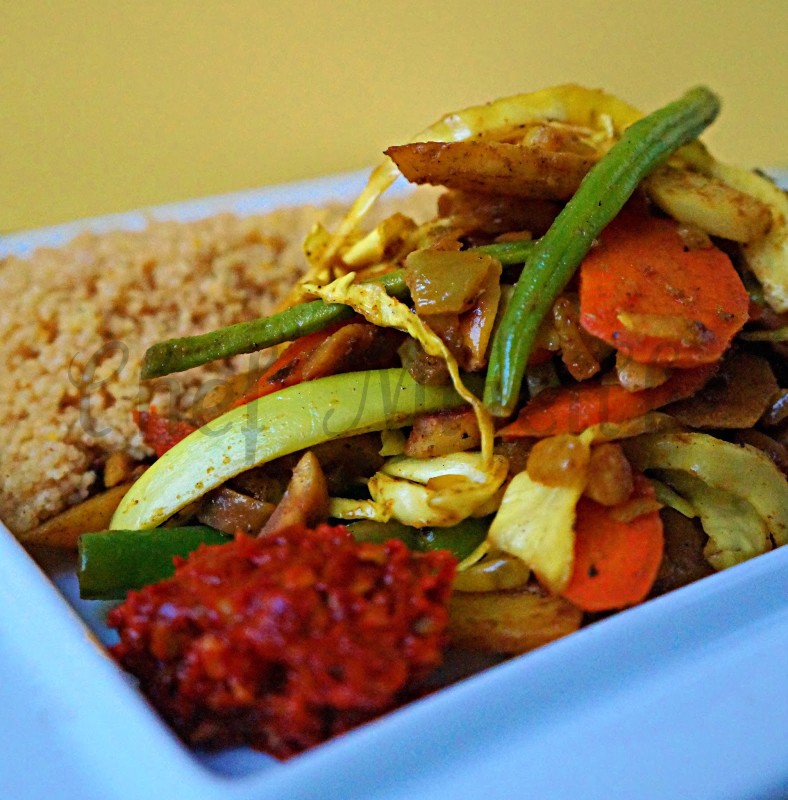 Check out the Blogging Marathon page for the other Blogging Marathoners doing BM#37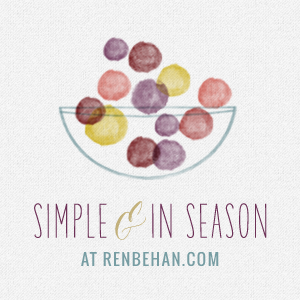 …linking to African Diaspora Recipes, Flavours of the World Grand Finale, No Waste Food Challenge hosted by Fiona & Simple & In Season,
LIKE THIS RECIPE? LEAVE A COMMENT..I LIVE FOR THEM!
Chef Mireille