Last Updated on June 2, 2015 by Chef Mireille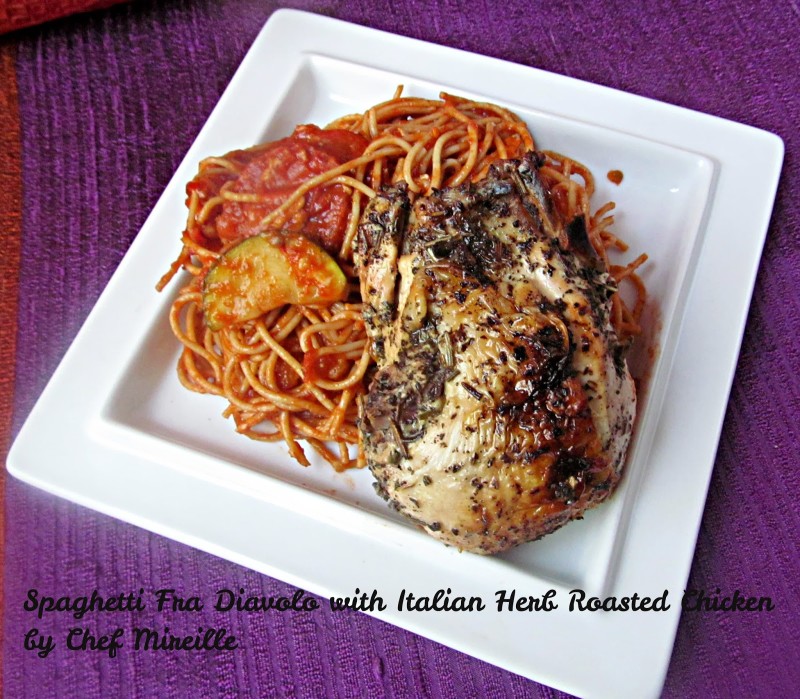 I am so proud to be one of the co-hosts of the monthly event, Food of the World. Anyone who is a regular visitor to my blog knows that this is right up my alley. In the last month alone, I have featured recipes from Cameroon, Kenya, Egypt, Malaysia, Sri Lanka and Haiti…just to name a few.
This month we have picked the country of Italy. Put on your aprons and get working on those pastas, risottos, cheesecakes, zeppole and tiramisu!
To kick the event off, I have started off with a dish of my own creation. Fra Diavolo is the name of Italian origin given to any spicy dish. It is usually reserved for pasta or seafood dishes in a tomato based sauce. I love spicy food so it is no wonder I went to this genre of Italian food.
Spaghetti Fra Diavolo with Italian Herbed Roast Chicken
Serves 8
Ingredients:
2 1/2 lb. chicken, cut into pieces
2 teaspoons dried basil
2 teaspoons dried oregano
2 teaspoons dried rosemary
salt and black pepper, to taste
2/3 cup Pecorino Romano cheese, grated
2 tablespoons olive oil
2 cloves garlic, finely chopped, separated
1 onion, thinly sliced
1 zucchini, thinly sliced
24 oz. can Hunt's Zesty and Spicy Pasta Sauce
2 oz. Busseto spicy soppresata, thinly sliced
1 teaspoon crushed red pepper
1 package whole grain spaghetti
Preheat oven to 375 F.
In a large 9×12 baking dish, toss chicken with olive oil, basil, oregano, rosemary, salt and pepper. Place in oven. After 45 minutes, flip chicken to other side. Bake for another 20 minutes.
Transfer to broiler on high and broil for 5 minutes on each side.

Cook spaghetti according to package instructions until al dente.
In a skillet, heat oil. Add onion and garlic. Saute until softened.
Add zucchini and soppresata and saute for 2-3 minutes until zucchini is softened.
Add pasta sauce, red pepper and salt. Bring to a boil and simmer for 10 minutes.
Add spaghetti and toss to combine. Add cheese and toss to combine. Cook for 1 more minute. Remove from heat.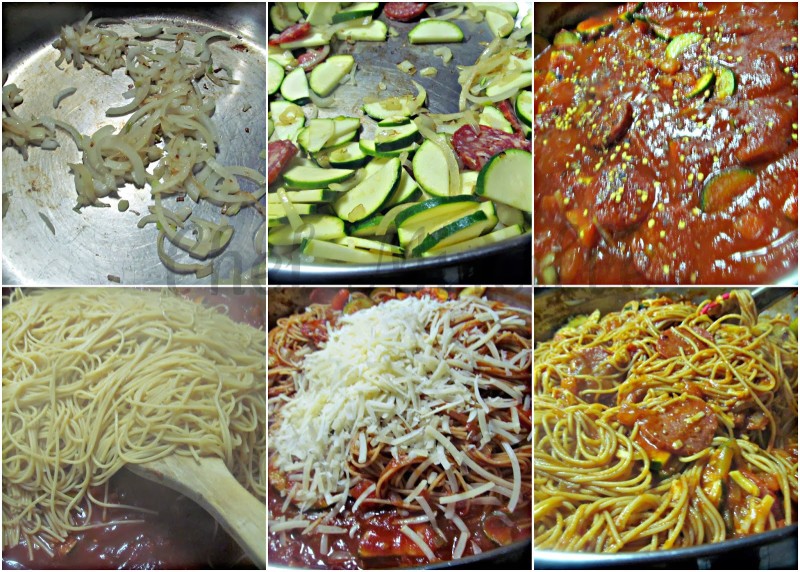 Serve with Italian herb roasted chicken.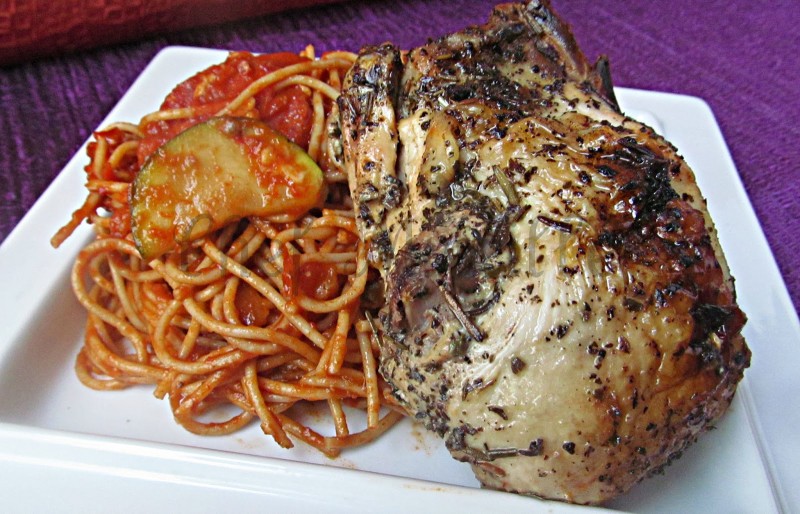 Now let's meet my fellow co-hosts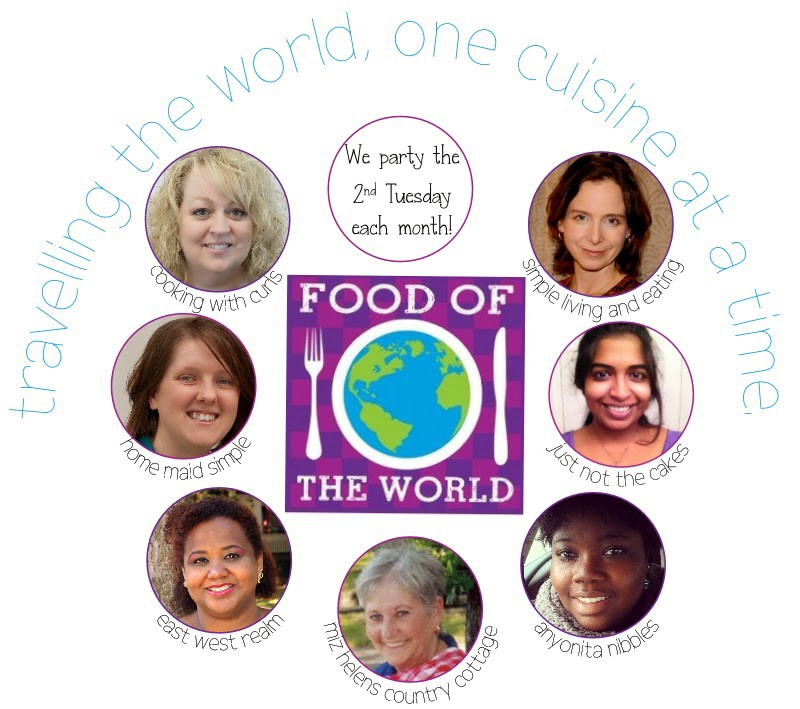 Submit your Italian recipes using the Linky Tool below.
Visit our co-hosts and follow their sites:
Grab out button on my sidebar and link up your recipes.
Submissions will be accepted until March 10, 2014. Archived recipes are welcome.
#mc_embed_signup{background:#fff; clear:left; font:14px Helvetica,Arial,sans-serif; }
/* Add your own MailChimp form style overrides in your site stylesheet or in this style block.
We recommend moving this block and the preceding CSS link to the HEAD of your HTML file. */
Subscribe to Food of the World Mailing List:
LIKE THIS RECIPE? LEAVE A COMMENT..I LIVE FOR THEM!
Chef Mireille