Last Updated on July 2, 2020 by Chef Mireille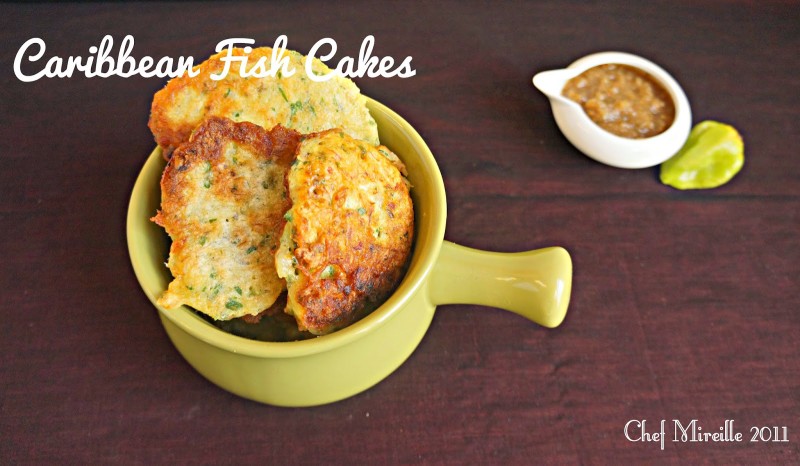 Merry Christmas,
and the blogging marathon continues with my recipe for Caribbean fishcakes. My grandmother was not the greatest cook in the world, but there were two things she made that I loved – bakes and fishcakes. I created my own recipe and I think, if she were still alive, she would definitely say these were delicious.
This is something that is eaten throughout the Caribbean. Different islands have slightly different variations of this recipe – some used mashed potato, instead of flour. This is the version I grew up eating.
Caribbean Fish Cakes
Yield: 16 fritters
Ingredients:
1 1/4 pounds dried, salted fish (cod or hake)
1 Scotch Bonnet chile, finely chopped
3 scallions, finely chopped
1/4 cup parsley, chopped
1 tablespoon thyme, chopped
1 3/4 cups flour
2 teaspoons baking powder
4 eggs
1 cup milk
Oil, for frying
Place the dried fish in a pot of water and let it soak overnight, to draw out the salt. Drain the fish and add fresh water to the pot. Bring to a boil and let it simmer for 15-20 minutes, until fish is cooked and flakes easily. Using your fingers, shred the fish.
In a large bowl, add pepper, scallions, parsley and thyme to fish and mix thoroughly.
In another bowl, combine flour and baking powder. In a seperate small bowl, whisk eggs and milk. Add eggs and milk to flour to make a thick batter. Add fish to batter and mix, until thoroughly combined.
In a large skillet, heat oil about 1 inch deep. Using a tablespoon, place 1 tablespoon in the hot oil, for each cake.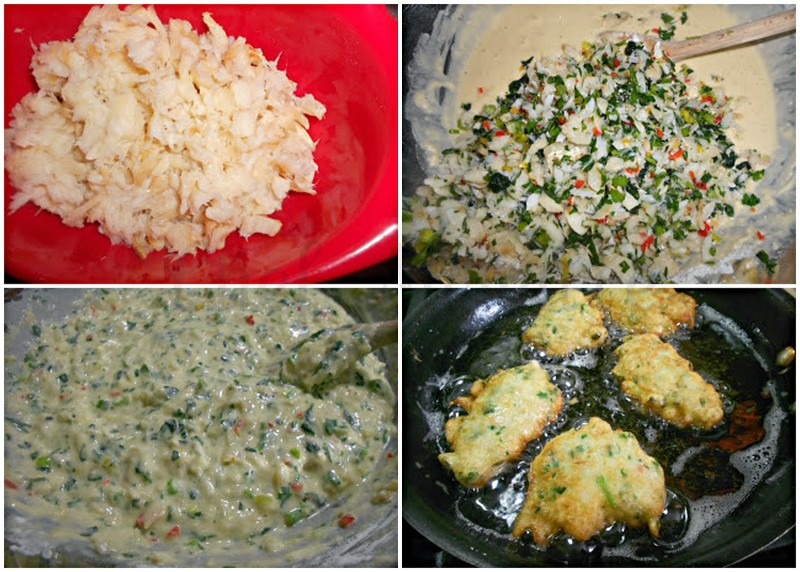 Fry 2-4 minutes on each side, until golden brown. Drain on paper towels.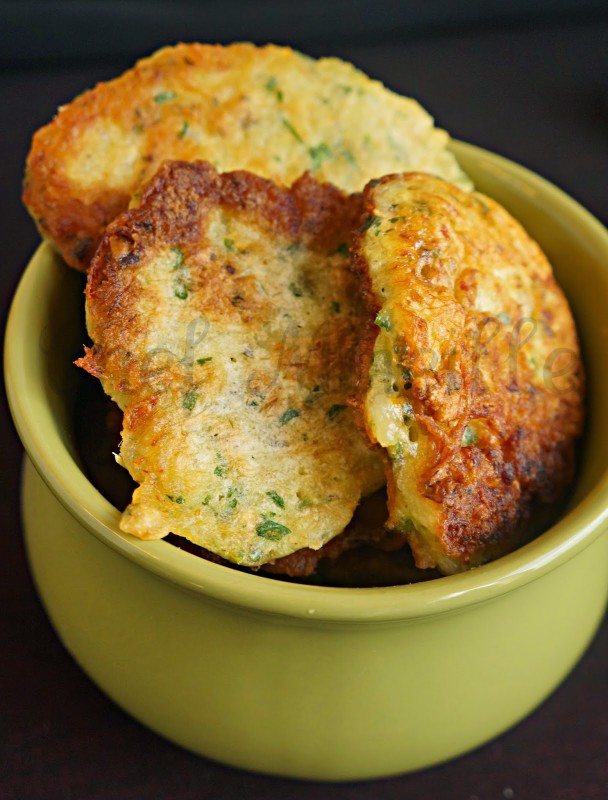 Serve with hot sauce.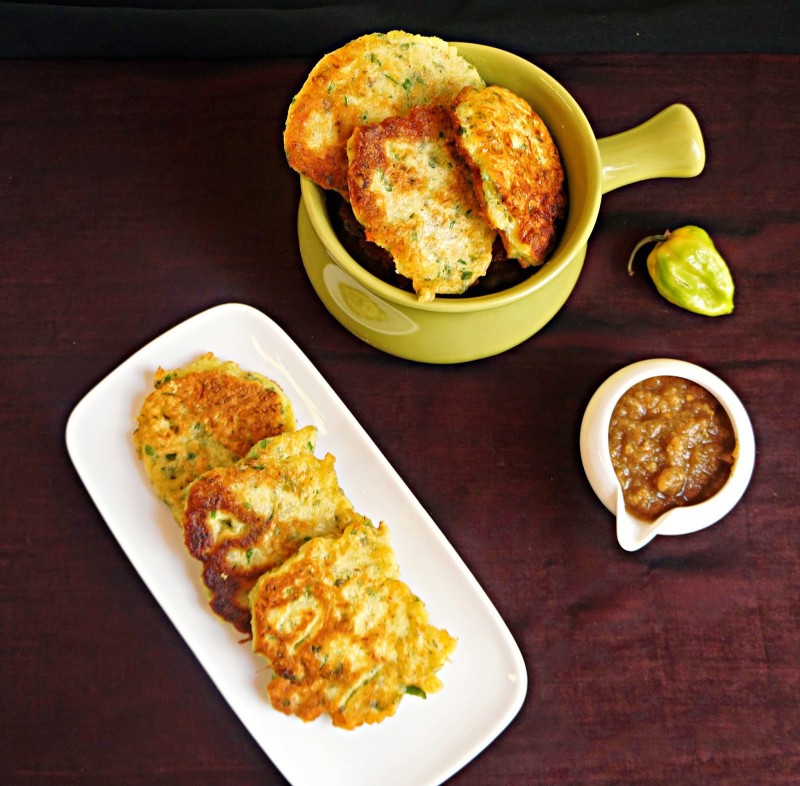 This is the most common Caribbean snack served at every holiday!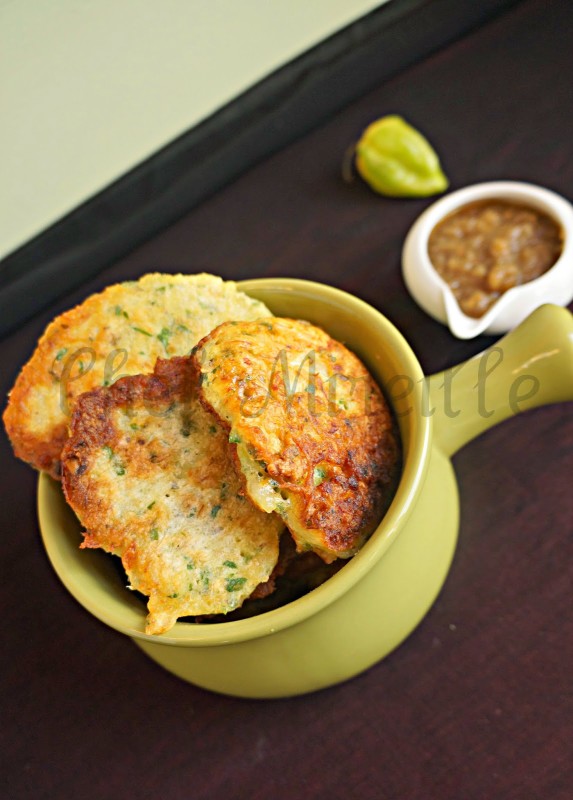 Chef Mireille