Last Updated on May 5, 2021 by Chef Mireille
Homemade Creole Seasoning is a bold mix with just the right amount of smoke, herbs and aromatics. Not only just for Cajun and Creole cooking, but this Cajun Creole Seasoning can be used to flavor everyday meals like grilled chicken or burgers. However, some people prefer a little less spice so here you get two methods, depending on your palate.
Have you ever been to New Orleans?
What is the most memorable thing about your trip there? I bet you at least 99% of you will say the food.
Beignet's for breakfast, jambalaya, gumbo, etouffee, seafood boil, brioche french toast….I can go on forever!
Of all regional American cuisines, the Cajun and Creole cooking of Louisiana is by far the most popular.
Creole Cooking is really America's first fusion cuisine of Caribbean, French, Spanish, Native American and African American culinary traditions.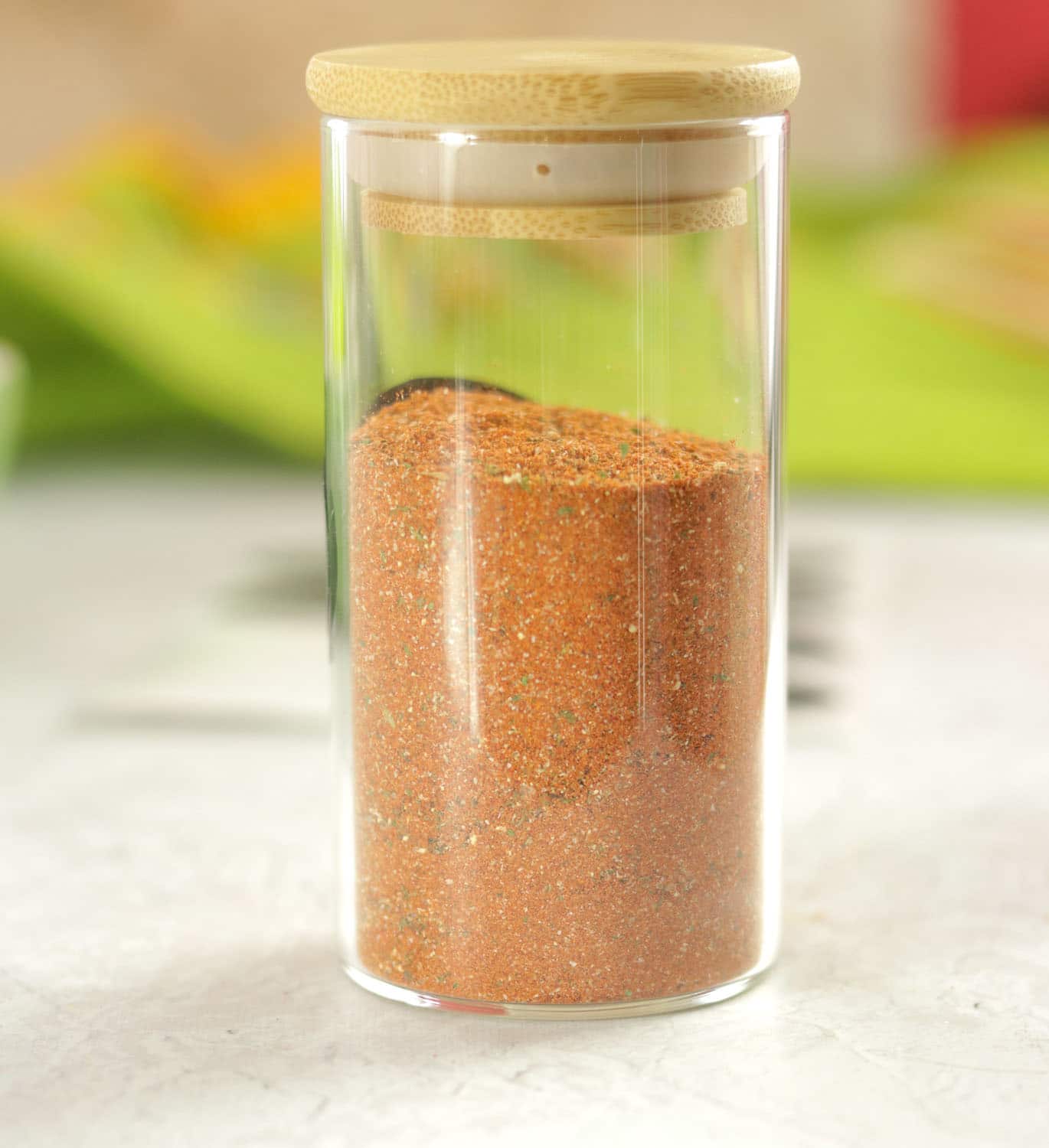 This post may include affiliate links.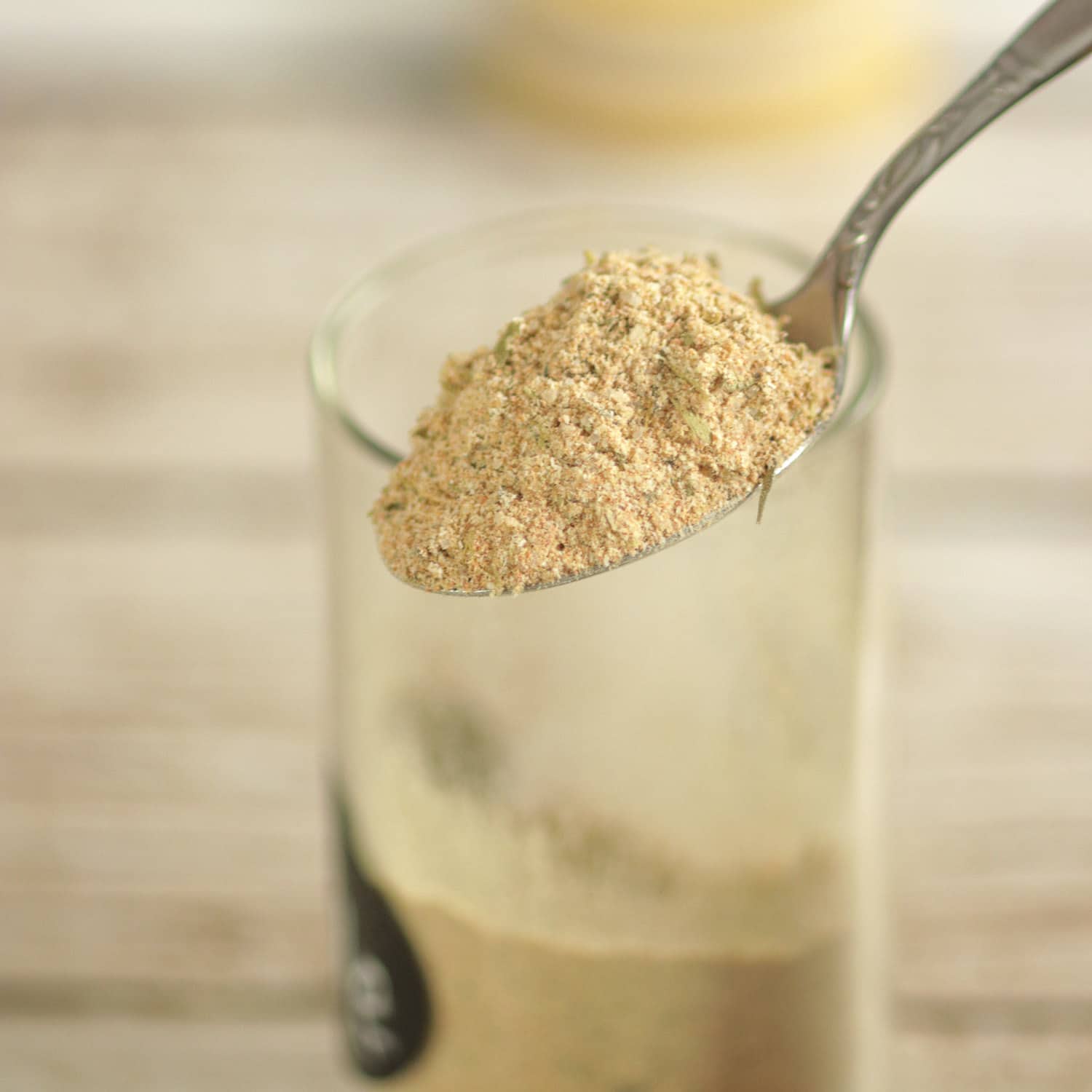 Creole Cooking
There is a lot of variety of Creole Cooking and creole spice mixes. Everybody has a different palate and makes it a little different. Some people prefer it a little more herbaceous and not as much smoke and spice, while other prefer it bold and smoky where it punches you in the face, so here I created two Cajun Creole Recipes for everyone!
Creole Cooking has always felt familiar to me from the first time I tried it when I visited New Orleans for the first time when I was about 12. I later found out why.
The first Caribbeans who came to America were Haitians. As the first independent black country in the world, it was a regiment of Haitian soldiers that helped America during the American Revolution. Many Haitians stayed in French controlled Louisiana. With a common language, they felt at home there.
Haitian History in America
If you want to learn more about Haitian contributions, read all about it here in my Savannah travel post, where a statue detailing their contributions exists.
Therefore, Haitian cuisine largely influenced Louisiana cuisine.
There are many store bought Creole Seasoning brands you can purchase like Zatarain's Creole Seasoning and Tony's Cajun Seasoning being the most popular.
However there are a lot of reasons to make it yourself!
Why should you make your own homemade Creole seasoning?
Customization – Many store bought brands are loaded with excess salt, which is not necessary. Also if you prefer less spice, you can customize the amount of cayenne pepper in the recipe to your own palate.
MSG – Many brands include MSG as a preservative, which many people are allergic to.
By making it in smaller amounts at home, the spices are fresher which produce optimal flavor.
Creole Seasoning Uses
There are many ways to use Creole Seasoning both in traditional Cajun and Creole recipes, as well as in everyday meals.
use as jambalaya seasoning mix
use as a substitute for blackened seasoning
use as creole seafood boil seasoning (you can use this Creole Seasoning instead of Old Bay)
roast chicken
popcorn
French Fries
burgers, steaks, veggies – anything on the grill for barbecue season
So if you want to add a little creole kick to any of your everyday meals, this Creole Spice Blend definitely hits the mark!
Frequently Asked Questions
And if you would like to make some more DIY spice blends, check these out!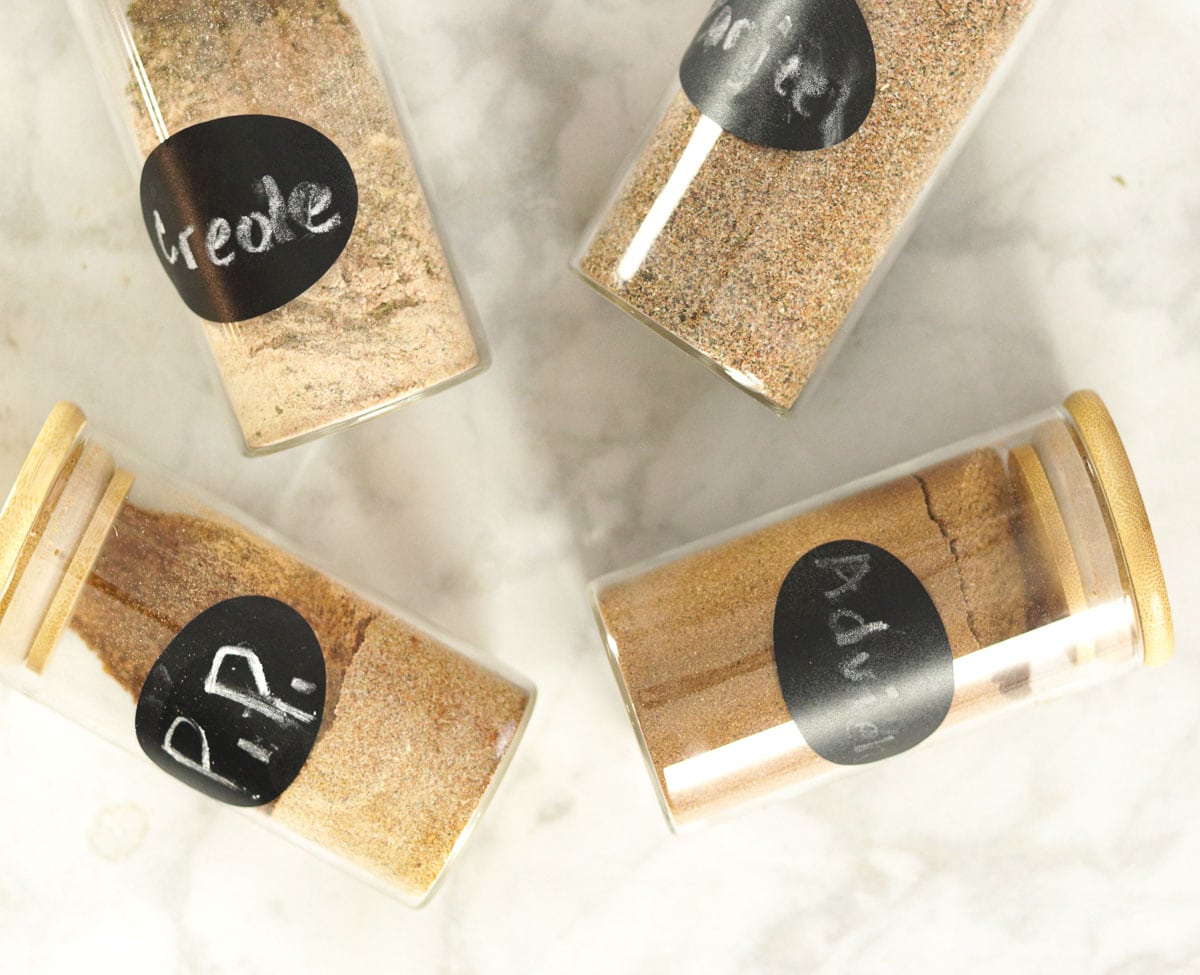 and download my FREE Spice Blend Cookbook – Spice it up!
I like to have a variety of spice mixes always made, so that when I'm cooking or just want to spice up my homemade popcorn, I am not relegated to just one.
Here are the tools you will need to start making all of your own Homemade Spice Mixes.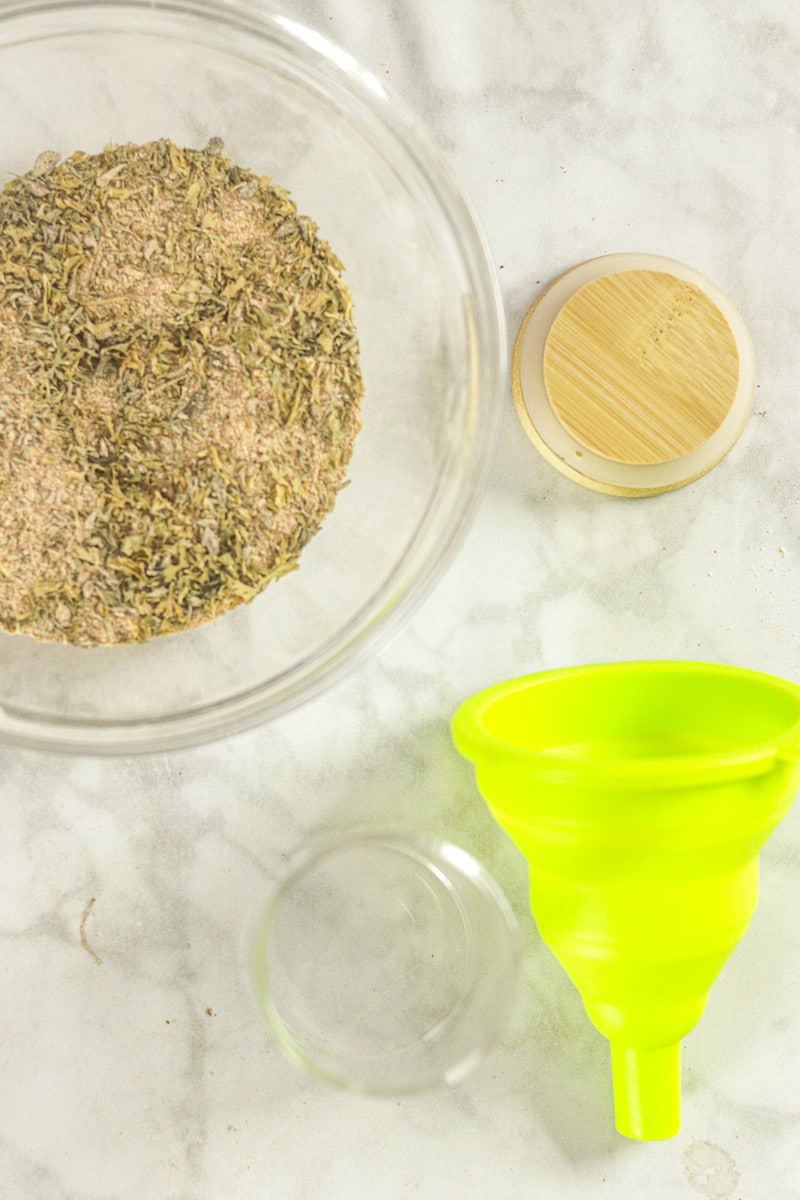 air tight jars with labels
funnel
sifter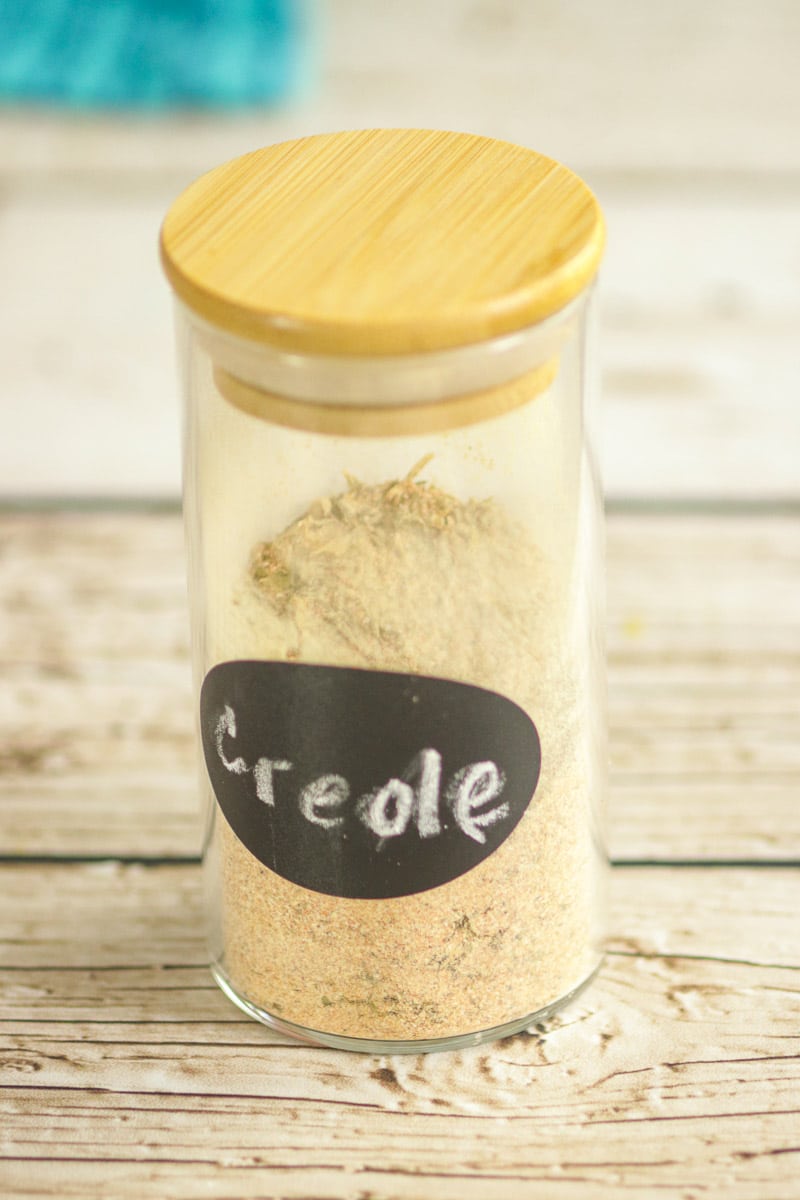 Make sure to label them differently, so you know what's what!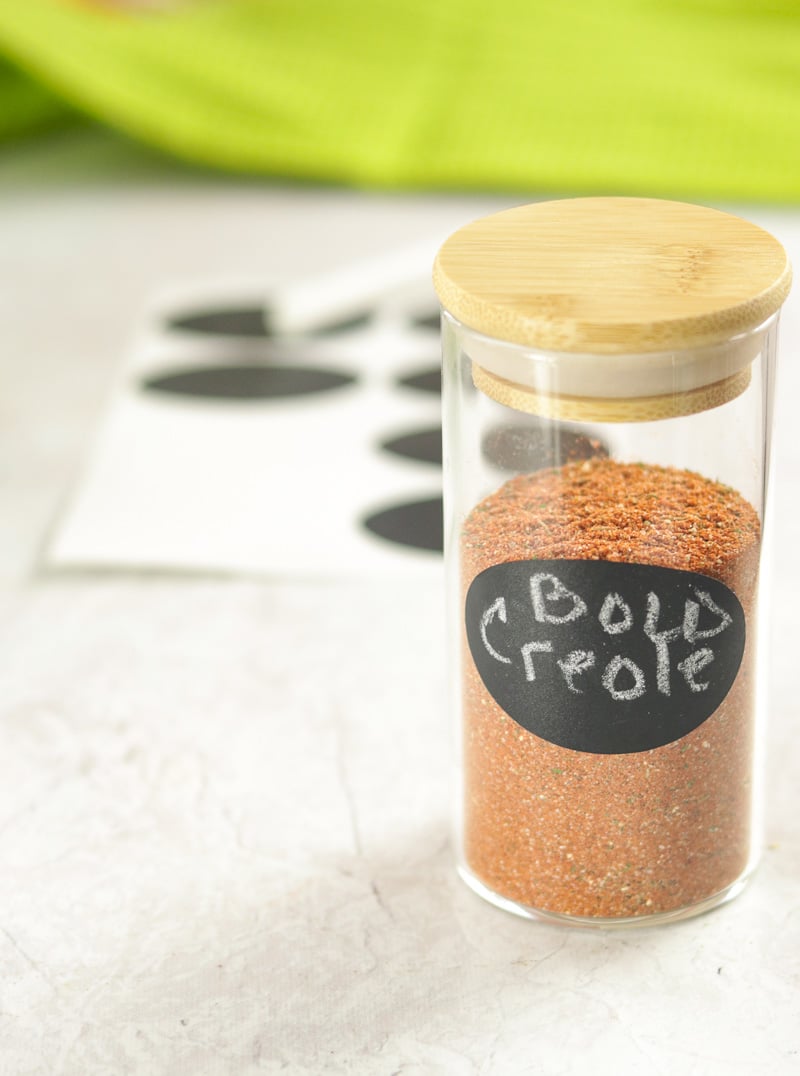 So now you have everything you need, let's check the pantry to make sure you have all the spices in house.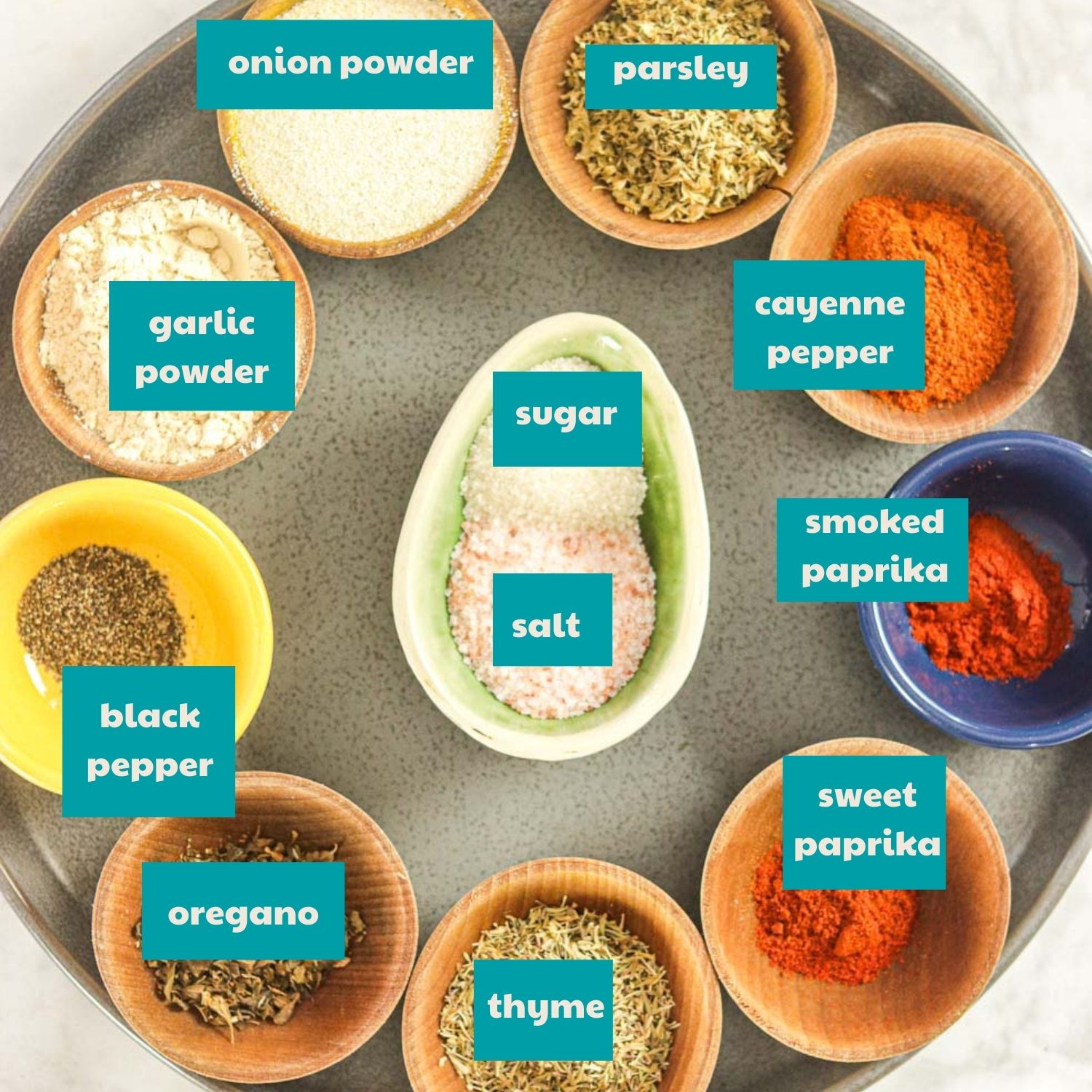 The ingredients are the same for both versions of Creole Seasoning. It's only the quantities.
So now you can make both Mild Creole Seasoning and Extra Bold Creole Seasoning
Ingredients for Creole Seasoning
How to make Creole Seasoning Blend
Sift the powdered ingredients to avoid any lumps.
Add the dried herbs.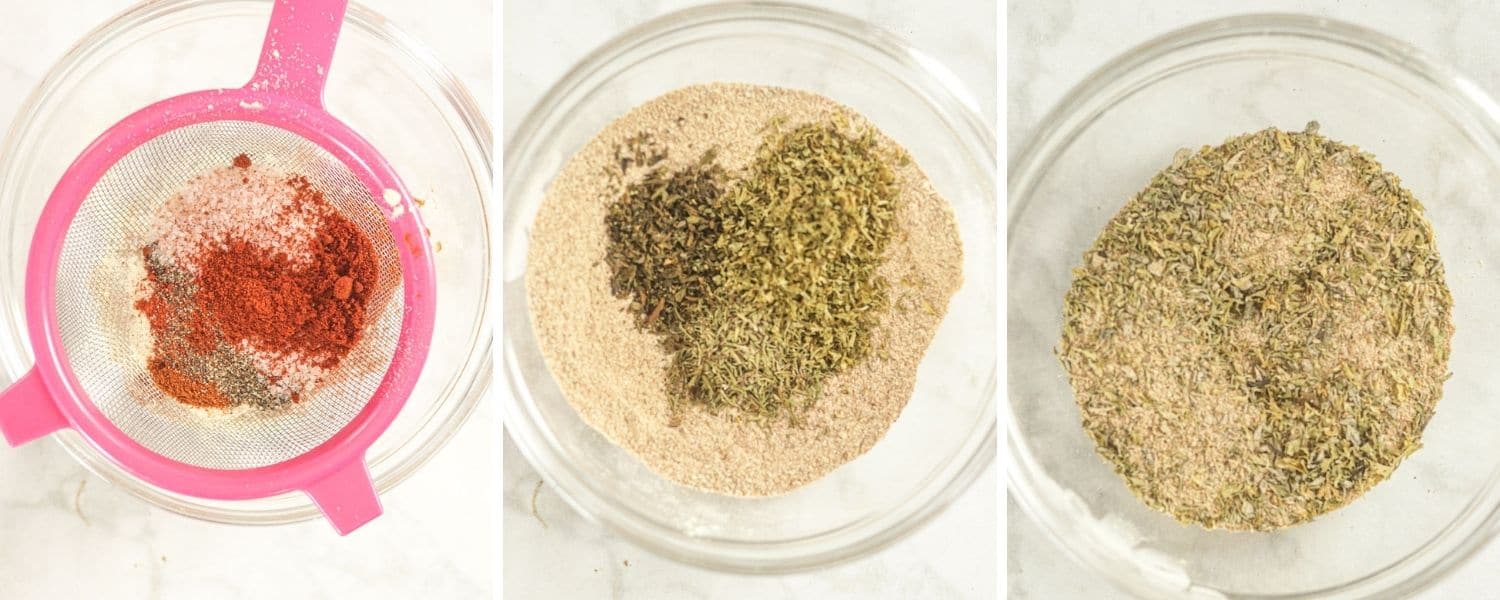 Store in an air tight jar.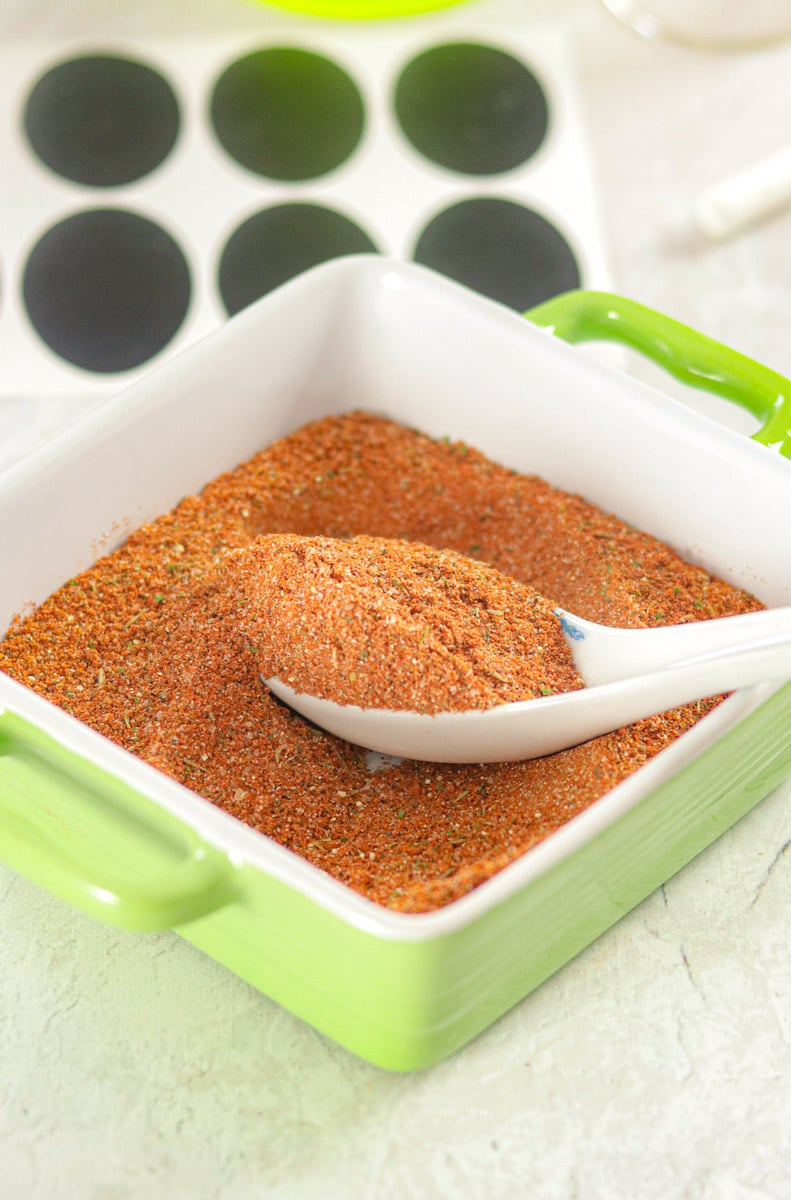 Homemade Creole Seasoning
Easily make your own spice blend for Cajun and Creole cooking, as well as the low country cuisines of the southern United States.
Ingredients
Extra Bold Creole Ingredients
1

tablespoon

garlic powder

1

tablespoon

onion powder

2

tablespoons

smoked paprika

1

tablespoon

sweet paprika

1

tablespoon

cayenne pepper

2

teaspoons

dried thyme

2

teaspoons

dried oregano

1

tablespoon

dried parsley

1/2

teaspoon

ground black pepper

1

tablespoon

salt

2

teaspoons

sugar
Instructions
Using a sifter, sift the garlic powder, onion powder, sweet paprika, smoked paprika, black pepper, cayenne pepper, salt and sugar into a bowl.

Whisk to combine and verify there are no lumps.

Add the thyme, oregano and parsley. MIx to combine.
Notes
If you prefer a completely pulverized spice mix, you can use a coffee/spice grinder to grind the spice mix to a powder.
Some Creole Seasonings are more red in color. Just add more paprika if you want more color!
Yield: approximately 1 cup
Did you try this recipe? Leave a comment below.
Please follow me on Instagram @chefmireille or tag me #chefmireille with your pics! I'd love to share them!
Don't forget to visit the RECIPE INDEX with over 1000 recipes from around the world including lots of Vegetarian Recipes and Gluten Free Recipes!