Last Updated on June 22, 2022 by Chef Mireille
This post may include affiliate links.
There are several Ways to Make Ice Cream without a Fancy Ice Cream Maker. Especially on hot summer days, there is nothing like homemade ice cream made with all natural ingredients. If you are looking for easy desserts, ice cream recipes is definitely the answer for a cold treat. The variety of ice cream flavors you can create are endless infused with fresh fruits, nuts, chocolate, edible florals and herbs.
You absolutely do not need an ice cream machine to make delicious and easy homemade ice cream. Some people adjust the ice cream base using whipped cream or sweetened condensed milk. This alters the fat content and consistency of the ice cream base, allowing for a creamy ice cream without churning. However, you can still make delicious Homemade Ice Cream with a traditional ice cream mixture also.
It's not rocket science but you do need to know these methods so that your homemade ice cream recipe will come out smooth and creamy without any ice crystals.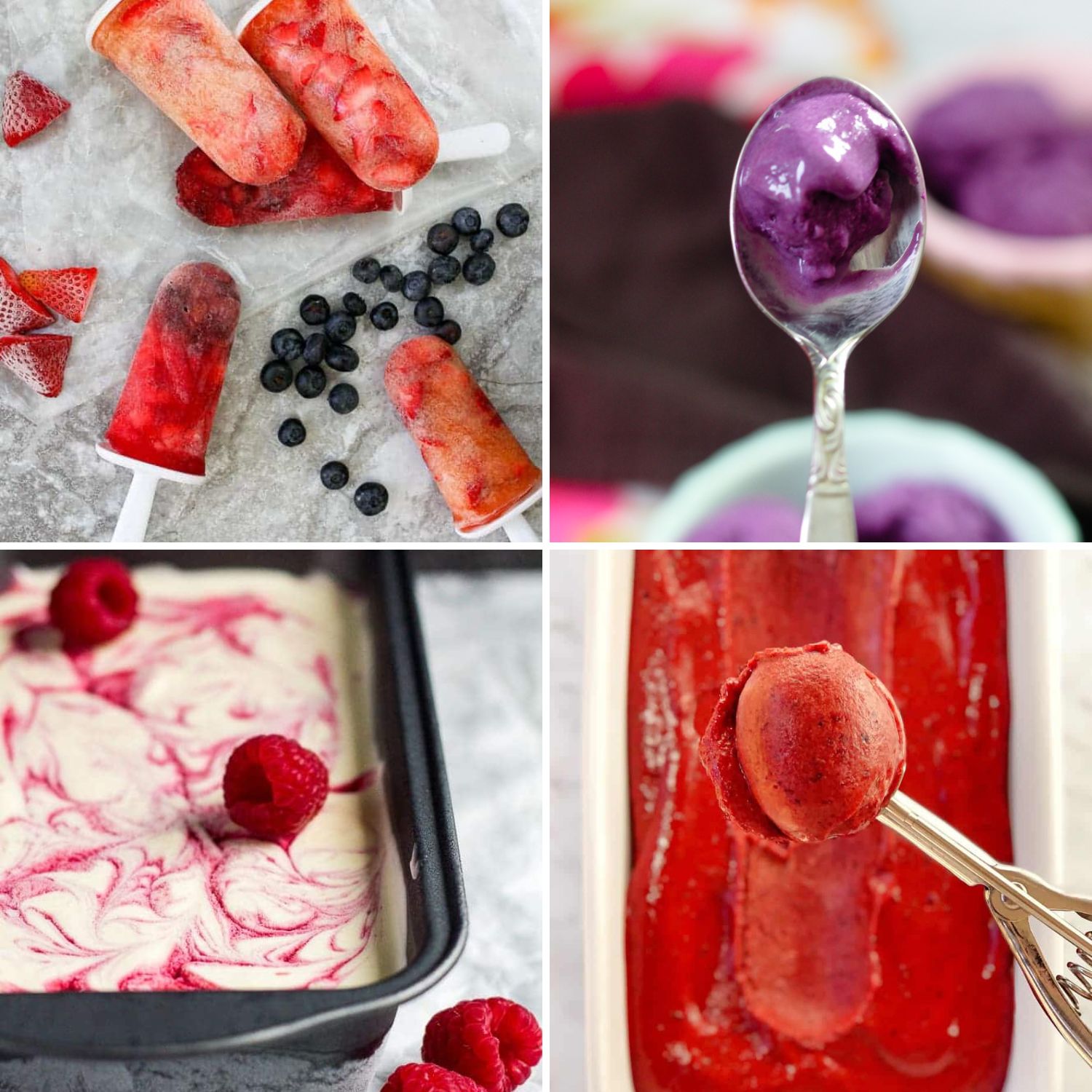 Any No Churn Ice Cream Recipe can be just as delicious as ones made in an ice-cream maker as long as you know the methods of how to make them.
There are many ways to make Homemade No-Churn Ice Cream, but these are the most popular methods.
3 Easy Ways to Make No-Churn Homemade Ice Cream
Sweetened Condensed Milk Method – The thickness of sweetened condensed milk means it has a low freezing point. Since the water content has evaporated, it also greatly reduces the risk of the formation of ice crystals. There is little risk of your ice cream getting freezer burn. With this ice cream method, you mix in your base which includes a large amount of sweetened condensed milk and then just freeze it!
Stir Method – With this method, you can use any basic recipe for an ice cream base. It may include egg yolks as traditional ice cream base recipes do. You then give it a good stir, making sure to scrape down the sides every 1/2 hour for about 2-3 hours during the freezing process. If you do not do this mixing process, the formation of large ice crystals will occur.
Whipped Cream Method – Since many no churn ice cream recipes are made with sweetened condensed milk, the lightness of folding in whipped cream means the ice cream will results in a light and creamy ice cream. If utilizing only sweetened condensed milk, the ice cream will be more dense – closer to an Indian kulfi then a traditional ice cream texture.
As a general rule, all ice cream recipes should be frozen overnight for best results.
How to Serve Ice Cream
Ice Cream should be served in a chilled bowl. The chilled bowl will make sure your ice cream melts at a slow rate. Then add a scoop of yoru favorite ice cream recipe. Now add your favorite topping like chopped nuts, chocolate chips, fruit or sprinkles.
Ice Cream Recipes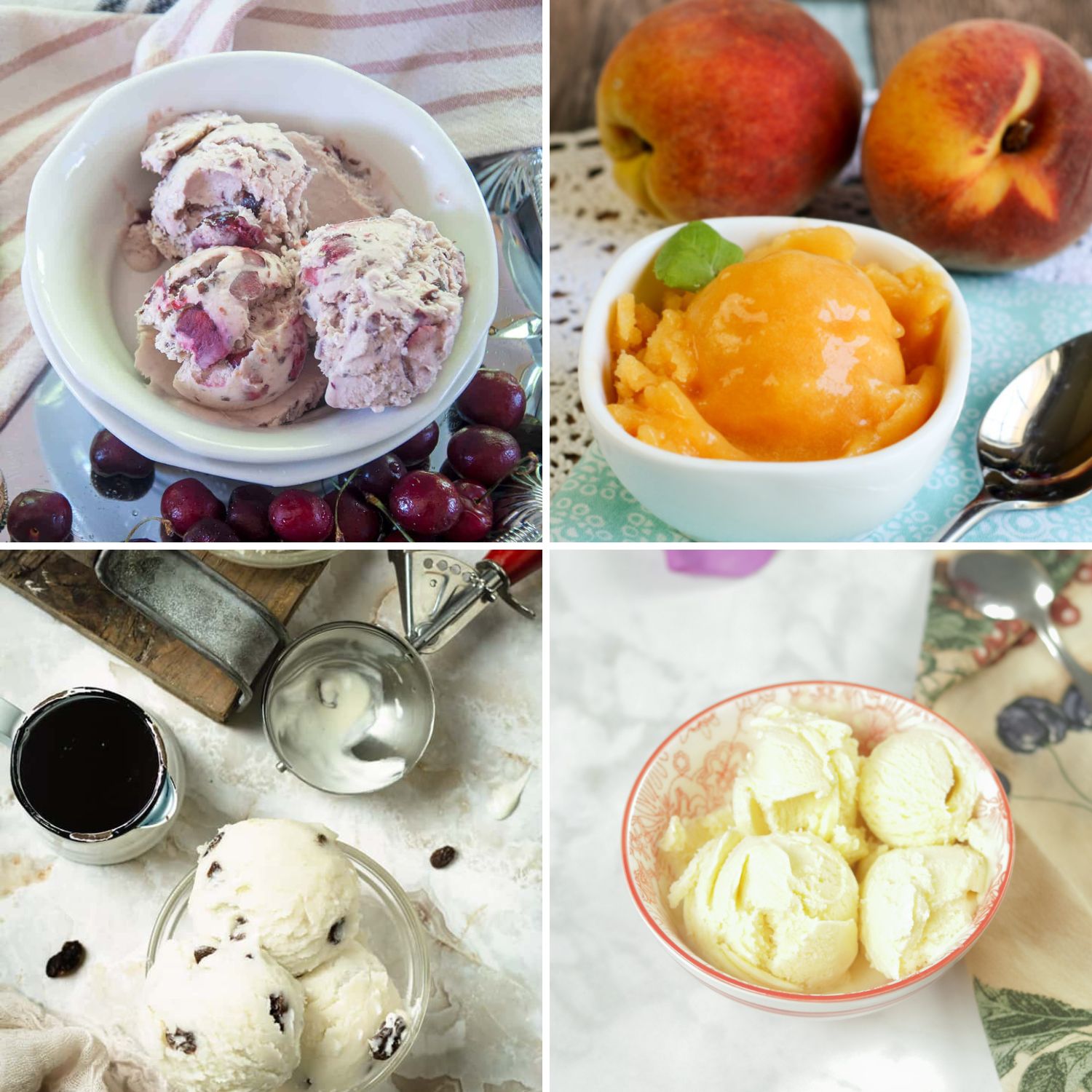 If you are looking for delicious Homemade Ice Cream Recipes, you've come to the right place. This all inclusing list includes traditional and inventive ice cream flavors, as well as Sorbet Recipes and Vegan Ice Cream Recipes.
Popsicle Recipes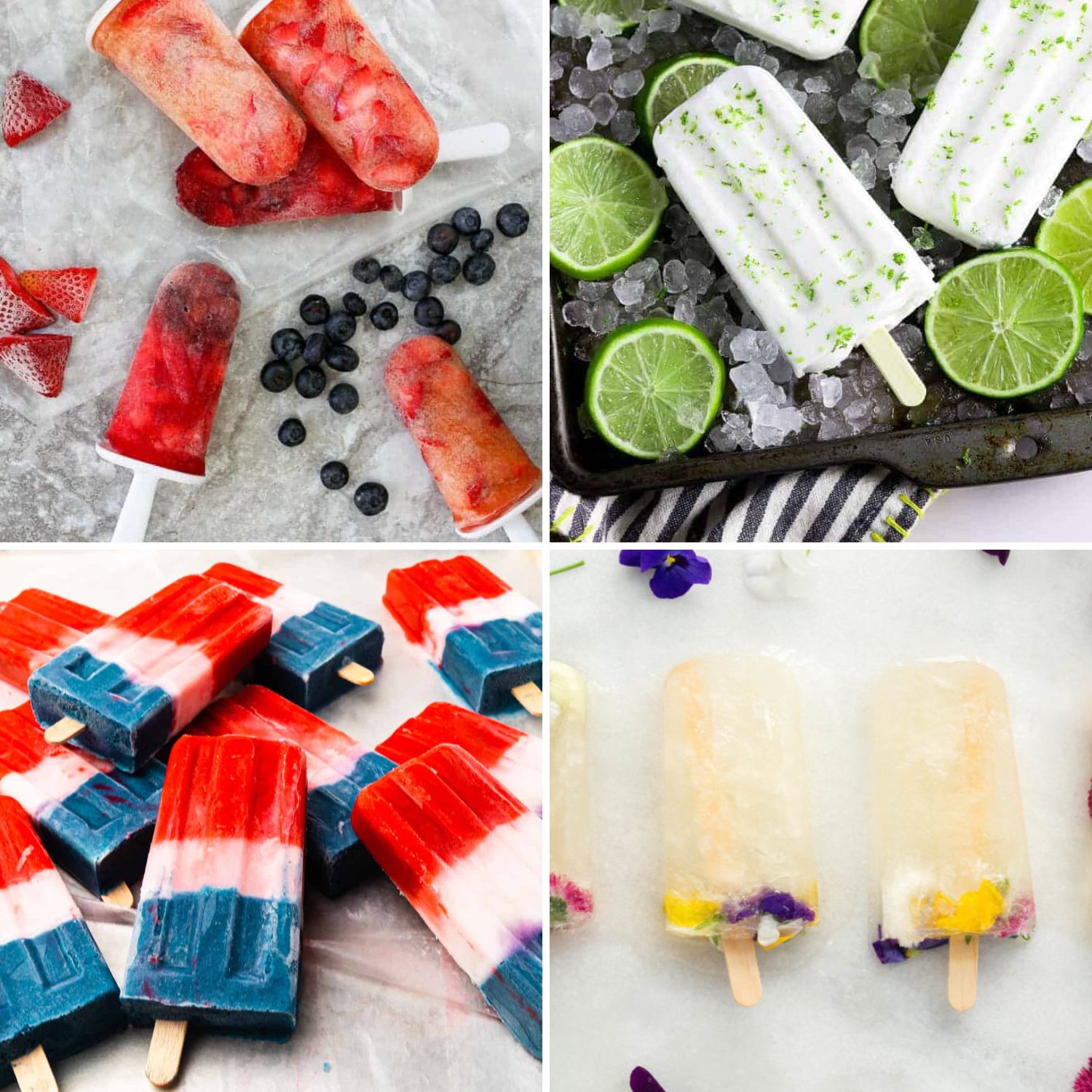 Popsicles are inherently no churn, therefore they had to be included in this list of No-Churn Ice Cream Recipes. Some of them are just like ice cream but in popsicle form, while others are juice based or soda based.
Either way, this is another variety of delicious frozen dessert recipes to enjoy when it's hot outside!
There are even a few infused with wine or champagne, for the adults!
There are so many varieties here, you will never be bored and get perfect ice cream every time by following any of these delicious recipes.
With all of these different flavors, there is no reason not to start making your own ice cream. You don't have to allign your ice cream cravings with the time table of the ice cream truck. Simply make your own and put in the freezer so you can enjoy it whenever the mood strikes you.
Suggested Tools
Ice Cream Recipes and Popsicle Recipes
A delicious collection of the Best Ice Cream Recipes (and Popsicle Recipes) that do no not require an ice cream machine. Includes options for Vegan Ice Cream Recipes.