Last Updated on May 2, 2020 by Chef Mireille
Watermelon Sangria Popsicles
These popsicles are easy and delicious when you need a refreshing break. Also included is a kid friendly non alcoholic variation.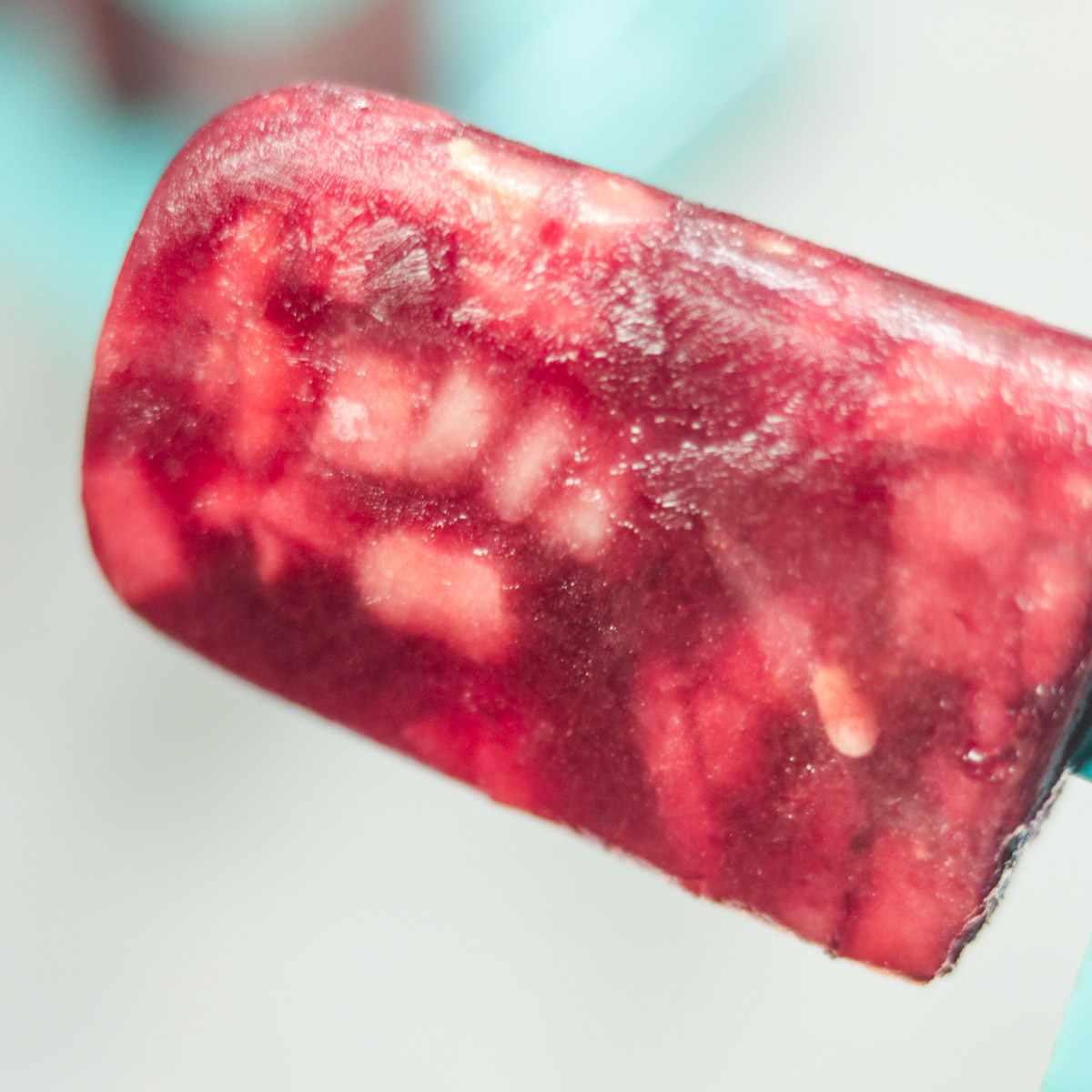 At home 24/7 with your kids, significant other or by yourself, these are challenging times for all.
Many people seem to be taking more cocktail breaks at home and drinking to relax the nerves with demanding kids constantly needing something or just personality conflicts as we are all on edge!
One way is to enjoy these refreshing popsicles. Make a non alcoholic kid version at the same time, so that you can each be enjoying a popsicle. No one will know yours has a little extra kick. I certainly won't tell!
Once you have these popsicle molds, Watermelon Sangria Popsicles are easy shmeezy to put together. Just make sure you have enough room in your freezer to put the stand. My freezer is usually packed so this can sometimes be a challenge, which is why I have so few popsicle recipes posted.
Variations
These Watermelon Sangria Popsicles can easily be adapted to what you have on hand!
Use regular orange juice if you don't have any blood oranges.
Make a kid friendly version and replace the wine with lemon-lime soda like Sprite or 7-up and omit the simple syrup!
Use other melon if you don't have watermelon. Cantaloupe, Honeydew or Canary Melon are all great substitutes.
Berries can also be substituted for the melon.
Although many of us are still spending most of our days indoors, if you have backyards or go for daily walks, the days are now getting warmer.
Frozen treats is what we all crave when the warm weather comes. Here are some refreshing ice cream and other coolers for you to enjoy!
Ice Cream Recipes
How to make Watermelon Sangria Popsicles?
How to unmold popsicles?
Remove one popsicle from the tray.
Place the popsicle in a bowl of warm water for about 10 seconds.
Slowly hold the handle of the popsicle and slide out of the holder.
So refreshing with those little chunks of fresh watermelon pieces!
Watermelon Sangria Popsicles
Watermelon Sangria Popsicles are quick and easy to make. Includes a non alcoholic Kid Friendly variation
Ingredients
¾

cup

blood orange juice

½

cup

red wine

1/4

cup

simple syrup

1 ½

cups

chopped watermelon
Instructions
In a small bowl, whisk together the orange juice and wine.

Add simple syrup and mix well.

Place about ¼ cup watermelon in each of 6 popsicle cavities.

Fill the popsicle cavities almost all the way to the top with the wine-juice mix.

Cover the popsicles securely and place in freezer overnight.

To unmold, place popsicle in warm water for about 10 seconds.

The popsicle will slide out of the holder.
Notes
For a kid version, replace the wine with lemon-lime soda like Sprite or 7-up and omit the simple syrup.
To make the simple syrup, combine equal amounts of sugar and water and boil for about 5 minutes, until you have a syrup consistency.
Did you try this recipe? Leave a comment below.
Please follow me on Instagram @chefmireille or tag me #chefmireille with your pics! I'd love to share them!
DO YOU YUM? SAVE IT BELOW!
Yum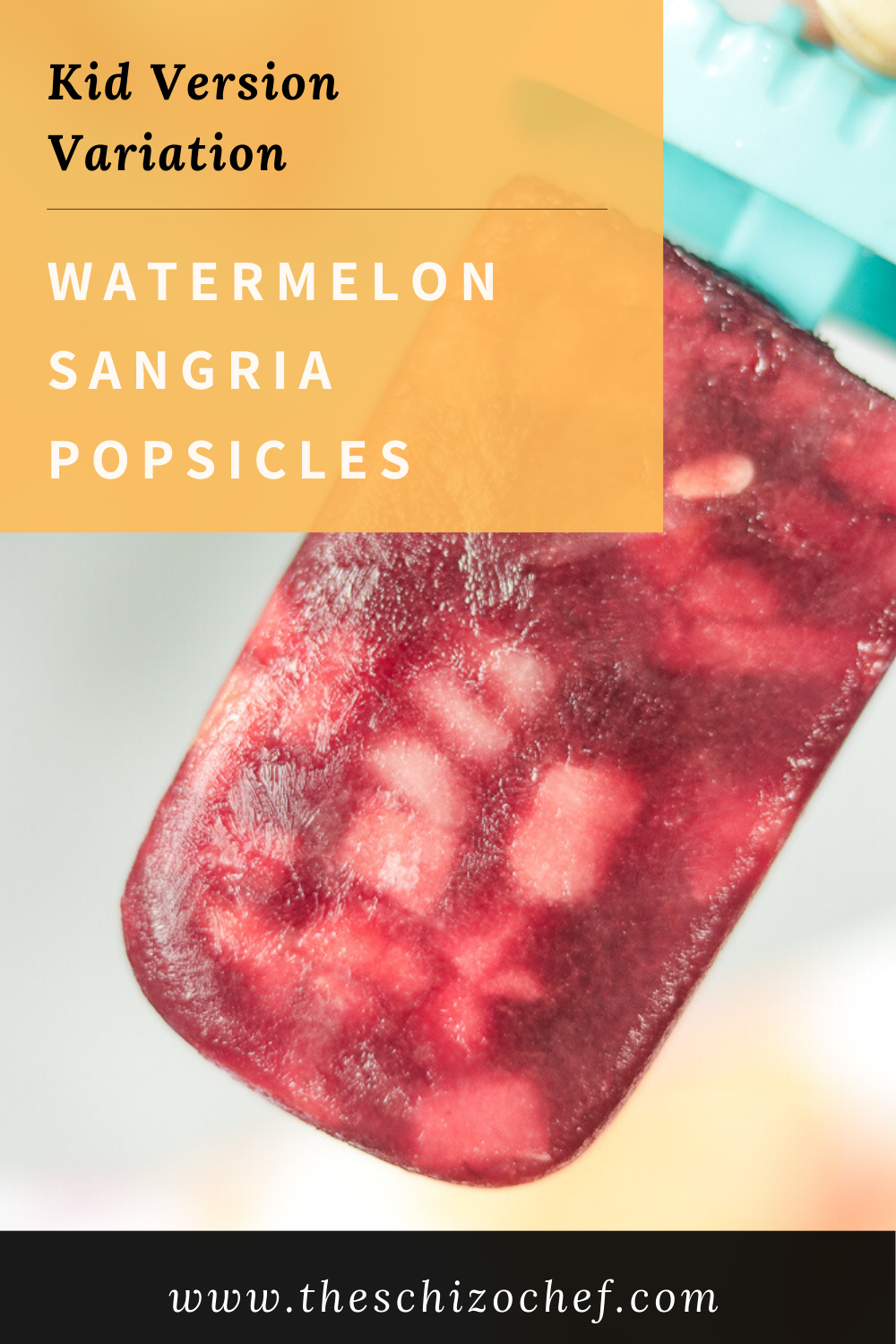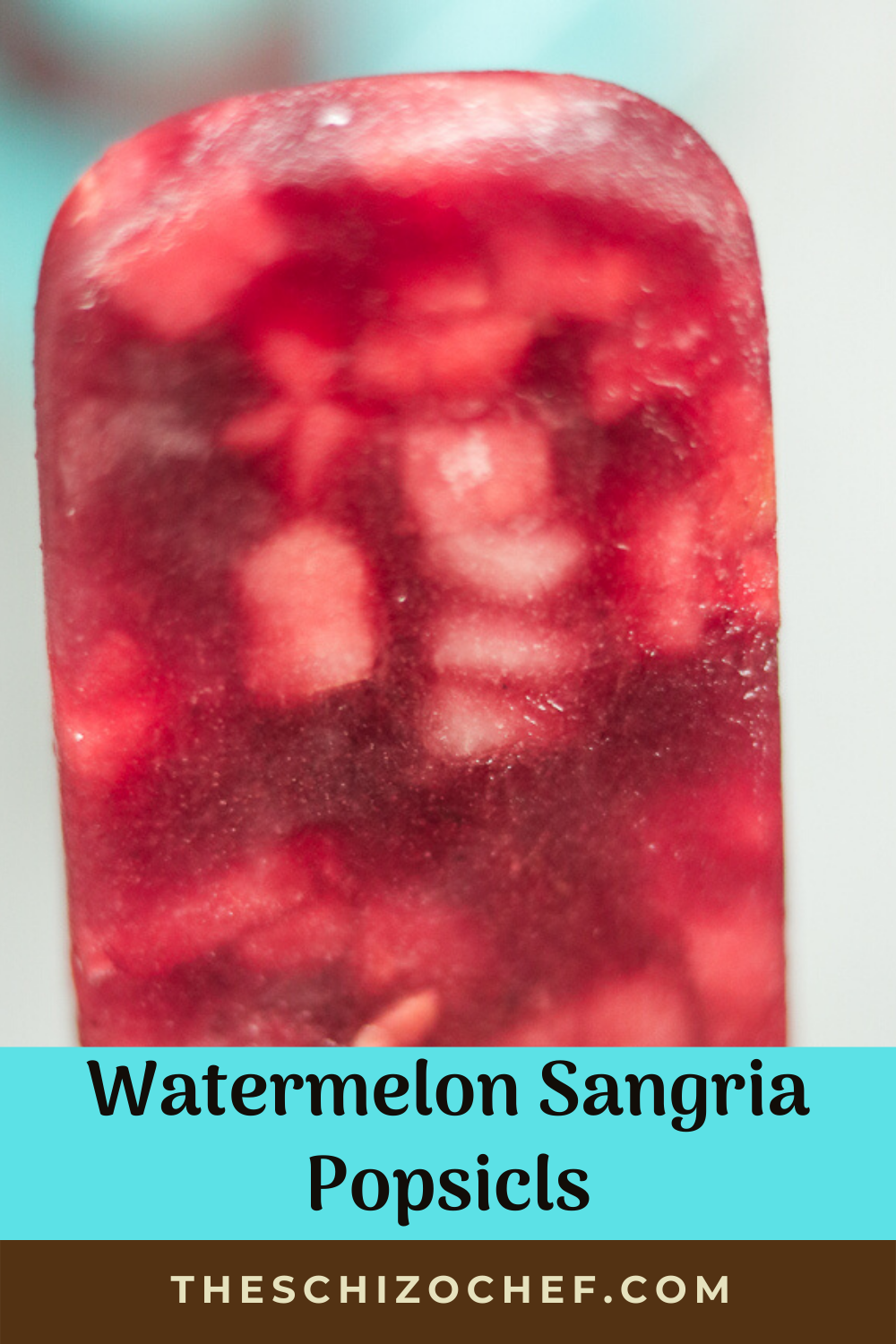 Don't forget to visit the RECIPE INDEX with over 1000 recipes from around the world including lots of Vegetarian Recipes and Gluten Free Recipes!
This post may include affiliate links.