Last Updated on May 14, 2021 by Chef Mireille
What to do with leftover watermelon
How to store watermelon and a variety of 15 Watermelon Recipes using the rind, pith and flesh. Try this collection of both sweet and savory Watermelon Recipes to utilize all of your watermelon, practicing no waste!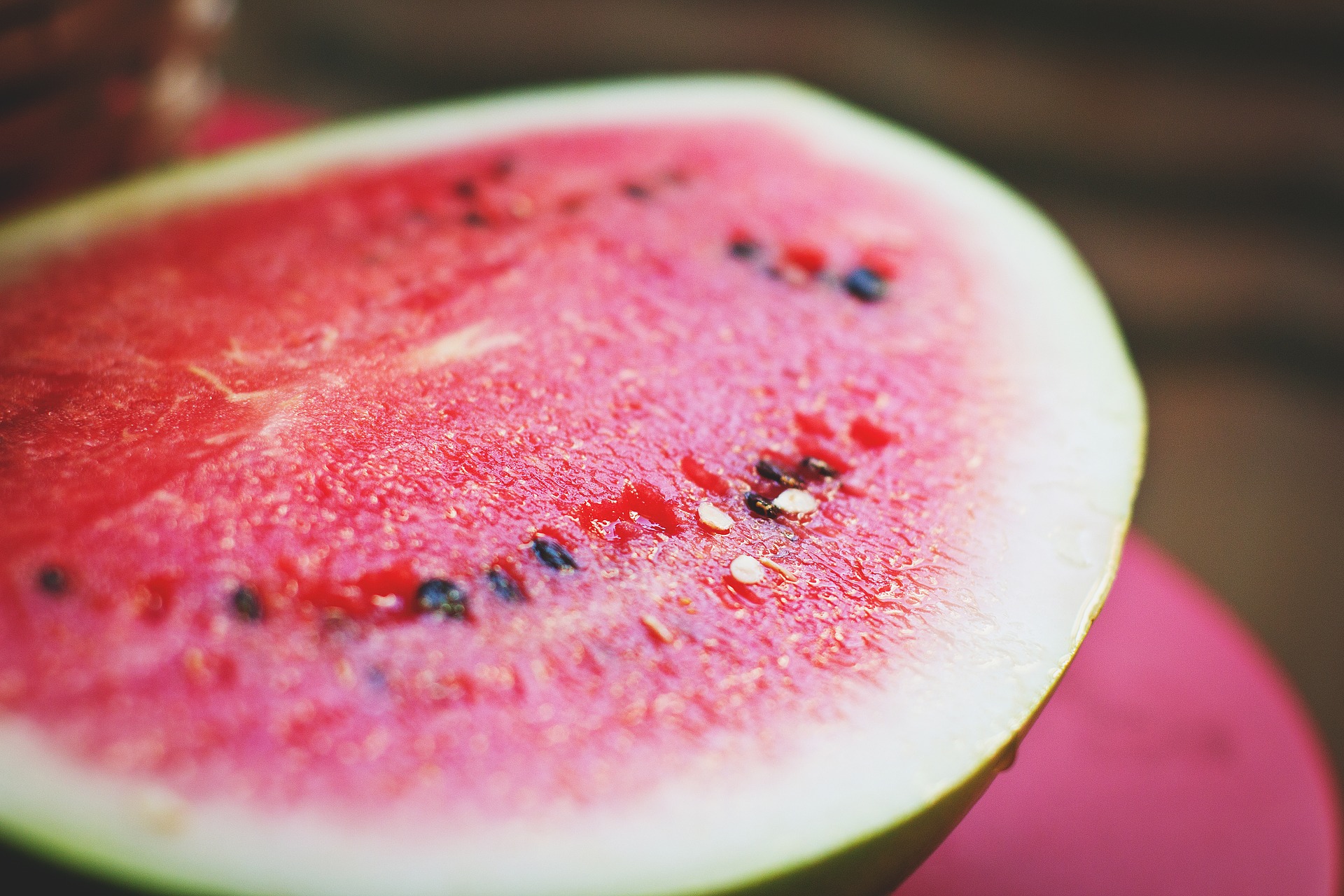 This post may include affiliate links.
For a long time, I used to think watermelon was only good for eating as is. A favorite summertime treat from childhood were slices of refreshing, juicy watermelon. I then discovered Watermelon Juice and that is so refreshing on hot summer days.
However, in recent years, I have discovered watermelon is such a versatile ingredient and can be used in so many ways. It can be utilized into both savory and sweet recipes.
Not only the flesh, but both the rind and the skin can be used in a variety of sweet and savory recipes.
I recently came home with 1/2 a watermelon and wanted to see how many different recipes I could make with it.
But before we even get to utilizing the watermelon, it is important to know How to Pick the Perfect Watermelon Every Time.
What can you make with 1/2 a watermelon?
I started off with this quick and easy Watermelon Salsa, delicious to go with some tortillas chips or as a condiment on some Fish Tacos.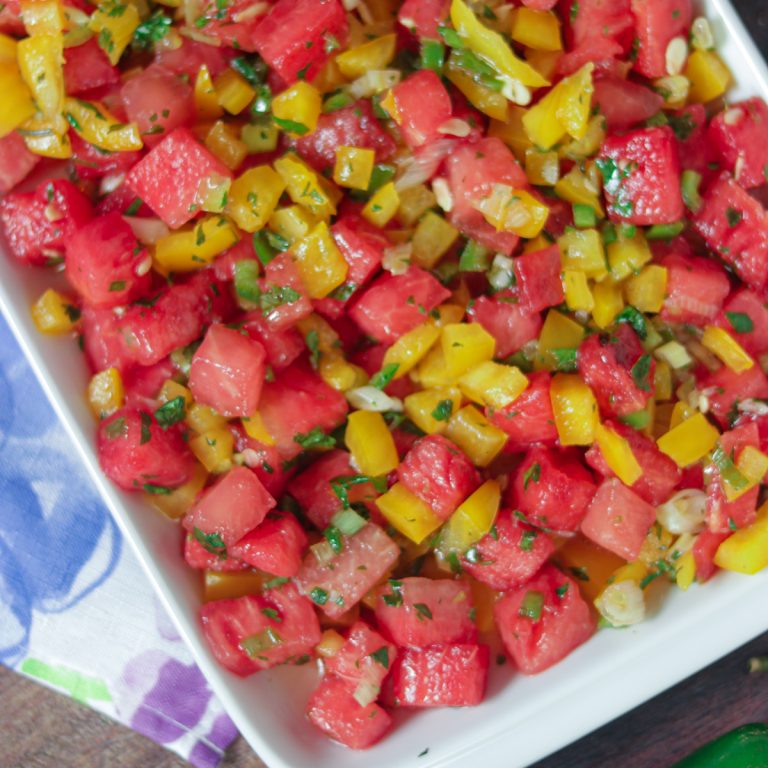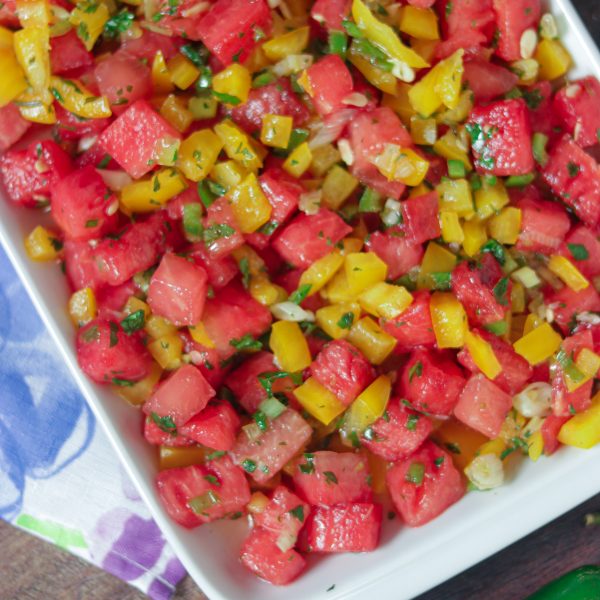 Rajasthani Watermelon Curry was made with 1/2 of my 1/2 a watermelon. This savory curry goes well with any of your favorite Indian flatbreads like Aloo Kulcha.
A little bit was used to make these refreshing and delicious Watermelon Sangria Popsicles.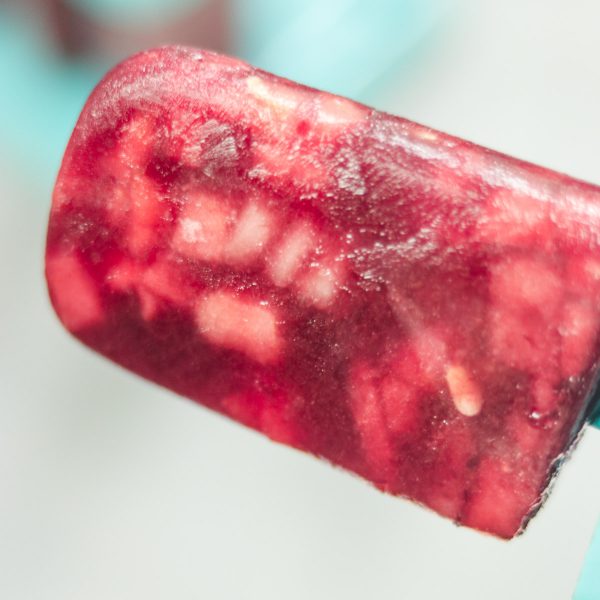 ….and I still had some leftover to munch on as is!
Storing Leftover Watermelon
Once you cut open a watermelon, it does not last very long, even when left on the skin.
If you cut it up into pieces and remove skin and rind, it will deteriorate even faster. Water comes out of the fruit and as the chunks of fruit sit in this excess liquid, the fruit will start to turn rancid.
If you do have some cut up and stored in the fridge, you should drain out the excess liquid every morning and it should last up to 3 days.
More than than, it will end up in the garbage and none of us want to waste food right!
Therefore, when you purchase watermelon, I suggest immediately trying a few of these recipes and save just enough for snacking.
BONUS RECIPE : You can use the methodology in this Pineapple Strawberry Agua Fresca and make Watermelon Agua Fresca.
Check out all the recipes you can make with Watermelon!
15 Watermelon Recipes
A collection of 15 both sweet and savory recipes utilizing watermelon.
Need more culinary inspiration? Check out the Recipe Index with over 1500 Recipes from Around the World with lots of Vegetarian 🥕🍆🍅and Gluten Free Recipes!
This post may include affiliate links.