Yuca Cake Hondurena
Gluten Free Honduran Cassava Cake – a perfect addition to the holiday table!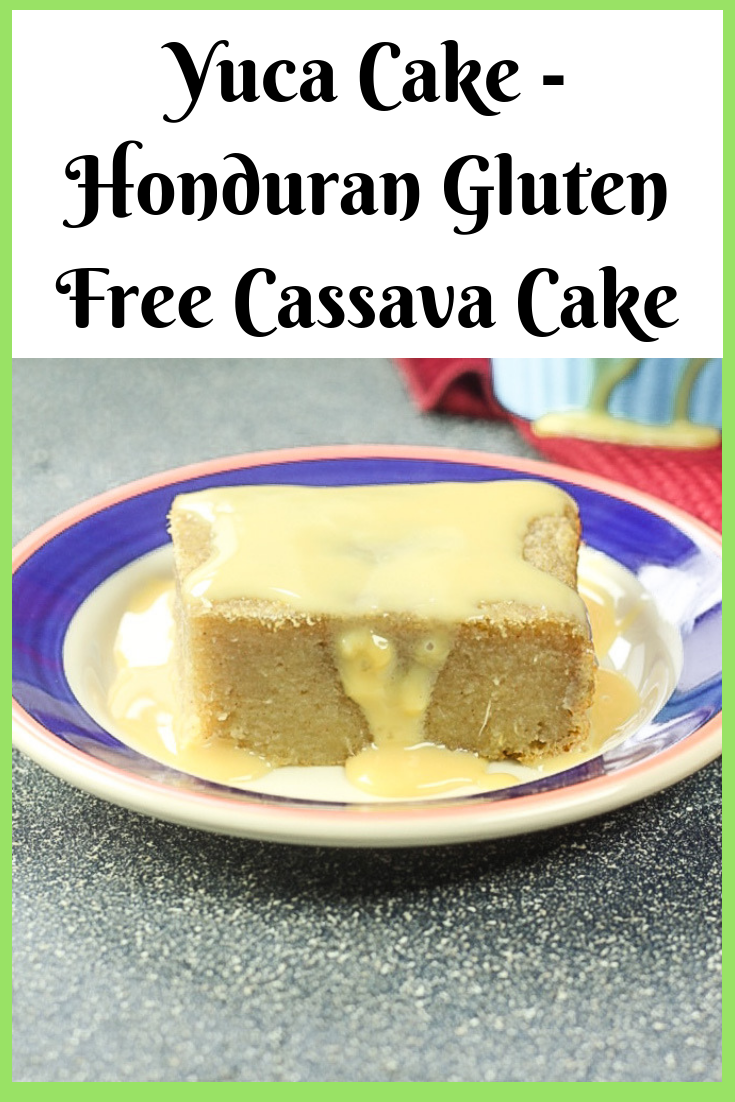 DISCLAIMER: As an Amazon Associate affiliate, I earn from qualifying purchases, at no extra cost to you. Other Affiliate links may also be included.
If you're gluten free, cassava should be your best friend. Known as yuca in the Spanish speaking Caribbean and Latin America, manioc in Brazil and cassava to the rest of the world, this vegetable has gelatinous qualities that make it the perfect vegetable/grain to use in baked goods.
How to use Cassava in a Gluten Free Diet
Boil or roast vegetable and consume as is.
Grate and pound into a paste (or purchase frozen grated cassava). In this form, it can be used in baked goods or form the base for fritters and other savory snacks.
Tapioca is made from cassava. Use tapioca pearls to make delicious puddings.
Tapioca starch or cassava flour can also be used in baked goods.
Tapioca starch can also be used as a thickening agent for soups and sauces, instead of flour.
Here is a variety of both sweet and savory recipes that utilize this versatile tuber and its by products.
Gluten Free Cassava Recipes
This is very similar to a cake we often eat for breakfast in the Caribbean called Cassava Pone (as in the Suriname style above). However, the luxurious sweetened condensed milk that it is served with in Honduras adds some luxury and decadence to it, making it a perfect holiday dessert!
Also the addition of coffee for this coffee aficionado definitely appealed to my coffee loving palate.
Nowadays, in any holiday party or potluck party, there is more than likely going to be at least one person who is gluten free. Keep this delicious dessert on hand for them!
Sign up for our updates!
Subscribe to get our latest content by email and get your FREE Pantry Cheat Sheet - Learn the basics to cook any International cuisine!