Last Updated on January 29, 2022 by Chef Mireille
This post may include affiliate links.
If you have ever had Mexican champurrado, you are going to love this Champurrado Custard Atole. In this delicious treat, Atole (cornmeal drink) is transformed into a rich and luscious custard and then topped with a decadent chocolate sauce.
This recipe is a bit of a departure from most of my recipes which depicts traditional recipes from around the world. Today's recipe is all about celebrating Afrofuturism.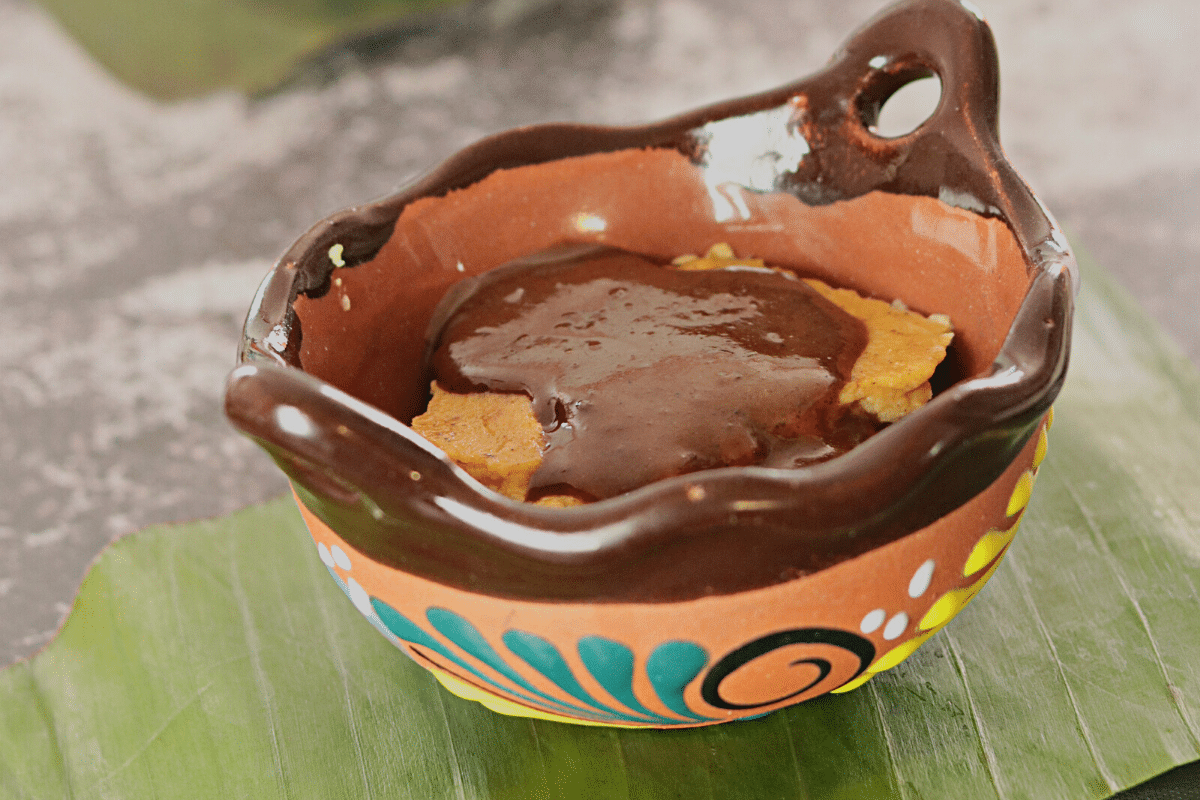 What is Afrofuturism?
I'm proud to collaborate with more than 30 Black recipe developers as we celebrate Black History Month 2022. This Virtual Potluck explores Black food through the lens of Afrofuturism. Our collaboration of recipes explores the intersection of the Black diaspora via culture, future, geopolitics, imagination, liberation, culture, and technology. Cook and share the inspiring recipes by checking out the list of participants below. Follow each participant and continue the discussion with us on social media using the hashtag #BHMVP2022!
Did you know that more enslaved people went to Mexico than came to the United States? Therefore, it is no surprise to find some commonality with the cuisines of Mexico that you can trace back to Africa. Chocolate (Cacao), Cornmeal and Coffee are ingredients that can be traced back to both the natives of South America as they were enjoying chocolate since pre hispanic encounters as well as the African influence.
Champurrado is a delicious fusion of these cultures. So let's see how I transformed this classic Mexican drink into a rich and luscious representation of Mexican cuisine and African diaspora influence.
First of all, do you know what champurrado is and what is atole?
Are Champurrado and Atole the same?
Champurrado is a hot chocolate drink made also with masa harina as a thickening agent. Masa harina is lime and charcoal treated cornmeal found in many mainstream markets depending where you live and definitely available at any Mexican store.
Champurrado is traditionally served with churros (Mexican doughnuts) for breakfast.
Champurrado is a very common hot beverage you can find sold streetside in Mexico city and even here in my home town of NYC, there are street vendors that sell champurrado and tamales.
Basic atole is simply a cornmeal drink, similar to Haitian Akasan (although akasan is thicker), again showing these connections across the diaspora. However, when it is made with chocolate, it also goes by the name atole de chocolate as champurrado is basically an atole recipe with chocolate. The basic version is often called atol de elote.
Now are you ready to try this modern inspired recipe of adapted Atole de Chocolate?
Ingredients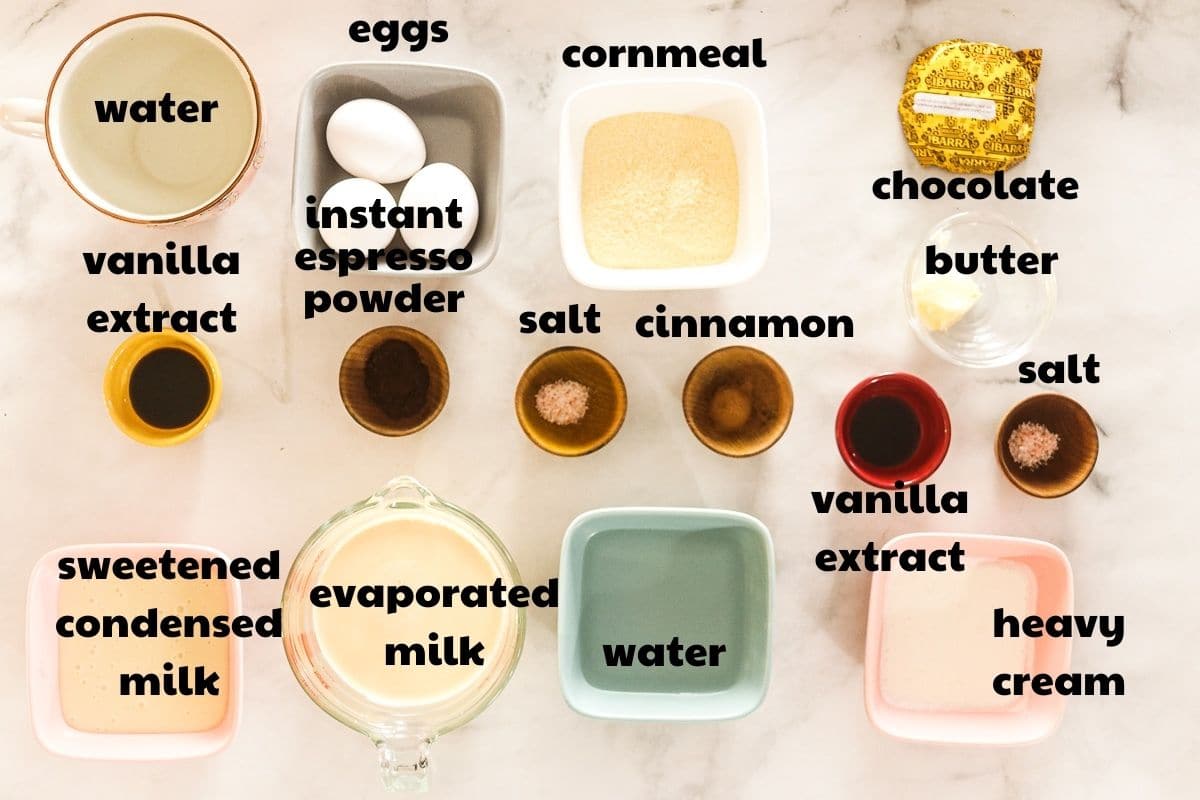 evaporated milk
vanilla extract
½ cup cornmeal – although traditional champurrado would be made with masa harina, this version is made with standard yellow cornmeal
salt
ground cinnamon
sweetened condensed milk
eggs
heavy cream
instant espresso powder
vanilla extract
Mexican chocolate tablet – Nestle Abuelita or Ibarra are the best brands
butter
Have you tried instacart yet? It's how I get all of my fresh grocery items delivered within 2 hours!
How to make Champurrado Custard
In a bowl, combine the cornmeal (corn flour), salt, cinnamon and remaining water until you have a smooth paste.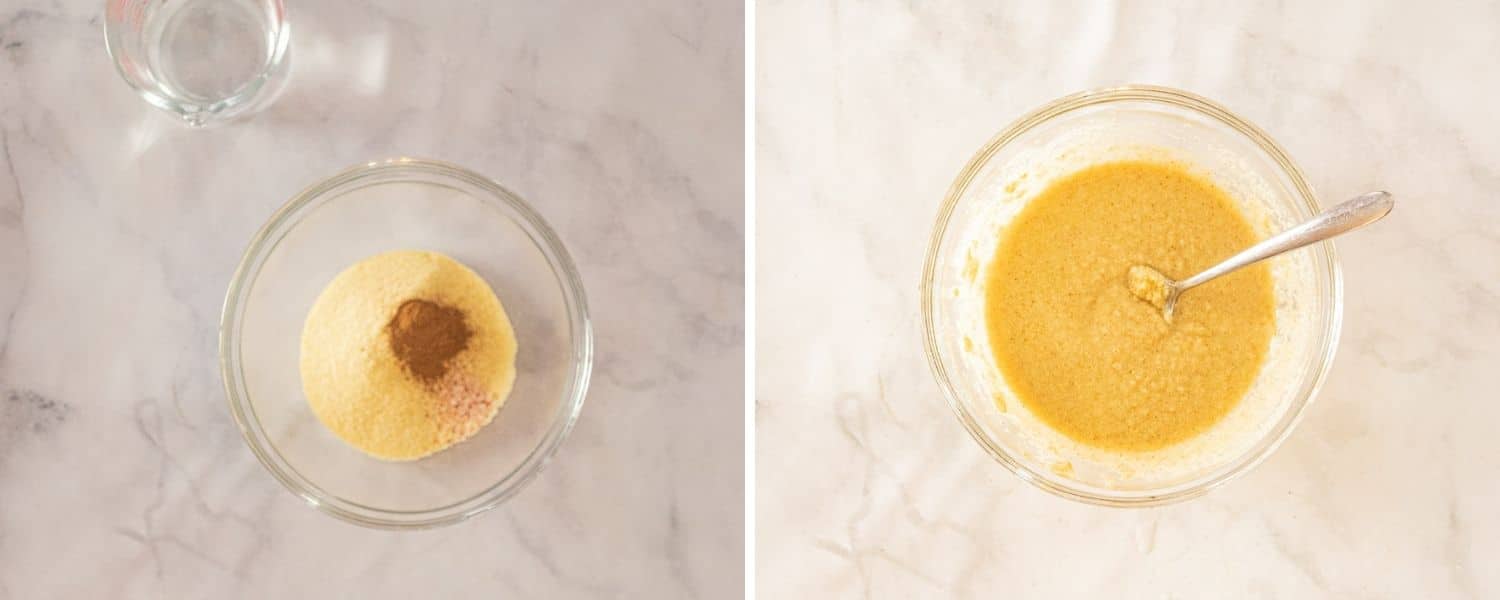 In a large bowl, beat eggs until very light and airy, about 10 minutes.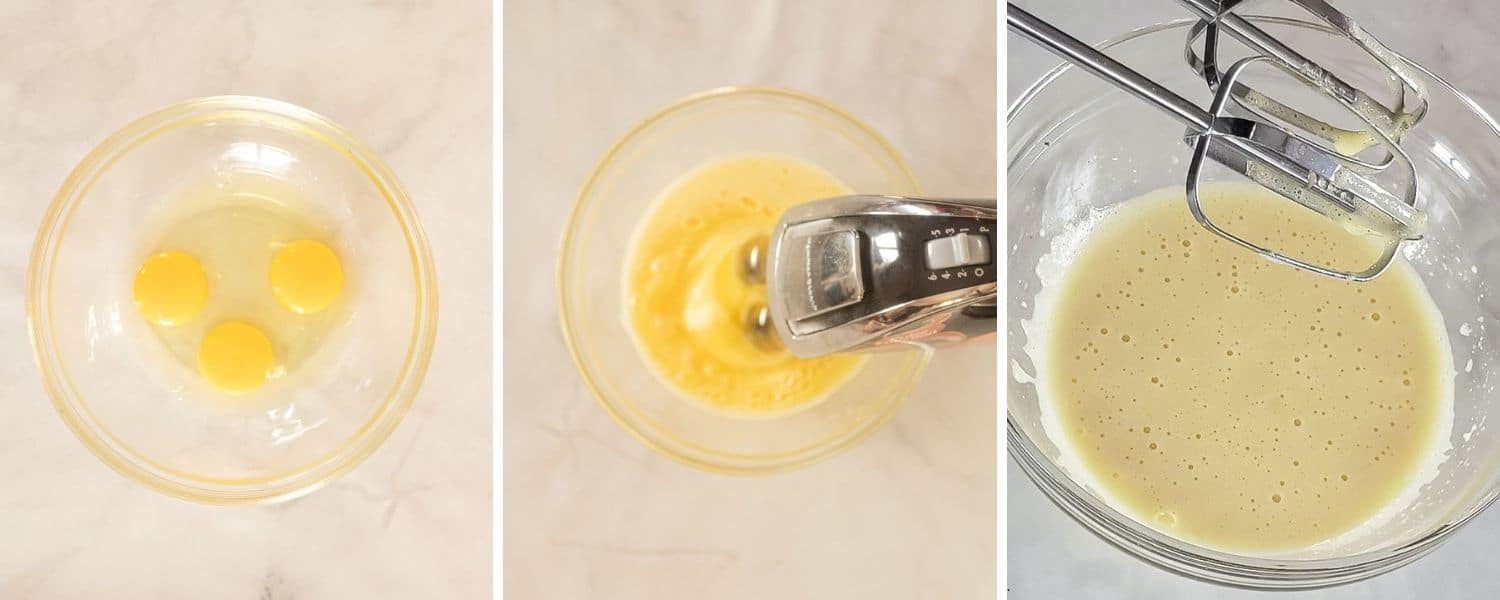 In a large pot, boil, water, milk and vanilla.
Add cornmeal to the pot and simmer until it has thickened.
Add the eggs to the thick custard a little at a time, constantly whisking to avoid scrambling the eggs.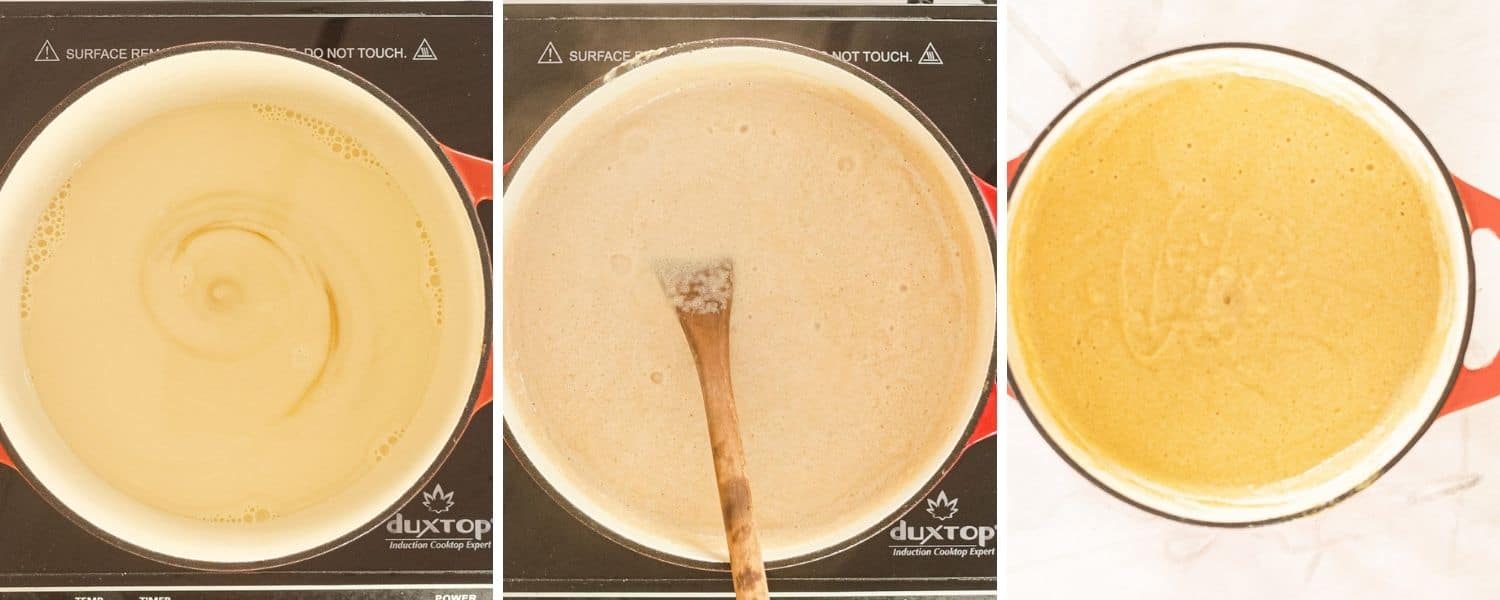 Transfer to a baking dish.
Bake in a water bath.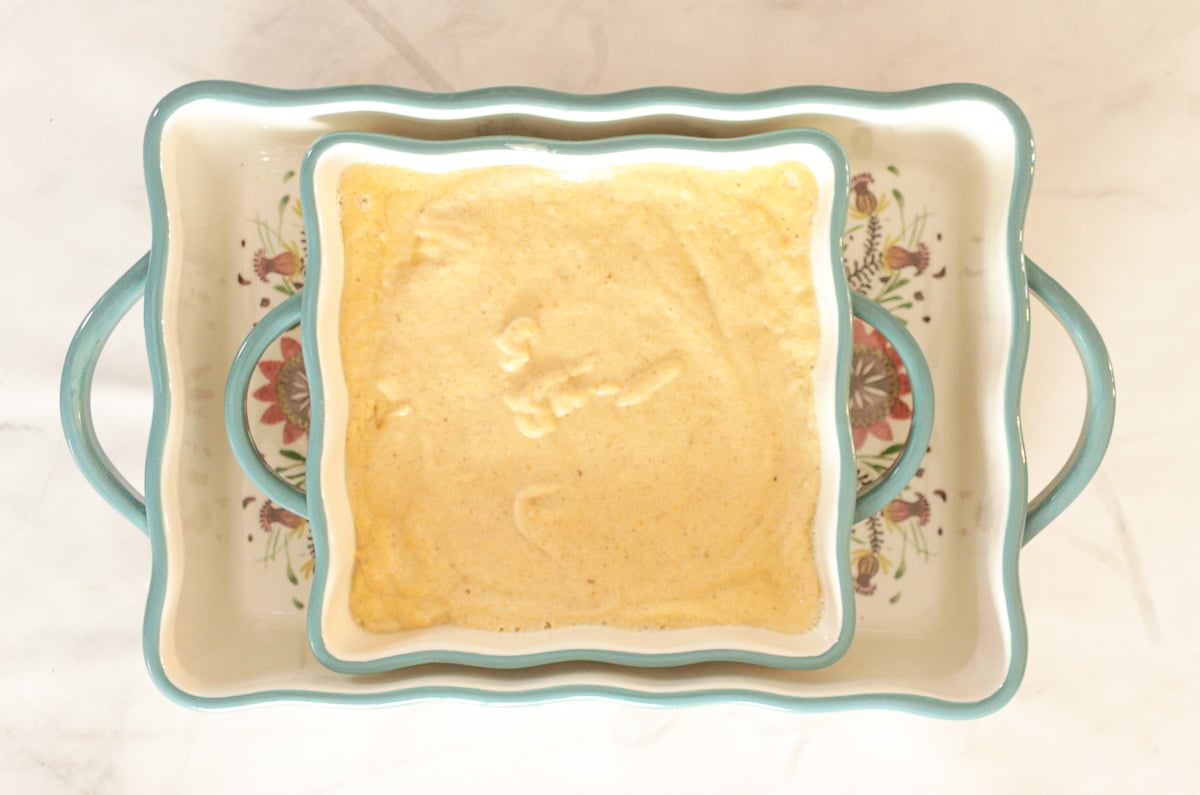 Meanwhile, make the chocolate sauce.
Leave to chill overnight in the refrigerator.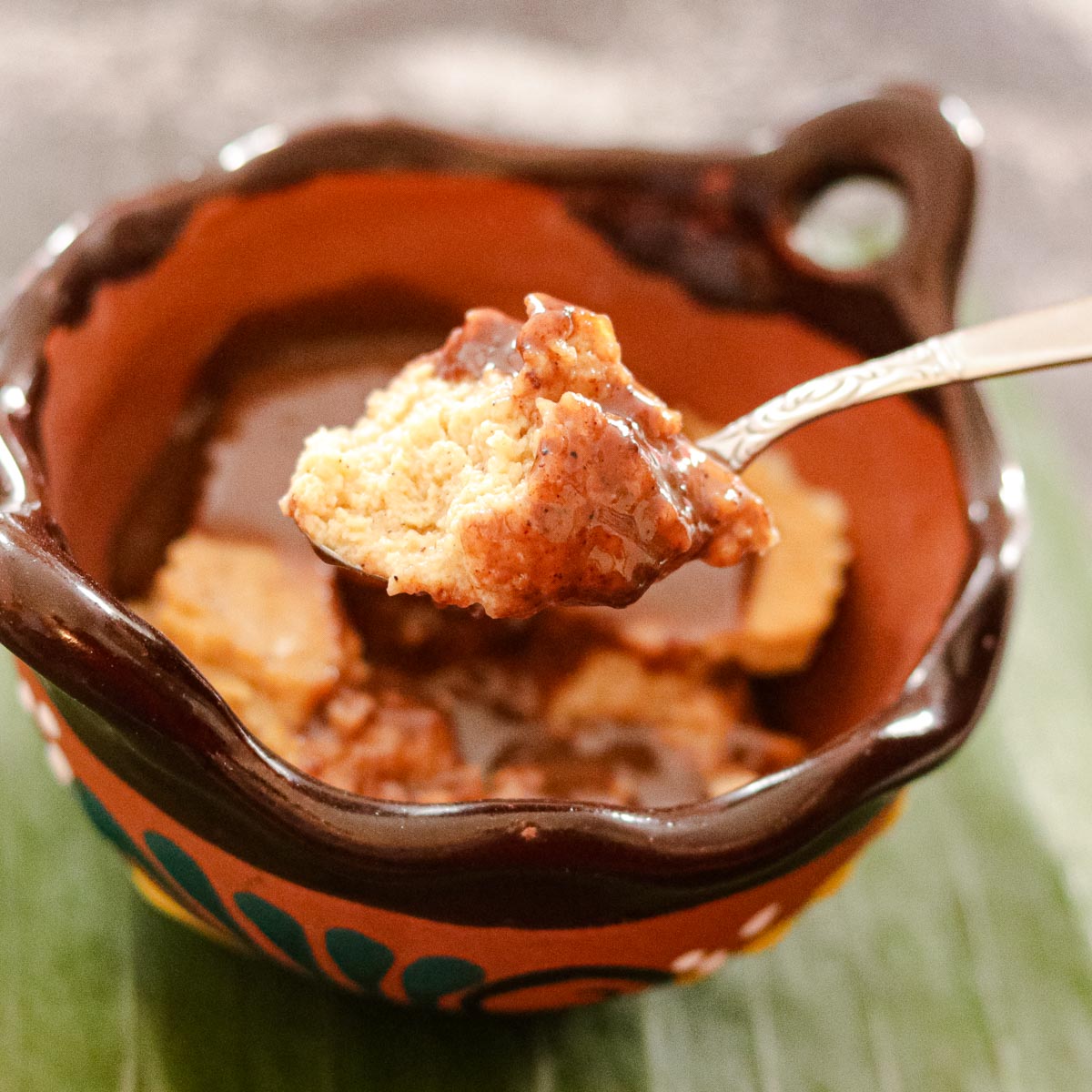 How to serve Deconstructed Mexican Chocolate Atole Dessert
Although it can be served, warm or chilled, it is best when served at room temperature or a little warm.
Put some in a bowl. If it is still chilled, you may be able to use a knife to cut it into slices. Otherwise, use a spoon.
Top with the chocolate sauce.
If you like, you can garnish with fresh fruit like berries.
Mexican Inspired Deconstructed Champurrado Custard
Ingredients
Custard Ingredients
2

cups

water

12

oz.

can evaporated milk

2

teaspoons

vanilla extract

½

cup

cornmeal

¼

teaspoon

salt

½

teaspoon

ground cinnamon

½

cup

water

2/3

cup

sweetened condensed milk

3

eggs
Chocolate Sauce Ingredients
2/3

cup

heavy cream

½

teaspoon

instant espresso powder

1

teaspoon

vanilla extract

1

Mexican chocolate tablet

chopped

1

tablespoon

butter

¼

teaspoon

salt

1/4

cup

sweetened condensed milk
Instructions
In a medium saucepan, combine water, milk and vanilla.

Bring to a boil.

Meanwhile, combine the masa harina, salt and cinnamon in a medium bowl.

Add the remaining ½ cup of water to the mixture, a little at a time, until you have a smooth paste.

Reduce heat to low and add sweetened condensed milk to the pot and stir to combine.

On low heat, slowly add the thick cornmeal paste with a whisk, while stirring constantly to avoid any lumps.

Continue cooking at a low simmer for about 10 minutes.

Using an electric mixer, beat the eggs until light and fluffy – about 10 minutes.

Add the eggs to the conrmeal a little at a time, mixing well after each addition.

Place the mixture in a square baking dish or in individual ramekins.

Now you must prepare the water bath.

Place the pan in a larger baking dish and add boiling water in the larger dish to reach halfway up the sides of the square baking dish.

Bake for 1 – 1 1/2 hour, until the custard is set.

Chill overnight in the refrigerator.

To make the chocolate sauce, heat the cream with the espresso powder and the vanilla.

Turn off the heat and add the chocolate. Stir to combine and leave it to rest for 5 minutes.

Add the butter and salt and mix well until smooth.
Nutrition
Calories:
282
kcal
|
Carbohydrates:
28
g
|
Protein:
8
g
|
Fat:
15
g
|
Saturated Fat:
9
g
|
Polyunsaturated Fat:
1
g
|
Monounsaturated Fat:
5
g
|
Trans Fat:
1
g
|
Cholesterol:
104
mg
|
Sodium:
251
mg
|
Potassium:
297
mg
|
Fiber:
1
g
|
Sugar:
21
g
|
Vitamin A:
551
IU
|
Vitamin C:
2
mg
|
Calcium:
211
mg
|
Iron:
1
mg
Did you try this recipe? Leave a comment below.
Please follow me on Instagram @chefmireille or tag me #chefmireille with your pics! I'd love to share them!
Afrofuturism Recipes
Don't forget to visit the RECIPE INDEX with over 1000 recipes from around the world including lots of Vegetarian Recipes and Gluten Free Recipes!