Last Updated on July 9, 2022 by Chef Mireille
This post may include affiliate links.
These 3 Easy Methods to Decorate Sugar Cookies for Valentine's Day are so simple anybody can do them. There are no fancy pastry techniques here. There are even methods here that include how to decorate sugar cookies without icing so if royal icing just isn't your thing – I've got you covered.
Once you see how easy it is to decorate cookies, you can apply these techniques for decorated cookies for different holidays like St. Patrick's Day, Easter, Independence Day, Halloween, Thanksgiving Day, Christmas and more…
All you need to do is get a variety of cookie cutters or cookie stamps to accommodate all of these holidays. Use whatever shape of theme of cookie cutters you like.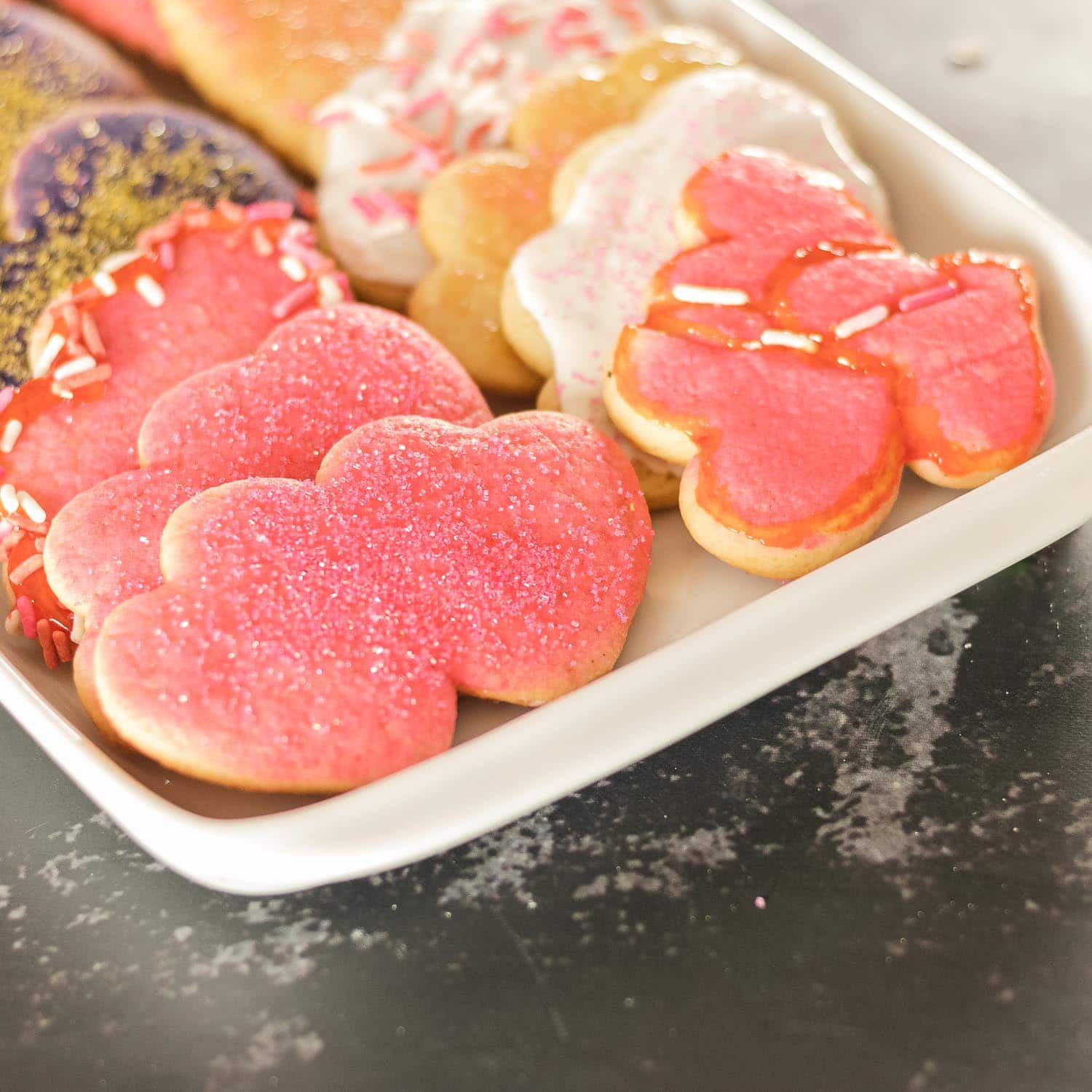 Of course, the first step is to bake your cookies, so get your Easy Sugar Cookie Recipe here for the best sugar cookie recipe ever.
These easy decorating ideas are meant for novices including how to decorate sugar cookies without royal icing. There are no piping bags here and no reason to buy a whole set of piping tips either. The supplies here make decorating cookies super easy!
Before we get into how to decorate sugar cookies, let's go over the supplies you are going to need and where to get them.
What do you need for Decorating Sugar Cookies?
Many of these supplies can be found at stores you probably shop at regularly (if you are in the US) like Home Goods, Target and Michaels as well as the locations of Burlington, TJ Maxx and Marshalls that have good kitchen and food sections.If not, you can of course find them at Amazon and your local bakery supply store like NY Cake (online ordering also available).
edible cooking spray – Comes in a variety of colors according to your theme.
sprinkles – You can often get multi canisters which will include usually about 6 varieties of sprinkles and sanding sugar. They cost about $3 at Home Goods, Marshalls, etc.
sanding sugar – Comes in a variety of colors according to your preference.
clear piping gel – You will be adding food coloring of your choice to this.
gel food coloring – Gel food coloring holds the color better and will last way longer than the liquid food coloring as a little goes a long way. This way you get a lot more bang for your buck.
decorating squeeze bottle – For the colored piping gel. No piping bags or pastry tips needed.
royal icing – There are many different recipes for making royal icing, often made with meringue powder. You will not need to worry about that. Skip the royal icing recipe and get ready made royal icing/ cookie icing in a squeeze bottle, available in a variety ore colors or you can get the royal icing mix where you just add water and voila – icing is ready!
Frequently Asked Questions
Do you decorate sugar cookies before or after they bake?
It depends. If you want to just decorate simply with some colored sugar or sprinkles, it can be done prior to baking.
However, for most decorating as described in this post, you must bake the cookies prior to decorating.
Is it better to use liquid or gel food coloring?
Gel food coloring packs a much more powerful punch. A little goes a long way, so you will get more bang for your buck than when using liquid food coloring.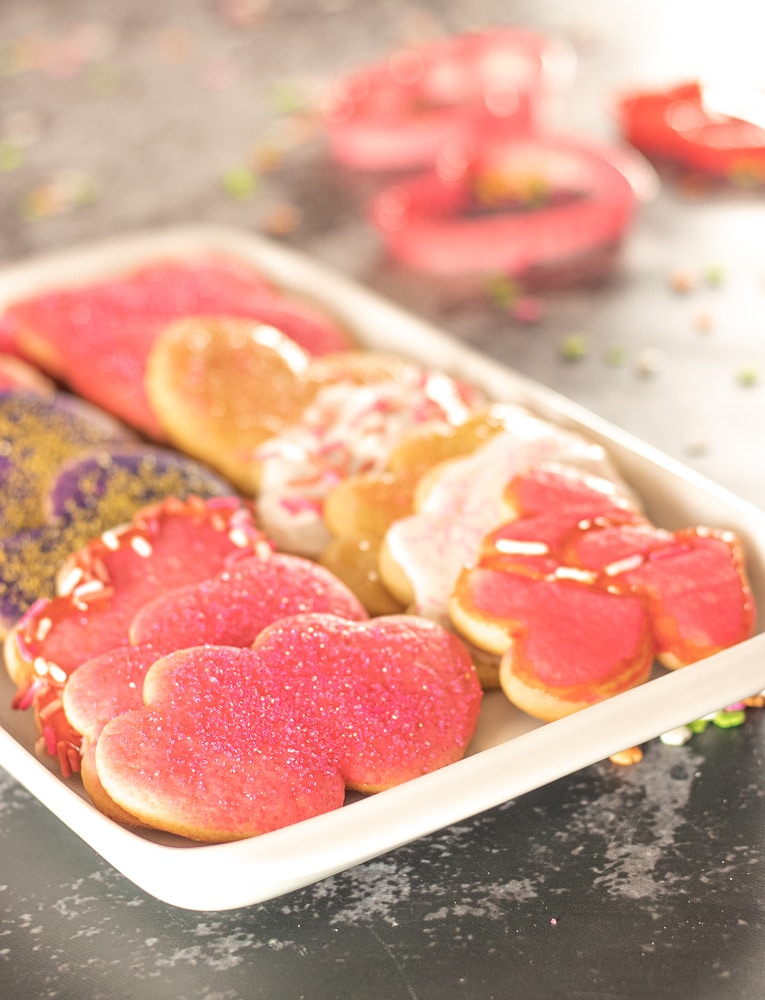 3 Easy Ways to Decorate Sugar Cookies
Decorating Cookies with Edible Spray Paint
Spray the cookie completely with the colored food mist.
Top with sanding sugar.
Let the cookies rest for about 5 minutes so that the food mist can dry.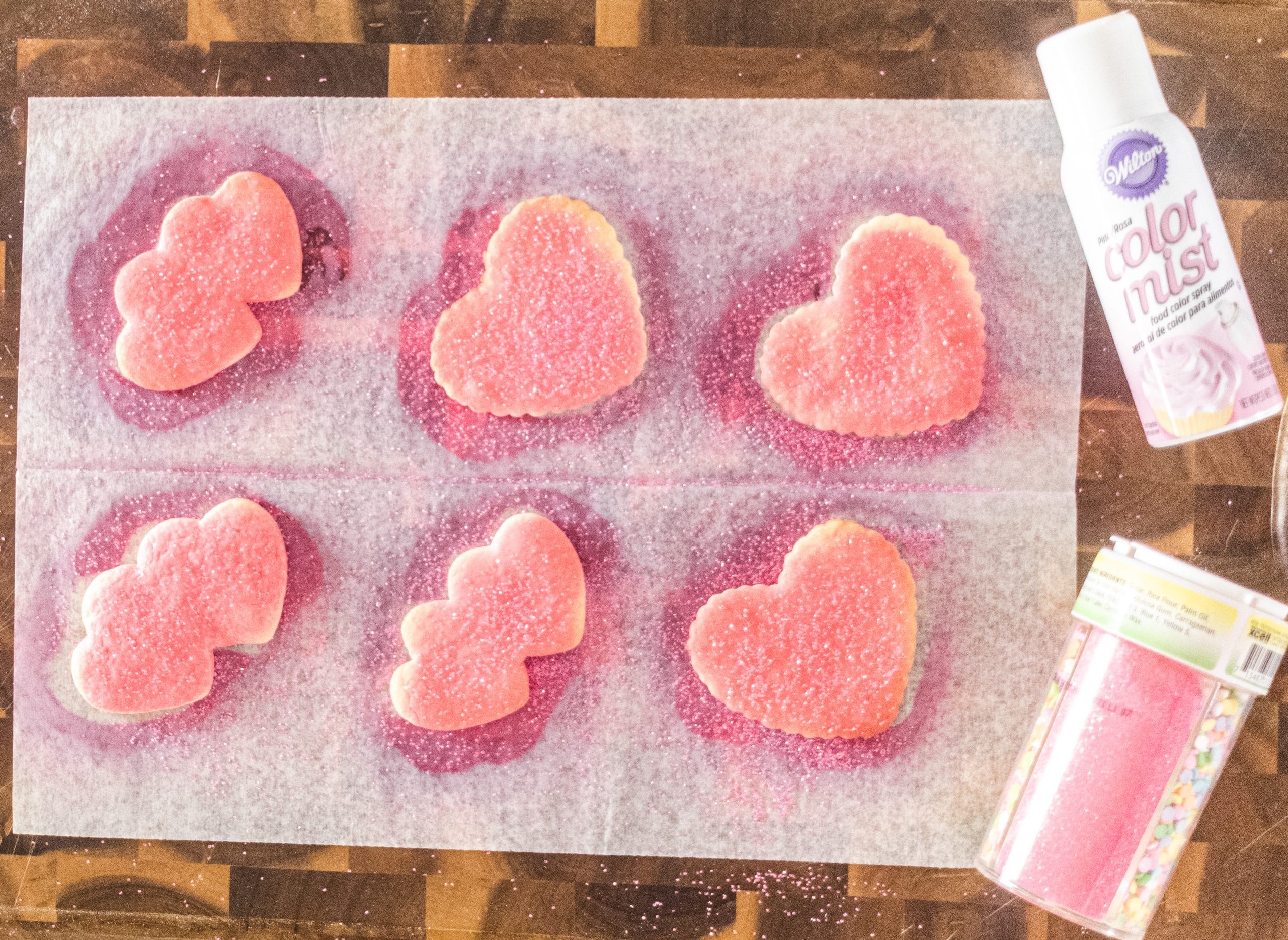 Decorating Sugar Cooking with Piping Gel and Sprinkles
For this cookie, I used the ready made cookie icing in a squeeze bottle. The spout has a tendency to clog, so I poured some out into a little bowl Then you can use a decorating spatula or the back of a spoon to spread the icing on the baked sugar cookies.
Pour some of the clear piping gel into the decorating squeeze bottle. Add a few drops of the gel food coloring and shake well.
Spread some of the royal icing on the entire cookie.
Go around the perimeter of the cookies with the piping gel.
Add some sprinkles over the piping gel.
Let the cookies rest for 5-10 minutes so that the royal icing can dry and harden.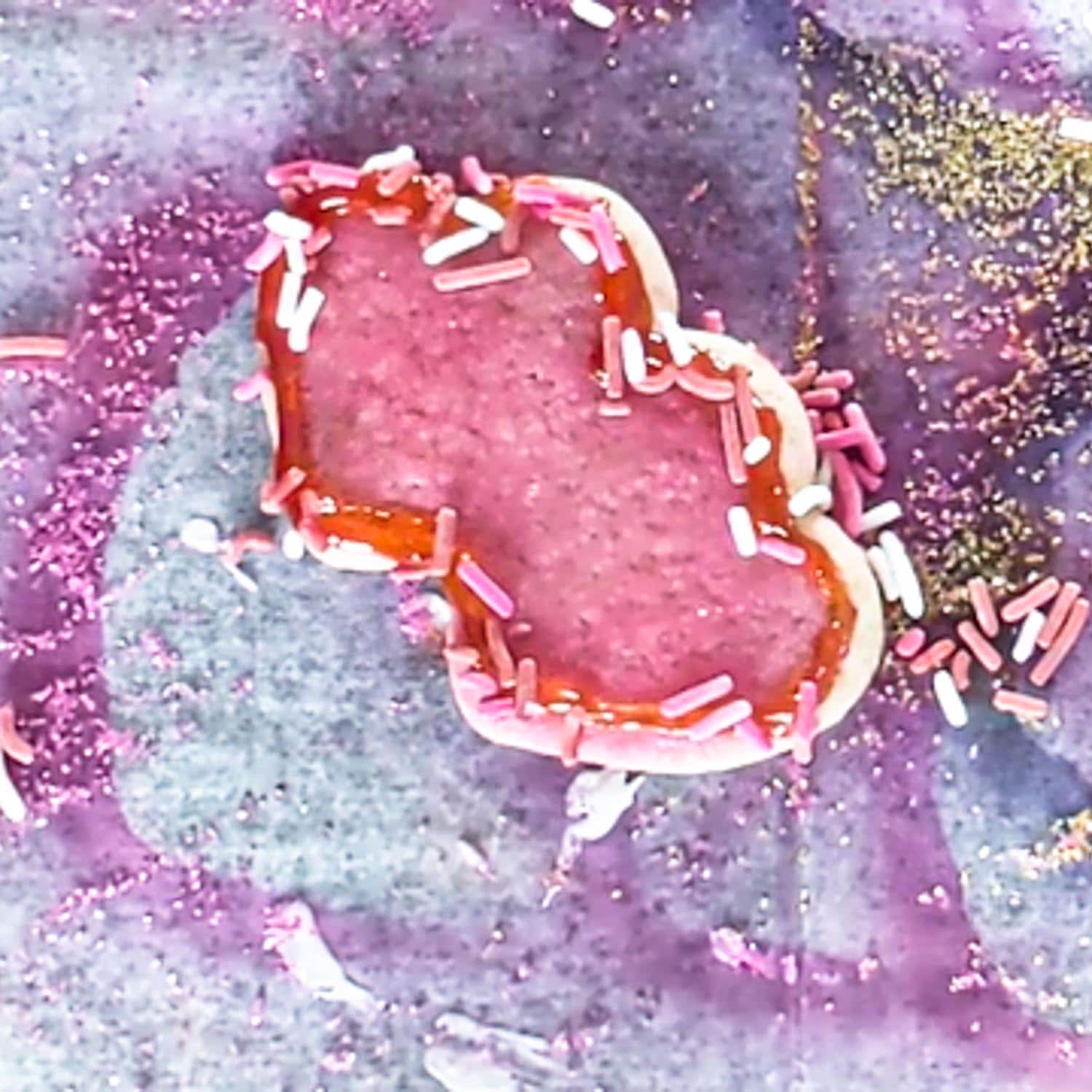 Decorating Cookies with Royal Icing
Use the ready made royal icing and spread on the cookie.
With the colored piping gel, go over the perimeter of the cookie.
Spread some sprinkles on top.
Alternatively, you can skip the piping gel and just use the sprinkles on top.
Leave to rest for 5-10 minutes until the royal icing hardens.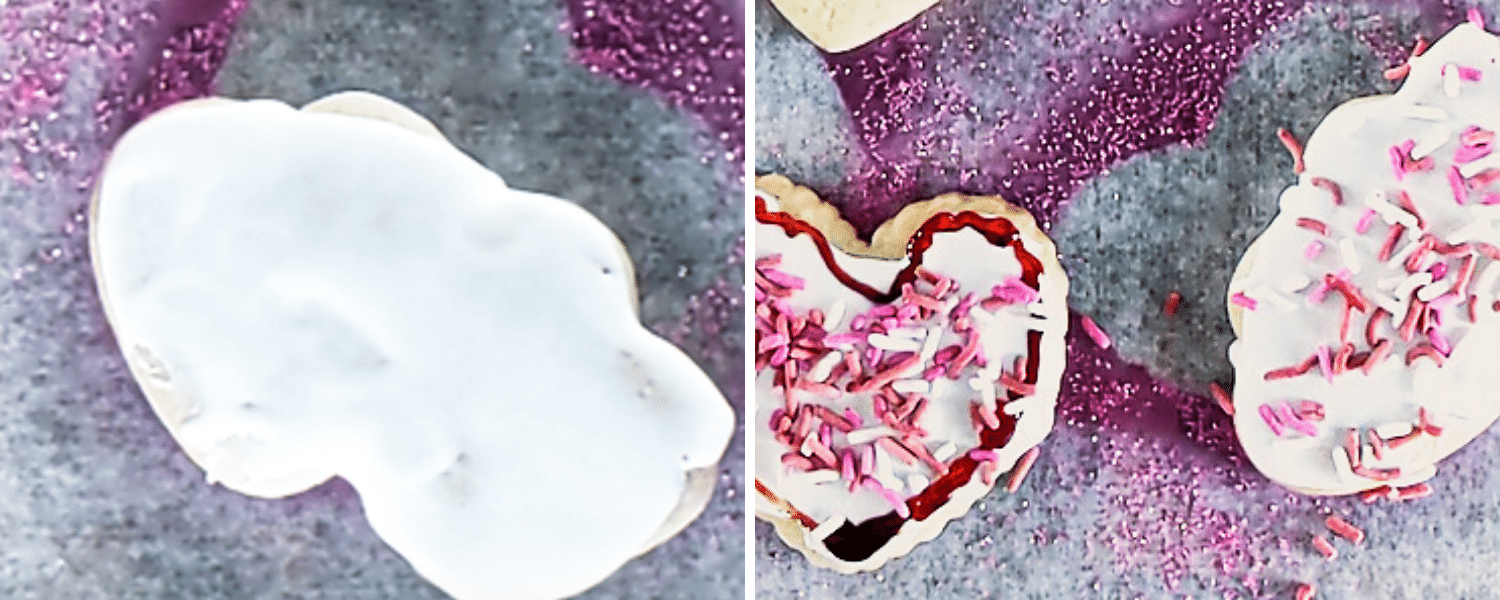 Although I detailed these 3 specific techniques here, with these basic supplies you can mix and match the edible food mist, toppings, sanding sugar and colored piping gel to make dozens of designs.
Change the theme of cookie cutters and toppings and you can use these same techniques to make Christmas Cookies, Easter Cookies and any variety of holiday or special event.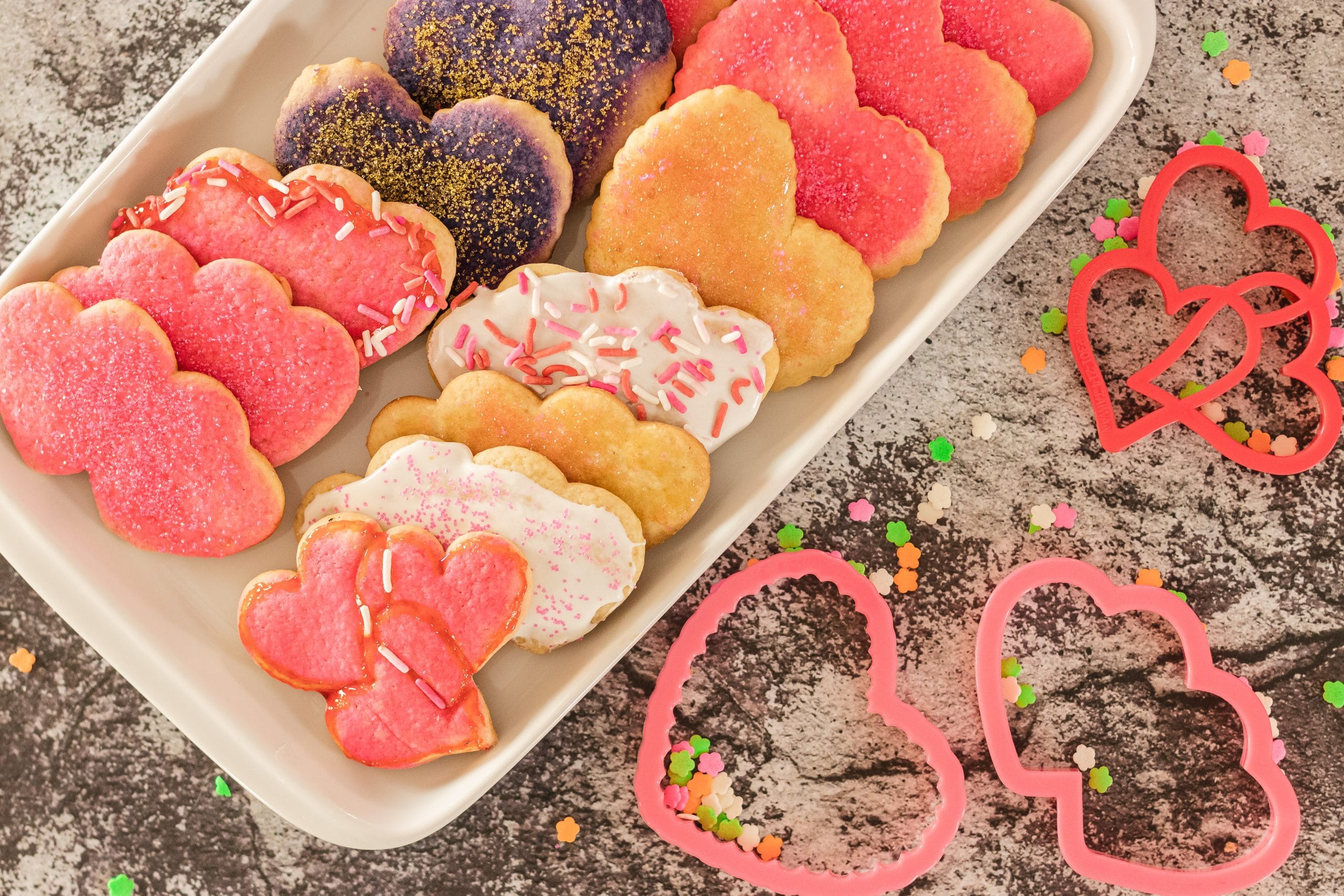 Now with the recipe for easy decorating techniques, there is no reason not to surprise your kids with beautiful cookies for every occasion from holidays to birthdays to just because…
Cookie Decorating just became a breeze!
You can also do it with your kids as fun crafts projects while stuck inside during the cold winter months.