Last Updated on July 20, 2021 by Chef Mireille
Learn how to make your own Pumpkin Pie Spice Mix. Here you will learn how to make two versions – the classic version and a version with a little more pizzazz!
This versatile spice mix can be used for both sweet and savory recipes in everything from Pumpkin Pie to Pumpkin Smoothie Bowl to Pumpkin Soup.
All recipes should be a guide and not a rule or as I like to say – A recipe is not a bible!
I think all recipes should be seen more as a template, where you can customize it to your own palate.
You can stick with the Classic Pumpkin Spice Mix but especially for those of you who come from cultures with spicy food like African, Indian, Middle Eastern, Caribbean and Latin – I think you will prefer the alternate verion, which has a little more kick to it.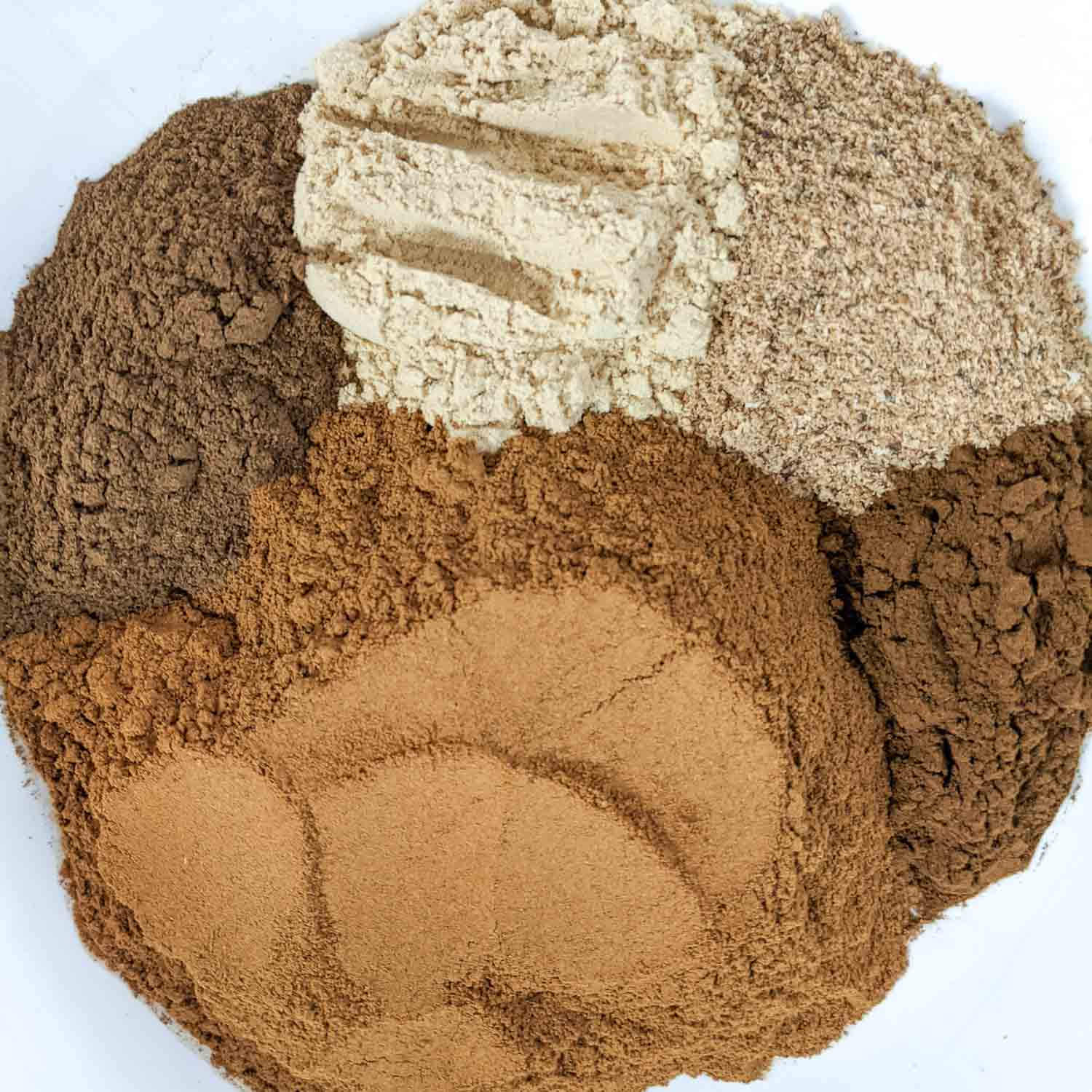 This post may include affiliate links.
How do you know it's fall? Is it by looking at the calendar? Is it when the weather starts to chill?
For me, it's when all of a sudden comes the Pumpkin Spice Latte, Pumpkin Spice Donuts and all things Pumpkin Spice come out of the woodwork.
I have always been a little reticent when it comes to Pumpkin Spice because everyone loves it so much and gets so excited about it all like they just won the lottery…and I'm always thinking to myself oh no I won't be able to get away from Pumpkin Spice for the next 3 months!!!
It's not that I don't like the spices of pumpkin spice. I think it's just the over exposure of it that I get to feeling – Can't I just get a slice of plain pound cake someplace? Apple cider donuts? Traditional Masala Chai?
Why does every fall it has to be used in excess and then no one even thinks about it for the other 9 months of the year? I just don't get it!
I prefer to use it in moderation throughout the whole year!
Maybe it's because I make pumpkin based recipes throughout the year. Coming from the Caribbean, pumpkin is a staple of our cuisine. While only recently I have started to embrace things like Pumpkin Smoothie's and Pumpkin Overnight Oats, Pumpkin Soup, Pumpkin Curry, Pumpkin Sauce with Fried Fish and other pumpkin based dishes are things I enjoy all year from January to December.
Also because I live in a culturally diverse area, fresh pumpkin varieties like calabaza and kabocha is easy to come by. Are you also lucky where you have access to fresh pumpkin or do you only have the option of using canned pumpkin ☹
In fact, I was once so surprised when I was hired to teach some ethnic recipes to a major food brand. One of the recipes I was teaching was sancocho, a soup from the Latin Caribbean. As I started portioning out the ingredients, one of the students asked me what it was when I started to get ready to cut the pumpkin.
When I replied, she told me that she did not know pumpkin was available in anything but a can. When I asked her about the pumpkins that are around during Halloween, she replied that she did not know those were edible.
Let's just say I had to diplomatically cover my shock and awe!
Are you as lucky as me? Is fresh pumpkin something that is easy to come by where you live? Let me know in the comments.
If it is, make your own homemade pumpkin puree for all your sweet recipes with this Roasted Pumpkin Puree Recipe.
So you might be wondering what is pumpkin pie spice made of.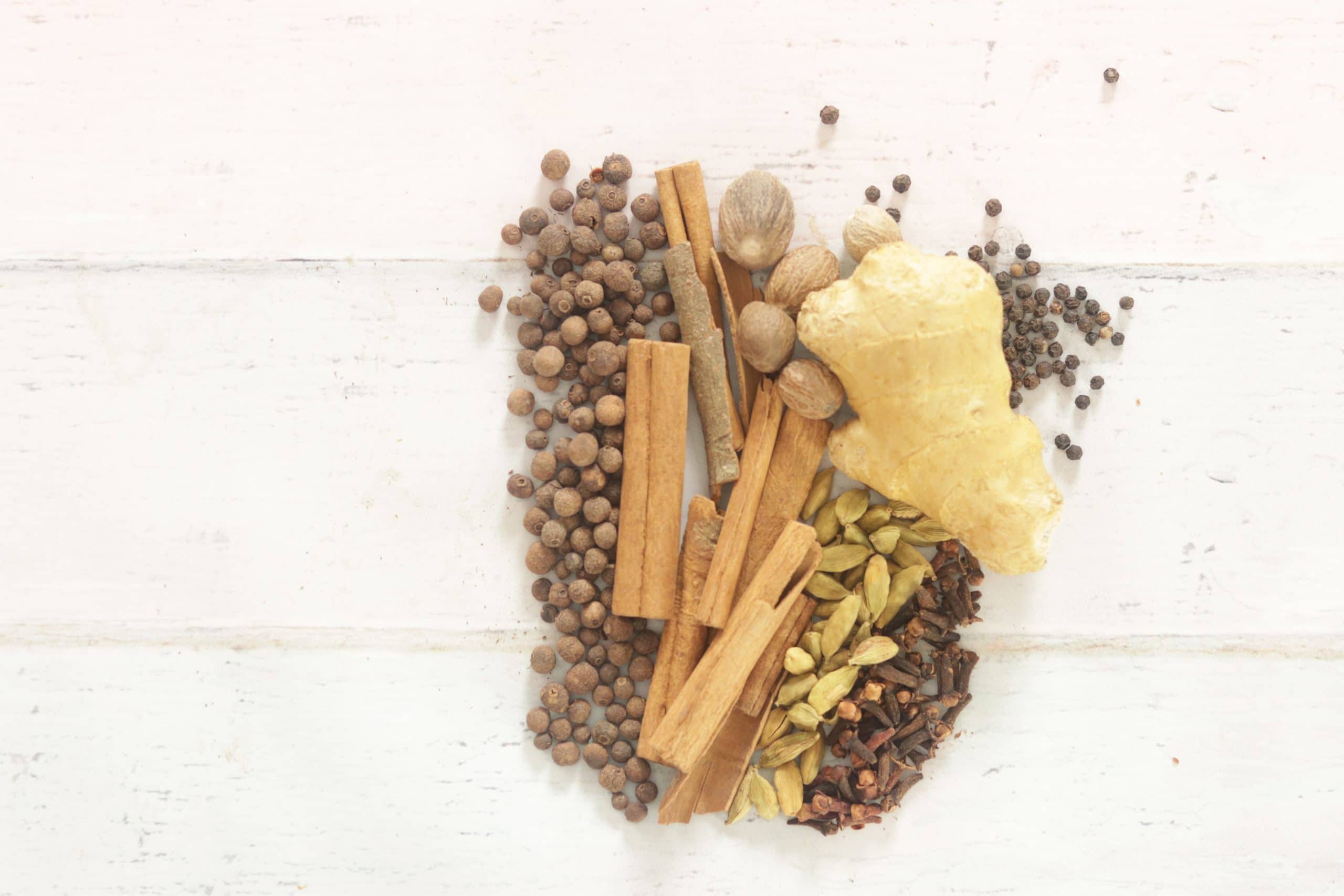 Whether you use the Classic Pumpkin Pie Spice Mix or the Spicy Pumpkin Spice Mix, they both consist of smoky spices.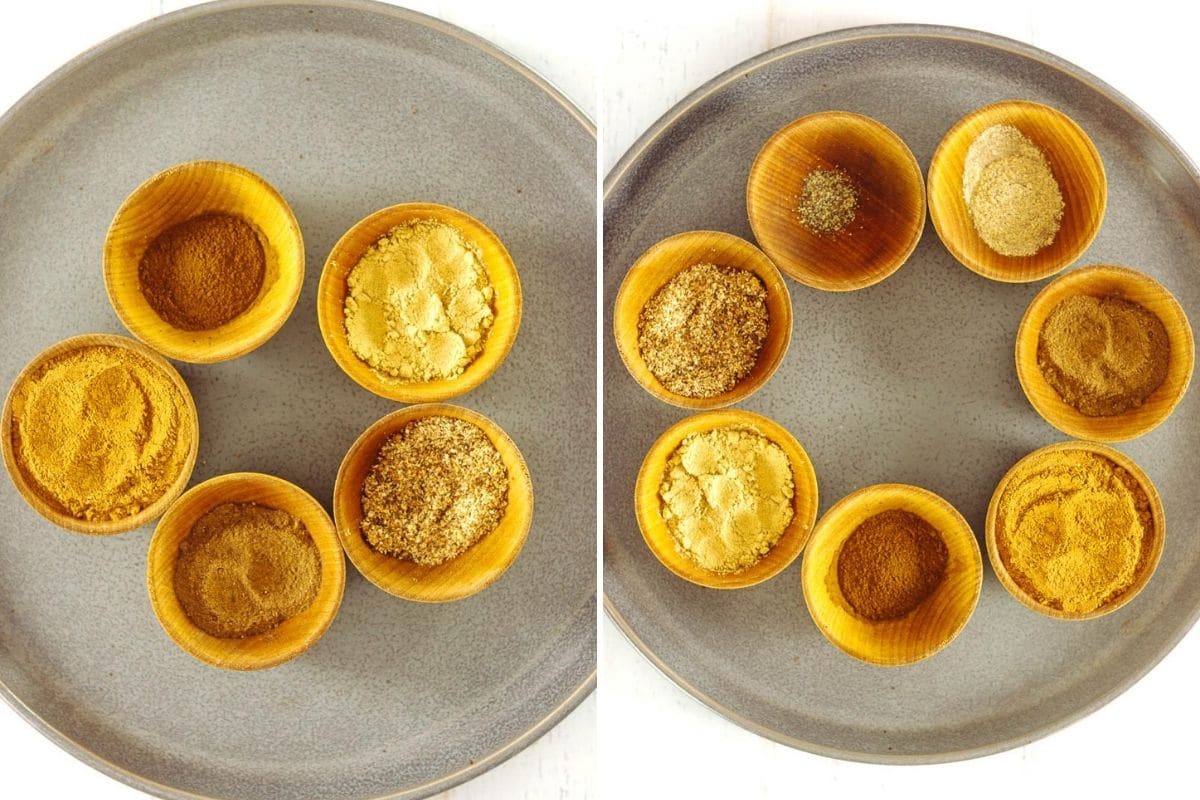 Let's go over the ingredients you are going to need. You probably have all of these ingredients already in your pantry.
Pumpkin Pie Spice Ingredients
Classic Pumpkin Pie Spice Recipe
Cinnamon
Ginger
Nutmeg
Allspice
Cloves
New and Improved Pumpkin Spice Mix
Cinnamon
Ginger
Nutmeg
Allspice
Cloves
Black pepper
Cardamom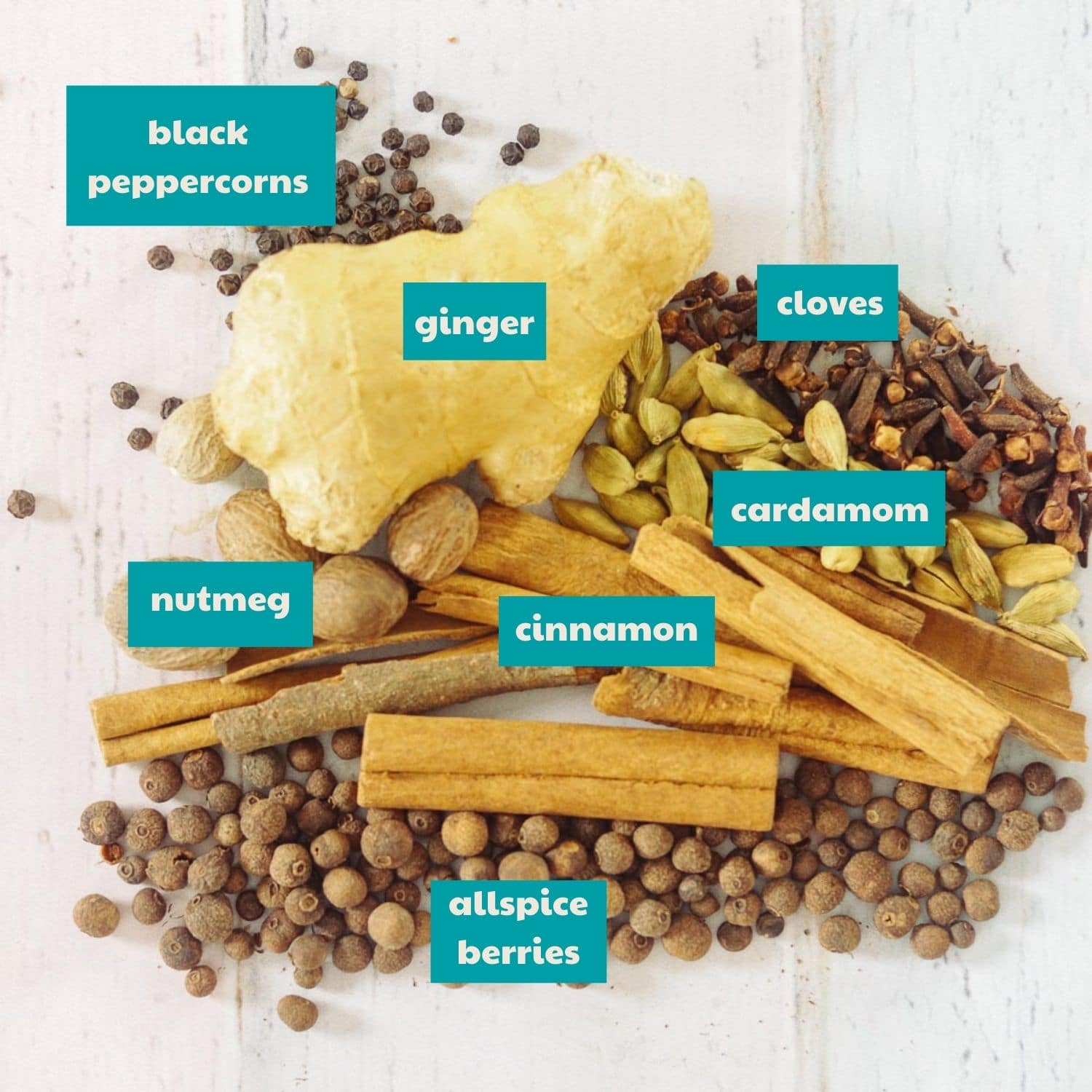 Pumpkin Pie Spice without Cinnamon
I have met and seen comments in the blogosphere of people who don't like cinnamon and I have even met a few people who are allergic to cinnamon.
So here's the formula if you prefer to make it without cinnamon!
1 tablespoon ginger
1 tablespoon nutmeg
2 teaspoons allspice
2 teaspoons ground cloves
¼ teaspoon black pepper
1 teaspoon ground cardamom (optional)
How to make Pumpkin Pie Spice
Sift all the ingredients to remove any lumps.
Using a funnel, transfer to an air tight jar.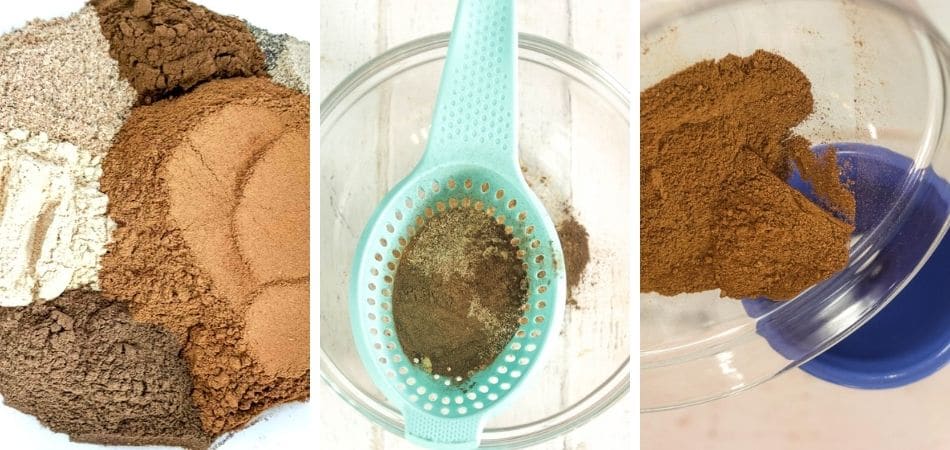 Then it will be ready whenever you need it!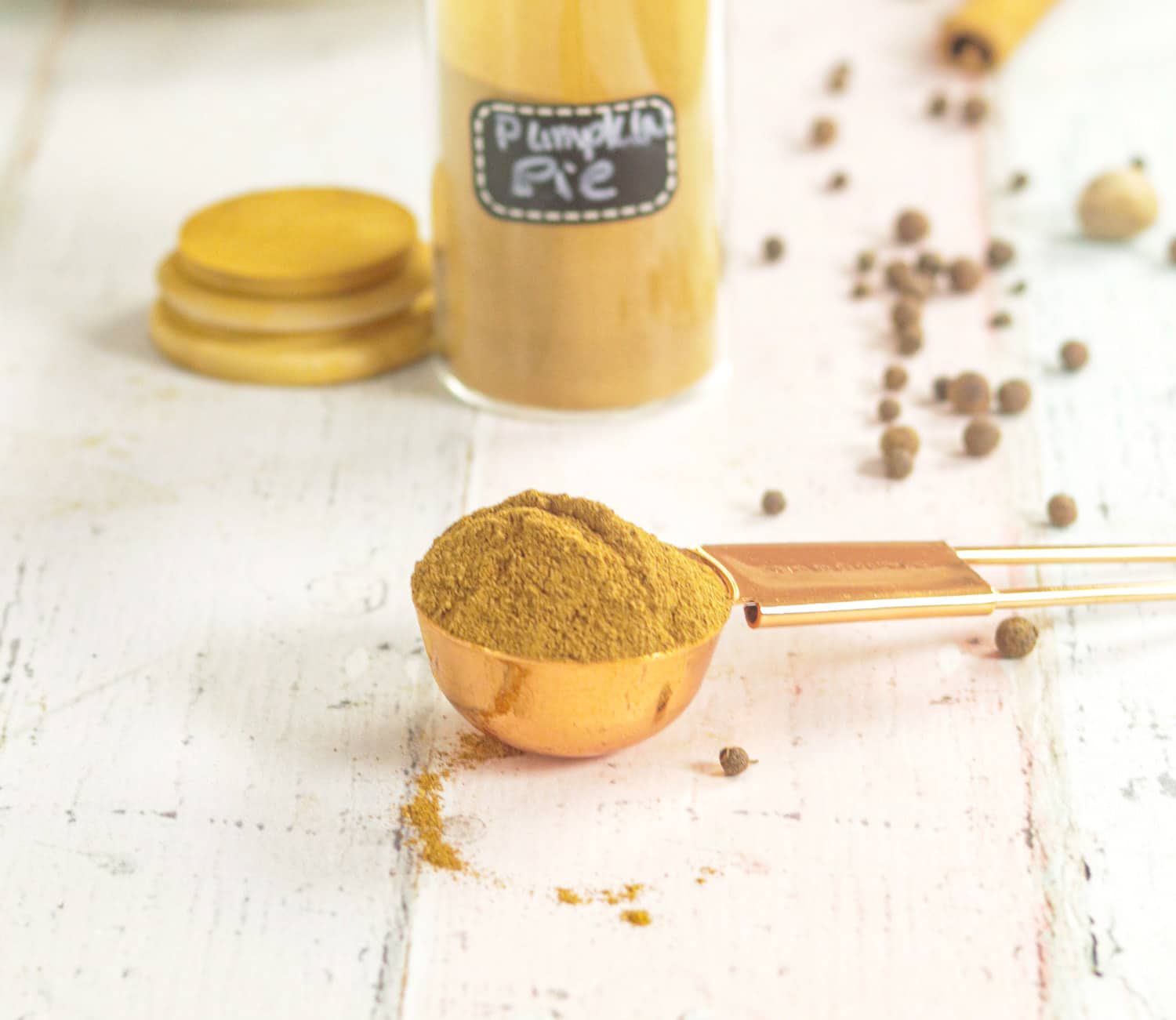 Here are a few recipes you can add some of this Pumpkin Pie Spice to.
PICK YOUR OWN PUMPKINS
Yes that's right you can easily pick your own fresh pumpkins at your local UPICK FARM! Remember what Mom always said – Fresh is best!
Pumpkin Recipes
It's also great in your morning cup of coffee or tea – or hot cocoa too!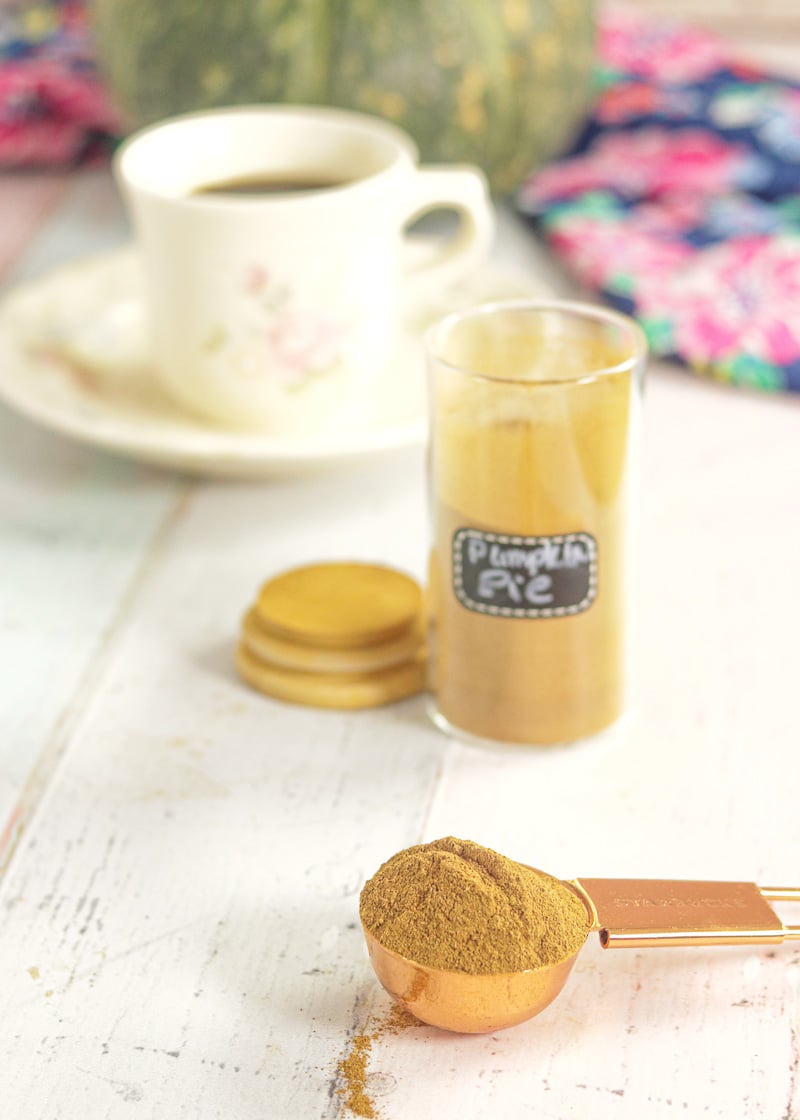 Raw Spice Bar
Open a world of Flavor with the $10 a month
Raw Spice Bar Subscription
While I always keep a variety of spice blends in my pantry, as far as I am concerned, you can never have too many. If you want to guarantee that you NEVER get bored even with simple grilled chicken, roasted potatoes or steak recipes, Raw Spice Bar is a company I LOVE.
At an affordable price, you will get a new spice mix to try EVERY MONTH. This also makes a great birthday or holiday gift for the foodies in your family and friend's circle. Every month they will be thanking you as get to try a new spice mix.
Get a fresh blend of spices from around the world every month with
Raw Spice Bar
Pumpkin Pie Spice Mix
Instructions
Combine all of the ground spices.

Sift to remove any lumps.

Using a funnel, transfer to an air tight jar.
Notes
Yield: Approximately 1 cup
Nutrition
Calories:
7
kcal
|
Carbohydrates:
2
g
|
Protein:
1
g
|
Fat:
1
g
|
Saturated Fat:
1
g
|
Polyunsaturated Fat:
1
g
|
Monounsaturated Fat:
1
g
|
Trans Fat:
1
g
|
Sodium:
1
mg
|
Potassium:
15
mg
|
Fiber:
1
g
|
Sugar:
1
g
|
Vitamin A:
6
IU
|
Vitamin C:
1
mg
|
Calcium:
18
mg
|
Iron:
1
mg
Did you try this recipe? Leave a comment below.
Please follow me on Instagram @chefmireille or tag me #chefmireille with your pics! I'd love to share them!
Don't forget to visit the RECIPE INDEX with over 1000 recipes from around the world including lots of Vegetarian Recipes and Gluten Free Recipes!