Last Updated on November 13, 2019 by Chef Mireille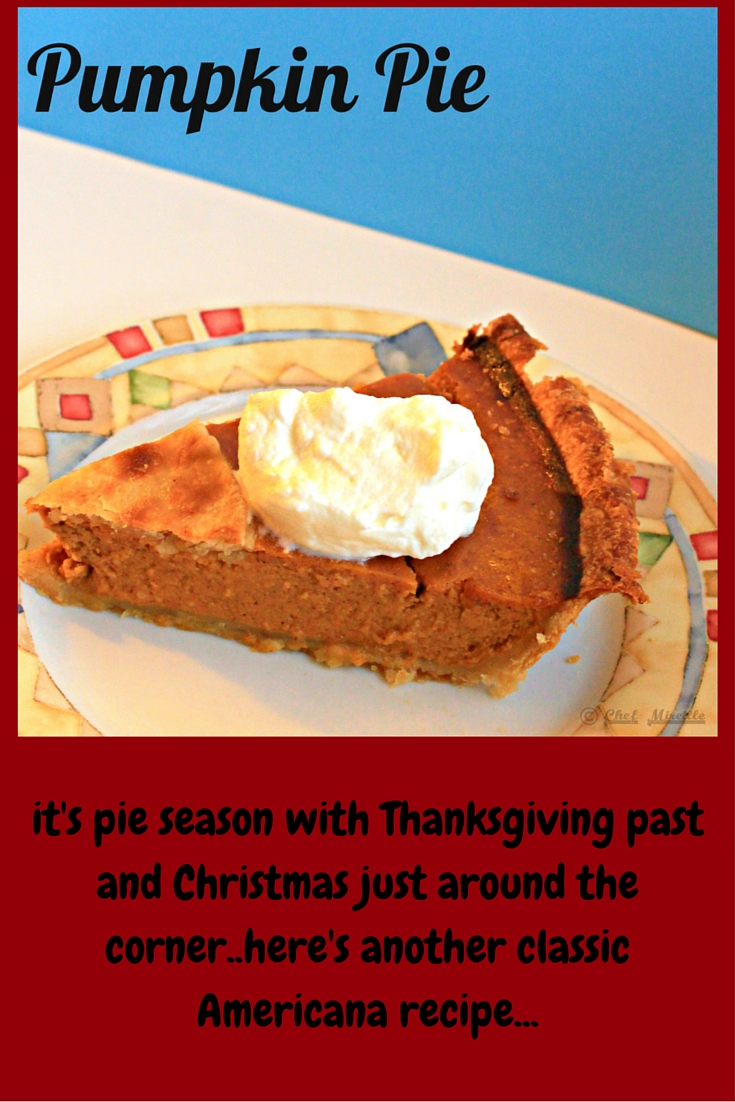 One of the things that come out at Thanksgiving time are pies. This is the dessert that means Thanksgiving. The usual varieties include pumpkin, sweet potato, cherry, apple and blueberry and in the southern United States, you might get rhubarb and peach.
The first all American Thanksgiving I experienced was when I went away to college at the University of New Mexico. It was expensive to travel back across the whole country for just a few days so I stayed in New Mexico and was invited home to Thanksgiving by a friend who lived locally. Gallup, New Mexico is a small town near the Arizona border, with a large Native American population. The visit to the town was definitely a cultural awakening for me. Before I got to New Mexico, my only experience with Native Americans was what I had seen on TV and from movies. There is so much diversity within their culture that is not represented in the media and I realized how wrong many of my ideas about them were. For example, they are not all dark skinned with dark hair. The Zuni tribe look Asian. I had some friends who I thought were Chinese or Japanese until I learned they were of this tribe and most Cherokee's have light eyes and hair.
My friend's mom was part Cherokee and stories of Native American spirits and unexplained phenomenon kept me up at night until I started to see images in my bedroom and had to go and sleep with my friend, in her room. Despite her mom's Native American heritage, her Mom cooked all American. No beaver or rattlesnake was one the menu…Thank God! This was the first time I also had cranberry sauce from a can. It was mind boggling to see the gelatinous mold come out of the can in one solid piece. I had never had cranberry sauce in my life and to see this foreign object slide out of the can was not appealing. It just did not look like it should be something edible, however, I am always game to try anything at least once. I did and I HATED it. In later years, I learned to make fresh cranberry sauce which I now LOVE at Thanksgiving.  There are a few recipes for it posted on this blog here, here and here.
That first experience with cranberry sauce was not pleasurable, however, I fell in love with all of her Mom's homemade pies. While we went into the mountains to practice shooting (my friend's Dad was a former cop and this was a family pastime which I experienced for the first time on this weekend also), her Mom baked every possible variety of pie. Coming from a Caribbean background, the only pie I had every had before was Sweet Potato and of course living in America, you can't help but be exposed to apple pie sometime in your life. Blueberry, Cherry and Pumpkin were all new to me and after the extended family left, we spent the whole weekend in front of the fire, watching movies and eating more slices of pie than should be allowed.
For those of you who don't live in the US or are new to America and would like to experience a little bit of Americana, try this Pumpkin Pie recipe! This is the recipe taken from the back of the can of Libby's canned pumpkin. The only difference I made was using a blind baked pie crust. I like crumbly crusts and don't like soft crusts which are often gummy on the bottom. You can also roast your own pumpkin and make this pie using fresh pumpkin puree, which I have done in the past
Pumpkin Pie
Prep Time: 20 minutes
Cook Time: 1 hour 15 minutes
Yield: Serves 8
Ingredients:
3/4 cup sugar
1/2 teaspoon salt
1 teaspoon ground cinnamon
1/2 teaspoon ground ginger
1/4 teaspoon ground cloves
2 eggs
1 15 oz. can pumpkin puree
1 12 oz. can evaporated milk
Beat eggs in a large bowl. Add sugar, salt, spices and pumpkin. Mix well.
Add evaporated milk and mix until thoroughly combined.
Transfer to pie shell. Cover pie crust with aluminum foil. Bake for 15 minutes.
Reduce oven temperature to 350 F. Bake for 1 hour.
Leave to cool.
Serve with fresh whipped cream.
Notes:
I used some extra pie dough to make a pumpkin shaped center top dough, using a pumpkin shaped cookie cutter. This is optional, but makes a great presentation.
Please excuse the photos as this had to be taken at my sister's house without the photography setup as I made this for our family Thanksgiving meal.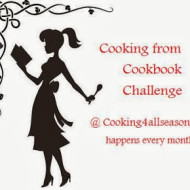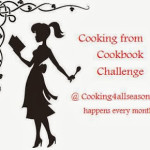 ..linking to Cookbook Cooking Challenge
[inlinkz_linkup id=584351 mode=1]
LIKE THIS RECIPE? LEAVE A COMMENT..I LIVE FOR THEM!
Chef Mireille