Last Updated on November 4, 2020 by Chef Mireille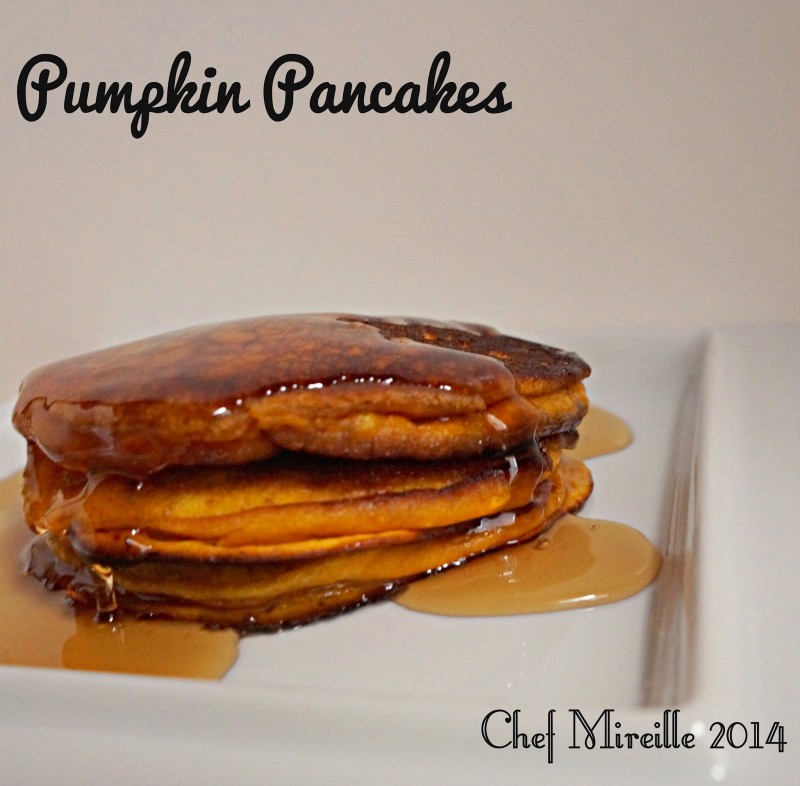 It's almost Halloween and pumpkins are everywhere. Pumpkin is one of my favorite ingredients. It is so versatile and adaptable to both sweet and savory preparations. For my last updated recipe, here is a pumpkin pancake to utilize some extra canned pumpkin you might have in the back of the refrigerator.
I am very picky about pancakes. The only pancakes I ever order if I am eating out are silver dollar pancakes. I don't like the super high pancakes that are so thick so that when you bite into it, the interior is dry. A small ladle over the top of the pancakes should be enough so that every bite is syrup moistened. These have more liquid that those mile high fluffy pancakes, but this is a personal preference of mine. Feel free to decrease the liquid if you prefer fluffy dry pancakes.

This time, I didn't have any coconut milk on hand so did a somewhat simpler recipe from the original here. Hope you enjoy these new and improved photos and I fulfill your daily dose of food porn.
Pumpkin Pancakes
Serves 4-6
Ingredients:
1 cup canned pumpkin
2 eggs
2 cups lowfat milk
1 teaspoon vanilla extract
2 cups all-purpose flour
3 teaspoons baking powder
1 pinch salt
2 teaspoons ground cardamom
1 tablespoon brown sugar
powdered sugar, for garnish
In a large bowl, combine, pumpkin, eggs, milk and vanilla. Stir to combine.
In a separate bowl, combine dry ingredients. Add to dry ingredients and mix until just combined.
Heat a griddle and spray with non-stick spray. Using a ladle or a small measuring cup, pour a portion of pancake batter onto hot griddle. When little air bubbles start to appear, flip pancakes over to the other side with a spatula. Cook on the other side for another 2-3 minutes until golden brown.
Serve with syrup.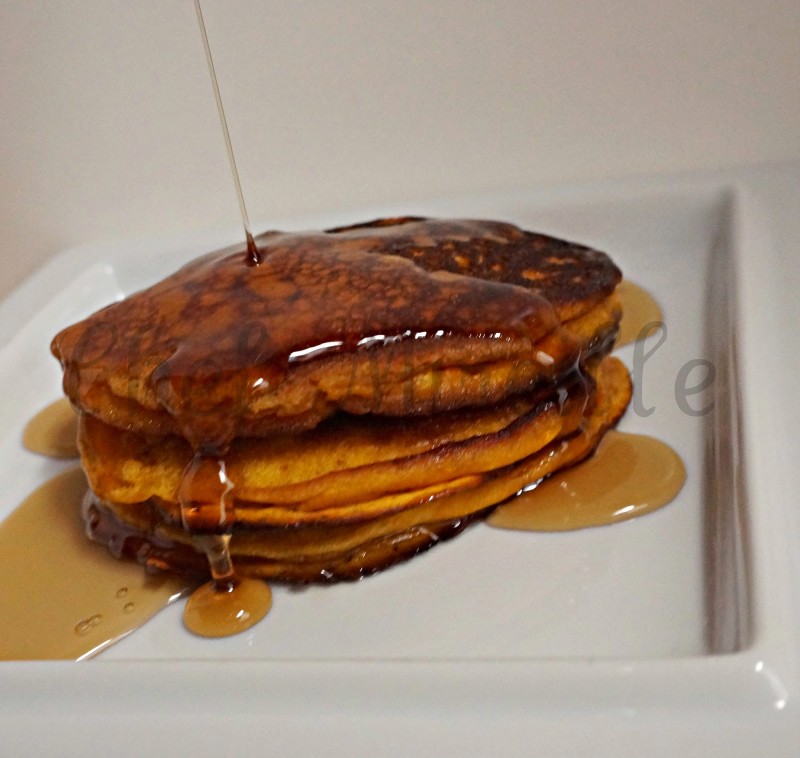 Soft and fluffy pancakes, without them being dry,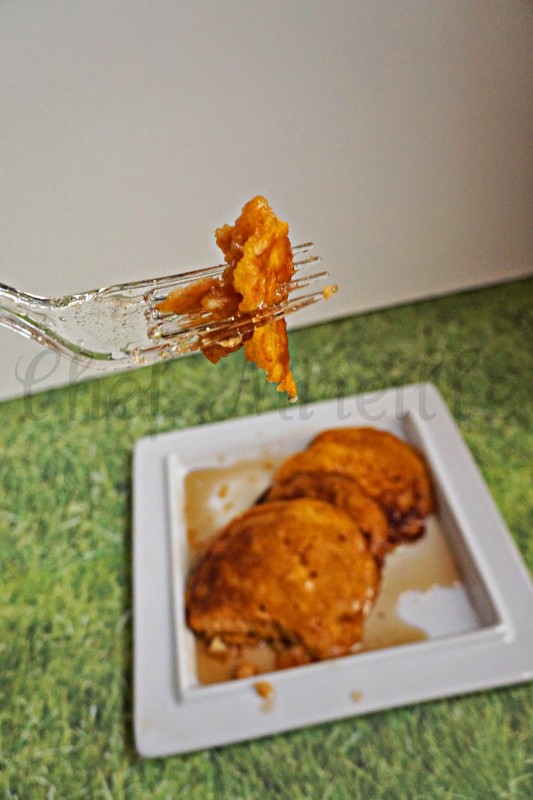 Check out the Blogging Marathon page for the other Blogging Marathoners doing BM# 45
…linking to Come Join Us for Breakfast
LIKE THIS RECIPE? LEAVE A COMMENT..I LIVE FOR THEM!
Chef Mireille