Last Updated on June 18, 2020 by Chef Mireille
Multi Grain Pancake Mix
This Multi Grain Pancake Mix is full of fiber and protein for healthier breakfast pancakes. Double the recipe if you like and make a big batch to store in the pantry!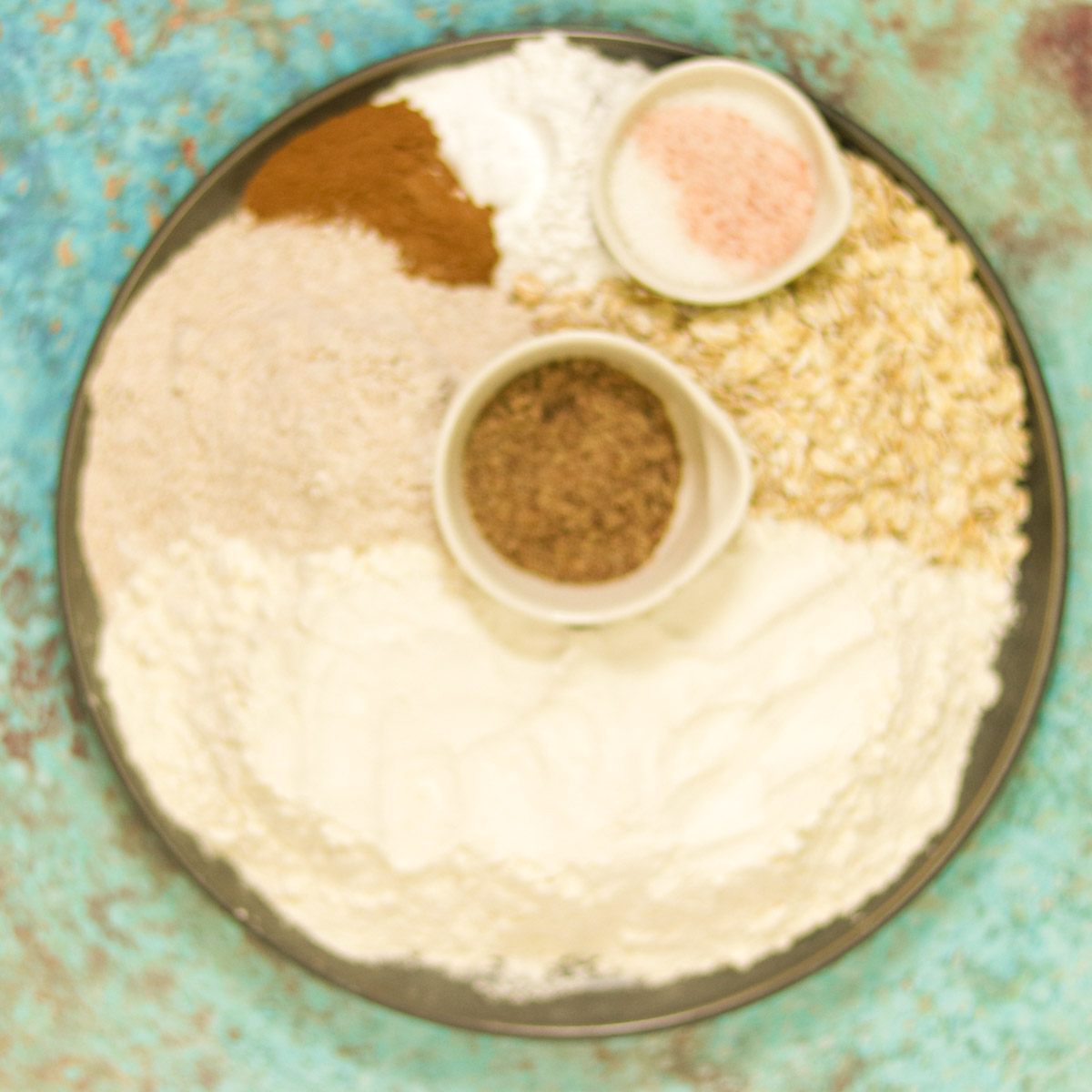 This post may include affiliate links.
Do you buy pancake mix or do you make pancakes from scratch every time?
Make a bit batch of this homemade pancake mix and delicious and healthy Multi Grain Buttermilk Pancakes can be done in a jiffy whenever you get in the pancake mood or the kids are screaming for pancakes!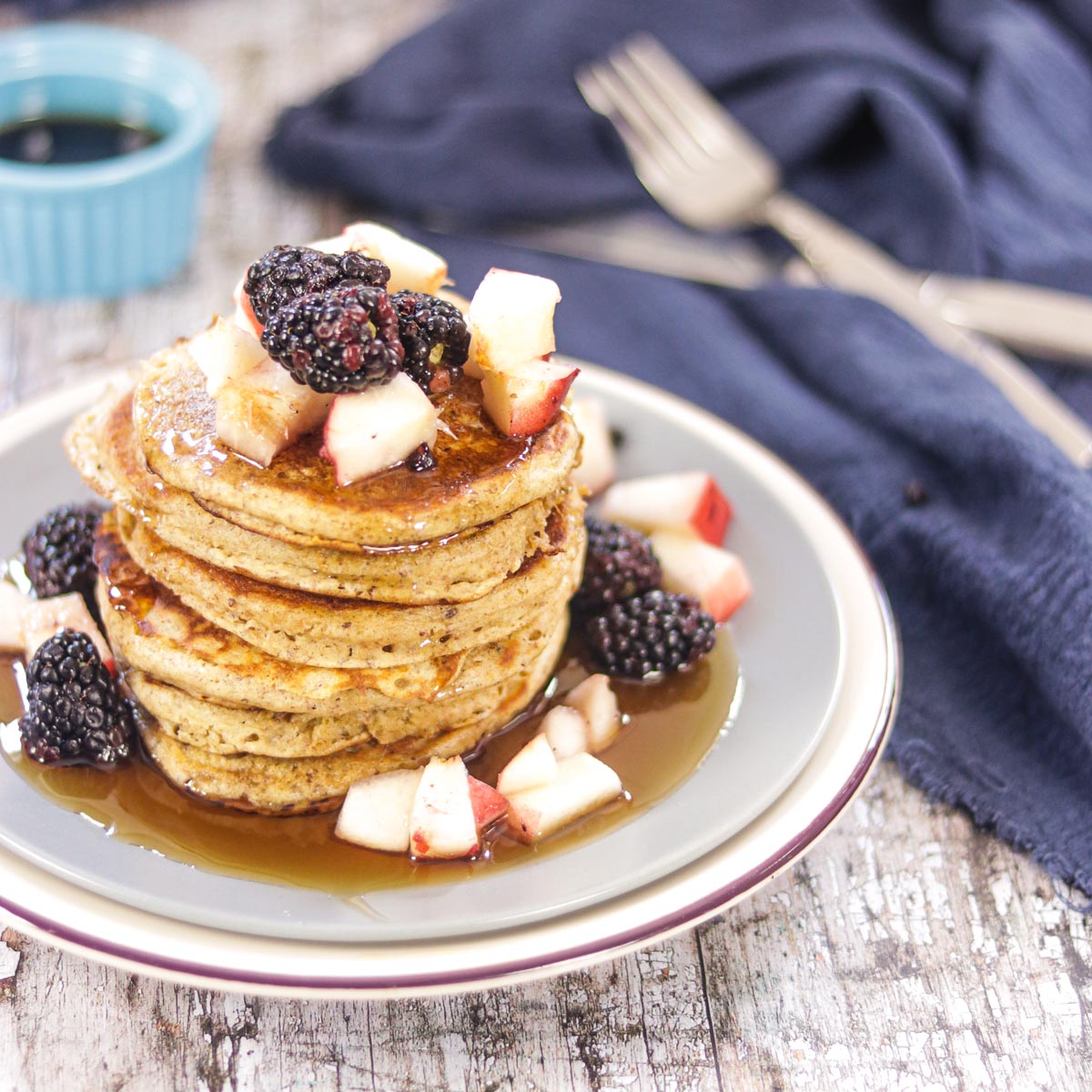 Why should you make your own pancake mix?
Cost – the cost of the ingredients to make pancake mix are so inexpensive, compared to the cost of ready made pancake mix
Healthier Ingredients – by mixing different grains, you can make healthier pancake mix than most store bought brands
Making the mix in advance instead of every time you want pancakes, is quicker and easier when ever the pancake mix strikes you!
How do I use this pancake mix?
Simply use 1 cup of pancake mix for every 8 pancakes. Add egg, milk and additional flavors as desired like vanilla extract, chopped nuts or chocolate chips. Pancake mix is ready!
With this recipe, you will get about 4 sets of pancakes. Double or triple the recipe if you have a big family who likes pancakes often!
All you need to do is store the mix in an air tight container and label it so everyone in the family knows what it is!
Making the Oat Flour
You need to use a small food processor like this food processor I use. A large one will not process it fine enough.
If you have a grinder like this Wonder Mill, you can also make the oat flour quickly and easily!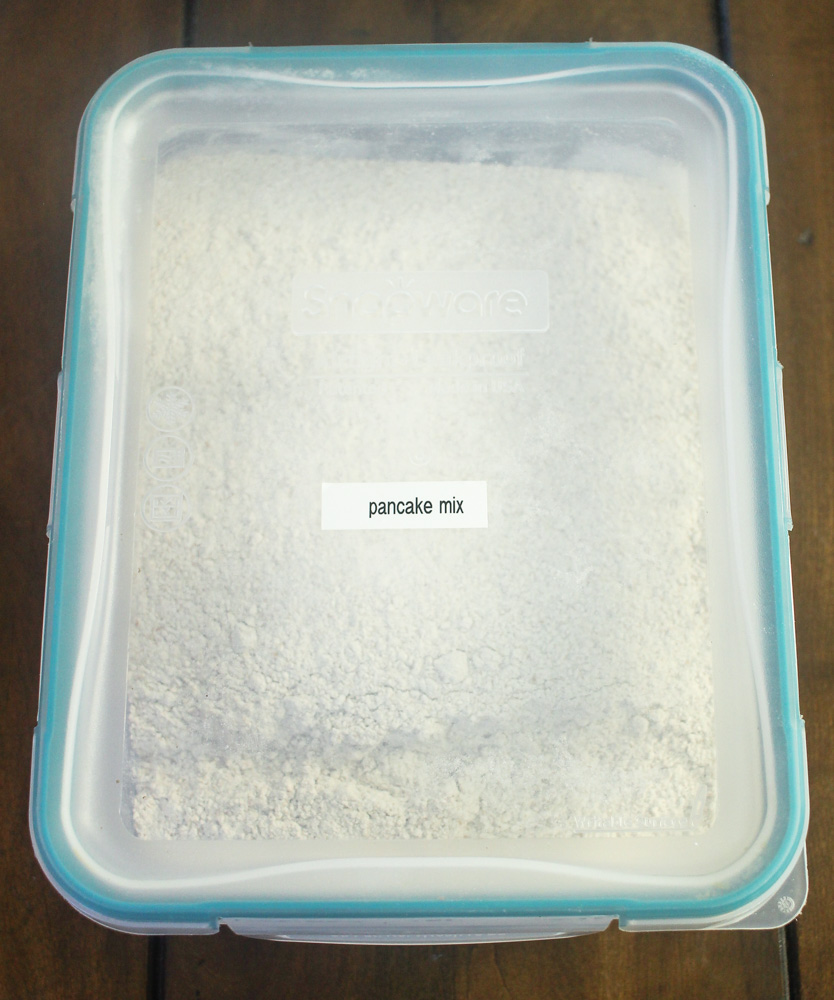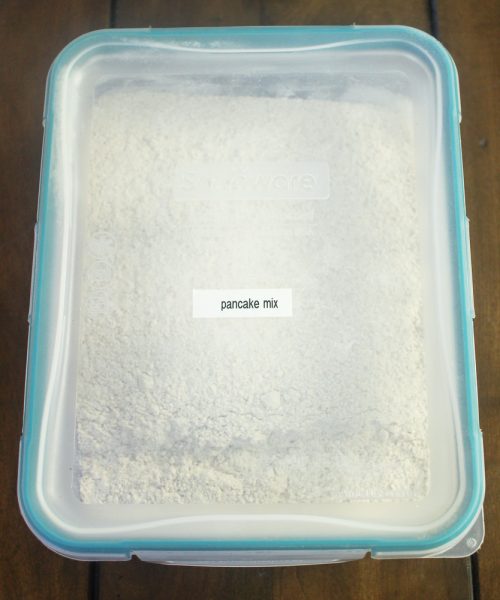 Now are you ready to make these healthy pancakes?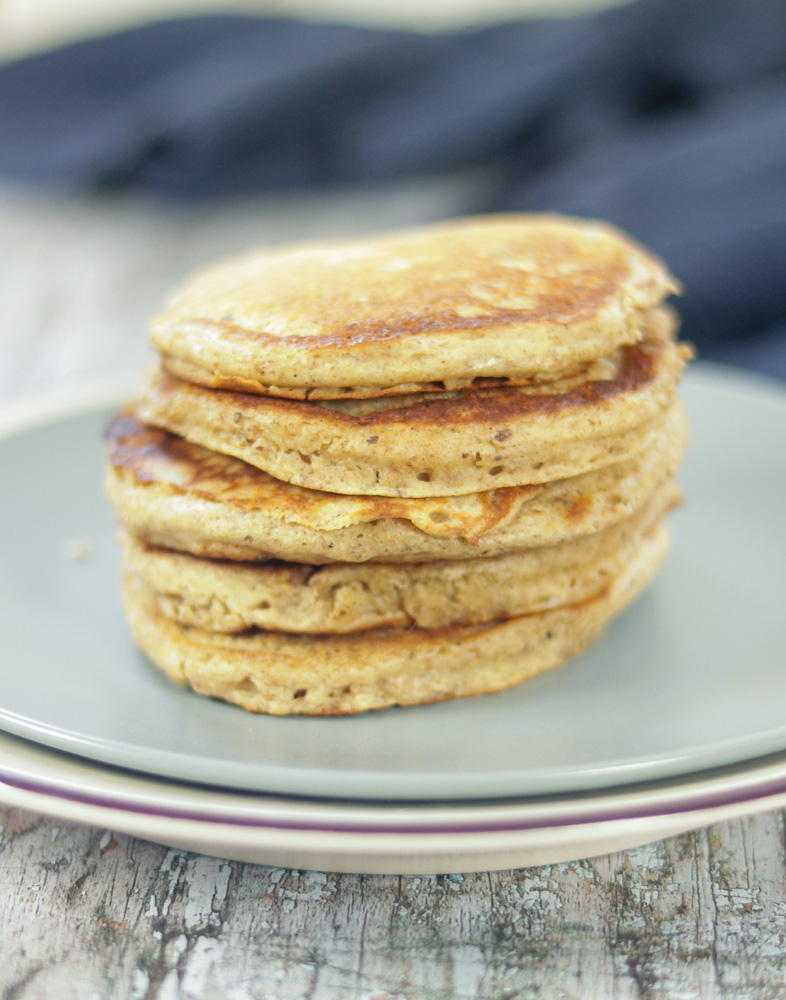 Make them healthier!
Use whole wheat pastry flour to replace the all purpose flour to make them even healthier!
Before we get to today's recipe – just one question!
Are you as much of a pancake fan as I am? Not only are they great for breakfast or brunch, they make a great snack or when you want a no fuss dinner!
I have a huge selection of both sweet and savory pancakes from around the world. Here are a few to feed your pancake obsession!
Pancake Recipes
Homemade Multi Grain Pancake Mix
Homemade Multi Grain Pancake Mix – Oats, Flaxseed and more make this pancake mix high in fiber and protein. Pantry Staple to make pancakes at any time!
Ingredients
1

cup

old fasioned oats

2

cups

all purpose flour

1

cup

whole wheat flour

2

tablespoons

ground flaxseed

2

tablespoons

sugar

+ 2 teaspoons

1

teaspoon

salt

1

tablespoon

ground cinnamon

2

tablespoons

baking powder

1

teaspoon

baking soda
Instructions
Put the oats in a food processor. Process until ground to a fine powder.

Using a strainer, sift the oat flour.

Put any oats not ground back into the food processor again and repeat the process.

Transfer the oat flour to a large bowl.

Add all purpose flour, whole wheat flour, flaxseed, sugar, salt, cinnamon, baking powder and baking soda,

Tranfer to an air tight container and store in your pantry.
Nutrition
Calories:
115
kcal
|
Carbohydrates:
24
g
|
Protein:
3
g
|
Fat:
1
g
|
Saturated Fat:
1
g
|
Sodium:
216
mg
|
Potassium:
221
mg
|
Fiber:
2
g
|
Sugar:
2
g
|
Calcium:
80
mg
|
Iron:
1
mg
Did you try this recipe? Leave a comment below.
Please follow me on Instagram @chefmireille or tag me #chefmireille with your pics! I'd love to share them!
DO YOU YUM? SAVE IT BELOW!
Yum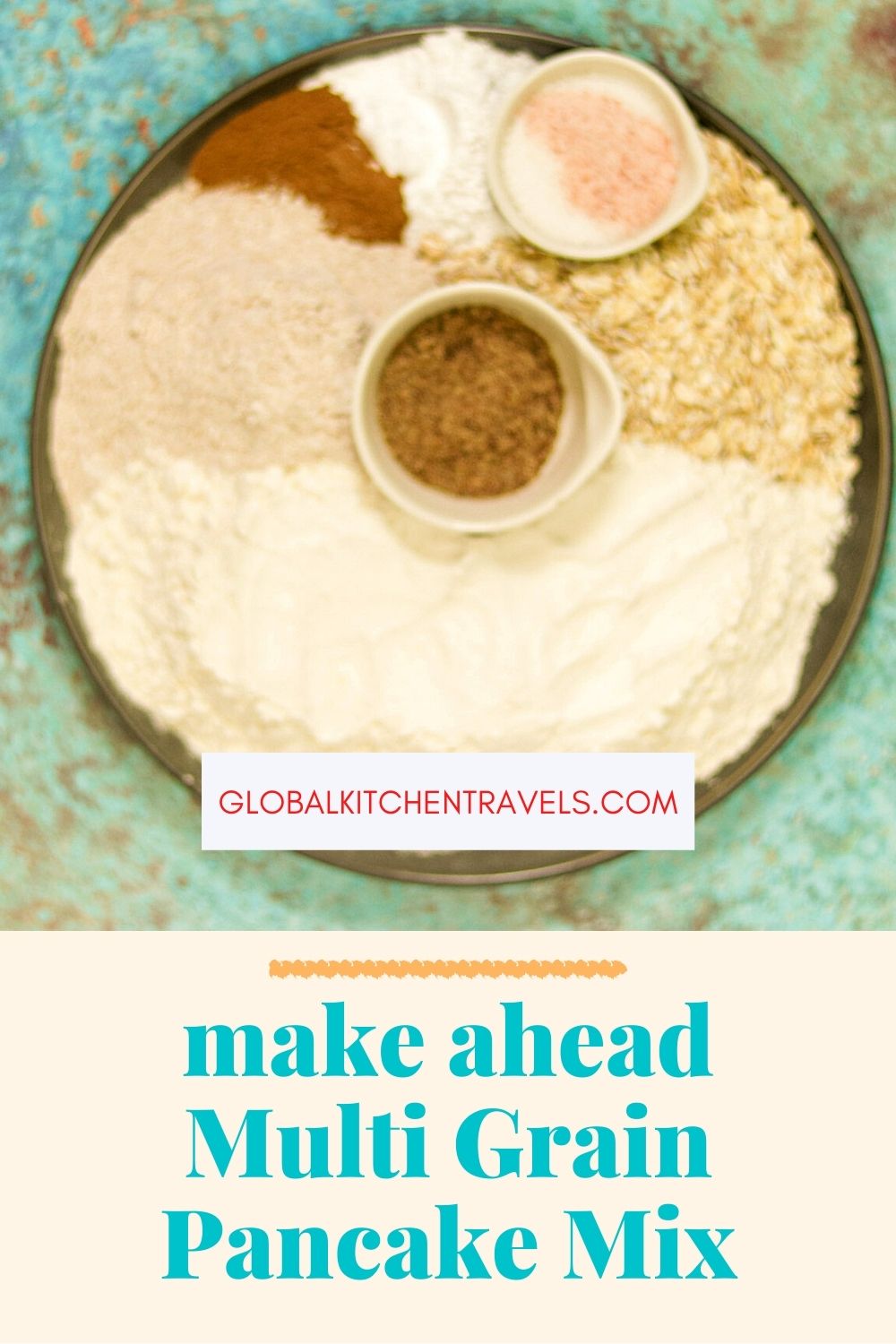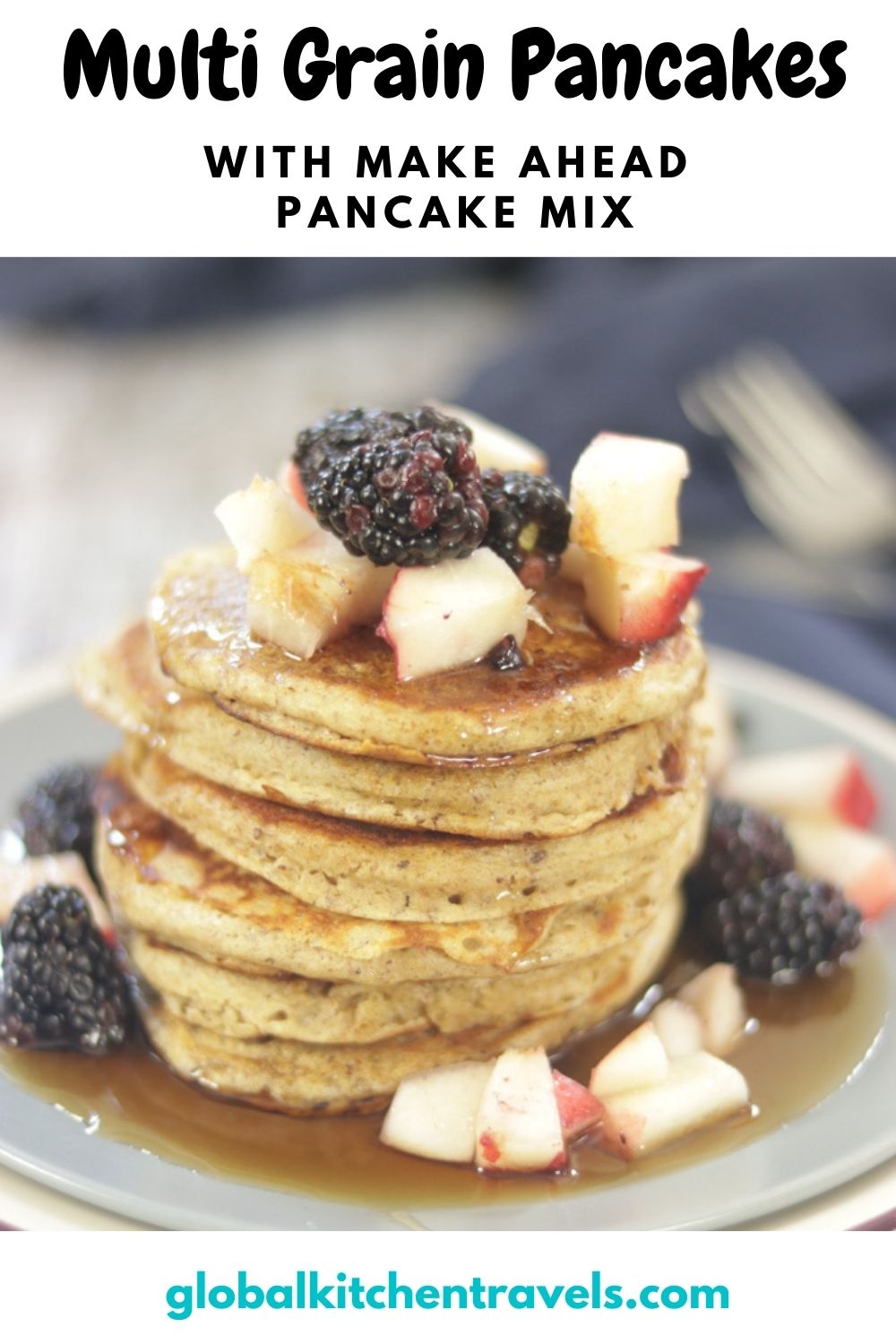 Don't forget to visit the RECIPE INDEX with over 1000 recipes from around the world including lots of Vegetarian Recipes and Gluten Free Recipes!