Antigua is a small Caribbean island with direct flights from many US cities. Beautiful beaches, delicious fresh food, a delight for hikers, it has something for everyone.
Void of violent crime, it is one of the safest and most beautiful Caribbean islands whether you prefer a resort vacation oraon off the beaten path vacation up in the mountains, where you can go on daily hikes.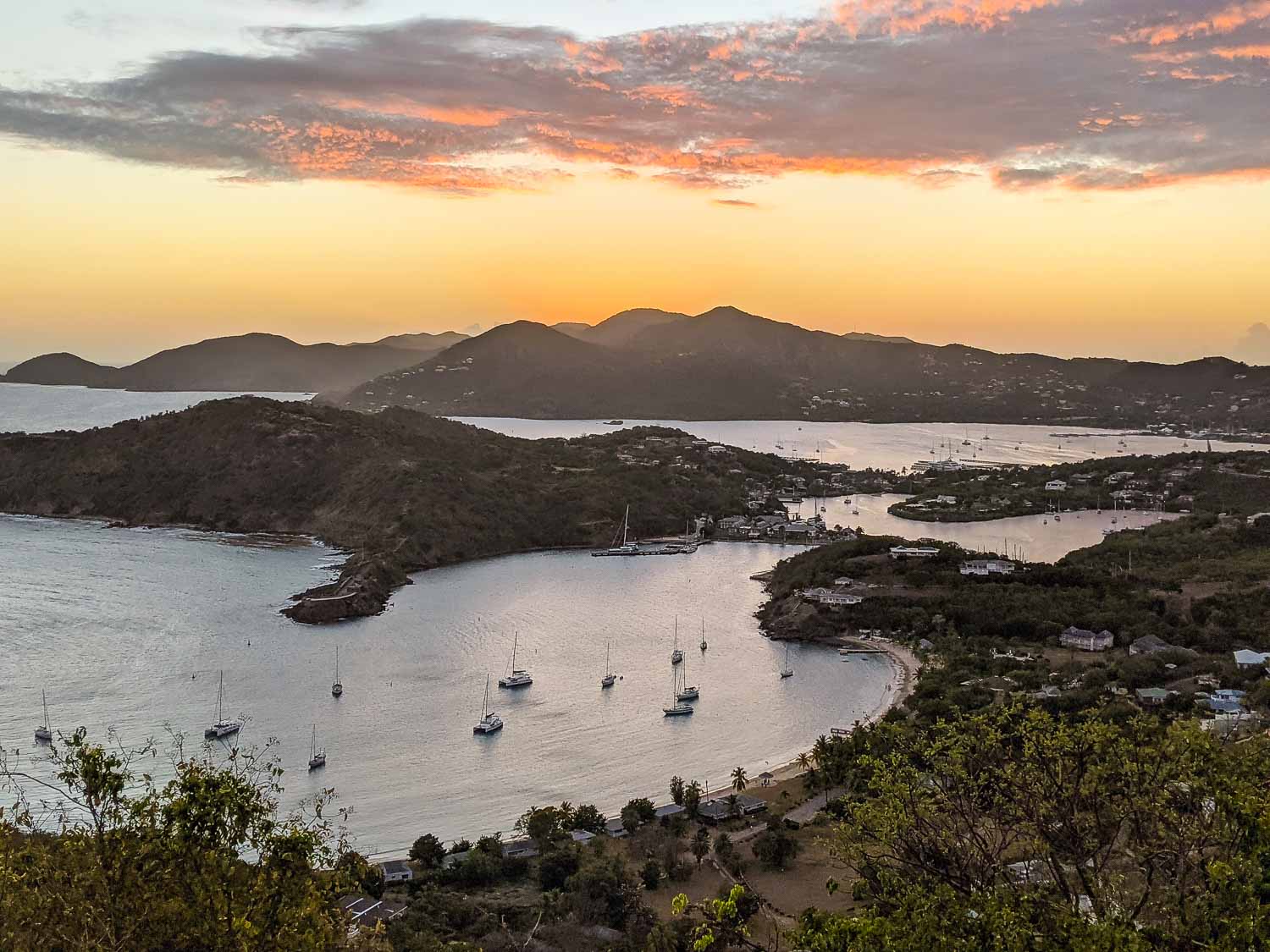 This post may include affiliate links.
Table of Contents
Weather
Antigua is a Caribbean island, so therefore the temperature is always warm. Mid-80's is the average temperature with the hot sun beating down on you. However, there is virtually no humidity, so even though you will perspire, you won't be dripping in sweat.
Just remember to drink a lot of water and you will find it quite comfortable to walk around or lie on the beach.
With an almost tropical desert climate similar to Aruba, the days are warm and the nights are cool and breezy. If you are staying in the mountains, you won't even need your air conditioner at night if you have large windows, like I did.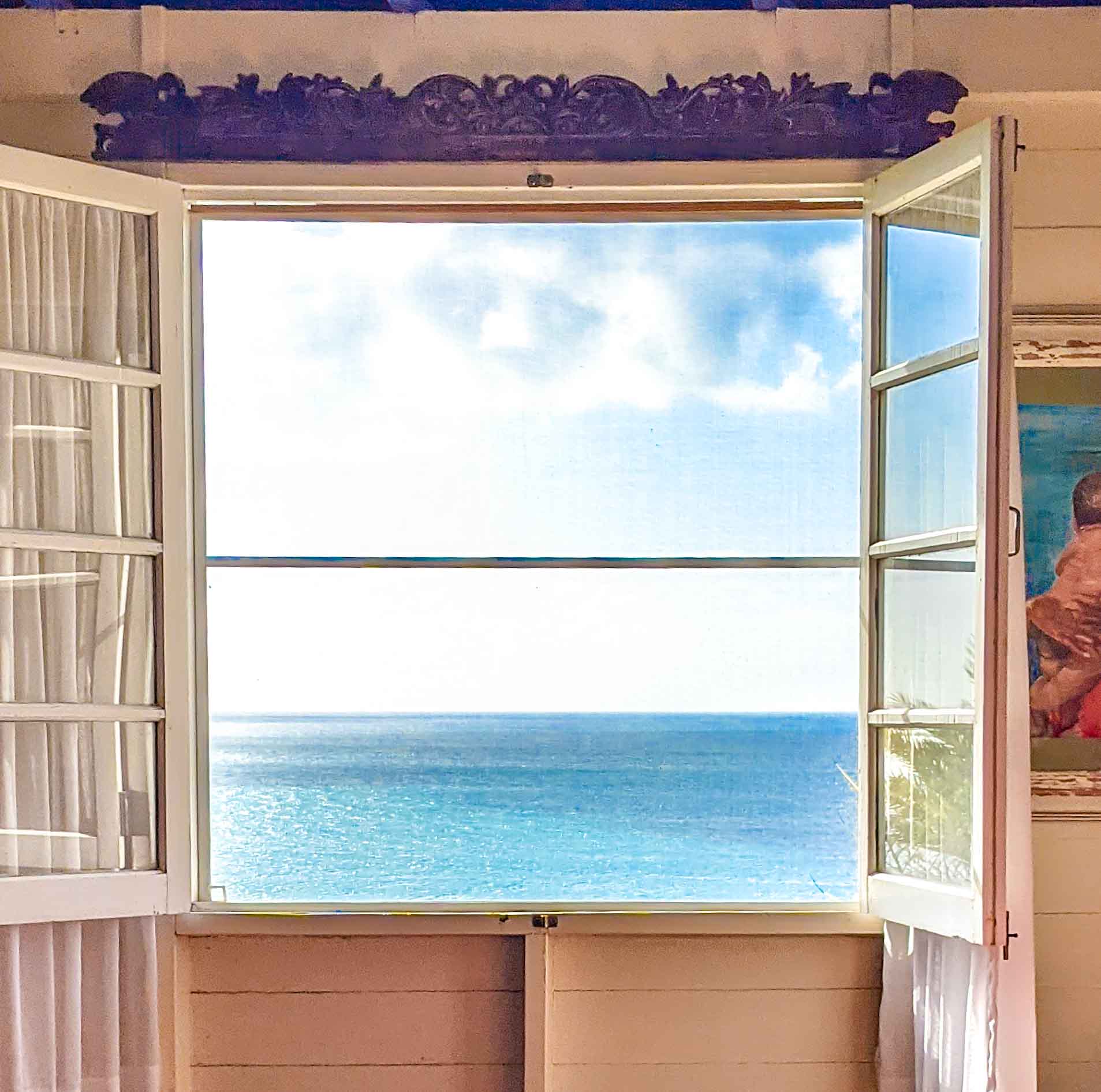 Getting to Antigua
For US citizens, you do not need a visa to travel to Antigua. In addition to connecting flights, there are direct non-stop flights from some US destinations like NYC. At this time of year (Spring/Summer), you can get flights from $200-$400.
Absolutely everyone takes US dollars from cab drivers to street vendors, so if you are coming from USA, you won't need to change any money unless you want to. Stores, supermarkets etc. take credit cards.
However, even though you can pay in US dollars, change will be given in the currency in Antigua, which is the Eastern Caribbean Dollars.
The exchange rate is about 2.38 to $1 USD. (2021)
Antigua People
Everyone is friendly and always full of smiles. People are glad to help if you have any problems or if you just want to chat to find out more about the local people.
Beautiful Beaches
With 365 beaches, you can easily visit many beaches and see a range of colorful water colors to swim in the warm Caribbean waters. Snorkeling, scuba diving and other water sports are all fun activities to enjoy on Antigua Beaches.
East to West and North to South, there are so many beautiful beaches to visit.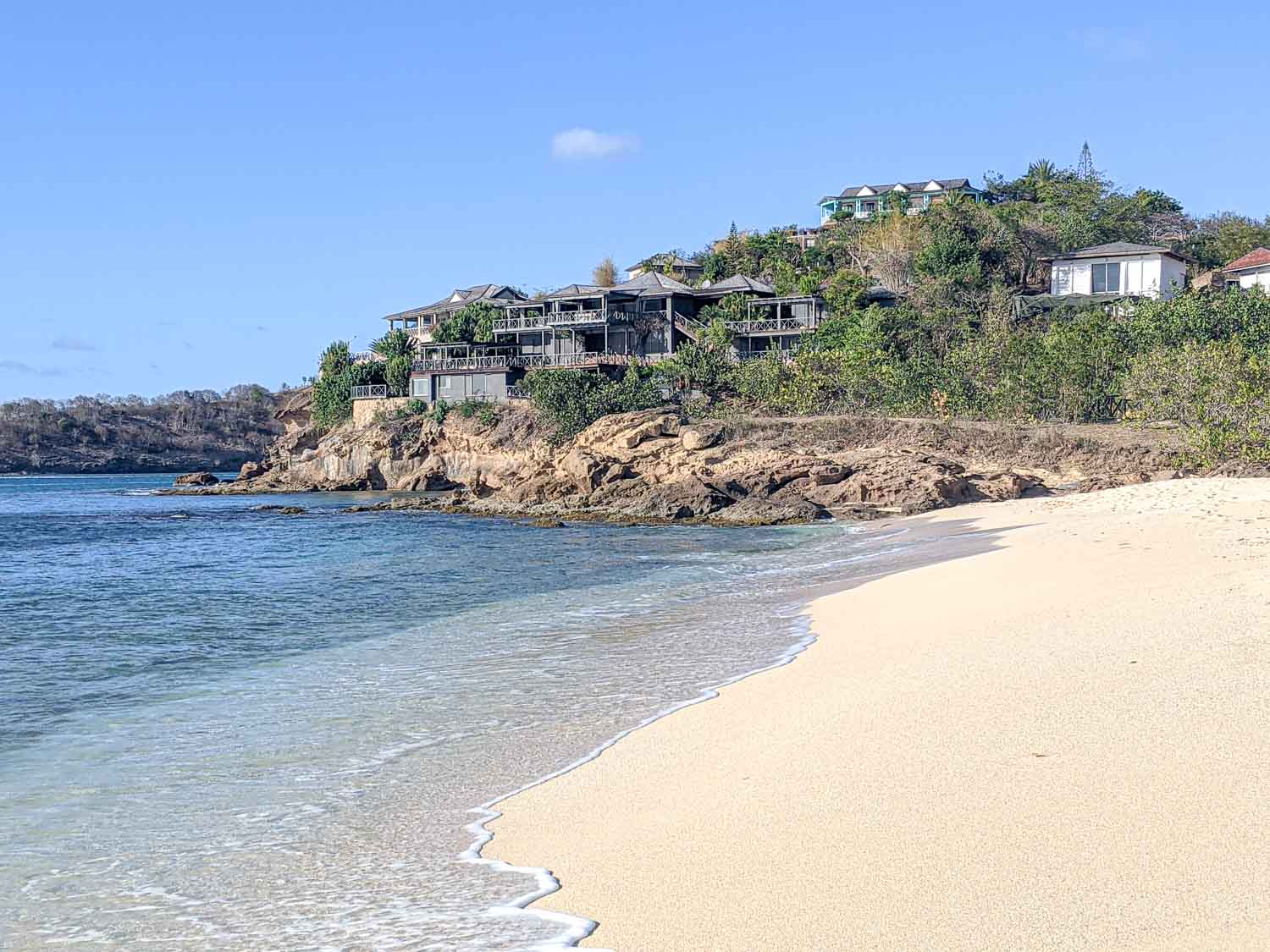 If you are into photography, every spot is a postcard ready frame.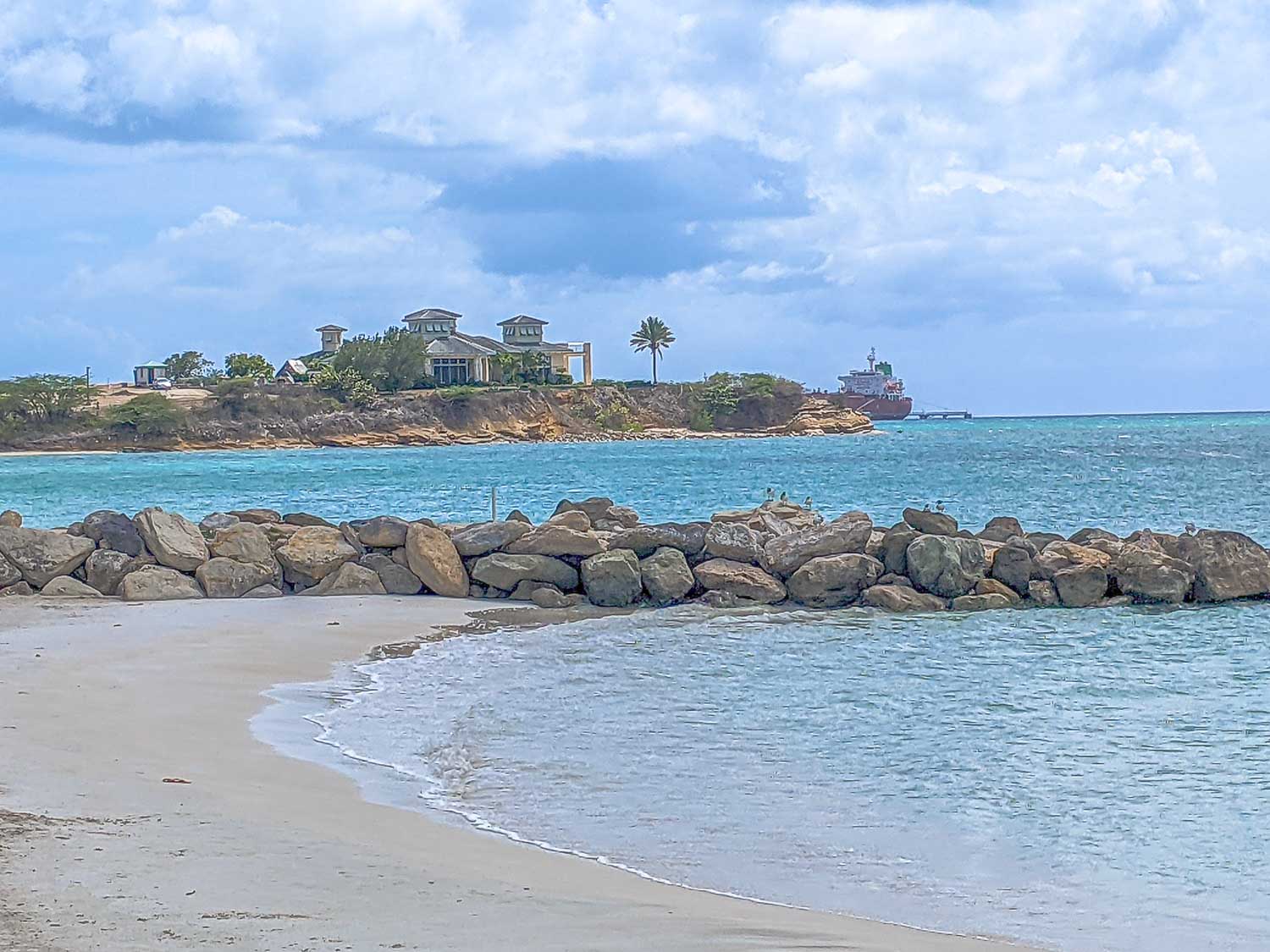 Food
The food is healthy and rustic, but full of so much natural flavors. If you have only tasted mangoes and pineapple in USA or Europe, you are in for a treat!
Every fruit is juicy and sweet and just does not compare to anything in the USA.
Even the meat has so much more flavor. You don't need to add so much stuff to make it so delicious. All the herbs and spices aren't necessary when it has so much natural flavor.
There are many fast food places that feature things like pizza, burgers, schwarma and the like. There are also some high end restaurants that cater to western palates, however I suggest you try the restaurants that feature the local cuisine.
Some common local foods you can try is roti (a flatbread filled with your choice of curried fillings), fungee and saltfish (polenta with okra and dried salted cod) and curry of your choice.
Don't miss the national dish of ducana, which I detailed in my restaurant review of Hemingway's in Antigua here. Besides Hemingway's. here are a few other restaurants I suggest trying.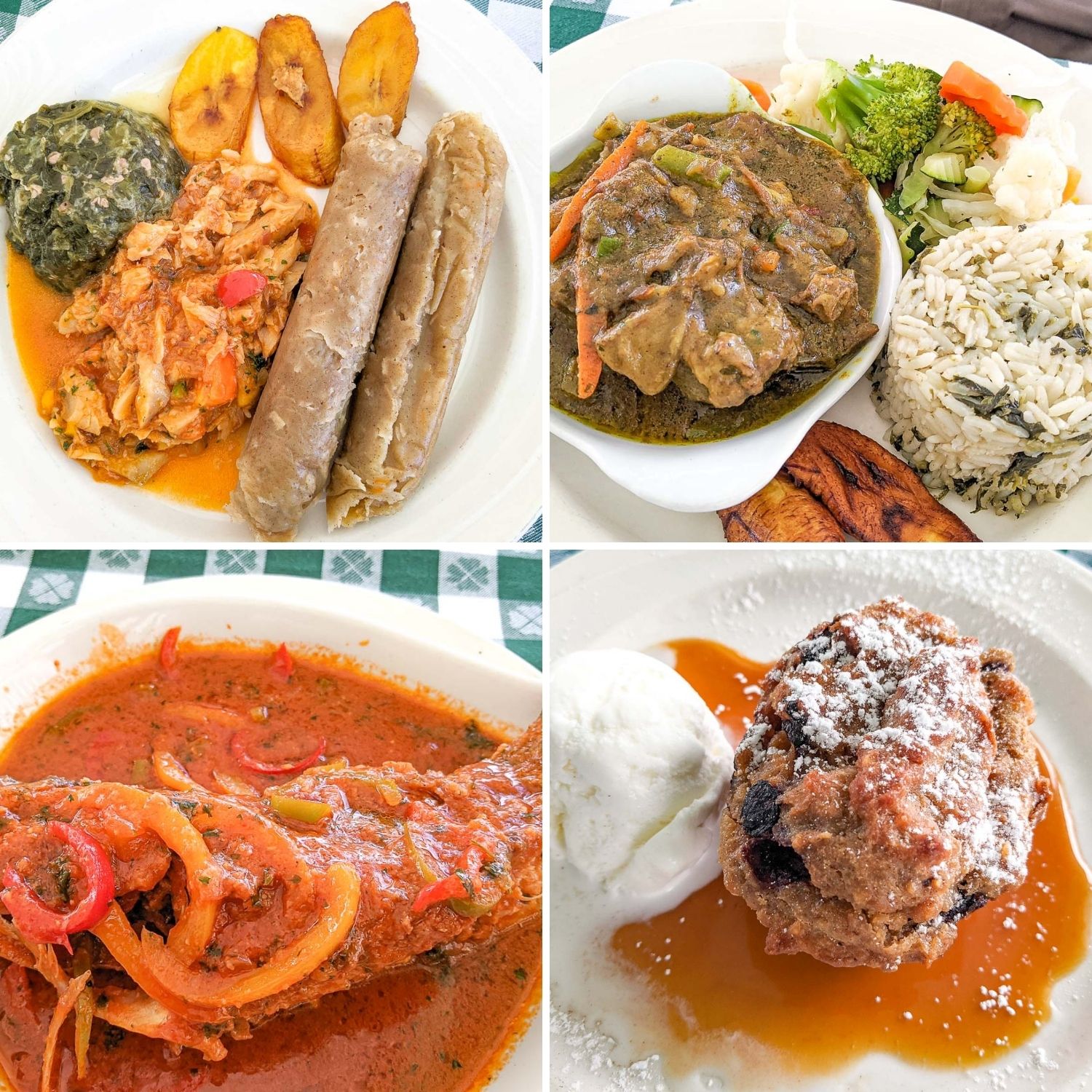 Vegetarian Friendly
Antigua is a veggie friendly destination. Roti Shops will have tofu roti and other vegetarian options. In the capital city of St. John, there are a few Middle Eastern restaurants where you can get things like falafel. Regardless, I found most restaurants had vegetarian options.
Nature Lover's Paradise
Little black birds flying around, cows and goats grazing as you drive by, strenuous hikes worth the effort when you are rewarded with the most breathtaking gorgeous views are just a few reasons nature lover's will love Antigua.
If waking up to the sounds of ocean waves and birds automatically put a smile on your face, then Antigua is definitely your next vacation spot.
I stayed at a treehouse in nature, where I had some birds join me for breakfast every morning!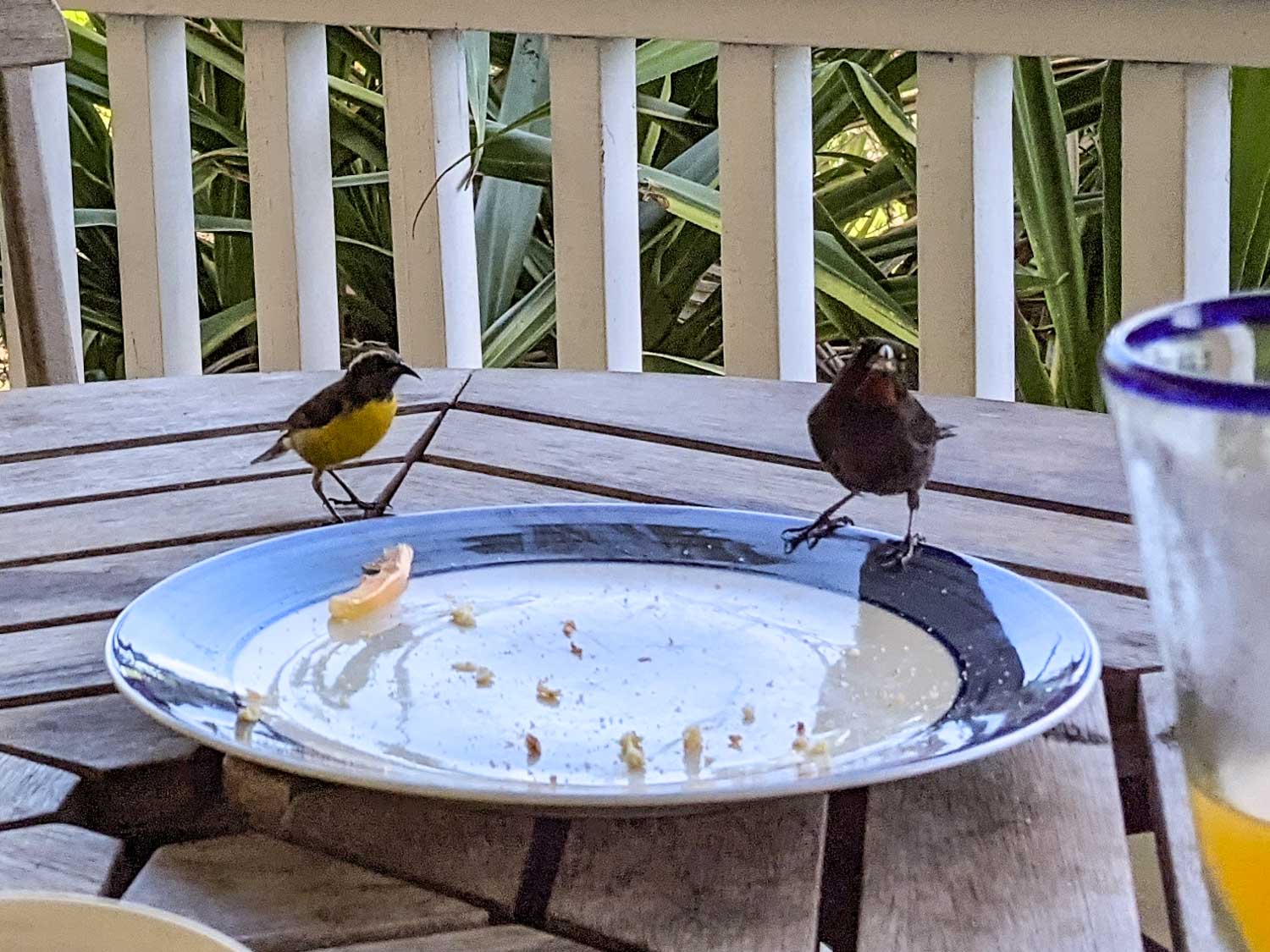 Sunsets
What can I say except that the sunsets are breathtaking gorgeous. I will just let the photos below speak for themselves.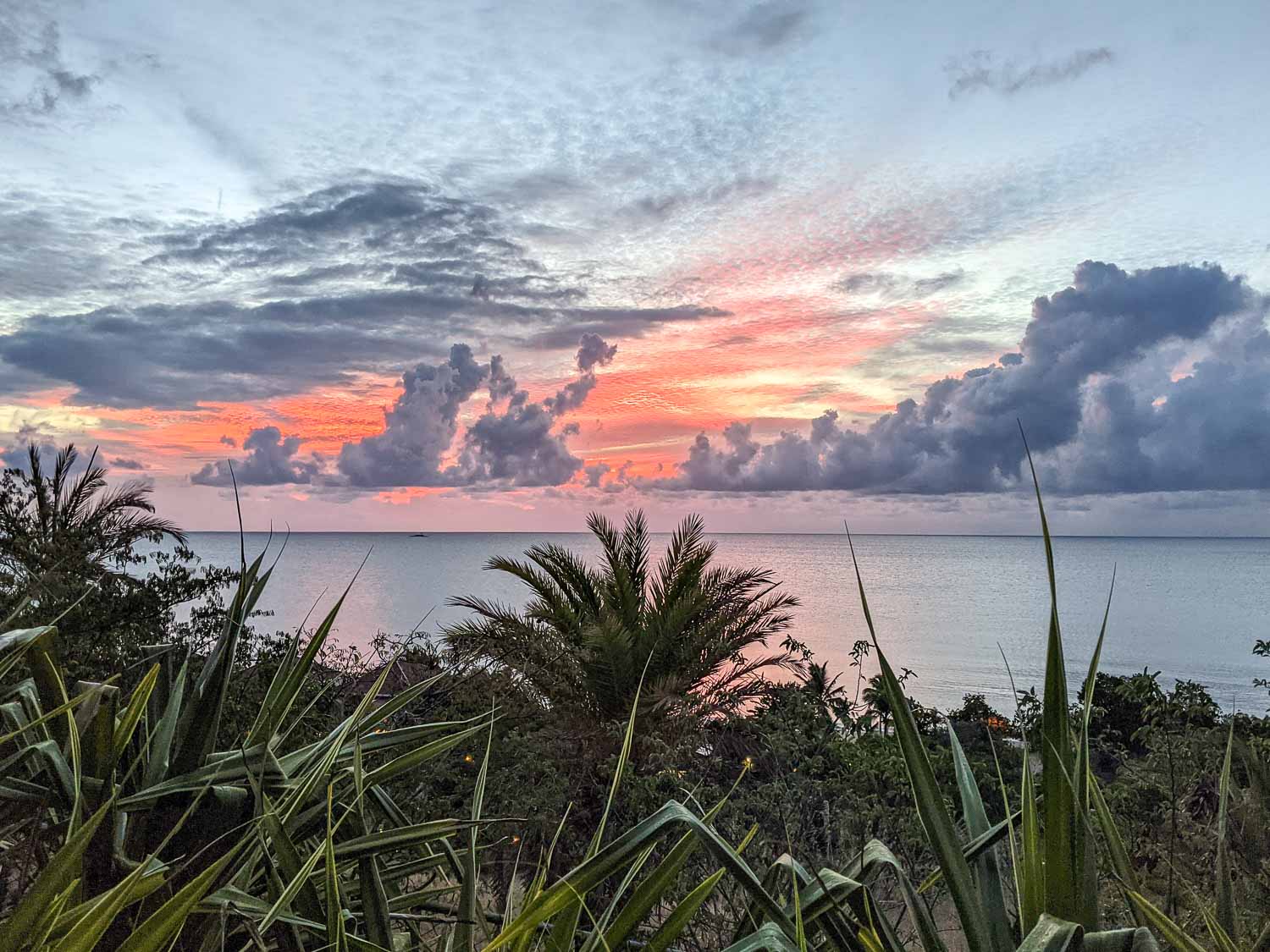 These are just a few of the many reasons to visit Antigua. If you are looking for a vacation spot that is not packed with tourists, but has beautiful beaches and hiking, delicious food and friendly people, Antigua has to be your next vacation.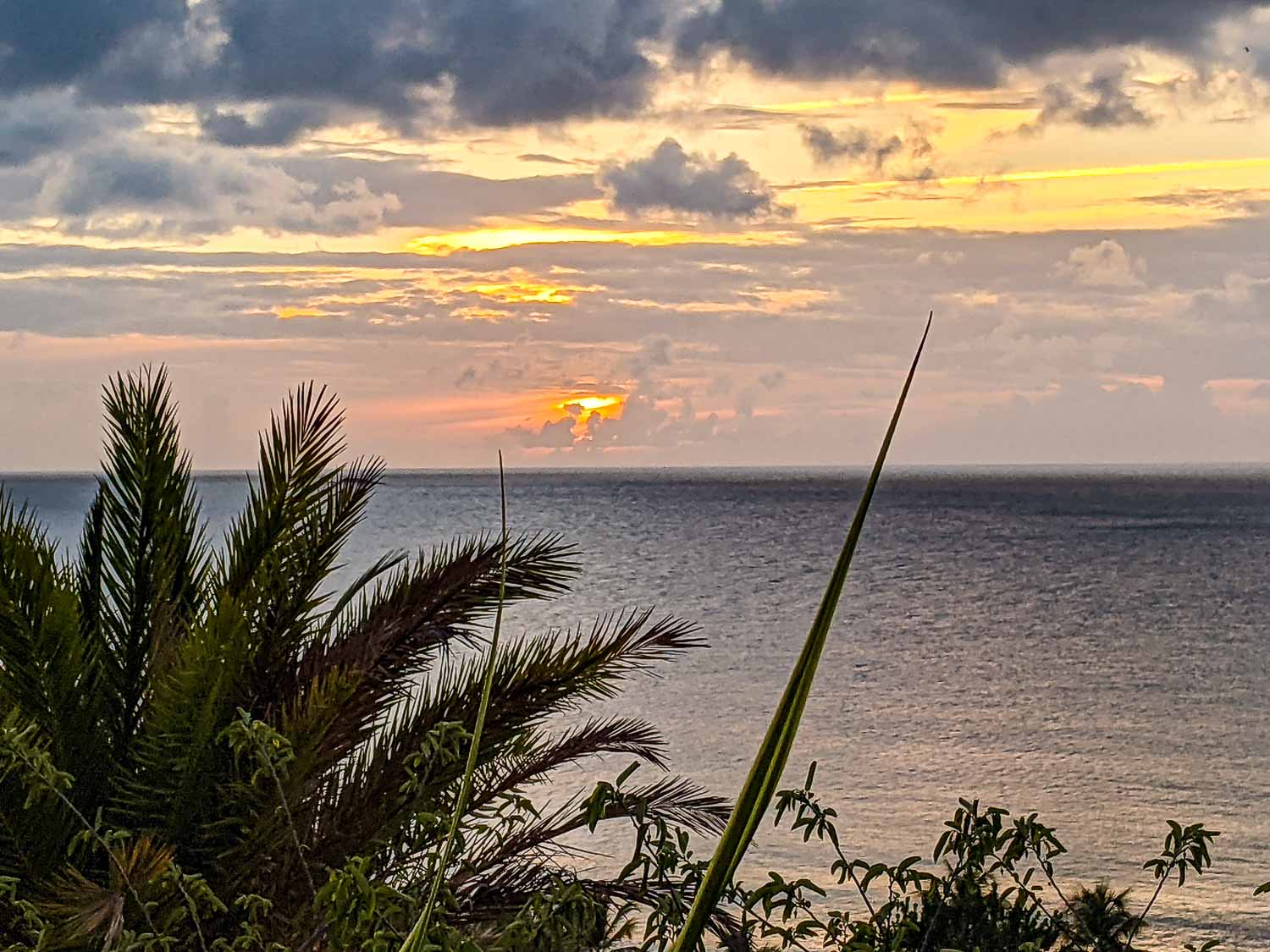 If you are looking for a party place with nightclub action, Antigua may not be the best option but for a relaxing getaway as a solo traveler, romantic getaway or family vacation, it is ideal!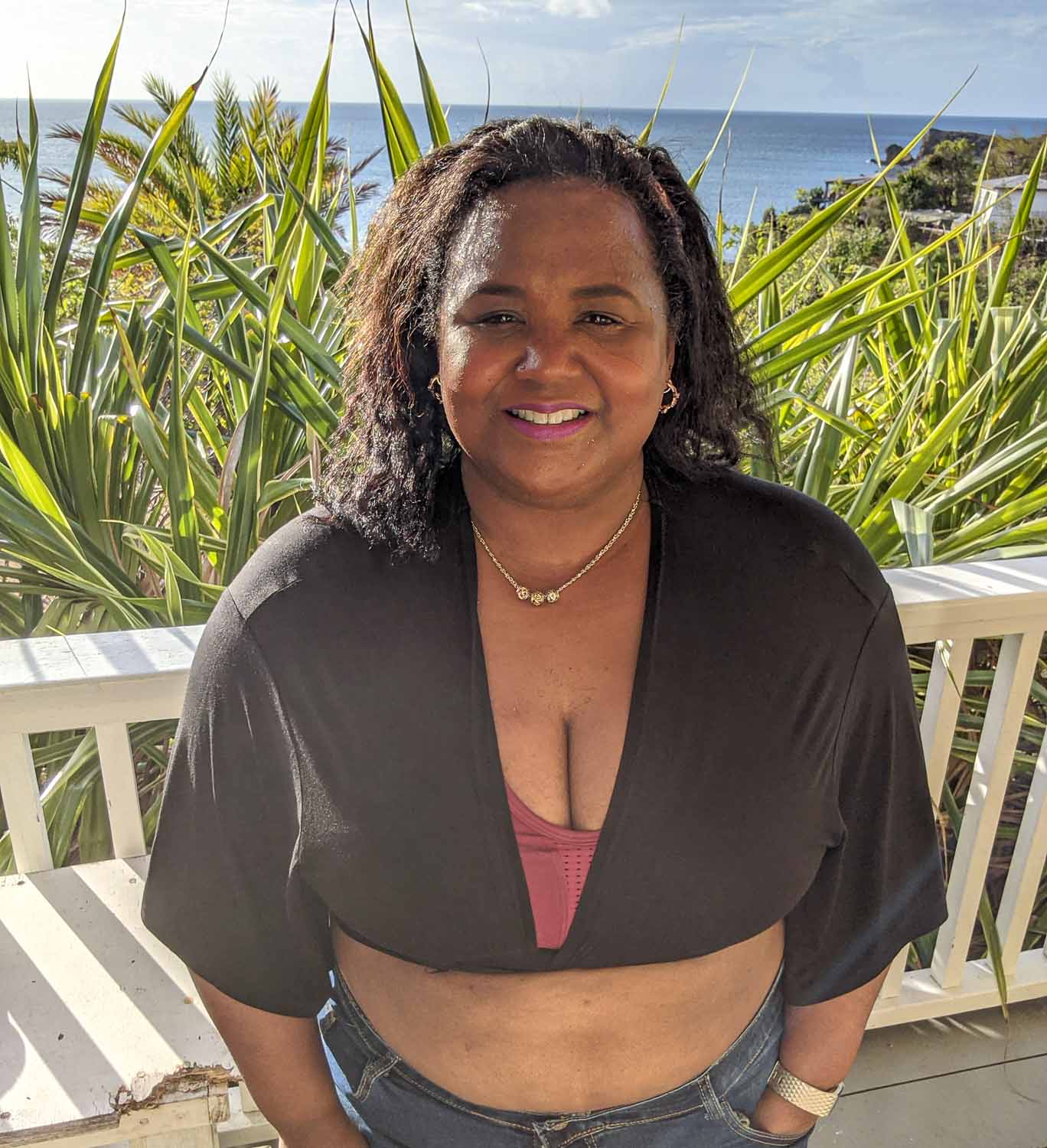 If you need any assistance planning your trip to Antigua or anywhere else, please contact me to take advantage of my Trip Planning Services.