10 Chinese New Year Recipes to celebrate the Lunar Festival from Chinese, Thai, Malaysian and Vietnamese Cuisine!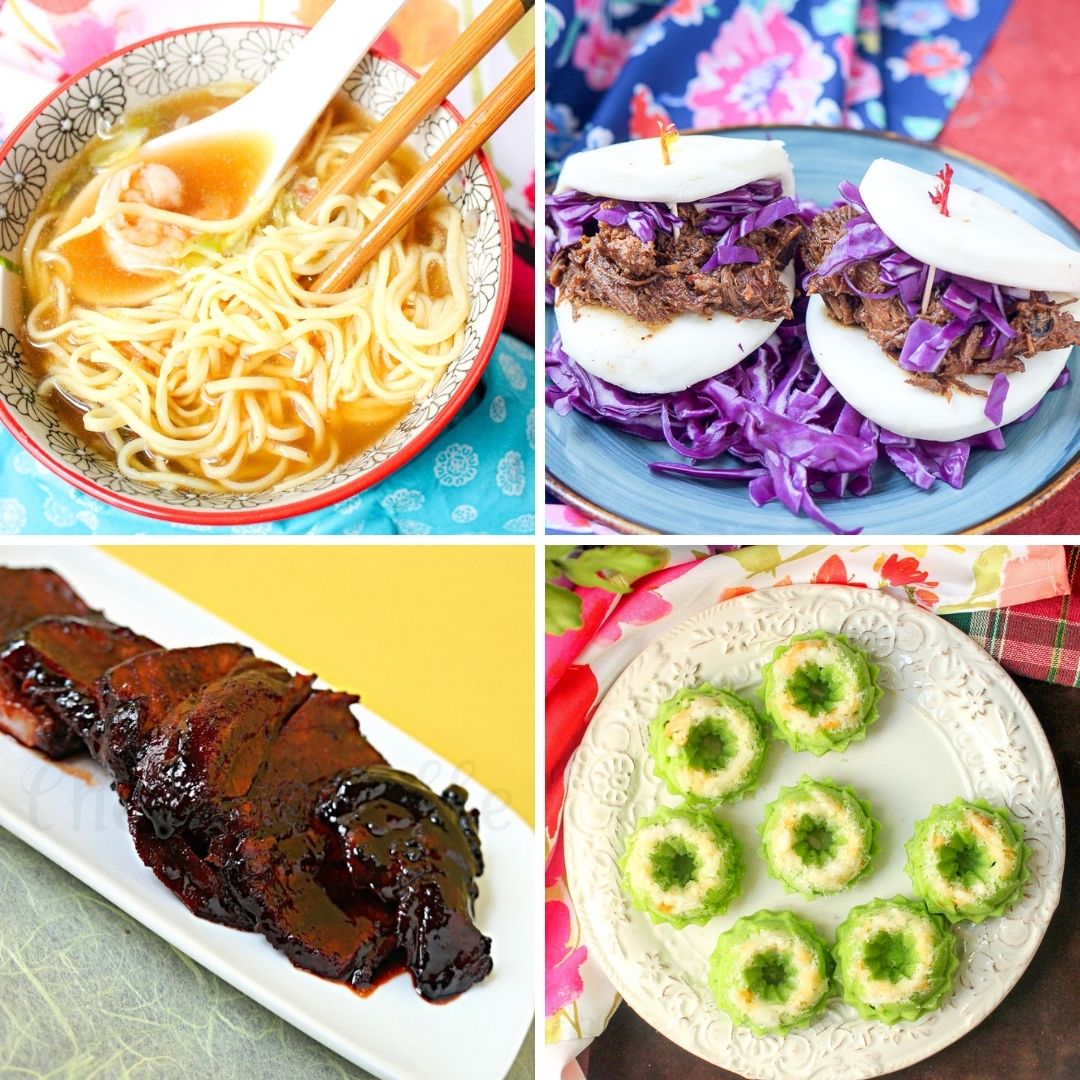 In 2021, we are celebrating the Year of the Ox.
On February 12th, people around the world will be celebrating the Lunar Festival. Chinese New Year Parades usually occur from New York City to Penang. This year it will not be the same, but you can still celebrate the Lunar Festival at home with these Asian Recipes to celebrate Chinese New Year.
Not only in China, but the celebration occurs around the world in all cities with large Chinese descended populations.
Cooking up delicious Chinese dishes on Chinese New Year is one way you can use to educate your families about this cultural festival. Teach your kids about the significance and the symbolism of some of the foods like longevity noodles for a long life or nian gao for family cohesiveness.
Especially if you home school your kids, this is a great opportunity to created added value to their education in a fun way. Get them involved if you can and let them help you cook a Chinese New Year meal together!
A collection of resources to reinforce multi subject learning with global recipes. For all of your kids who love to cook, reinforce geography, history, math and cross cultural learning!
Here are some foods to cook to celebrate Chinese New Year and their significance!
Chinese New Year Foods
Longevity Noodles – longevity and happiness (use longevity noodles in this stir fry)
Fish or Shrimp/Prawns – prosperity
Dumplings & Spring Rolls – wealth
Tangyuan (Sweet Rice Balls) – family togetherness (although the steamed version is more traditional, this Southeast Asian style fried version is equally delicious)
Citrus Fruits – fullness and wealth
Nian Gao – Coconut Sticky Rice Cake (an easy baked version, although steaming method is most traditional)
Download Chinese New Year Infographic
I've also put together this fabulous Info Sheet you can print to teach your families about the symbolism and traditions of the Lunar Festival.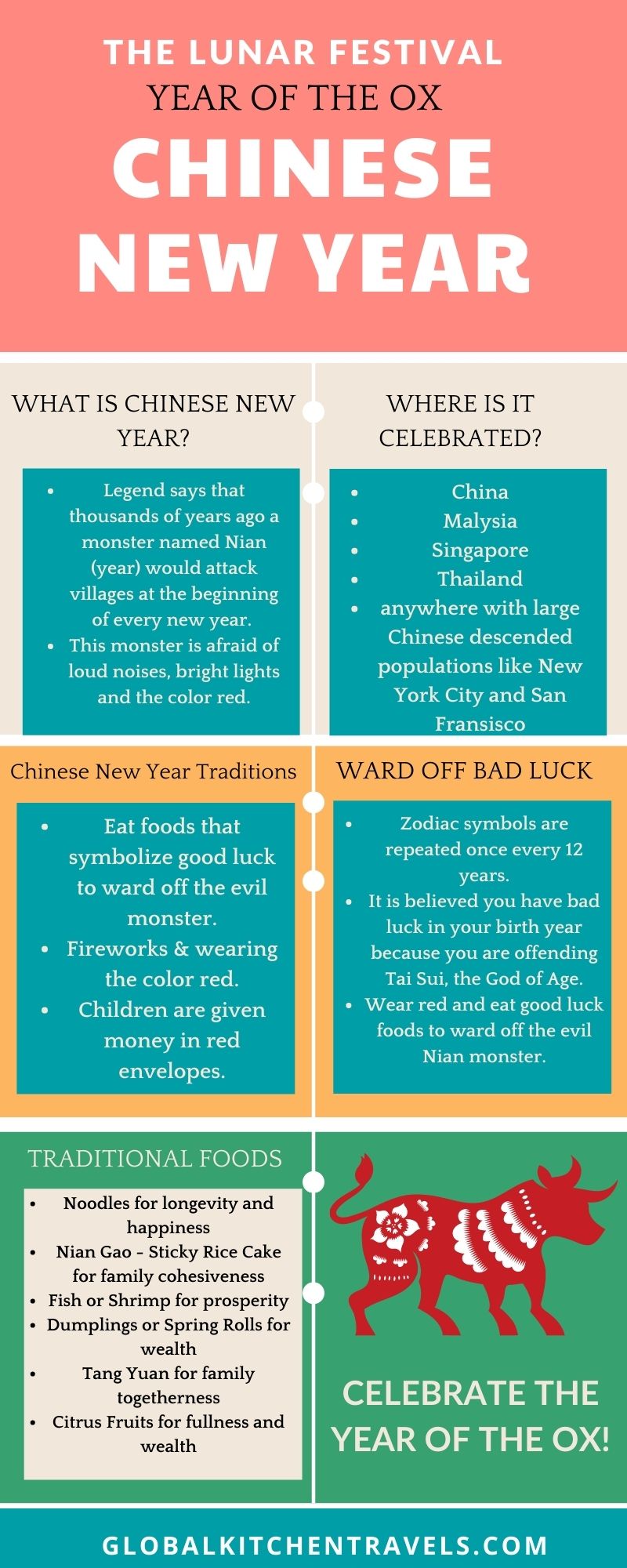 Here are some more Chinese and Southeast Asian Recipes to celebrate Chinese New Year!
10 Chinese New Year Recipes
Chinese New Year Recipes
10 Chinese New Year Recipes from across Asia and Southeast Asia to celebrate the Lunar Festival
a few tools that might come in handy for these recipes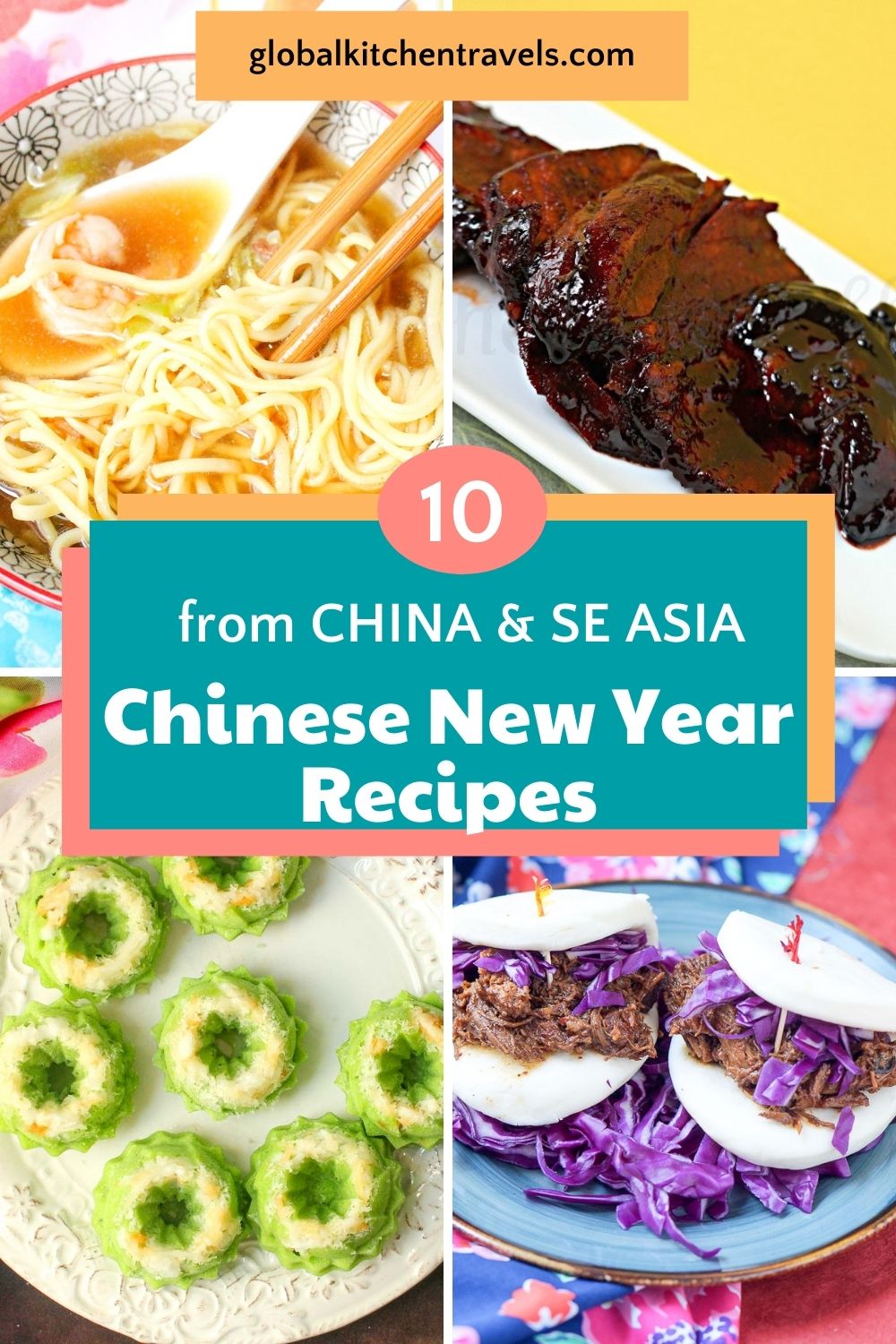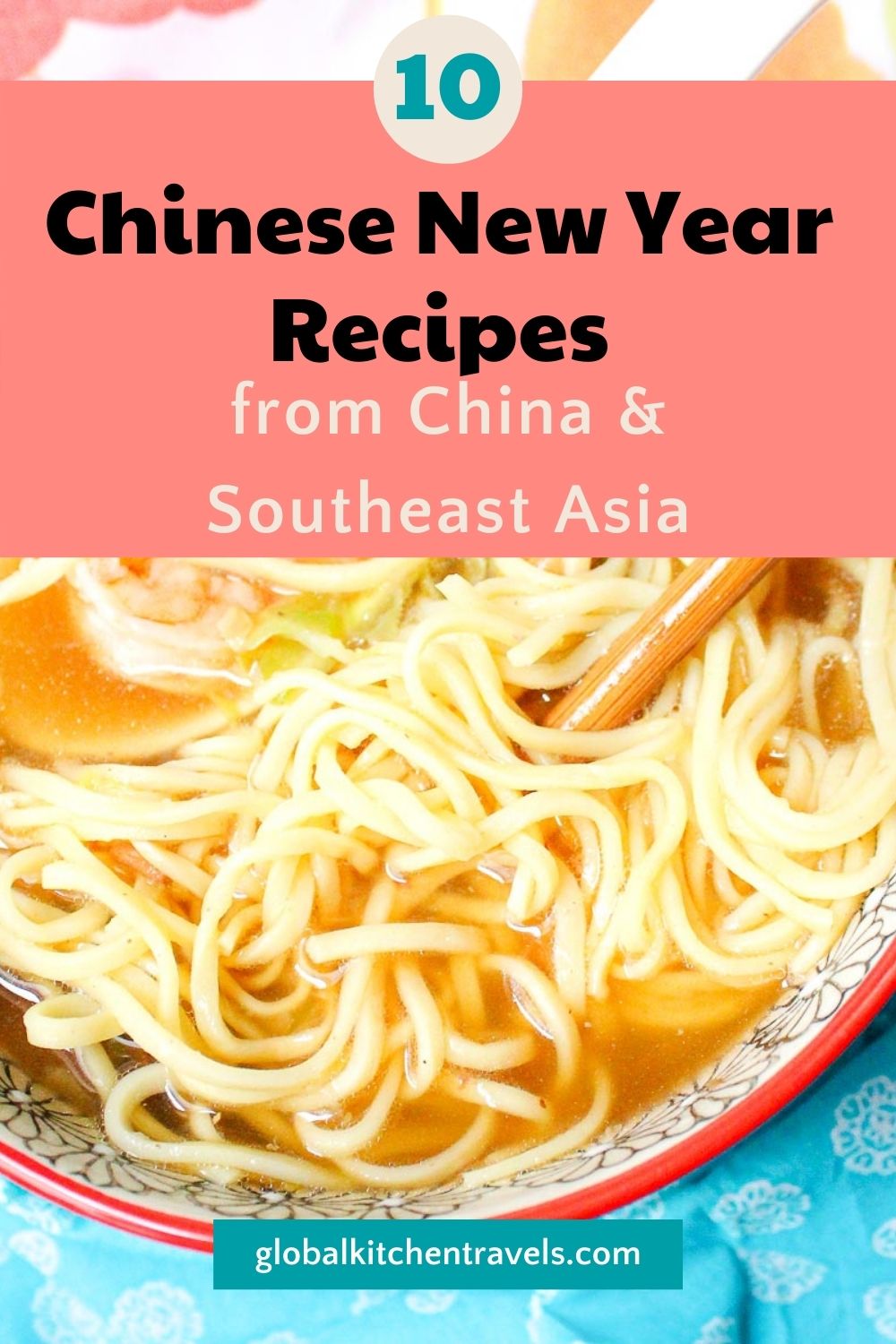 Don't forget to visit the RECIPE INDEX with over 1000 recipes from around the world including lots of Vegetarian Recipes and Gluten Free Recipes!