Last Updated on January 11, 2021 by Chef Mireille
Free Resources to reinforce math, geography, history, science & cultural learning in the kitchen with recipes for both Vegetarians & Meat eaters!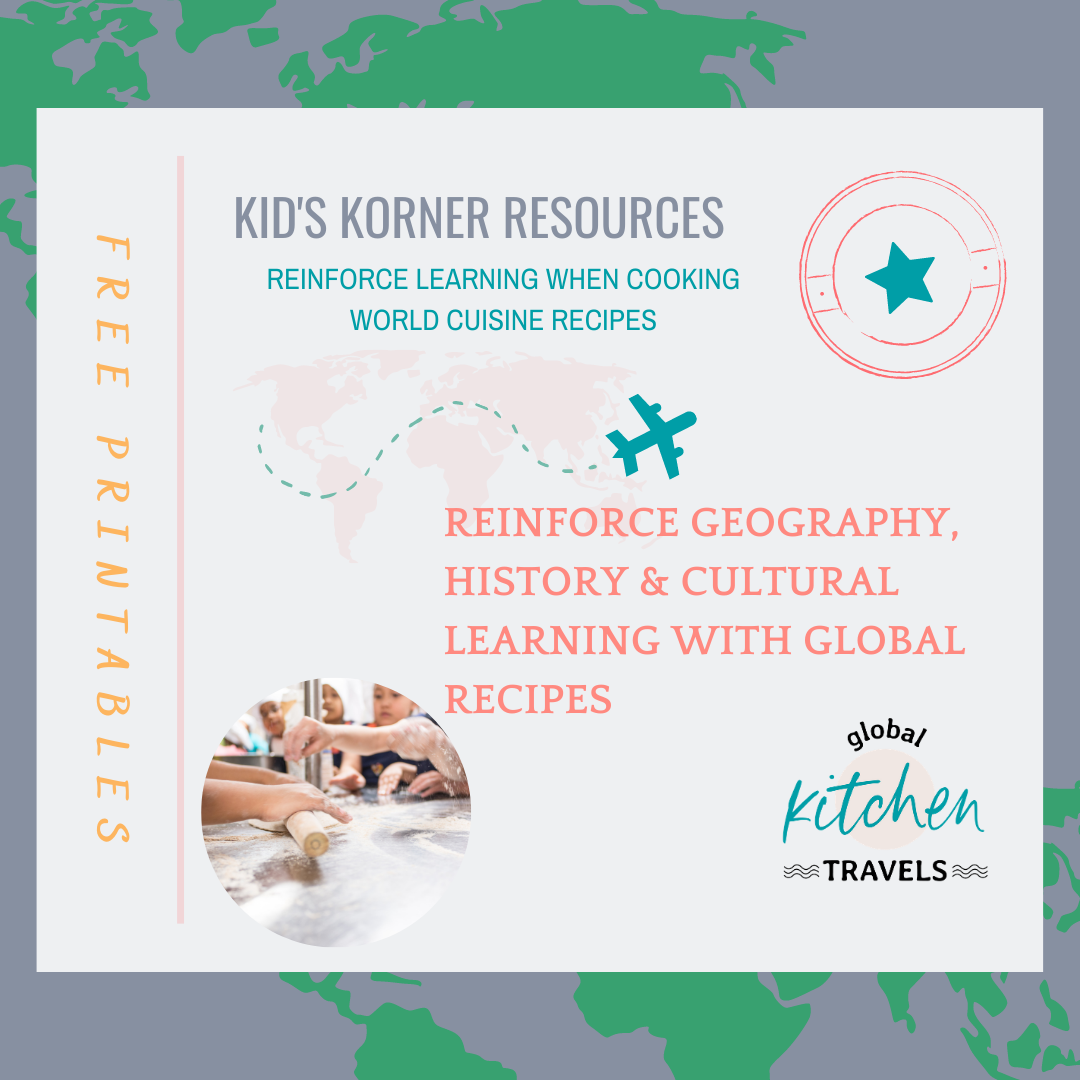 Are you a homeschooling parent?
Are you an educator?
Do you want to provide a more varied education to your kids with a global perspective?
Then you have come to the right place!
I am so excited to announce the launch of Kid's Korner. If you are on my mailing list, you already know about it! Make sure to subscribe to get on the insider list for all my website updates!
so what is Kid's Korner?
What is Kid's Korner?
Kid's Korner is a new section of the website 100% devoted to kids learning in the kitchen. Yes, you can have fun with food and learn at the same time!
In the highly developed and globalized world we live in, household skills like cooking often get overlooked. However, cooking is an important life skill that will serve your kids well to become self sufficient adults.
I remember when I was working at my first post university job, some of my friends were spending so much of the little income we were earning on food. They were buying every meal outside because they could not make basic things like roast chicken or mashed potatoes even.
However, cooking with your kids can do so much more than that. Other subjects like history, math, science, geography and cultural education can be reinforced in the kitchen with the GKT Info Packets and corresponding menu's.
so what's included in the GKT Info Packets
Global Kitchen Travels Info Packets
one sheeter with facts about each country – history, language, geography and cultural facts are all included.
a follow up sheet for your kids to research to learn more about each country.
an answer sheet to check their answers to the follow up research questions.
both Vegetarian and Meat Eaters menu's for each country so you can dive deep to experience a new country every week. Recipe links for 3 menu's available for each country.
Samples
Cooking with your Kids can be so much more than a way to get dinner on the table!
There will be 7 info packets made available with more resources COMING SOON!
What age group?
The Info Packets are purposefully broad so that they can encompass a large age group.
It is recommended for children aged 8-16. However, the smaller children may need assistance researching the follow up questions and more supervision in the kitchen.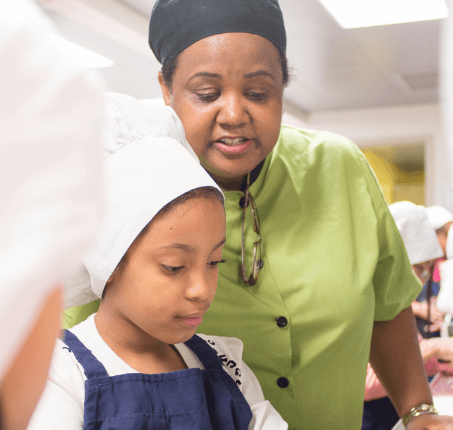 Coming Soon
more Math Resources reinforced with global recipes
virtual Cooking Classes
Lesson Plans for educators and home school parents
Get access
To get full access the library of Info Packets and first notifications of any new content and services, subscribe below!
Spread the word!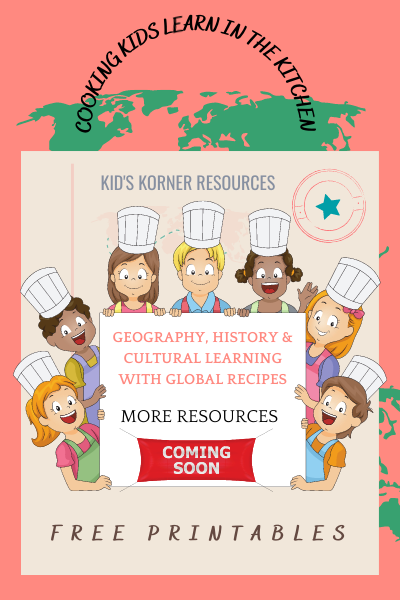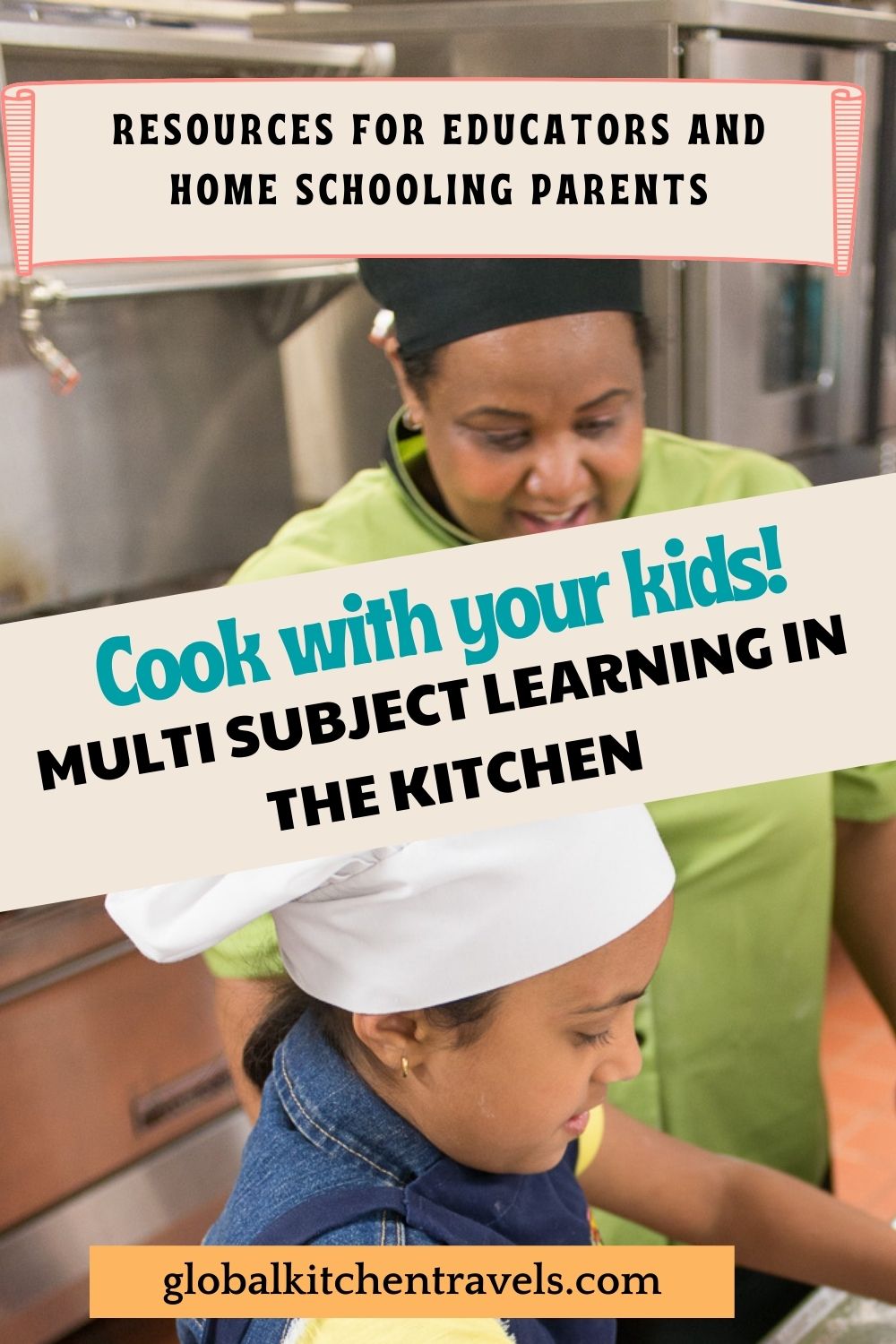 Don't forget to visit the RECIPE INDEX with over 1000 recipes from around the world including lots of Vegetarian Recipes and Gluten Free Recipes!