Last Updated on May 20, 2020 by Chef Mireille
Char Sui – Chinese BBQ Pork is a classic Chinese dish that you can eat on its own or add to your fried rice or lo mein. If at no other time, you must make it for Chinese New Year!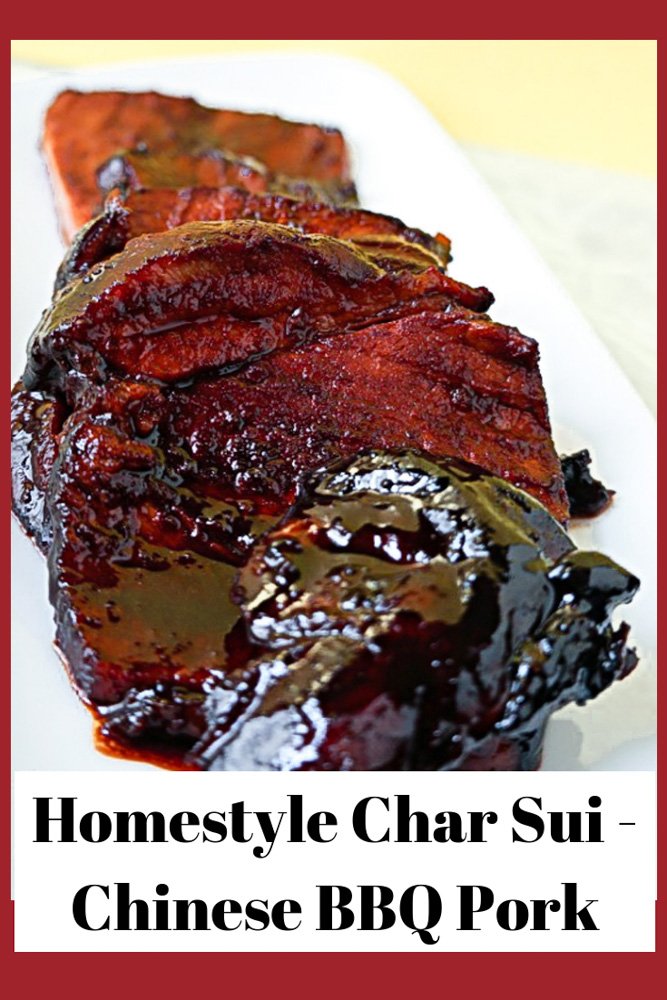 Most people who eat fast food Chinese have had Char Sui Pork at one time or another. It's the pork they use in Pork Fried Rice that accompanies almost every entree on the menu and in Lo Mein. So you ever wonder how they get that smoky, sweet flavor and bright color into the pork. Well today, I am going to show you how.
Most Chinese even usually purchase Char Sui. Very few people make it at home themselves. Everything tastes better when made at home, so you'll do better than the Chinese even if you follow this delicious recipe.
Celebrate Chinese New Year with a traditional recipe!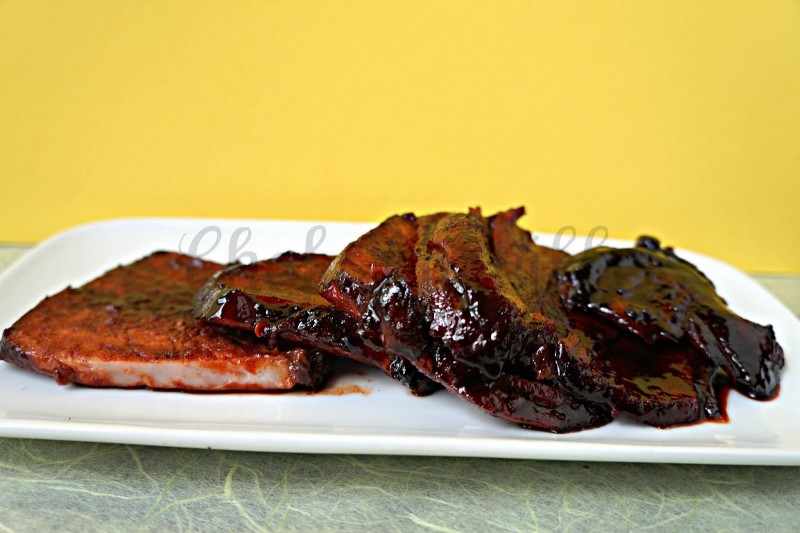 Although the best way to make char sui is on a grill, if you don't have one, this is the best alternative.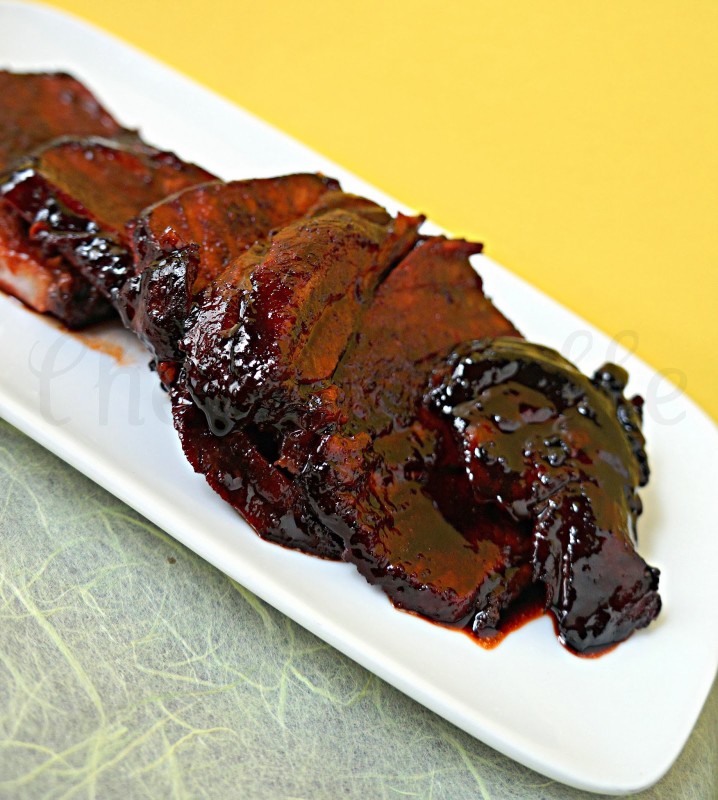 Are you planning a party for Chinese New Year? Here are some other recipes you might want to include on your menu! Not only in China, but Chinese New Year is celebrated throughout Southeast Asia. So you can try some of these both Chinese and Malay Recipes for your holiday menu.
Chinese New Year Recipes
Char Sui – Chinese BBQ Pork
Ingredients
4

lbs.

11 oz. pork butt/pork shoulder

5

tablespoons

barley malt syrup

5

tablespoons

honey

5

tablespoons

hoisin sauce

5

tablespoons

soy sauce

4

tablespoons

Shaoxing cooking wine

3

tablespoons

black vinegar

8

cloves

garlic

sliced

1

tablespoon

5 spice powder

1

teaspoon

ground white pepper

1

tablespoon

sesame oil

red food coloring
Instructions
Combine all the

ingredients

except the pork and the food coloring in a saucepan. Heat for 1-2 minutes until everything is melted and you have a smooth sauce.

Remove most of the top layer of fat from the pork. Pierce the pork all over with a fork. Season gently with a little salt. Place the pork in a bowl.

Pour 1 cup of the sauce over the pork and rotate the pork a few times so that it is well coated on all sides with the sauce. Cover and put in the refrigerator overnight. Reserve the rest of the sauce for cooking the next day.

Preheat oven to 350 F.

Shake off the excess sauce. Place pork on a rack in a roasting pan lined with aluminum foil.

Add several generous pinches of liquid red food coloring to the reserved sauce.

Roast for 2 1/2 – 3 hours, until internal temperature is 140 F. Baste it every 1/2 hour with the reserved sauce.

Let it rest for at least 15 minutes. Slice and brush with the remaining sauce. Smoky, sweet and luxurious!

Serve with rice, noodles or steamed vegetables. 
Nutrition
Calories:
446.13
kcal
|
Carbohydrates:
17.82
g
|
Protein:
27.48
g
|
Fat:
28.61
g
|
Saturated Fat:
9.64
g
|
Sodium:
606.24
mg
|
Fiber:
0.35
g
|
Sugar:
15.36
g
Did you try this recipe? Leave a comment below.
Please follow me on Instagram @chefmireille or tag me #chefmireille with your pics! I'd love to share them!