Last Updated on December 16, 2020 by Chef Mireille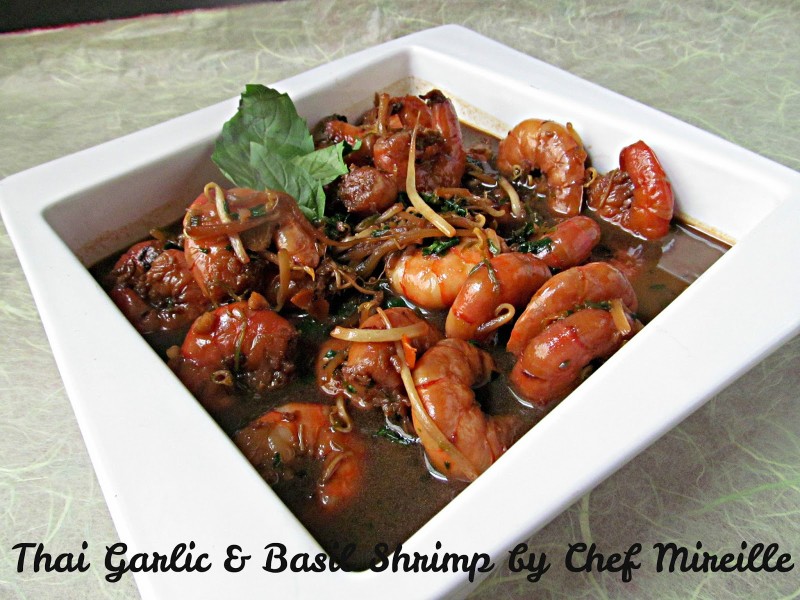 It's time again for the weekly Cookbook Cooking Challenge
Although I've cooked a few recipes from this book, Entree to Asia, it's been years since I've perused it. It was given to me as a housewarming gift when I moved into my apartment about 12 years ago by a Chinese co-worker who knew my penchant for cooking from all International cuisines. We both had memberships to the same gym, so after work we would often work out together and then reward ourselves by going out to dinner. In fact, she introduced me to what is now one of my favorite Middle Eastern restaurants which I frequent, The Moustache.
This book include recipes from all over Southeast Asia including Singapore, Malaysia, Thailand and Hong Kong. I had visited the Thai market in Chinatown and came home with some Thai basil and wanted to finish the whole bunch, so it did not go bad. After cooking a few standard Thai dishes that I always do, I went on a search for a new recipe to utilize the rest of the basil and found this one with mussels. I adapted the recipe by exchanging shrimp for mussels and adding some bean sprouts for a little more freshness to the recipe.
Thai Garlic & Basil Shrimp
Serves 4
Ingredients:
3 chiles, chopped
2 cloves garlic, chopped
8 cilantro stalks
1 tablespoon fish sauce
2 tablespoons black soy sauce (not the same as regular soy sauce – this is a thick soy sauce made with palm sugar molasses)
2 tablespoons oil
1/2 cup chicken stock
1 pound shrimp, shelled and deveined
1/2 cup bean sprouts
3 sprigs of Thai basil (aka holy basil), rough chopped
Using a food processor, combine chiles, garlic and cilantro. Process to a coarse paste.
In a small bowl, combine fish sauce, black soy sauce and water.
Heat oil in a wok or skillet. Add spice paste and stir fry for 1-2 minutes.
Add soy-fish sauce combination and bring to a boil.
Add shrimp. Reduce to a simmer and cook for 2-3 minutes, until shrimp are just cooked.
Add Thai basil and bean sprouts and stir to combine. Cook for 1/2 a minute and turn off heat.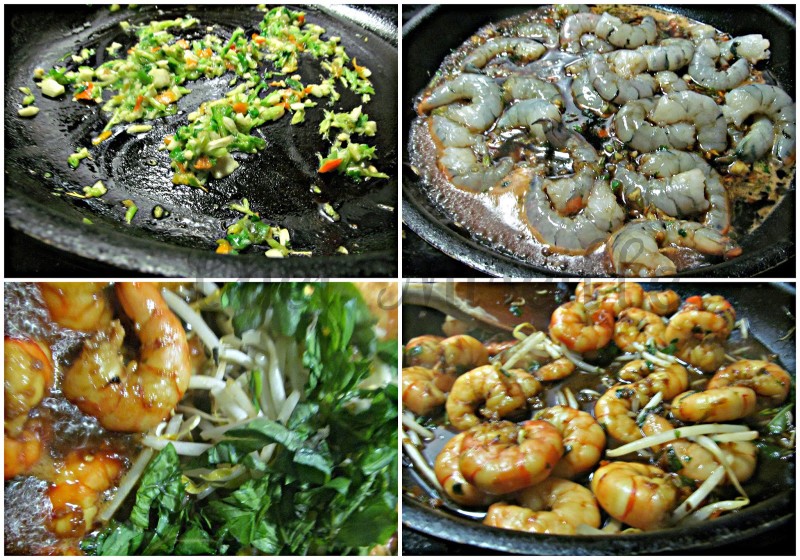 Serve immediately with Jasmine Rice.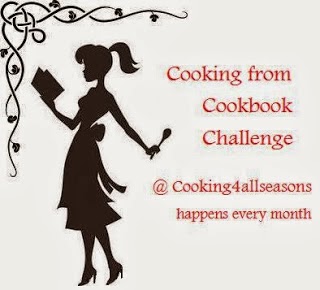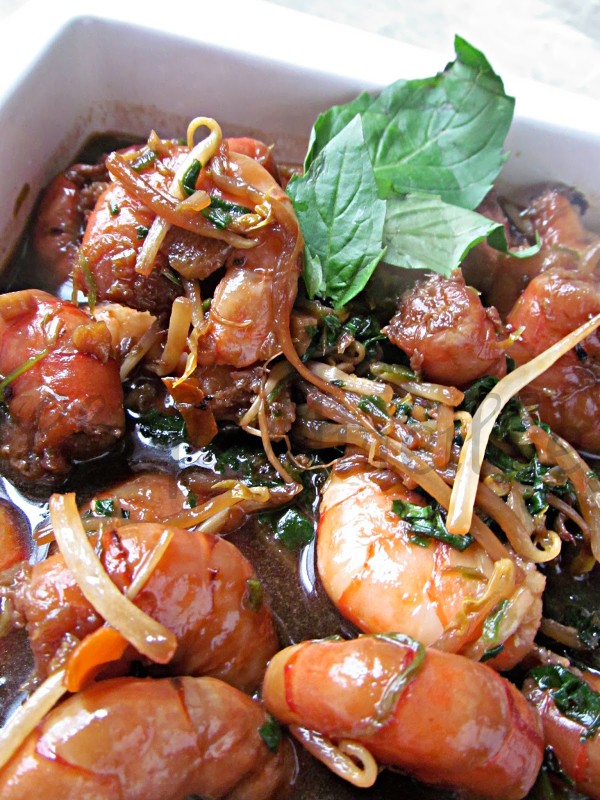 …partying at Fabulous Feast Friday…Vegetarian recipes can party here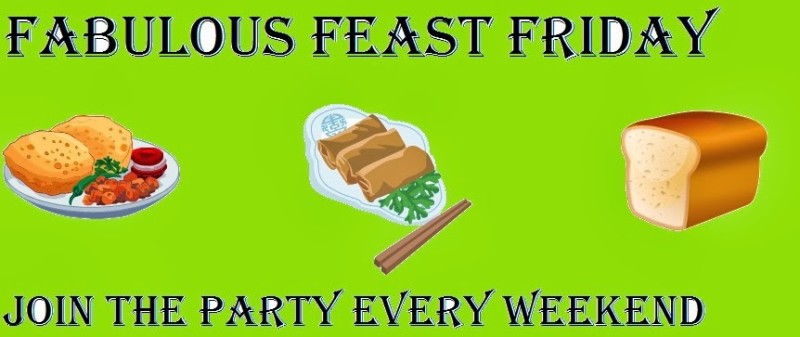 LIKE THIS RECIPE? LEAVE A COMMENT..I LIVE FOR THEM!
Chef Mireille