Last Updated on June 2, 2015 by Chef Mireille
Felicity Cloake has a series of over 200 recipes in the UK's Guardian newspaper website entitled…How to make the perfect…some of her recipes I agree with her methodology and some I don't. This week I am presenting my version of a few of the recipes she presented.
Pannacotta is a classic Italian dessert. In Felicity Cloake's version, she uses buttermilk. Since I live in the unofficial Italian capital of the United States and have had my share of pannacotta, buttermilk is not a traditional ingredient in pannacotta. I am a traditionalist at heart, so I went with traditional ingredients, however, I did make a white chocolate version I hope you love as much as my houseguests and I did.
White Chocolate Pannacotta
Serves 4
Ingredients:
3 9×2″ gelatin sheets
1 1/4 cups heavy cream
1/3 cup milk
1/4 cup + 2 tablespoons sugar
1/3 cup white chocolate, chopped
Dissolve gelatin sheets in cold water for 10 minutes.
In a saucepan, combine cream, milk and sugar. Bring to a low boil.
Squeeze out the water from the gelatin sheets and add to the heated cream. Stir until it is dissolved.
Remove from heat and stir in chocolate for about 1/2 a minute, until it melts.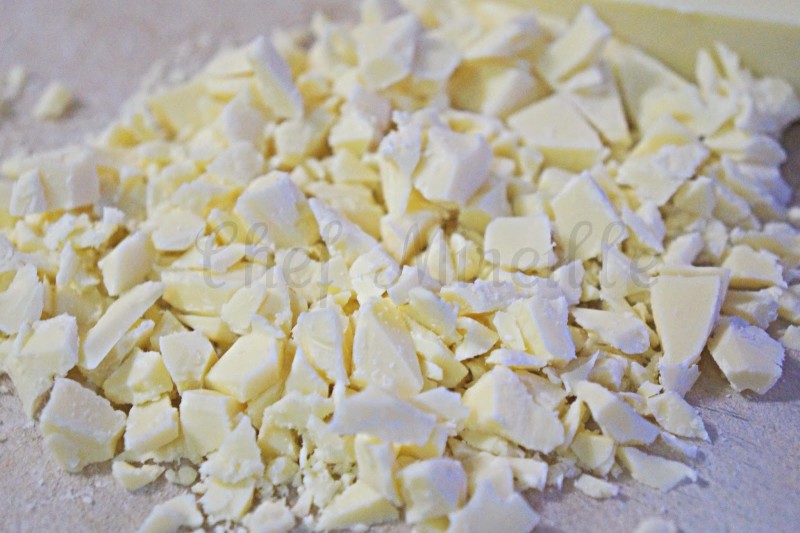 Pour through a strainer into 4 ramekins and chill for at least 4 hours.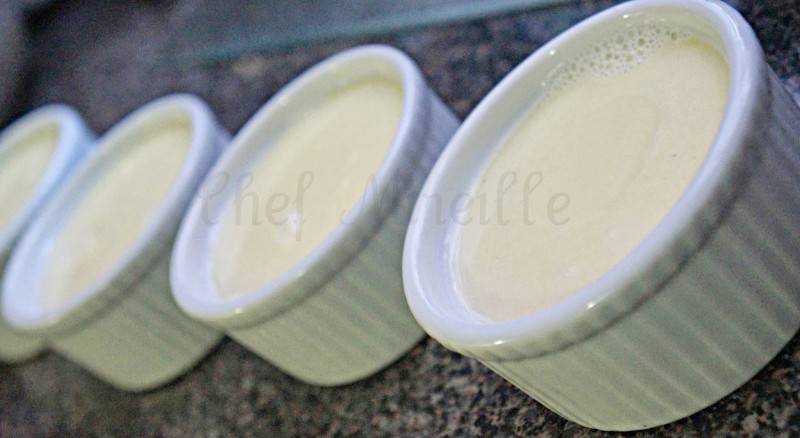 To unmold, place the bottom of the ramekin in a bowl of boiling water for 1 minute. Invert onto a plate.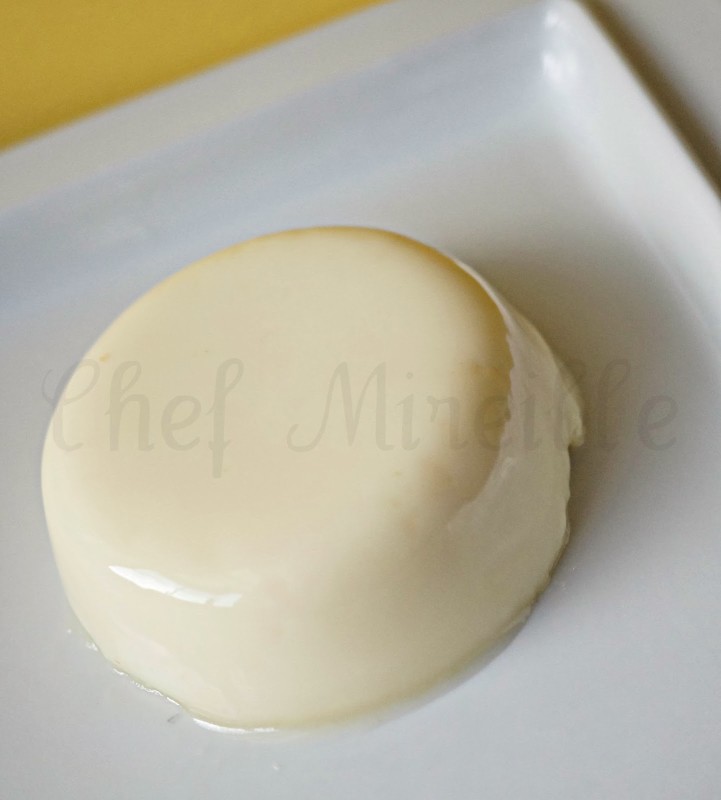 Serve with Peach Compote.
Peach Compote
Serves 4
Ingredients:
2 peaches, sliced
1/4 teaspoon ground cinnamon
1 1/2 tablespoons butter
1 tablespoon sugar
1 tablespoon apricot brandy
Melt butter. Add all other ingredients in a skillet and cook for 5 minutes, stirring frequently.
This is a rich and decadent custard and with the white chocolate flavor,it it simply luxurious with a melt in your month texture.
Grab a spoon and dig in…this is food orgasm on a spoon!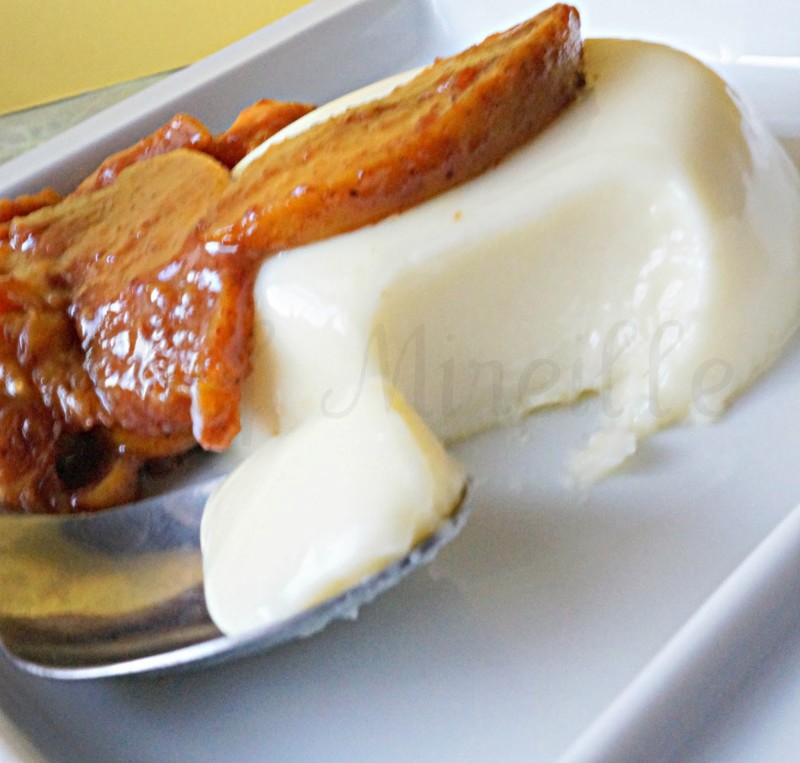 Check out the Blogging Marathon page for the other Blogging Marathoners doing BM#38
…linking to Food of the World – Italy & Taste of the Tropics-Chocolate hosted by Full Scoops
LIKE THIS RECIPE? LEAVE A COMMENT..I LIVE FOR THEM!
Chef Mireille