Last Updated on April 7, 2022 by Chef Mireille
A collection of over 25 Mexican Recipes and Mexican inspired Recipes to make your Cinco de Mayo feast incredible.
Everything from simple salsa's and refreshing summer drinks to hearty and filling soups and stews.
So let's check them out!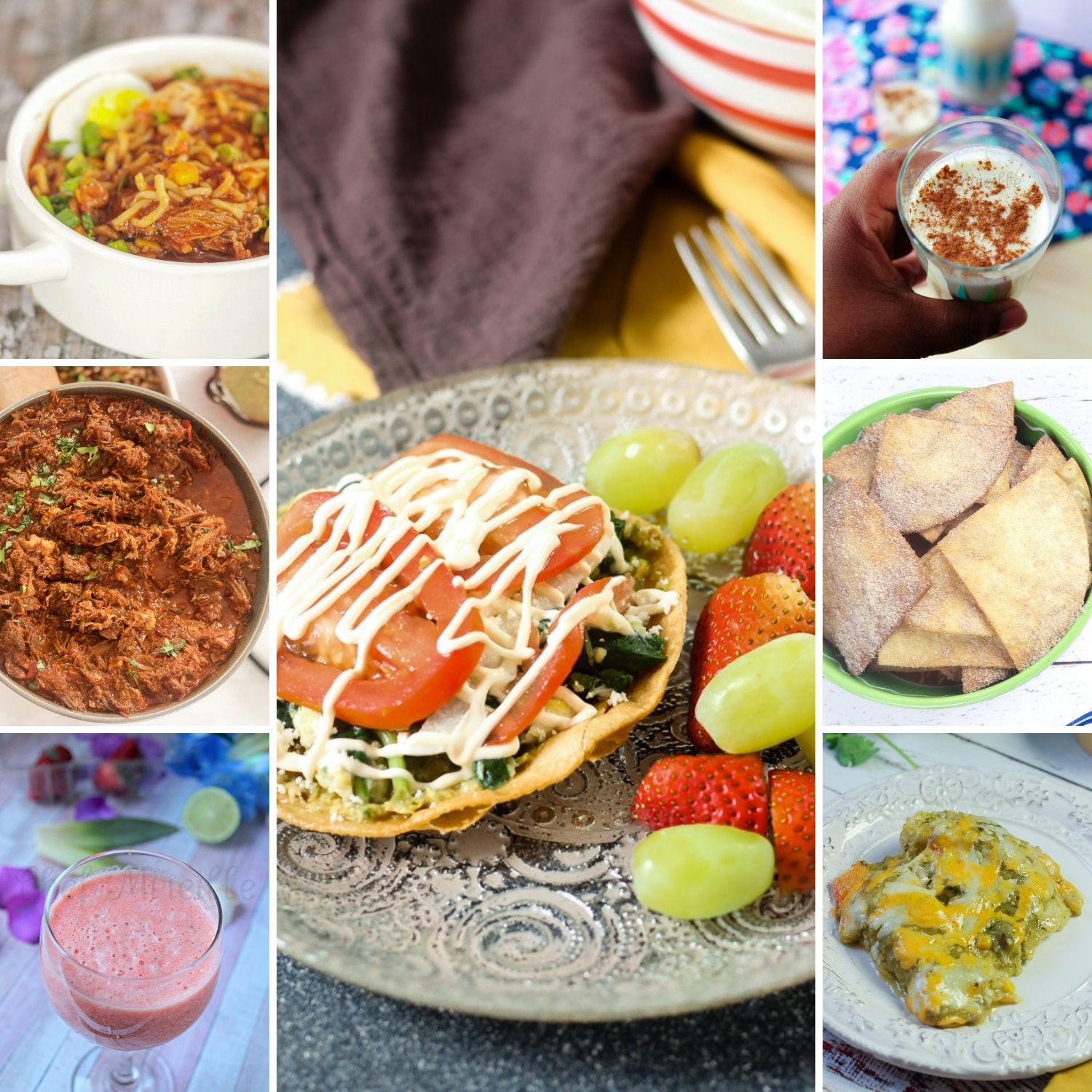 This post may include affiliate links.
but first…
Do you know why we celebrate Cinco de Mayo?
The history of Cinco de Mayo was to celebrate the May 5th victory in 1862 of Mexican forces over the French at the Battle of Puebla. There really isn't much fanfare over this holiday in Mexico, but here in America, this holiday has reached greater significance as a day to celebrate Mexican culture and heritage. This is one of the biggest holidays celebrated in bars – but who says the only way to celebrate is drinking tequila and margaritas while scarfing down nachos in a bar?
Instead how about enjoying some flavorful authentic Mexican Recipes at home as a better way to truly celebrate Mexican culture! Here are a few of my Mexican recipes from breakfast to dessert, hearty stews, light salads and tacos – something to satisfy everyone's palate!. Enjoy!
Mexican Appetizers
Mexican Breakfast Recipes
Mexican Side Dishes
Mexican Main Course Recipes
Mexican Drinks
Mexican Desserts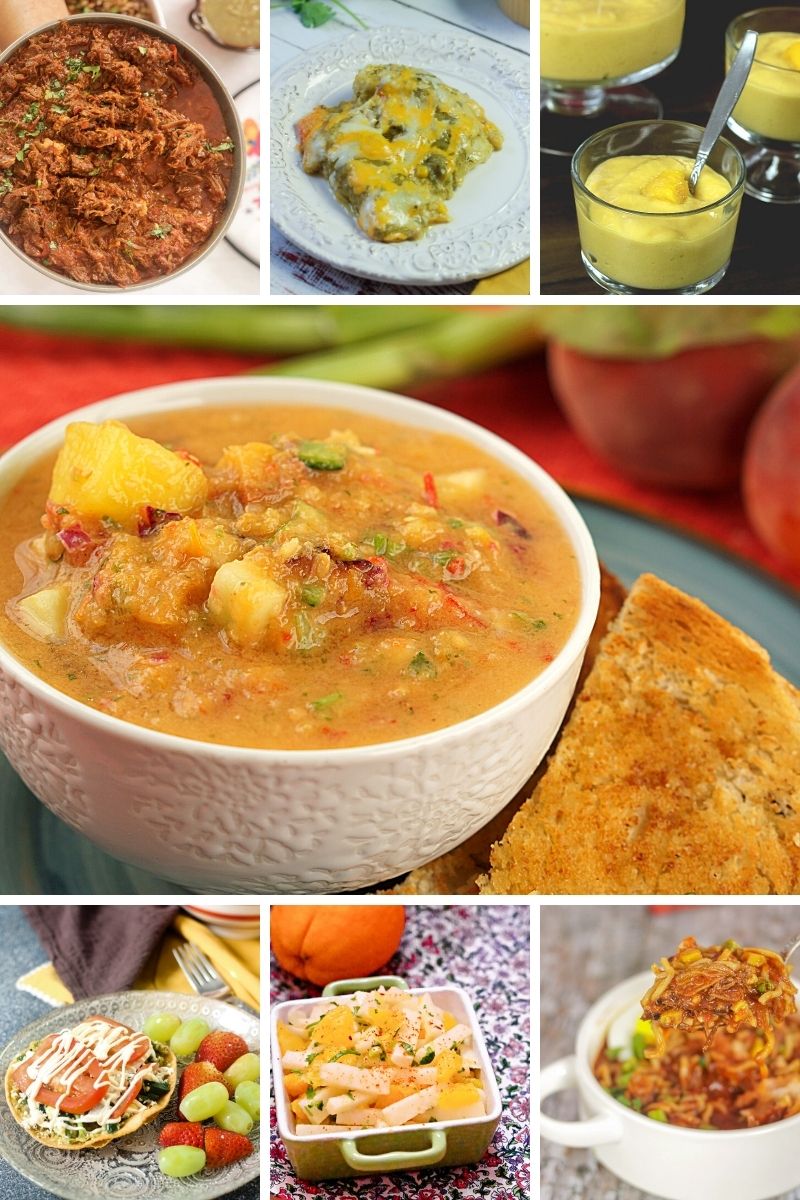 Cinco De Mayo Foods
A collection of traditional Mexican Recipes and Mexican inspired Recipes to celebrate Cinco de Mayo
NOT READY TO MAKE IT YET? PIN IT FOR LATER!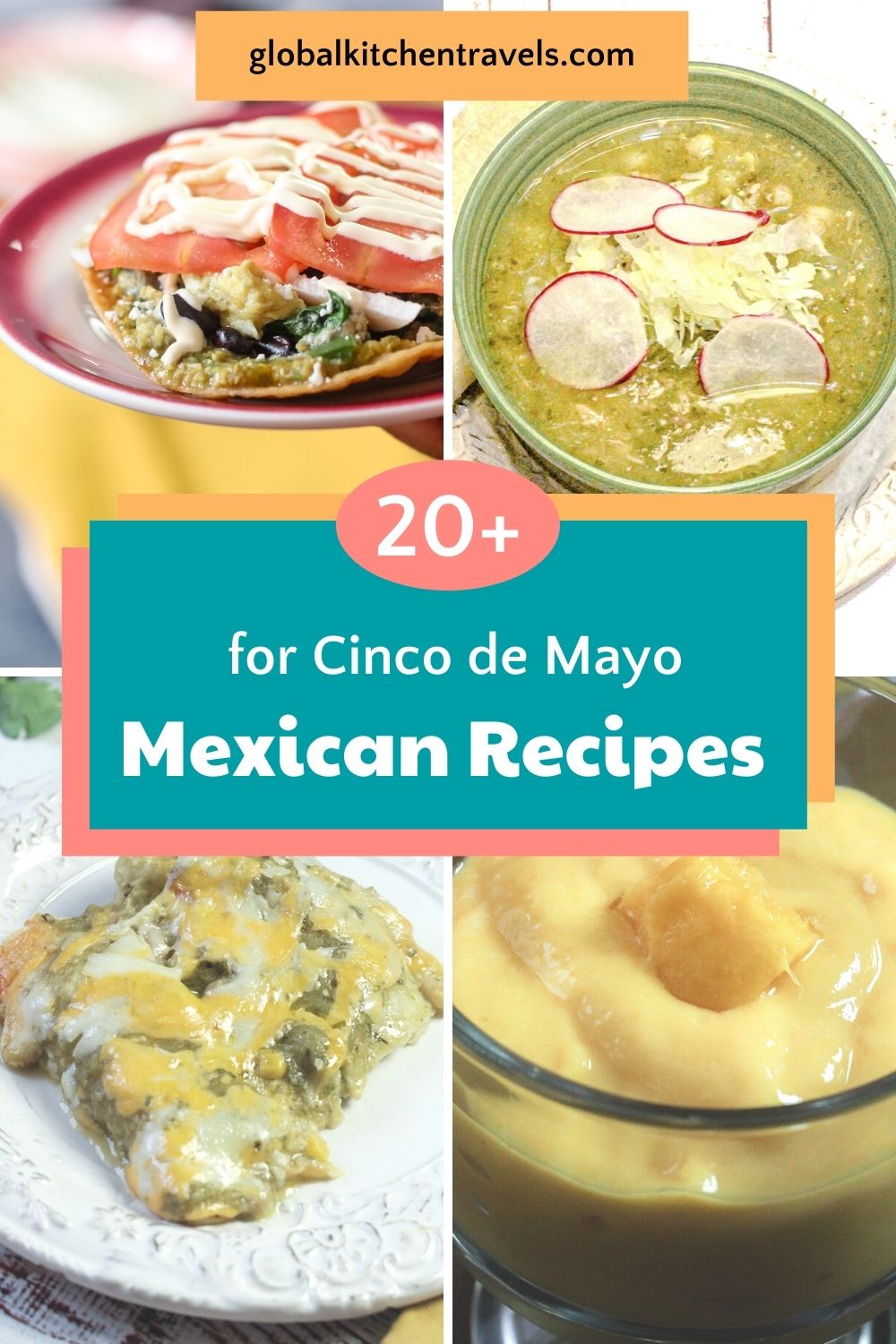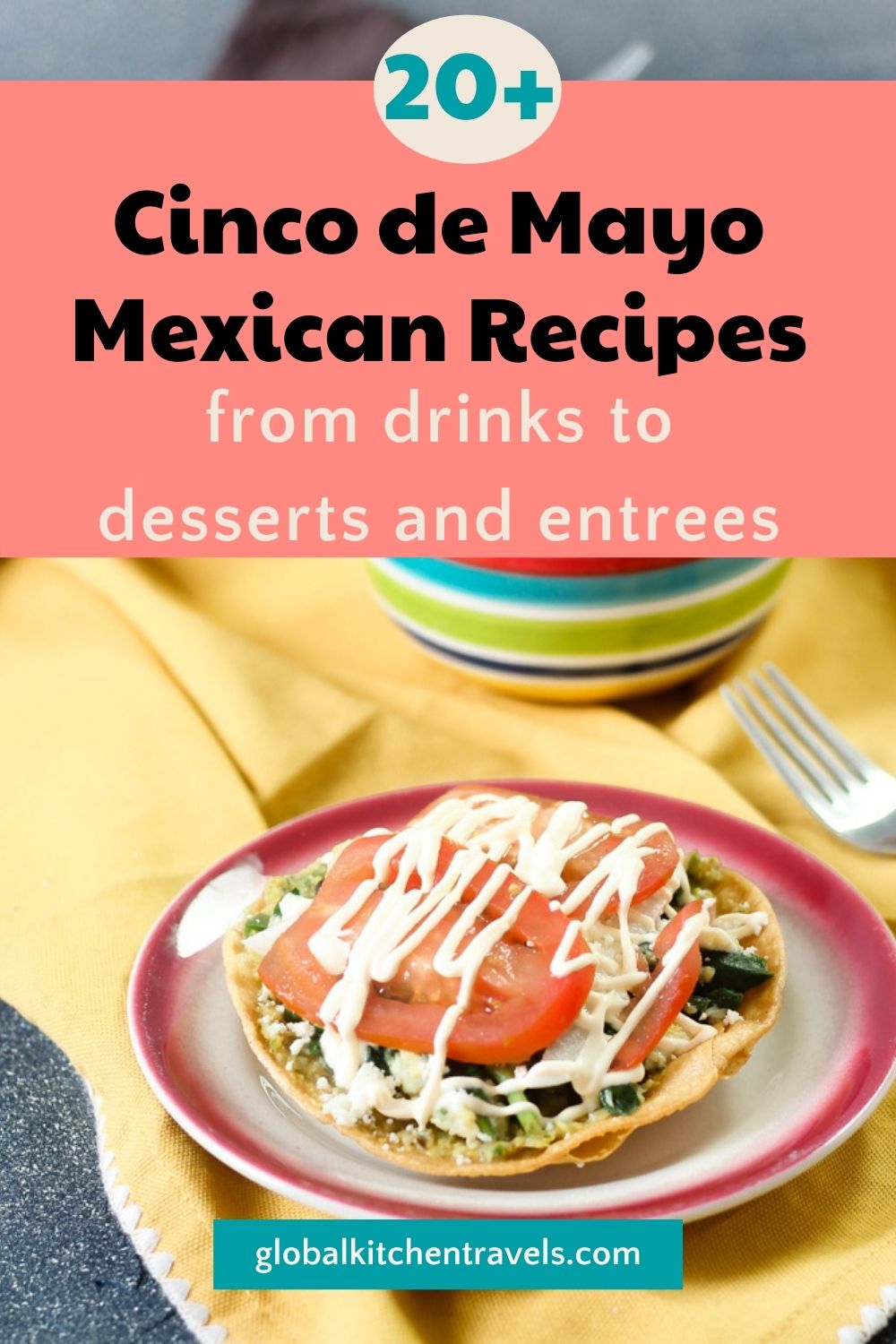 Don't forget to visit the RECIPE INDEX with over 1000 recipes from around the world including lots of Vegetarian Recipes and Gluten Free Recipes!