Last Updated on May 20, 2020 by Chef Mireille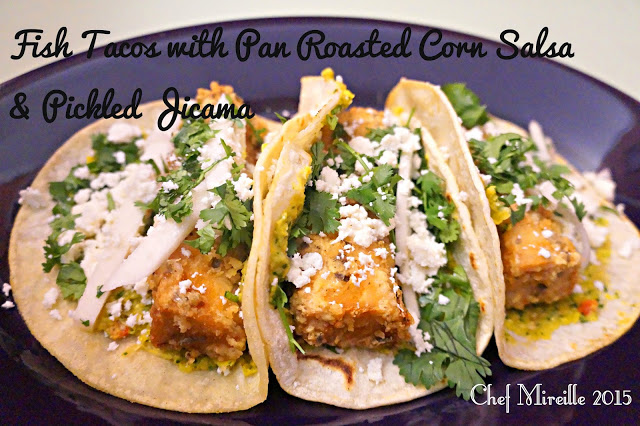 This week I have been highlighting the seasonal produce of Spring with asparagus. Today I am moving to another one of my favorite produce which has now starting appearing at the markets in abundance – corn. Sure, all throughout the year I eat corn using either canned corn or defrosted corn, but there is nothing like the fresh corn right off the ears.
I went to Mexico for some inspiration to create these tacos with a pan roasted salsa. This salsa is a little departure from traditional salsas in that I pureed it instead of leaving the vegetables whole and chunky.

Before we get to putting together the tacos, we have to prepare all the stuff that's going to go inside.
Pan Roasted Corn Salsa
Yield: approximately 3/4 cup
Prep Time: 8 minutes
Cook Time (Finishing Time): 5 minutes
Ingredients:
1 tablespoon olive oil
1 ear of corn
2 scallions
1/2 red jalapeno
1/4 cup cilantro
1/4 cup papaya puree
1/4 cup water
1/4 teaspoon salt
Using a sharp knife, remove the corn kernels from the cob.
In a skillet, heat oil. Add corn and saute for 5 minutes on medium heat.
Chop cilantro, scallions and jalapeno.
Combine all ingredients in a blender of food processor and puree.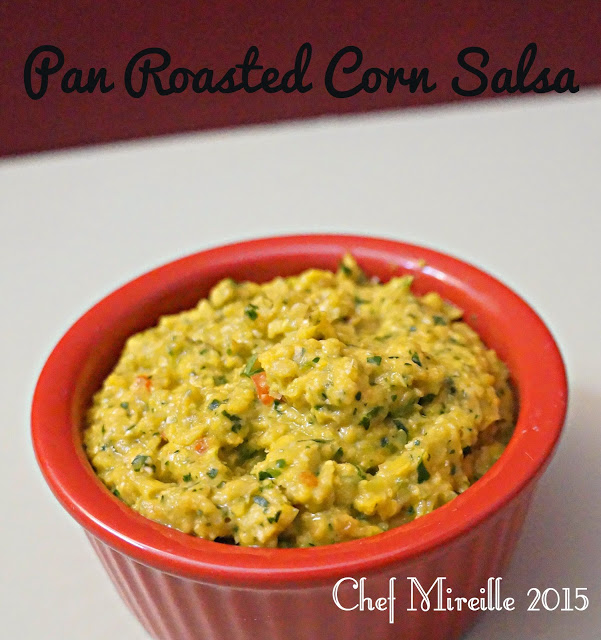 Pickled Jicama
Prep Time: 5-8 minutes
Cook Time (Finishing Time): 2 hours
Yield: Serves 8
Ingredients:
1/2 jicama
1/2 red jalapeno
1 1/2 cups white vinegar
4 tablespoons sugar
2 teaspoons salt
Thinly slice the jicama and jalapeno.
In a bowl, stir the sugar and the salt into the vinegar.
Add jicama and jalapeno. Cover and leave in the refrigerator for at least 2 hours.
Fried Fish
Yield: Serves 6
Prep Time: 5 minutes
Cook Time: 6 minutes
Ingredients:
2 8 oz. Mahi Mahi fish fillets
1 teaspoon dried oregano
1/2 teaspoon cumin
1/4 teaspoon salt
1/4 cup all purpose flour
oil, for deep frying
Cut fish into 2″ pieces. Sprinkle fish pieces with cumin, oregano and salt. Toss well. Add flour and toss well to coat all the fish pieces with the flour.
Heat enough oil in a deep skillet for deep frying. Add fish pieces and fry for 5 minutes, until crispy.

Fish Tacos
Serves 4
Ingredients:
8 Corn Tortillas
Pan Roasted Corn Salsa
Pickled Jicama
Queso Fresco
Chopped Cilantro
In a dry skillet, heat the corn tortillas 1-2 minutes on each side until warmed through and slightly browned.
Spread a little salsa on top. Add fish and jicama. Garnish with the queso fresco and cilantro.
Notes:
If you like it extra spicy, you can add more of the salsa on top.
I used red jalapeno, but you can just as easily use green jalapeno.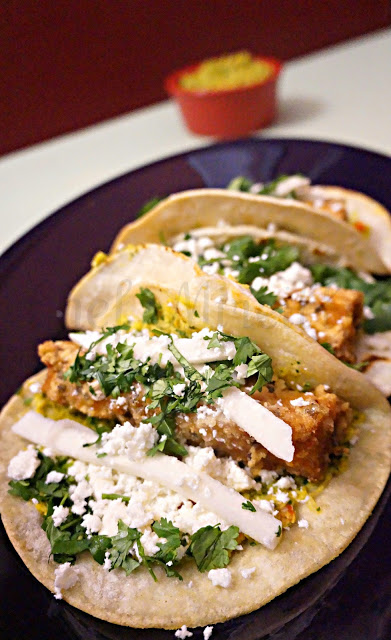 Check out the Blogging Marathon page for the other Blogging Marathoners doing BM#52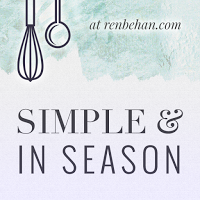 …linking to Simple & In Season hosted by Elizabeth
Let's start a conversation…Leave your thoughts
Chef Mireille