Last Updated on November 15, 2020 by Chef Mireille
16 Healthy Side Dishes for Thanksgiving – This variety of chilled grain salads, bean salads and warm vegetable dishes with both global and continental inspiration are the perfect accompaniments to your Thanksgiving turkey or any meal!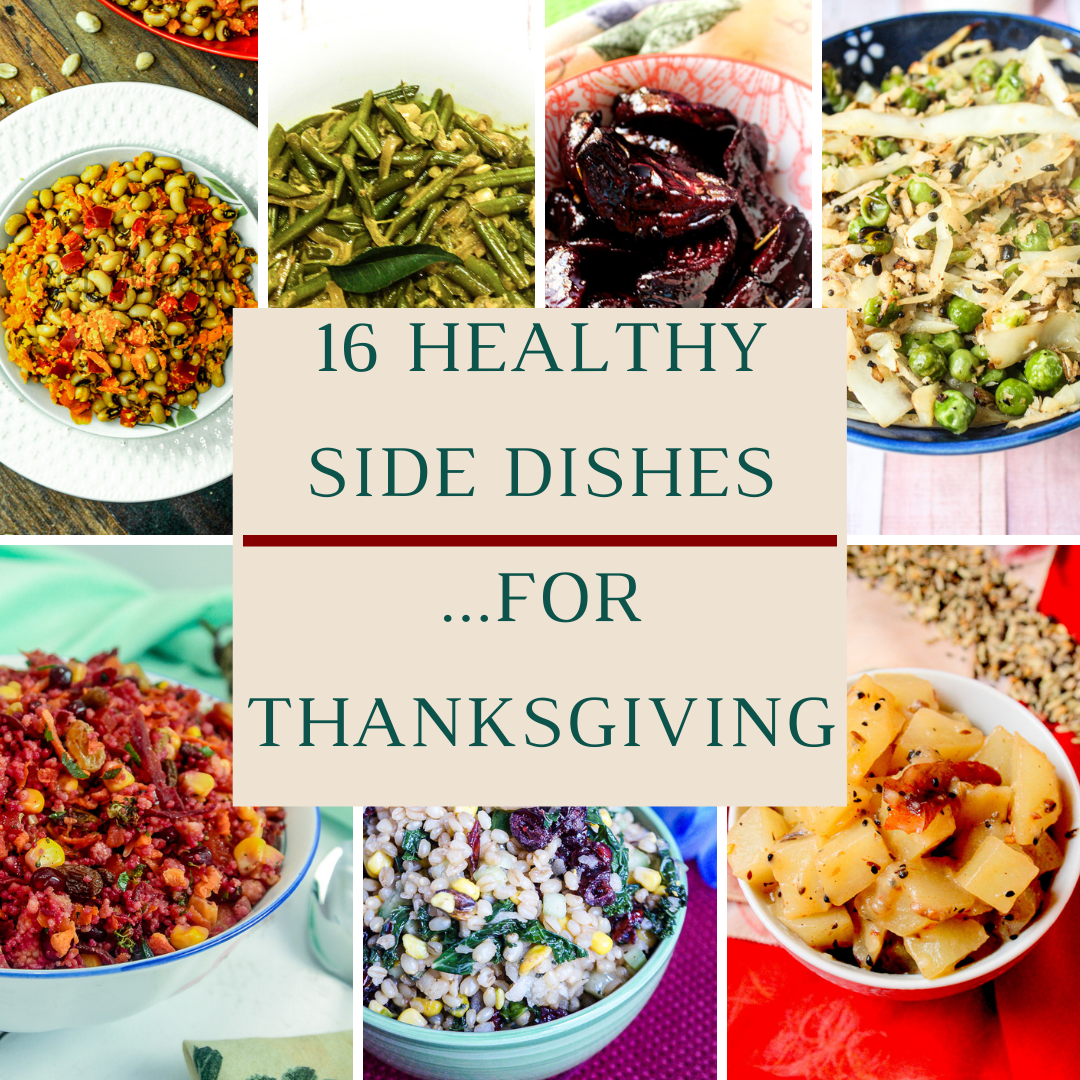 Thanksgiving is coming up soon. Are you a planner? Already planning your Thanksgiving menu? Instead of the normal sides like candied yams, how about adding some healthy side dishes to the menu so you don't have to be guilty after indulging in the Thanksgiving feast! Then you can save room for all the delicious Blueberry Pies, Pumpkin Pies and all the other decadent holiday treats!
These side dishes have inspiration from around the world so there is something for everyone on this list – Indian, Middle Eastern, Brazilian, Continental..and more…
There is something for everything in this collection:
Vegan
Vegetarian
Gluten Free
Carb Free
High Protein
Low Fat
Thanksgiving Healthy Side Dishes
16 Thanksgiving Healthy Side Dishes
From healthy grain salads to warm vegetable dishes, this list of healthy side dishes with global inspiration from around the world has something for everyone! Includes vegan and gluten free options!