Last Updated on April 19, 2020 by Chef Mireille
No Knead Whole Wheat Bread
If you are new to making home made bread, this is a super easy recipe to begin with. No kneading required. Just mix, wait and bake!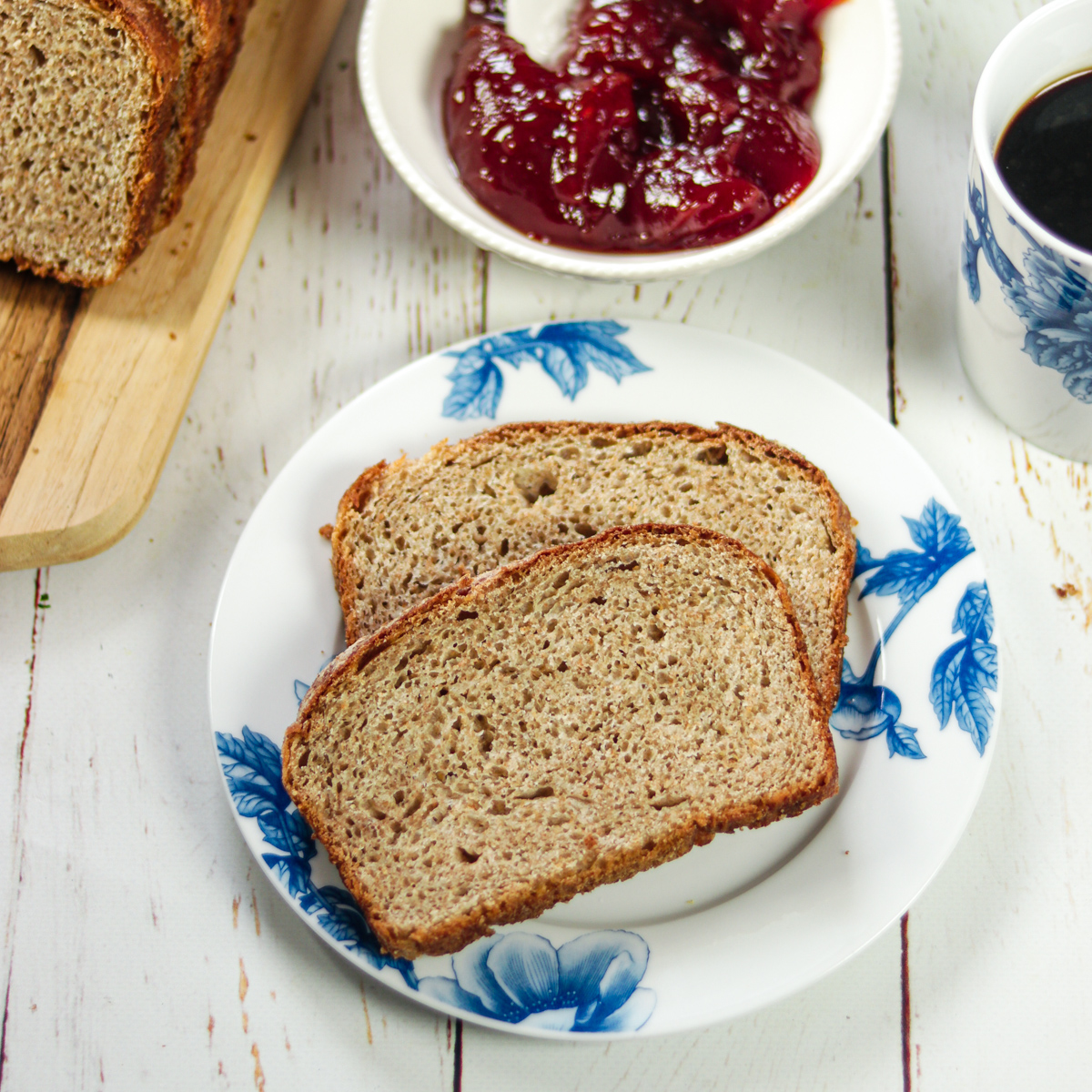 Now that many of us are quarantined at home and grocery store supplies are quite limited, making home made bread has achieved a new resurgence in popularity.
I hope you have flour. In my neighborhood, none of the stores have any flour left on the shelves. Not even cornmeal. Forget about bread flour!
Although bread flour does allow the bread to rise faster, it is not necessary and this easy No Knead Whole Wheat Bread recipe can easily be made with all purpose flour.
If you are bit overwhelmed by the idea of kneading bread and proofing yeast, this is one of the easiest bread recipes to start your bread baking journey with.
This bread recipe is as easy as making a cake. Just mix, wait and bake!
This traditional way of making bread with a slow rise yields a bread with a flavor akin to sourdough. If you want the taste of sourdough without having to make a sourdough starter, this is the perfect bread for you to make.
Many people often complain about the density of wheat bread. If you want a light and airy whole wheat bread, this is the methodology to use.
This bread is very versatile. It can be used for anything from sandwiches to French Toast to Bread Pudding or simply for breakfast with jam and butter!
How to make No Knead Whole Wheat Bread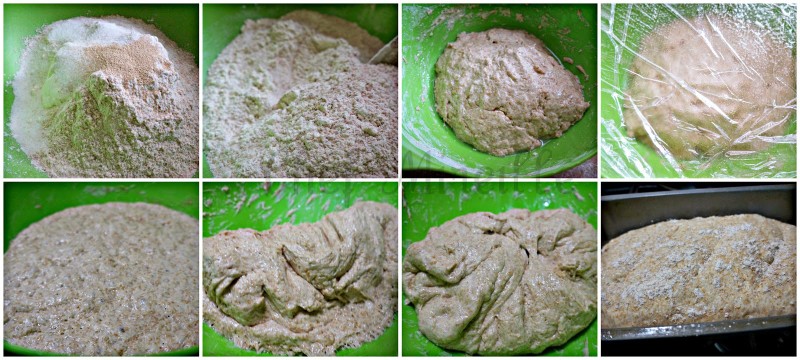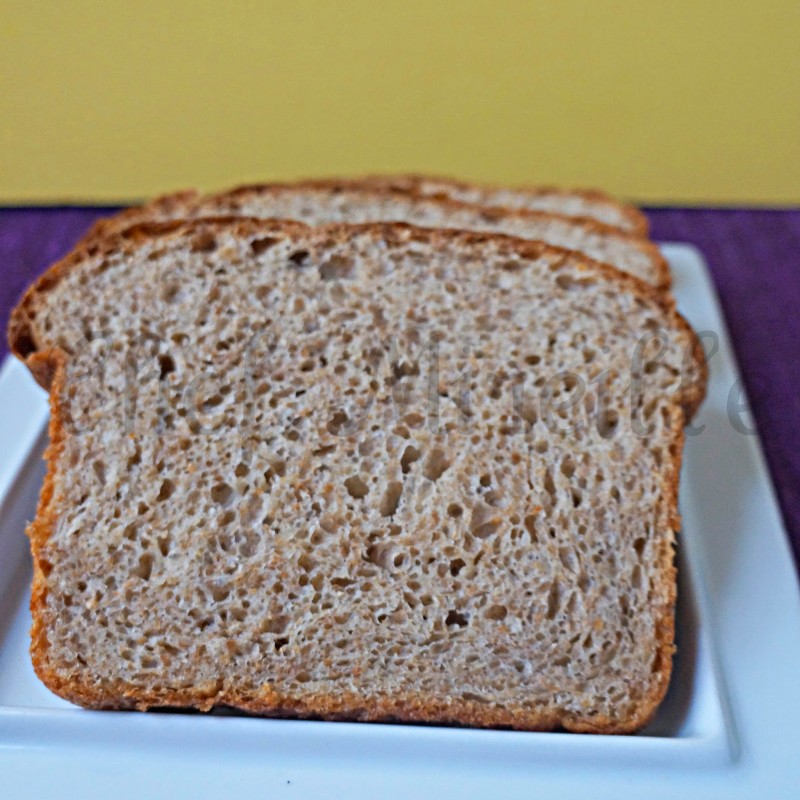 Great crusty exterior and a soft and light loaf.
Before we get to today's recipe, check out my Bread Making Basics. This will give you everything you need to know about flour and yeast and how breads rise to get you making your own bread, even after quarantine is over.
I know you are going to love making your own breads so much, you will need some variety. Check out some of these other Homemade Bread Recipes.
Bread Recipes
No Knead Whole Wheat Bread
No Knead Whole Wheat Bread is an easy bread recipe for bread making novices. As easy as baking a cake, just mix, wait and bake!
Ingredients
Instructions
In a large bowl, combine the flour, the 2 cups wheat flour, salt, sugar and yeast. Stir to combine.

Add cold water and whisk until the dough comes together.

Pour the oil on top and rub the top with the oil, smoothing out the top.

Cover with plastic wrap sprayed with non stick spray and a kitchen towel and leave to rise until doubled in size, approximately 6 hours.

Spray a 9×5 loaf pan with non stick spray.

Fold the batter over a few times by pulling the dough from underneath over the top. Place seam side down in the prepared loaf pan.

Sprinkle the top with the remaining whole wheat flour. Make 3 slits on the top. Cover loosely with plastic wrap sprayed with non stick spray. Leave to rise again until it rises 1/4″ above the rim of the pan, about 30-45 minutes.

Preheat oven to 375 F.

Bake for 50 – 60 minutes, until loaf sounds hollow when tapped.
Notes
You can also do the first rise overnight in the refrigerator.
Nutrition
Calories:
179
kcal
|
Carbohydrates:
34
g
|
Protein:
5
g
|
Fat:
3
g
|
Saturated Fat:
1
g
|
Sodium:
149
mg
|
Potassium:
102
mg
|
Fiber:
3
g
|
Sugar:
3
g
|
Calcium:
11
mg
|
Iron:
2
mg
Did you try this recipe? Leave a comment below.
Please follow me on Instagram @chefmireille or tag me #chefmireille with your pics! I'd love to share them!
DO YOU YUM? SAVE IT BELOW!
Yum
I would love to see your Bread Baking trials. Tag me on Instagram with your pics!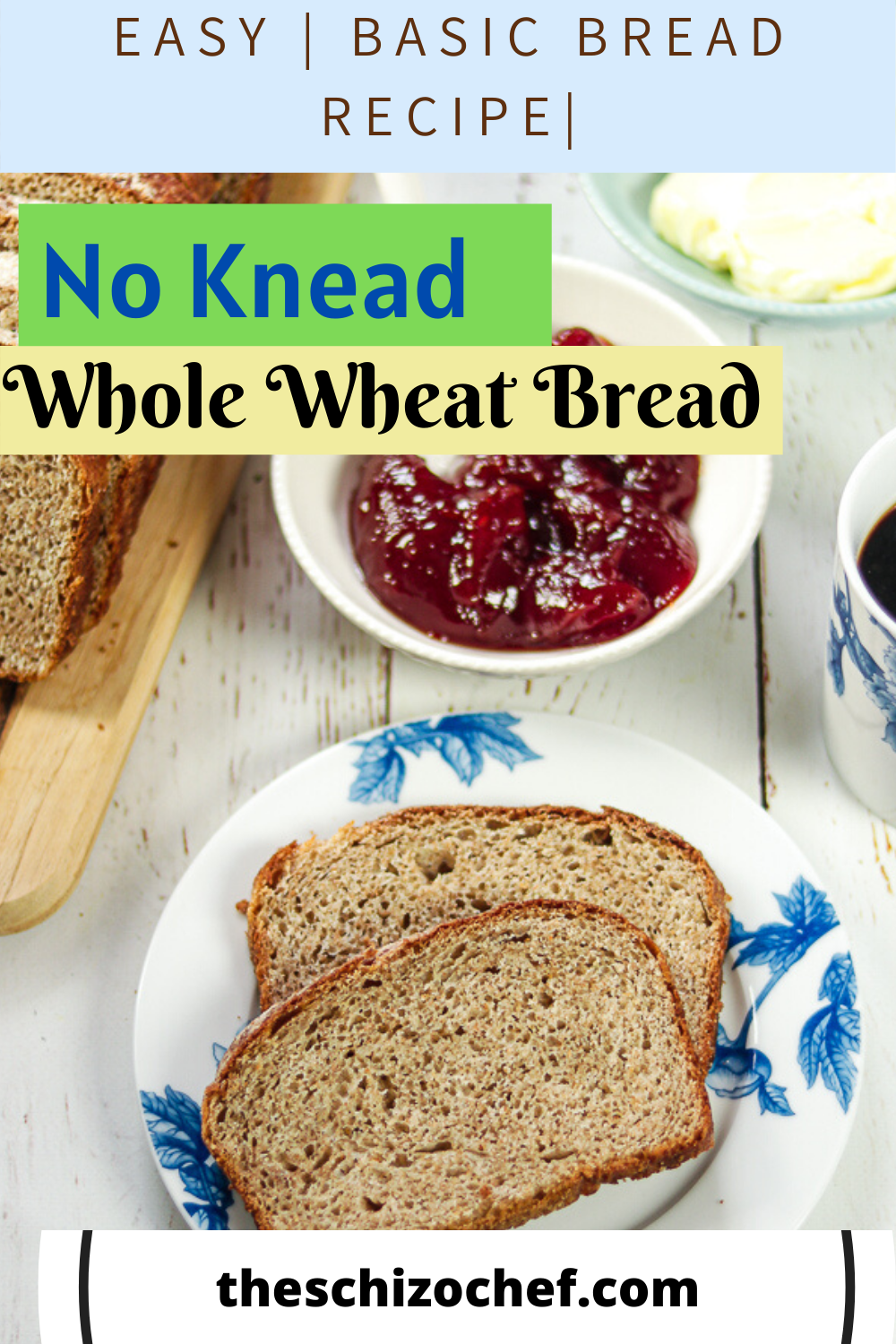 Don't forget to visit the RECIPE INDEX with over 1000 recipes from around the world including lots of Vegetarian Recipes and Gluten Free Recipes!
This post may include affiliate links.