Last Updated on May 31, 2015 by Chef Mireille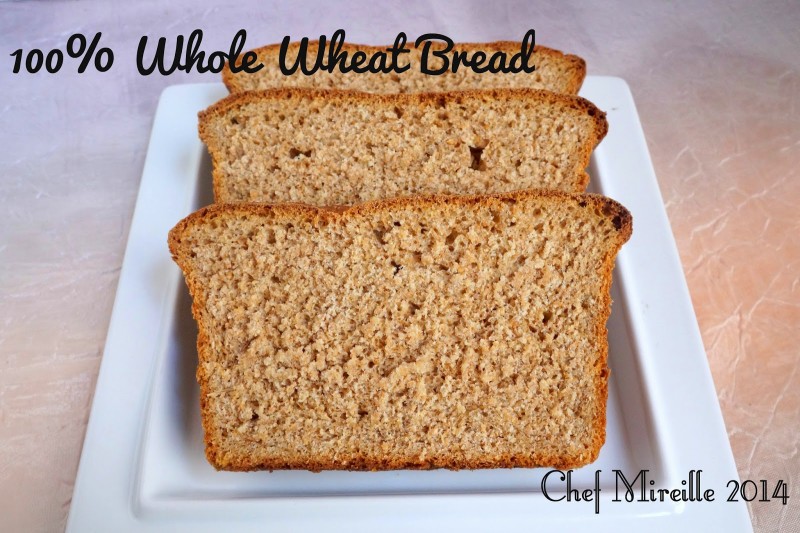 The We Knead to Bake group of which I am a part of baked 100% Whole Wheat Bread several months ago. I did not make it because the recipe our fearless leader Aparna used was a long 2 day process that included a soaker and making a sponge before you could think of putting the dough together. She is based in India and the quality of wheat flour they get there isn't as optimal for making yeast breads as it is here in America.
In America, our wheat flour is made from red American wheat which has the highest quantity of gluten forming protein of all wheat varieties. The wheat flour in India and many other African, Asian and Eastern European countries is milled from durum wheat, which is very low in protein. This is why flatbreads are so popular in these countries.
When I found an easy 100% whole wheat bread recipe on the back of my package of Fleischmann's Rapid Rise yeast (instant yeast), I thought I would use this much simpler recipe since I have the availability of products that made bread baking a breeze. If you live in America with access to instant yeast and high protein wheat flour, try this version and you won't be disappointed.

Whole Wheat Batter Bread
Yield: 16 slices
Ingredients:
4 cups whole wheat flour
2 envelopes Fleischmann's Rapid Rise yeast (4 1/2 teaspoons instant yeast)
2 teaspoons salt
1 1/2 cups water
1/4 cup milk
1/4 cup honey
3 tablespoons butter
1/2 cup wheat bran
Combine 2 cups of the flour, yeast and salt in a large howl.
Heat water, milk, honey and butter to 120 – 130 F. (instant yeast activates at higher temperatures than regular dry active yeast)
Add to flour mixture and mix for a few minutes until you have a shaggy dough.
Add wheat bran and 1/2 cup more of flour. Mix for a few minutes. Add remaining flour, a little at a time to form a stiff batter.
Place in a greased 9×5″ loaf pan.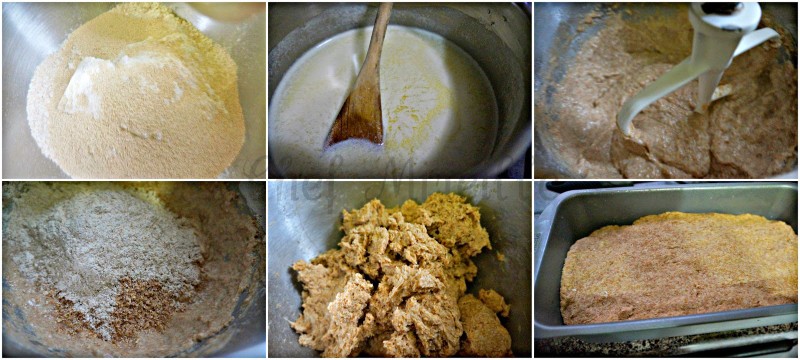 Cover with a kitchen towel and leave to rise for 1 hour, until doubled in size.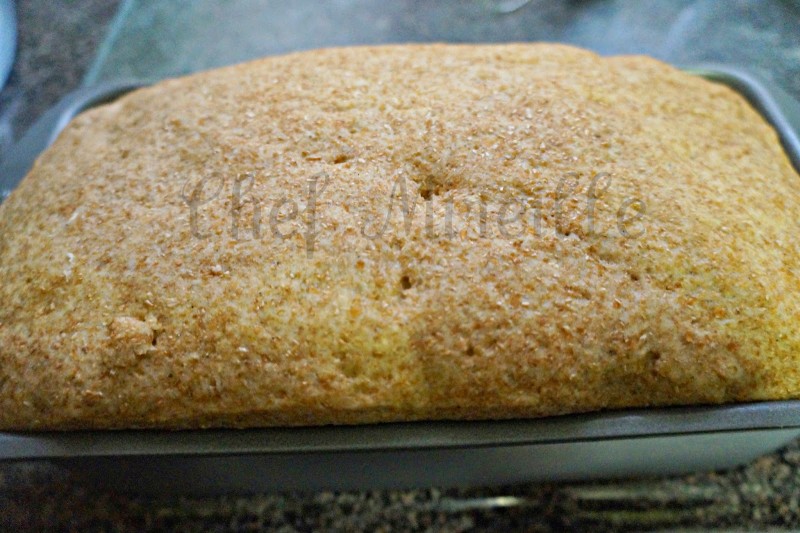 Preheat oven to 375 F. Bake for 45 minutes, until loaf sounds hollow when tapped. Let cool. Slice.

When I put the dough into the loaf pan, the dough is very stiff which I thought would result in a heavy and dense bread. Although this bread is not as light as the No-Knead 50/50 Wheat Bread I made a few weeks ago, for a 100% whole wheat single rise bread, this one is unexpectedly soft. It's wheat bread so yes, it is more dense than white flour breads with a medium texture that is neither light nor very heavy.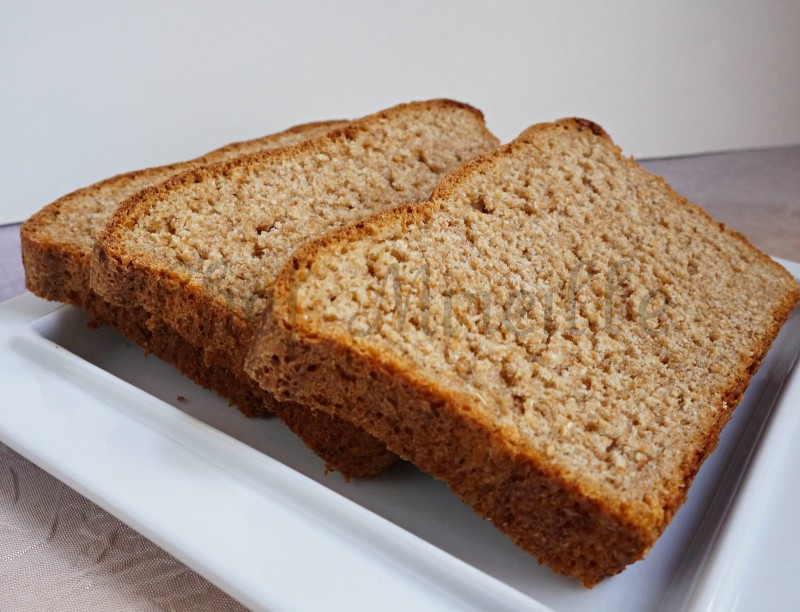 It was just as good on its own with soft butter as it was for a sandwich.
My bread probably isn't as soft as Arpana's but If you want a soft sandwich bread that you can make in a fraction of the time of other bread recipes, you won't be disappointed with this one.
Here it made a delicious fiber rich breakfast with apple slices and French Toast. With high fiber, it's very filling and one slice was enough. I couldn't finish the second slice. This will lead you to eat less, helping with weight loss goals. With its firm texture, the French Toast was soft but not mushy like French Toast can sometimes be.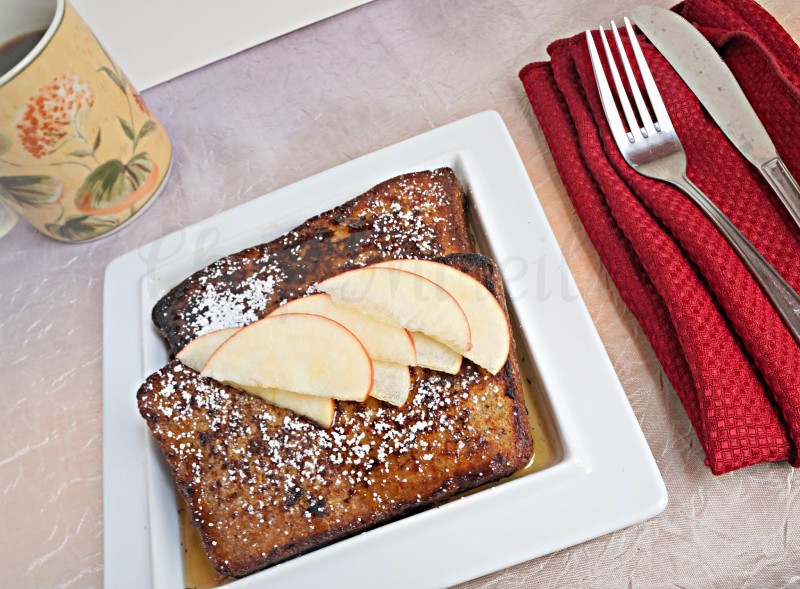 ..linking to Dish It out – Whole Grains hosted by Hasna of Kachuss Delights, What's With My Cuppa & Bake Fest hosted by Full Scoops & Come Join us for Breakfast

This post is for the CC Challenge of the month
LIKE THIS RECIPE? LEAVE A COMMENT..I LIVE FOR THEM!
Chef Mireille