Last Updated on January 24, 2017 by Chef Mireille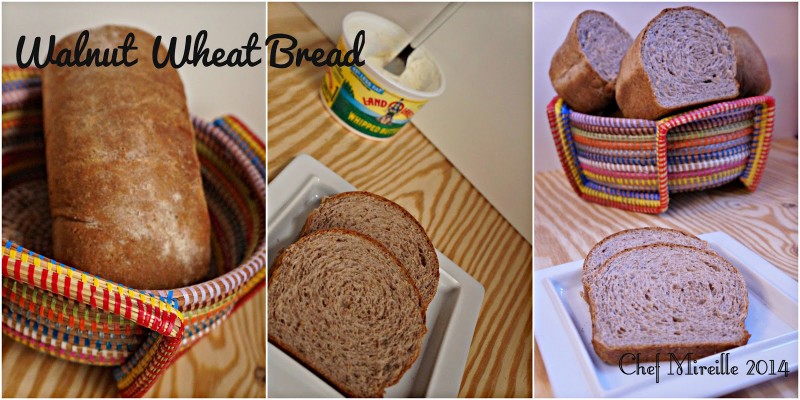 For those who didn't know, today is World Bread Day as well as World Food Day. Who comes up with these made up "holidays" I don't know, but as a food blogger, I embrace them. It's just another excuse to show you a delicious recipe with a theme. For the 9th annual World Bread Day, I present you with a delicious all purpose sandwich bread to replace your basic wheat.

I was searching for another basic sandwich bread to try as there was no bread in the house. Although I have proven recipes I love, variety is the spice of life right? And with so many bread recipes floating on the web not to mention the cookbooks that line my shelves as long as I am not cooking for a client where things must turn out perfectly, what's the point of having a blog if not to try new recipes?
I had some leftover walnut meal after making Paprenjaci cookies, so I decided to adapt Magnoliadays recipe so that I could utilize the leftover walnut meal. I reduced the sugar from the original recipe as I felt 1/2 cup brown sugar was too much for a sandwich bread and besides I am trying to be conscientious about my sugar & salt intake.
Walnut Whole Wheat Bread
Yield: 2 loaves
Ingredients:
2 cups white wheat flour
3 – 3 1/2 cups bread flour (I used 3 1/4 cups)
1/2 + 1/3 cup walnut meal
1 tablespoon salt
1/4 cup firmly packed brown sugar
4 1/2 teaspoons instant yeast
2 cups water
2 tablespoon shortening, melted
In a large bowl, combine water, shortening and sugar. Stir well. Place in microwave for 1 minute until very warm (120 – 130 F).
In the bowl of an electric mixer, combine wheat flour, salt, yeast and 3 cups of the bread flour. Mix until combined.
Add heated water and mix until the dough comes together. Knead for an additional 2-3 minutes using the dough hook attachment. If the dough feels too wet, add additional flour a little at a time.
Knead another 3 minutes until the dough is soft and elastic. The dough should wrap around the dough hook. If it is not doing so, you need to add additional flour.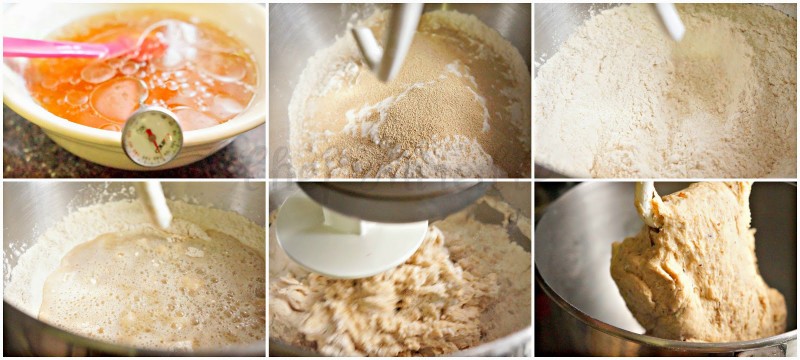 Turn off the machine and by hand knead for 1 more minute to make the dough smooth and soft.
Place dough in a lightly greased bowl. Cover with greased plastic wrap and a tea towel. Leave to rise for 1 hour, until doubled in size.

Spray two loaf pans with non stick spray.
Punch out air from dough and divide in half.
Roll each half into a rectangle. Tightly roll into a cylinder, folding the edges underneath. Place in the prepared loaf pans.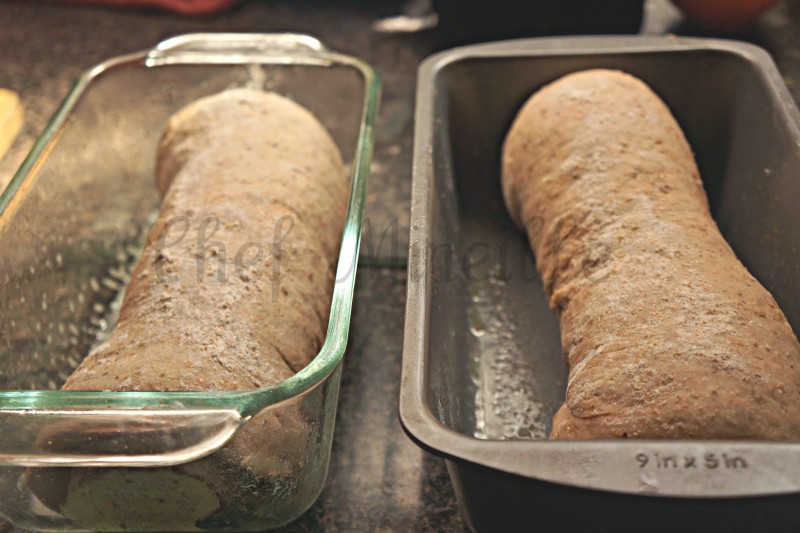 Cover with a tea towel and leave to rise another hour.
Meanwhile, preheat the oven to 375 F.
Place loaf pans in oven and bake for 35 – 40 minutes until loaves sound hollow when tapped.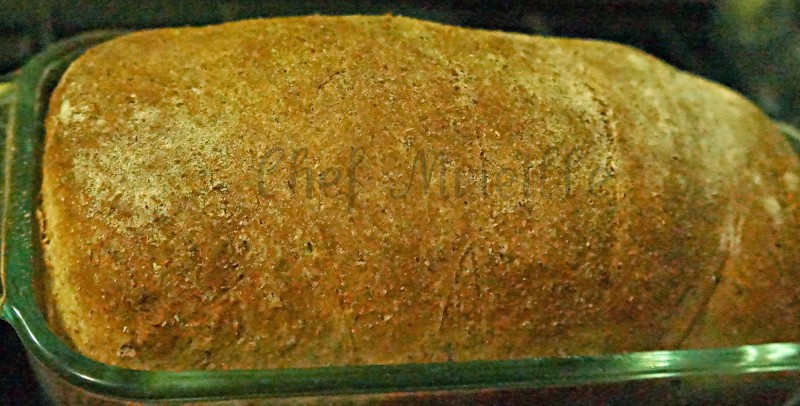 This is a delicious all purpose bread, perfect for sandwiches.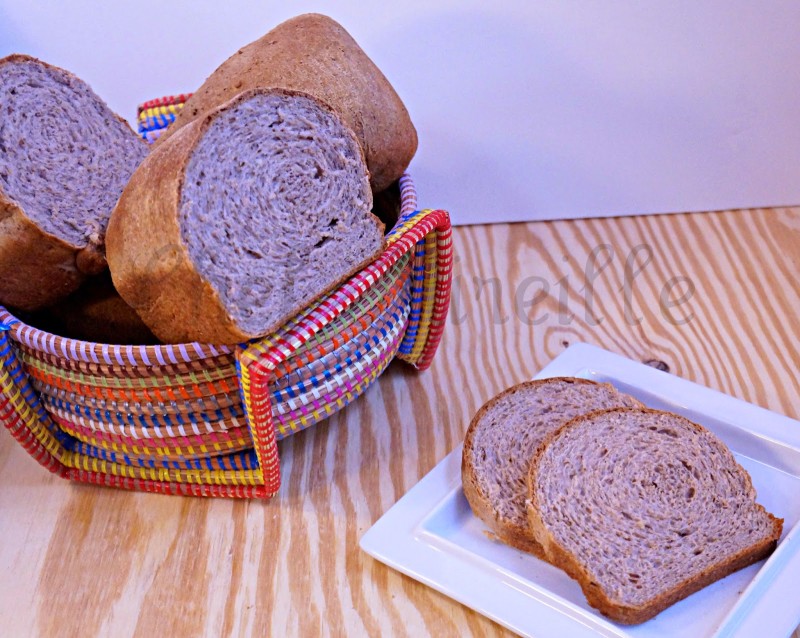 However, it also has the added protein from the walnuts.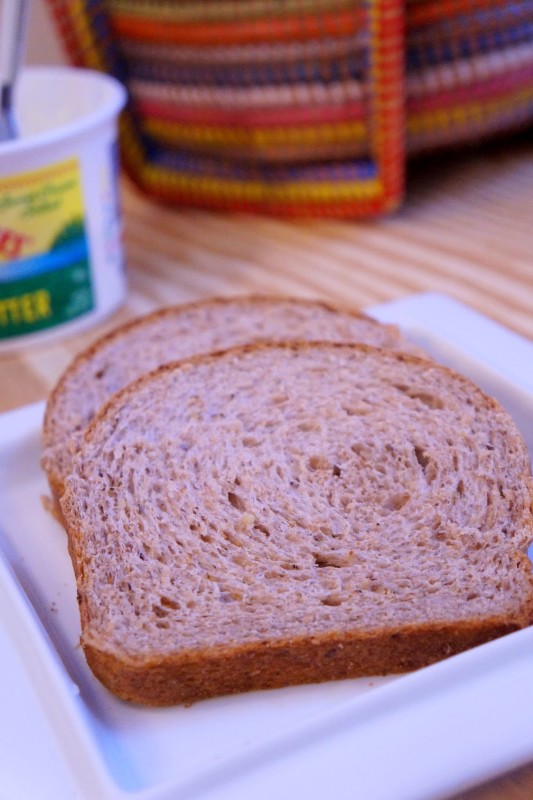 I absolutely LOVED this bread.
…linking to World Bread Day
LIKE THIS RECIPE? LEAVE A COMMENT..I LIVE FOR THEM!
Chef Mireille