Last Updated on December 14, 2020 by Chef Mireille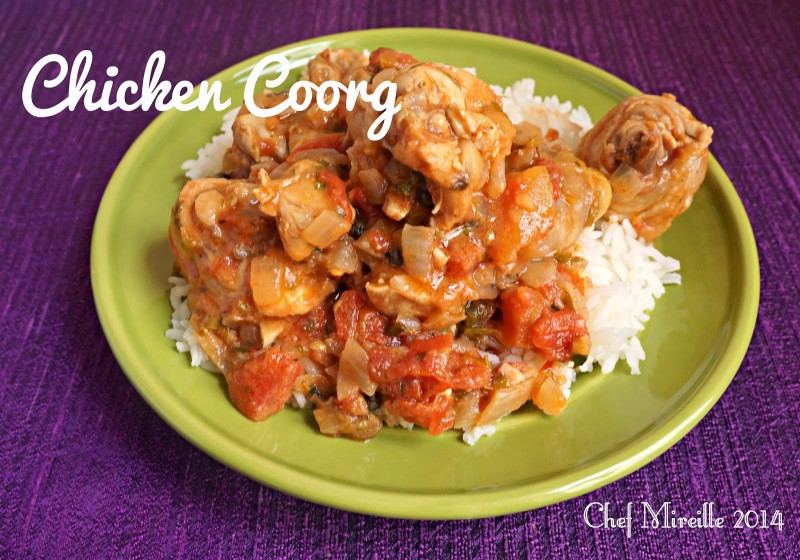 Today, we are visiting another community within the southwestern coastal Indian state of Karnataka. Then there is also Coorgi Cuisine. Coorg, also known as Kodagu, is an administrative district of Karnataka, mostly populated by descendants of the Kodavas. The Kodavas were ancient military people and farmers. Coorg is an area rich in natural resources that abound with coffee and pepper plantations. Delicious non-Vegetarian food is found with the Coorgi's.
The use of green peppercorns adds a different taste to this version of Curry Chicken. It add's a tang which builds another level of flavor into an already delicious curry.
Coorgi Chicken Curry
Serves 5
Ingredients:
4 tablespoons oil
2 bay leaves
4 green cardamom pods
1 chopped onion
2 tablespoons chopped ginger
3 cloves chopped garlic
2 cups canned diced tomatoes
5 chicken drumsticks, cut into bite size pieces
2 chopped green chiles
2 dried red chiles
1 tablespoon coriander seeds
1 teaspoon dried fenugreek (Kasuri Methi)
3/4 cup coconut milk
1 tablespoon green peppercorns
1 tablespoon chopped cilantro
Using a coffee/spice grinder, crush the coriander with the red chiles.
Heat oil. Add bay leaves and cardamom. Fry for 1 minute.
Add onions. Saute for a few minutes until the onions become transparent. Add half of the ginger and the garlic. Saute for another minute.
Add tomatoes. Bring to a boil. Reduce to a simmer and cook for about 10 minutes.
Add chicken and simmer for about 20 minutes until almost done.
Add the rest of the ginger, green chile peppers, crushed coriander-chile, fenugreek, coconut milk and green peppercorns. Simmer for another 5 minutes.
Add cilantro and stir to combine.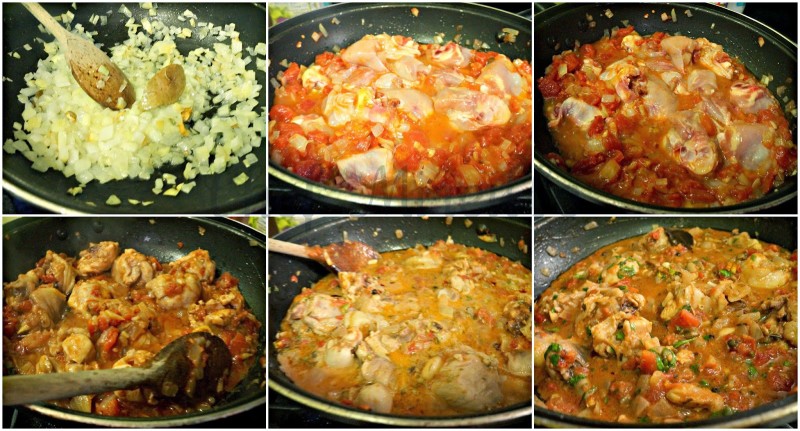 Serve with rice.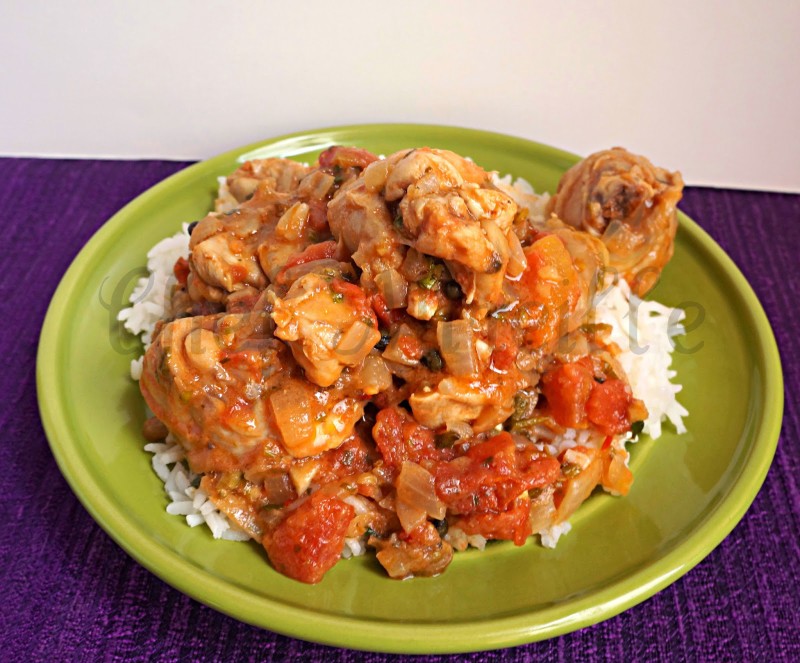 This is one of the most flavorful chicken curries you will have.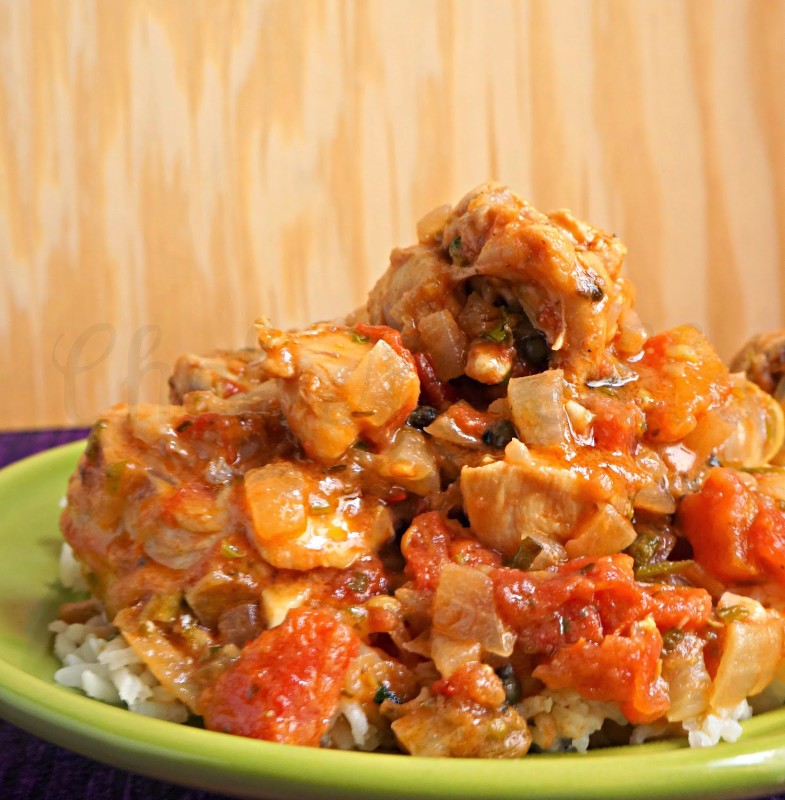 Check out the Blogging Marathon page for the other Blogging Marathoners doing BM#47
LIKE THIS RECIPE? LEAVE A COMMENT..I LIVE FOR THEM!
Chef Mireille