Last Updated on April 7, 2021 by Chef Mireille
Labouyi Bannann is a healthy veggie based Haitian breakfast that is both delicious and good for you. This nutrient rich porridge is the way to start the day with a filling and wholesome breakast.
Some people may be surprised to use green plantain in a breakfast porridge as they may think Banana Porridge sounds more like breakfast. However, for Caribbean Americans, plantain porridge to us is as common as oatmeal or cream of wheat.
Although Cornmeal Porridge is ubiquitous throughout all of the Caribbean islands, Plantain Porridge is less popular except in Haiti and Jamaica.
You may have had Jamaican Plantain Porridge – now it's time to try Haitian Plantain Porridge.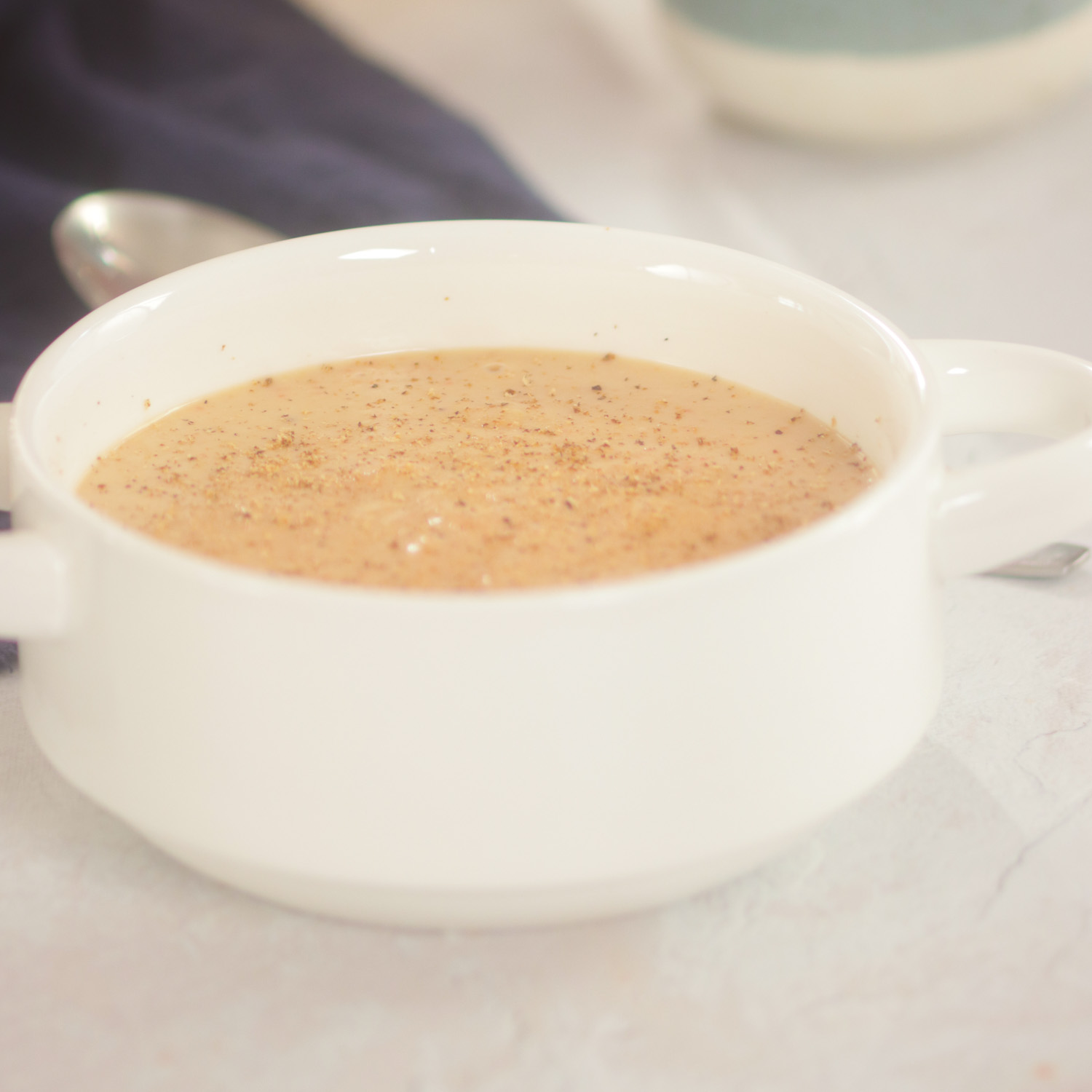 DISCLAIMER: This website includes affiliate links. You don't pay a penny more, but I earn a small commission to keep this site going with delicious content!
Is porridge healthy?
Porridge is one of the most common breakfast items in the Caribbean. Cornmeal Porridge is most common, but on some islands you may also find Plantain Porridge. There are two ways to make plantain porridge – either from the fresh plantain or from plantain flour, which is readily available in the Caribbean and in Caribbean markets here in America.
Some people eat porridge daily in the Caribbean. The only thing that varies is the type of porridge.
Not to say we don't eat oatmeal and cream of wheat just like they do here in America, but cornmeal, cassava and plantain are the most popular types of porridge in the Caribbean.
However, you might be wondering – Is there anything wrong with eating porridge for breakfast every day – Is it enough Protein?
Since porridge in the Caribbean is made with evaporated milk, there is definitely enough protein in porridge. Evaporated milk has twice the amount of protein than does regular milk. There is about 9 grams of protein in ½ cup of evaporated milk.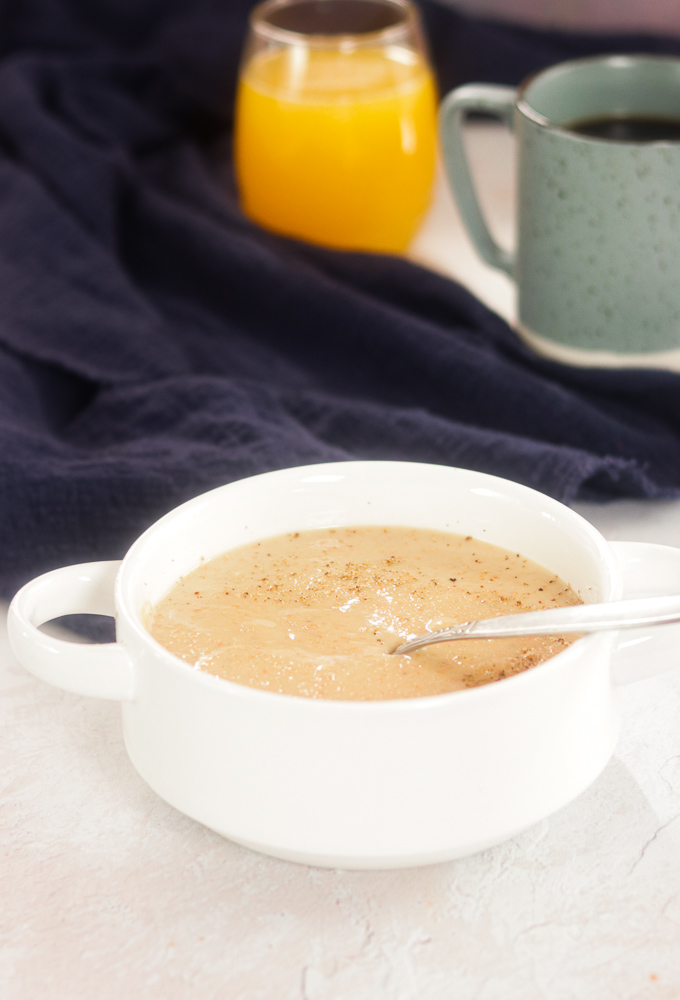 Today's Labouyi Bannann is Haitian Plantain Porridge made from fresh plantains. When it is made from plantain flour, we call it Labouyi Farine.
Plantains are such a versatile fruit as seen by the many Plantain Recipes posted here. Let's check out just a few…
Plantain Recipes
Kai Pola – Indian Gluten Free Plantain Cake
Kelewele – Ghanian Style Fried Sweet Plantain
Banane Peze – Haitian Double Fried Green Plantain
…but before we get started on today's porridge, I know cooking with plantains is not a regular thing for many people.
For a little more information, you might want to check out my post all about plantain, especially it shows you How to Select Plantains, When is Plantain Ripe and if you need guidance, How to Peel Plantains (it can be a little challenging to peel raw green plantains). So check out this post that give you the low down on all the Plantain Information you will need.
But just to clarify plantains are not the same as bananas, although they may look similar. First of all – Have you eaten a raw plantain. Did you enjoy it?
I hear you all saying a resounding NO. Raw green plantains are unpalatable, though they are not toxic like if you eat raw cassava.
But why should you eat more plantain?
Because it's a nutrient rich carb!
What are the health benefits of plantain?
Green plantains are a good source of resistant starch, a type of dietary fiber that helps you feel full and doesn't raise your blood sugar. It feeds the good bacteria, making plantain good for gut health.
Plantains are high in potassium and Vitamin A, as well as carbs.
It's a good vegetable to feed kids who are involved in sports, for a natural energy source. This is why it is very common in tropical places, where much of the population does hard, manual labor. Places like the Caribbean, Central America, Asia & Africa…it's hard work working in sugarcane fields and this natural energy source keeps them going. With plantains and carrots, this is definitely a healthy Plantain Porridge to start your day with.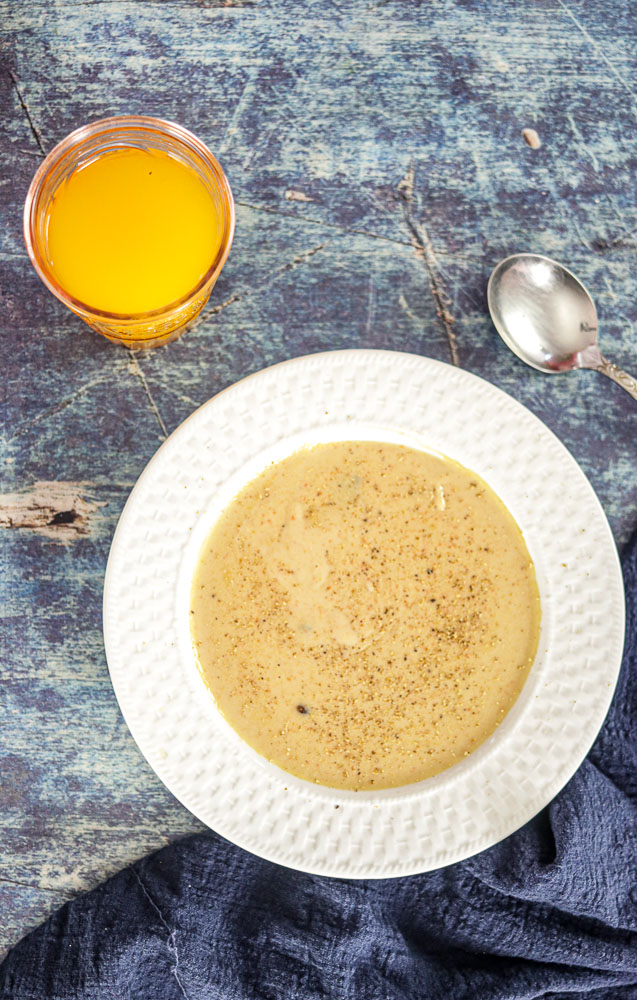 Frequently Asked Questions
Now let's get to making this delicious healthy breakfast that is as delicious as it is healthy.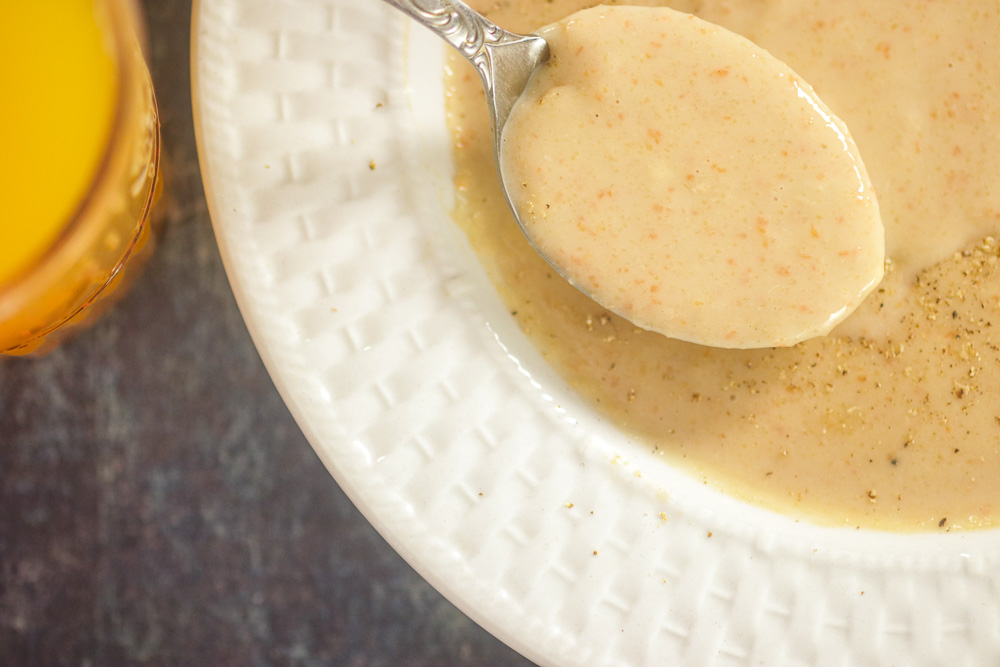 Ingredients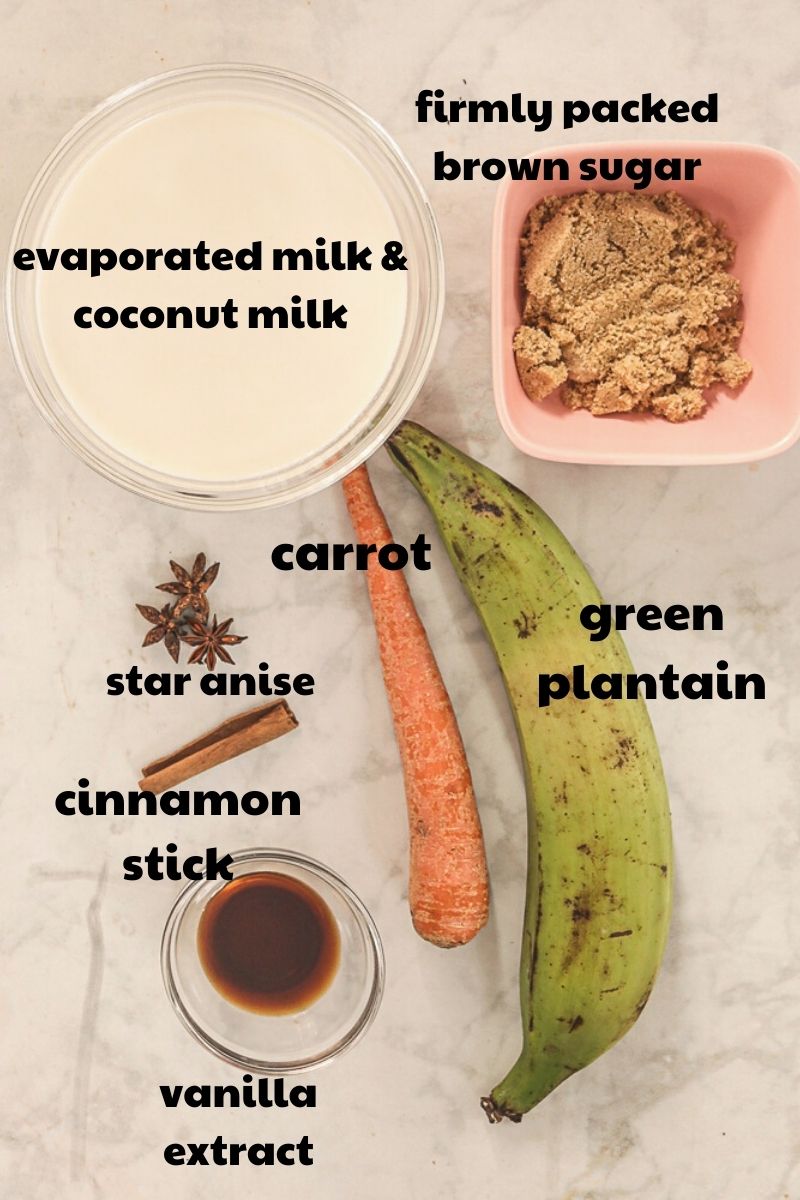 carrot
cinnamon stick
star anise
evaporated milk
coconut milk
vanilla extract
firmly brown sugar
freshly grated nutmeg (optional garnish)
Have you tried instacart yet? It's how I get all of my fresh grocery items delivered within 2 hours!
How to Make Haitian Plantain Porridge
Peel the vegetables and cut them into smaller pieces.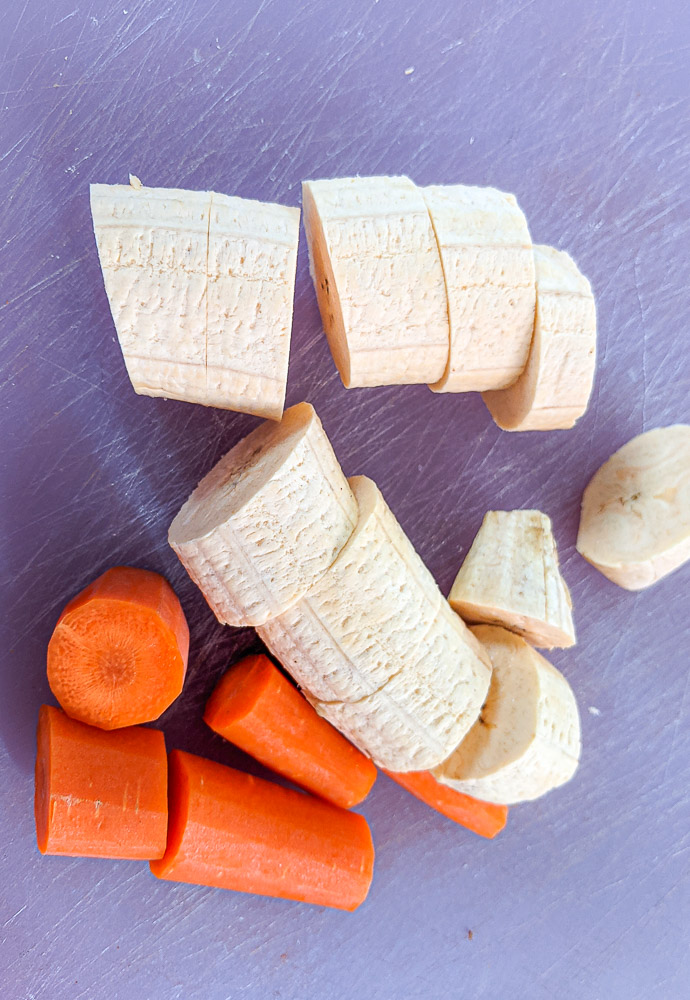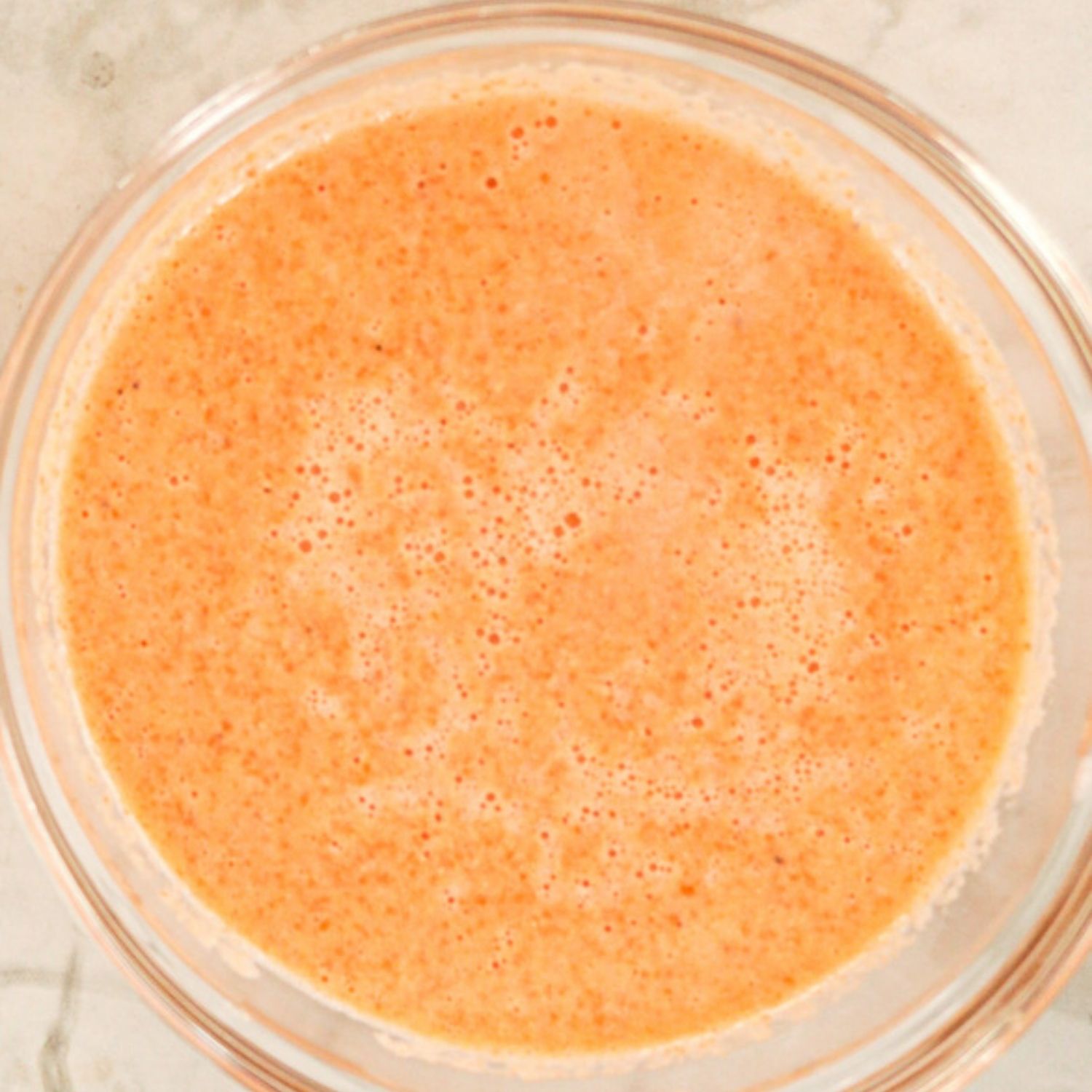 Next we boil the water with the spices so the spice flavors can infuse the liquid.
We then add the milks and the plantain puree.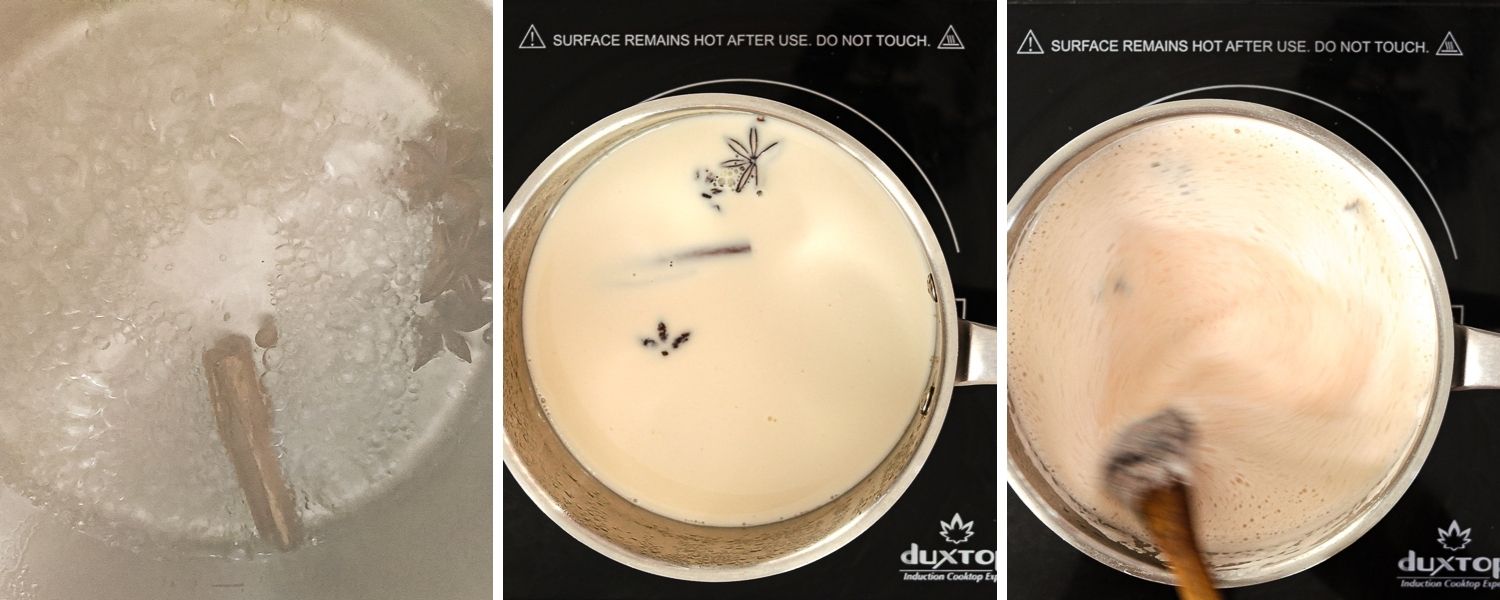 Simmer this until the plantains are cooked and the porridge is thick and creamy, about 10-15 minutes.
Add vanilla and sugar, to taste.
To serve, garnish with optional freshly grated nutmeg.
This healthy plant based Haitian breakfast is a delicious and filling way to start the day. You can easily Make it Vegan if you prefer by making it with all coconut milk or other non dairy milks.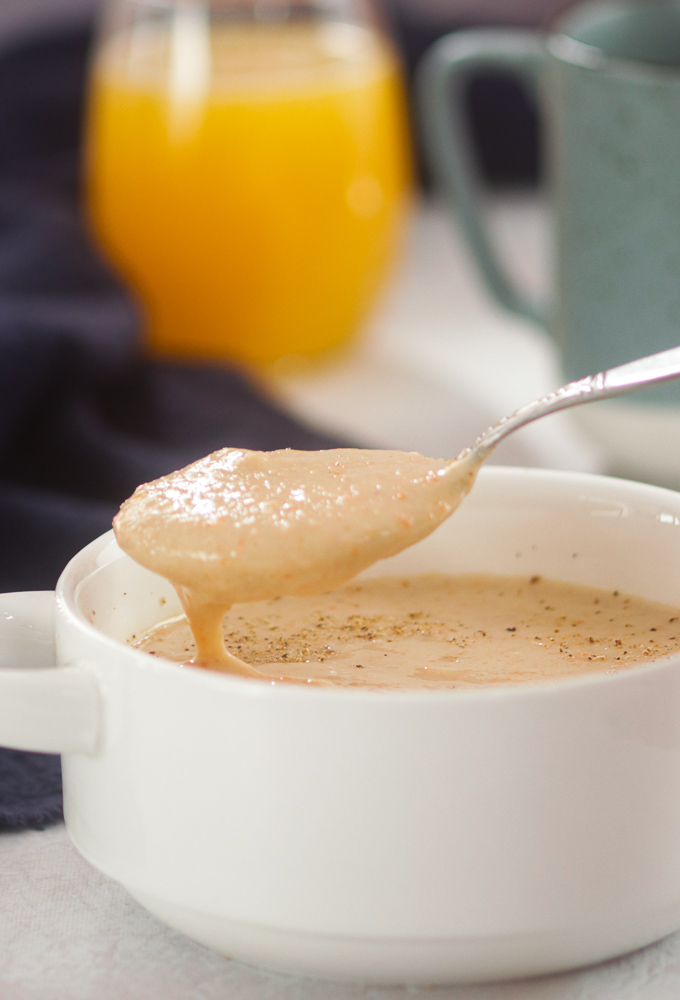 Labouyi Bannann – Haitian Plantain Porridge
Haitian Plantain Porridge is a healthy breakfast made with plantain, carrots, milk and spices. Haitian breakfast – both healthy and delicious.
Instructions
Peel the plantain and cut into small pieces.

Peel the carrot and cut into small pieces.

Combine the plantain, carrot and 2 cups water in a

blender

.

Blend for 1 minutes until well blended and smooth.

In a saucepan, place the cinnamon stick and the star anise in 1 cup of water.

Bring to a boil.

Add the evaporated milk and the coconut milk.

As soon as it starts to boil, reduce the heat to low and add the plantain

puree

.

Stir until thoroughly combined.

Simmer on medium low heat, stirring frequently for 10-15 minutes, until the plantain is cooked and the porridge is smooth and creamy. If the porridge tastes grainy, it needs to cook more.

Add vanilla and sugar. Stir to combine.

To serve, add nutmeg if desired.
Notes
Make it Vegan by using all coconut milk or other nut based milks like Almond Milk or Cashew Milk.
Nutrition
Calories:
304
kcal
|
Carbohydrates:
41
g
|
Protein:
8
g
|
Fat:
13
g
|
Saturated Fat:
10
g
|
Cholesterol:
27
mg
|
Sodium:
118
mg
|
Potassium:
649
mg
|
Fiber:
2
g
|
Sugar:
30
g
|
Vitamin A:
3277
IU
|
Vitamin C:
11
mg
|
Calcium:
277
mg
|
Iron:
2
mg
Did you try this recipe? Leave a comment below.
Please follow me on Instagram @chefmireille or tag me #chefmireille with your pics! I'd love to share them!
NOT READY TO MAKE IT YET? PIN IT FOR LATER!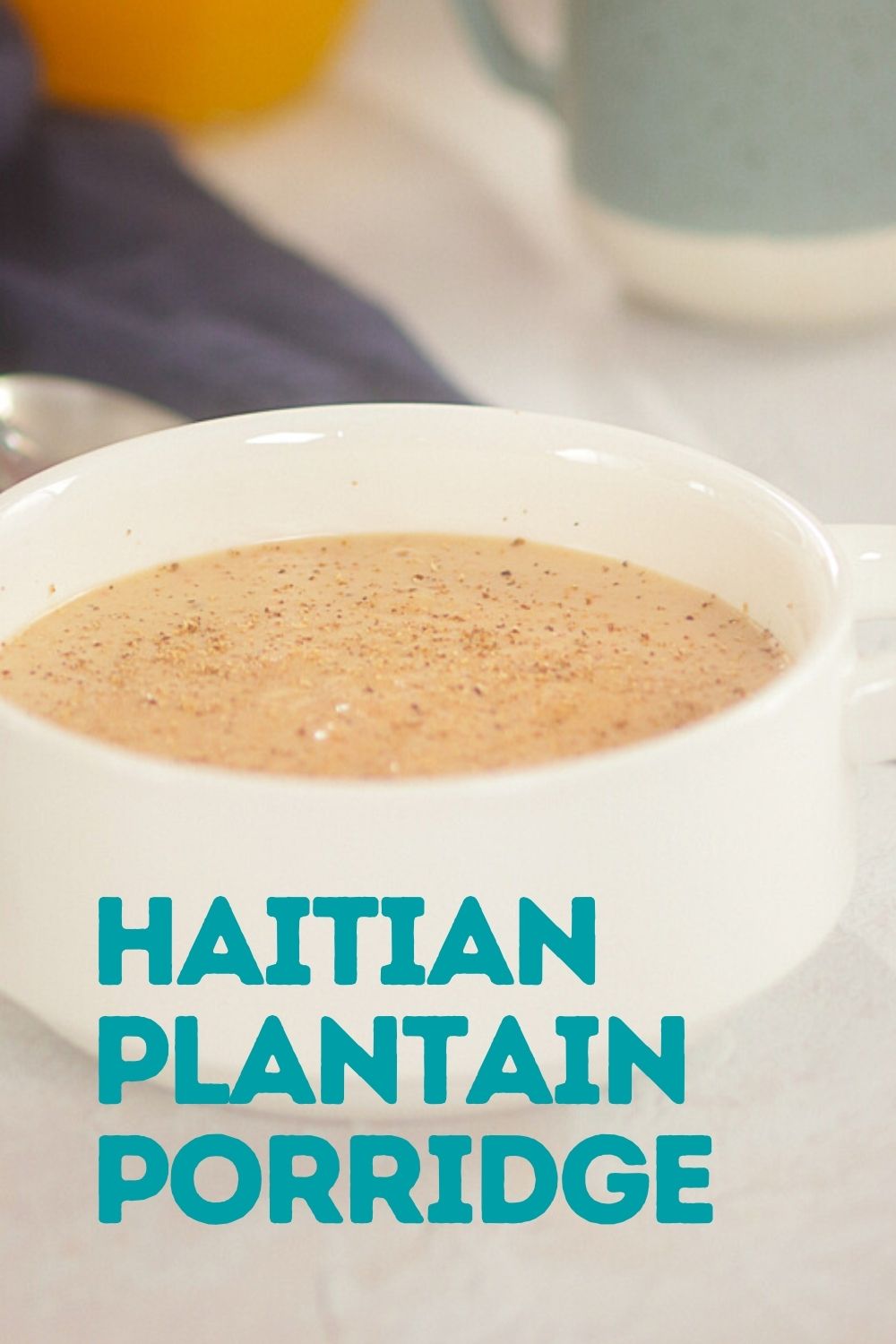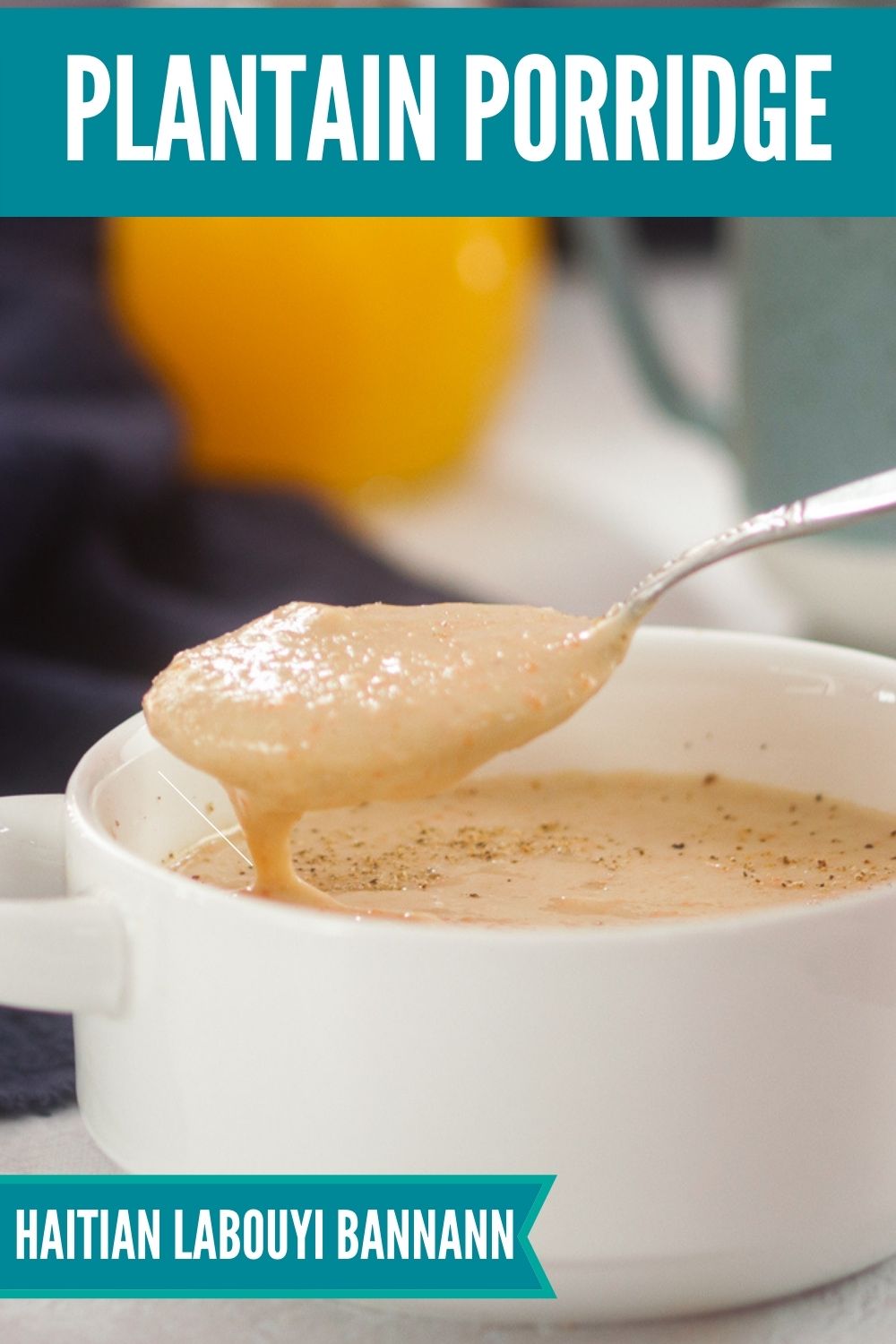 RECIPE INDEX
NEED MORE INSPIRATION? CHECK OUT MY RECIPE INDEX WITH OVER 1000 INTERNATIONAL RECIPES FROM AROUND THE WORLD