Last Updated on May 18, 2021 by Chef Mireille
If you are traveling abroad for the first time, these 10 Tips for International Travel will ensure a stress free vacation. Being prepared is half the battle.
While you are at it, you might want to check out my Destination Travel posts on Mumbai, Bangkok, Singapore, Penang and Iceland.
Please note this was posted prior to the global pandemic, so extra steps like checking for lockdown or curfew rules in place before traveling anywhere is now required.
Visit destination country websites for up to the date quarantine, vaccine and test rules in place.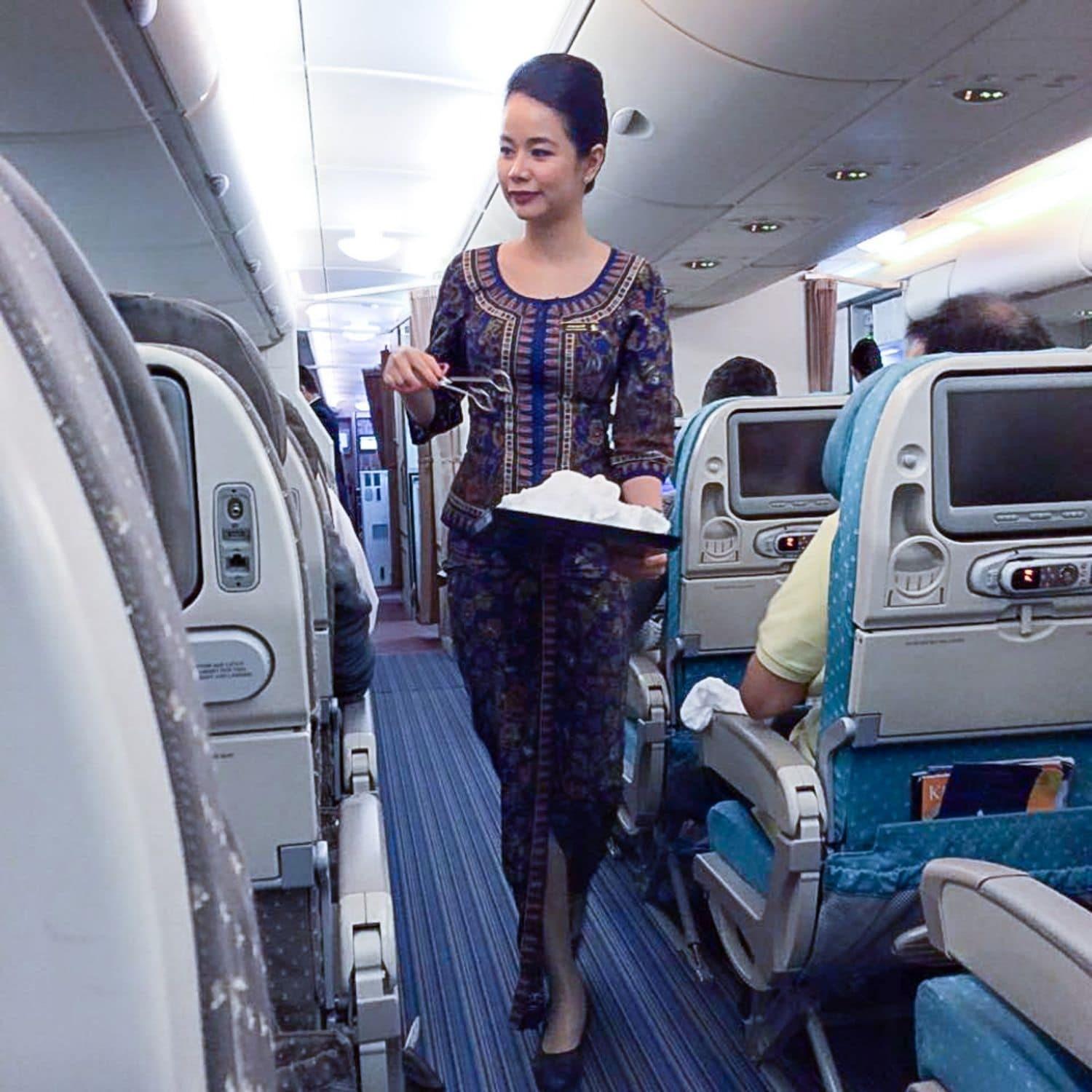 This post may include affiliate links.
Since I come from a very diverse family, I have been traveling internationally since I was about 8 and on my own, since I was 15.
I have learned a lot during all those years of traveling. Here are some tips so you are prepared for your trip!
If you are about to take your first international trip and feeling nervous and want to make sure to have a great time, I am hoping these 10 INTERNATIONAL TRAVEL TIPS FOR YOUR FIRST TRIP ABROAD will help you!
VISAS
Many countries now have Visa Upon Arrival. However, many countries still require you to apply for your visa in advance. Processing time varies depending on the country. To be safe, I suggest applying at least 3 weeks before your departure date.
You can apply for a visa in person at the embassy or visa processing center. If you are not located in a large city like NYC or Washington DC with embassy locations, you can also mail in your application or apply online (if available)
For faster processing, many countries now offer evisa. In these cases, you can submit your application online and will receive an email confirmation within a few days. At the airport in your arrival country, you simply show them the email and will receive a visa stamp in your passport.
If you have a long layover and want to leave the airport, some countries also require a visa in advance, although most countries will allow a transit visa you can get at the airport. Depending on the country, they can vary but usually go up to 5 days maximum.
If you are not sure, you can usually find the information by looking at the airport website you will be arriving into.
For complete visa information for US citizens, see here.
FIRST AID & HYGEINE PRODUCTS
Many of us are very particular on the brands we use for pain relievers, feminine hygiene products and grooming items. If you are, make sure you pack them. It is not likely that you will find the same brands in the country you are visiting.
RESPECTFUL CLOTHING
Research the dress code for the country you are visiting. Just because you walk around with tank tops and shorts at home does not mean you can do it on vacation.
A few days ago I read an article about a Chinese woman wearing a string bikini in Malaysia and she was arrested. Even on the beach, research what types of bathing suits are acceptable, especially when travelling in Asia, Africa and the Middle East.
Also, many countries require modest clothing for visiting religious sites. Therefore, always pack at least one pair of long pants or long skirt and a blouse that covers your shoulders. Additionally, for women, I suggest packing a headscarf.
FOOD
Please do not take this in an offensive way, but many people, especially Americans in my experience, will expect American food when they travel. You are not always going to be able to find foods common in America.
Instead of bacon and eggs for breakfast, it might be morning glory with pork and sticky rice!
I have encountered Americans at huge buffets who will make comments about the place having limited choices – only because there were no western cuisine choices.
Additionally, if you have any food limitations like vegetarian, vegan or gluten free do your research. Find out how friendly the city is to these types of cuisines. All you have to do is do a search on Google or Pinterest and you will find out if you have options!
If you are a picky eater, you need to go with realistic expectations.
AIRPLANES
Airplanes are notoriously cold and nowadays, they often do not have blankets for each passenger.
Pack your own sweater/jacket, earphones, ear plugs, sleep mask, neck pillow and whatever else you need to be comfortable when you travel – especially on long flights!
If you have any dietary restrictions, make sure you have informed the airline at the time of booking.
If there is turbulence, sometimes meals will be delayed or not served at all. Therefore, bring your own snack just in case this occurs.
AIRPORT CHECK IN
I find these now torturous. With increased threats, security is a nightmare in most airports. Although I complain, it is there for our safety so I am thankful.
Be prepared to take off your shoes, all metals, jewelry, belts. If you are traveling with electronic devices, you will need to remove them from your bags and place each one in a separate bin.
You may be pulled aside and an agent will go through your bag.
Depending on the country, there may also be drug sniffing dogs.
Arrive early for check in so you have the time to go through all of this and that way, if you want to change your seat or have any other requests, you have plenty of time to get that done.
MONEY
Research how card friendly is the country you are visiting. You may have to walk around with more cash than you are used to. If necessary, use travel safe money pouches like these.
Alternately, some countries are now trying to go cashless like Sweden. Make sure you credit card balance or your debit card balance has enough available funds.
TRIP INSURANCE
Trip Insurance can cover everything from hotels and food for delayed flights to medical evacuation. When I ended up in the Emergency Room in Bangkok needing stitches in my foot, I was so happy I had decided to pay the $70 for trip insurance.
With no fuss, I charged the $300 bill and was reimbursed with no hassle when I returned home. I also had the option of waiting for approval to avoid my credit card charge, however, due to the time difference, I chose not to wait.
WI FI
WI FI may not be as easily accessible depending where you are traveling. If you have tickets, etc. stored in your email, save it to an offline app so you can access them without Wi FI.
RELATED – TRAVEL TIPS WHEN YOU DON'T KNOW THE LANGUAGE. This will also be helpful on your first international trip!
EXPECT THE UNEXPECTED
No matter how much you prepare, something could and very likely go awry. It could be pouring rain for several days of your trip or your baggage could get lost or you might have to take a trip to the ER like I did in Bangkok.
DON"T PANIC!!!
Figure out what you need to do to resolve the problem and once it's taken care of with what you can control, get over it and go about having fun!
If it's raining, buy an umbrella and check out what cool indoor activities the place has to offer or just accept that you will get wet and walk around and enjoy the city!
Do not let travel problems ruin your entire vacation!
I hope I have calmed your nerves with these 10 INTERNATIONAL TRAVEL TIPS FOR YOUR FIRST TRIP ABROAD and now you are just counting the days waiting to take off for your first international trip!