Last Updated on November 24, 2019 by Chef Mireille
Scandinavian Spice Cookies – Pepperkakor
Made throughout Scandinavia, these heavily spiced cookies include cinnamon, ginger and black pepper. They are perfect with a cup of tea.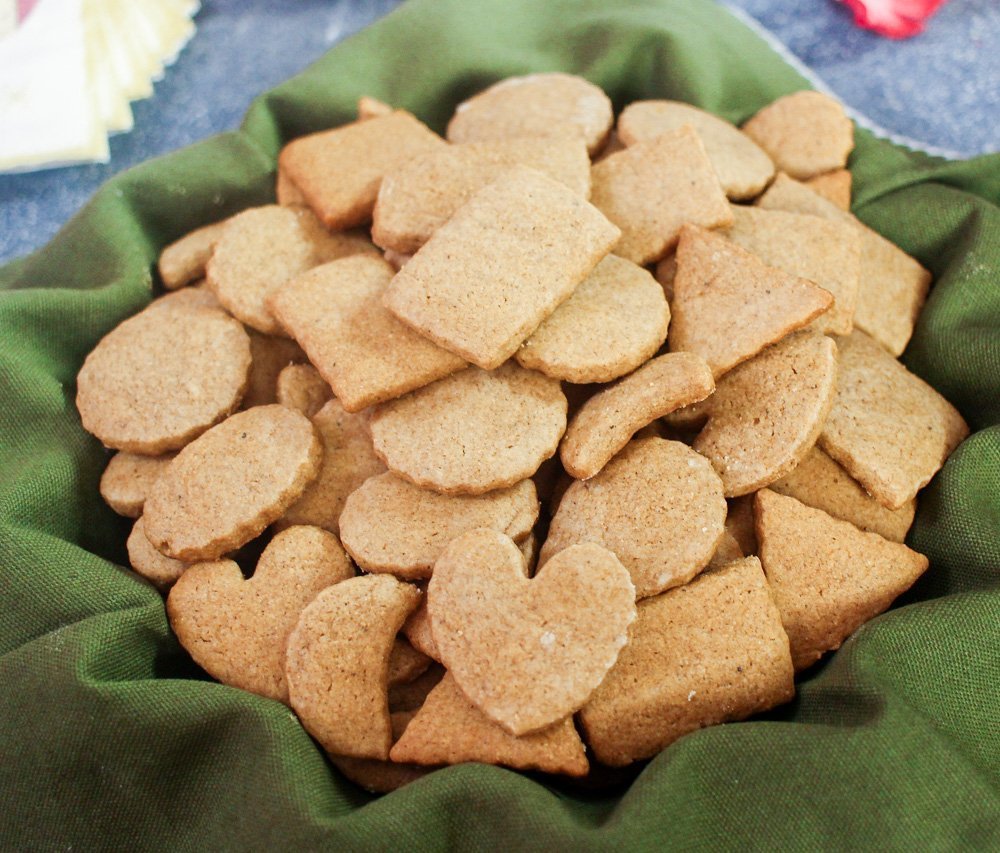 Spice Cookies, including black pepper, are popular throughout Scandinavia. In Iceland, they are known as Piparkokur and in Sweden, they are called Pepperkakor. In Denmark, it is has a slightly different flavor profile with white pepper and mace. There they are called Pebernodder.
The flavor profile is very reminiscent of these Croatian Spice Cookies, which were a big hit!
Smoky spices and black pepper make the perfect flavor profile for the holiday season. I can't begin to tell you how good the house smelled while these were in the oven.
Having recently returned from a trip to Iceland, I am definitely in a Scandinavian state of mind, however, I have always loved this cuisine. Check out the long list of Scandinavian recipes I have already showed you so you can whip up an entire meal around these cookies!
Scandinavian Recipes
Making the Cookies
Although these are traditionally made with all purpose flour, I made this whole wheat version, adding more fiber and therefore, making these traditional cookies a bit healthier.
Using whole wheat pastry flour gives the cookies whole grain goodness, but still maintains a tender crumb.
Depending on the size of the cookie cutters you use will depend on the quantity of cookies you yield. Using the small cookie cutters like I did for most of the cookie dough, you will get about 250 cookies.
These cookies would make a great edible gift for the holiday season.
I did make a few in holiday shapes and made a rustic attempt at adding a little decoration to them. Hey, I never claimed for decorating to be my forte!
These cookies are just barely sweetened and are perfect for tea time also!
Scandinavian Spice Cookies – Pepperkakor
Scandinavian Spice Cookies with black pepper make a perfect edible holiday gift or tea time snack.
Instructions
In a large bowl, combine flour, baking soda, cinnamon, ginger, pepper and cloves. Mix to combine.

In the bowl of an electric mixer, beat butter and sugar until creamy.

Add corn syrup and buttermilk. Mix until thoroughly combined.

Add 1/3 of the flour combination and mix until thoroughly combined. Repeat 2 more times until all of the flour has been incorporated.

Wrap in plastic wrap and refrigerator for at least 6 hours and up to 3 days.

Preheat oven to 350 F. Line cookie sheets with parchment paper or spray with non stick spray.

Divide dough in half and work with one half at a time, leaving the other half in the refrigerator.

On a lightly floured surface, roll out the dough until about ½" thick, sprinkling flour on top as needed.

Dip cookie cutters in flour. Cut out shapes and place on prepared cookie sheets. Repeat until all the dough has been used.

Bake for 10 minutes. Leave the cookies to set on the cookie sheets for 10 minutes.

Remove from cookie sheets.
Notes
The larger cookies will take a few minutes longer to bake.
Depending how long you have it refrigerated, you make have to give it a few minutes to soften enough for you to be able to roll it out. If it is more than 3 days, freeze the dough until ready to use.
Did you try this recipe? Leave a comment below.
Please follow me on Instagram @chefmireille or tag me #chefmireille with your pics! I'd love to share them!
SHARE THIS DELICIOUS RECIPE WITH YOUR FOODIE FRIENDS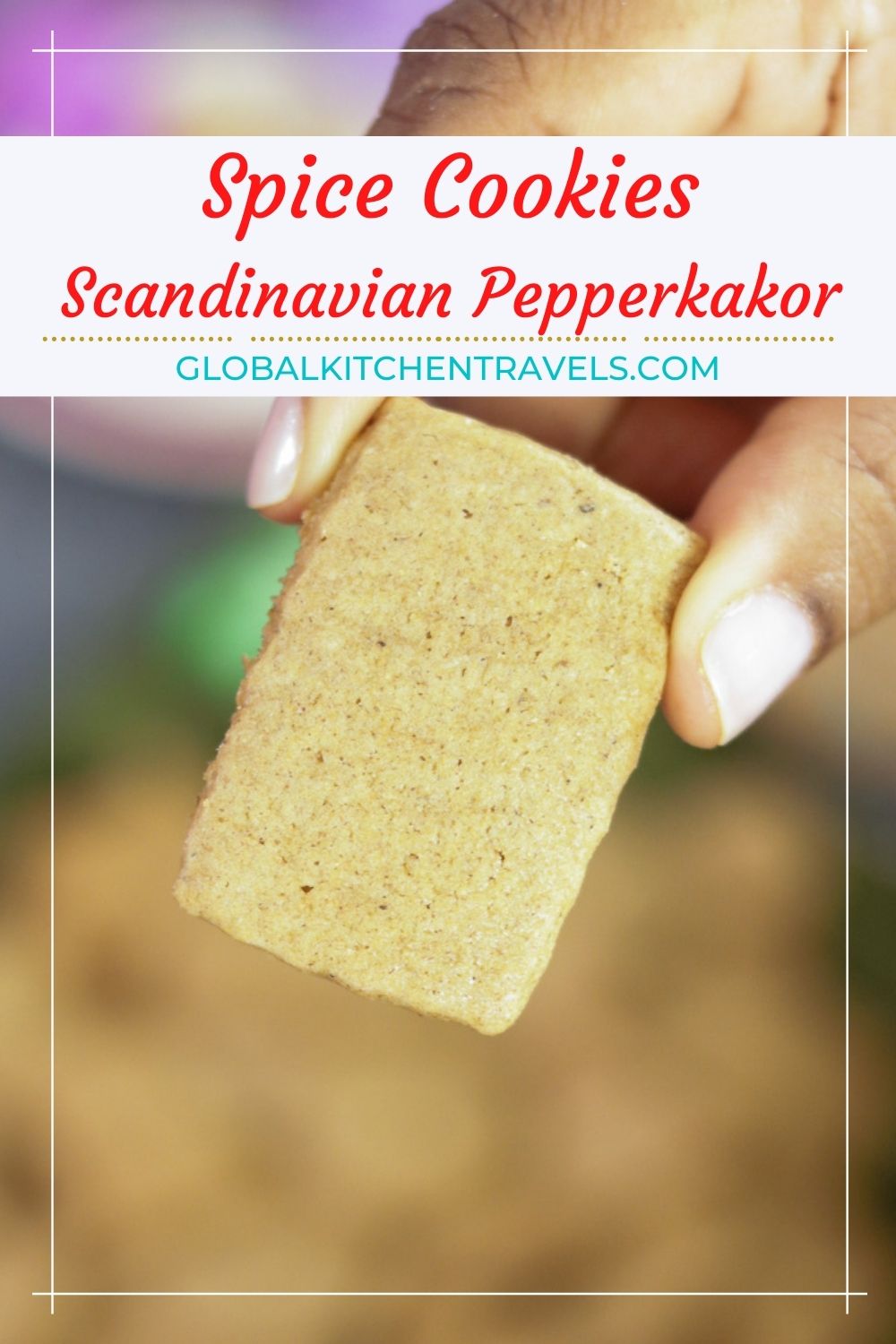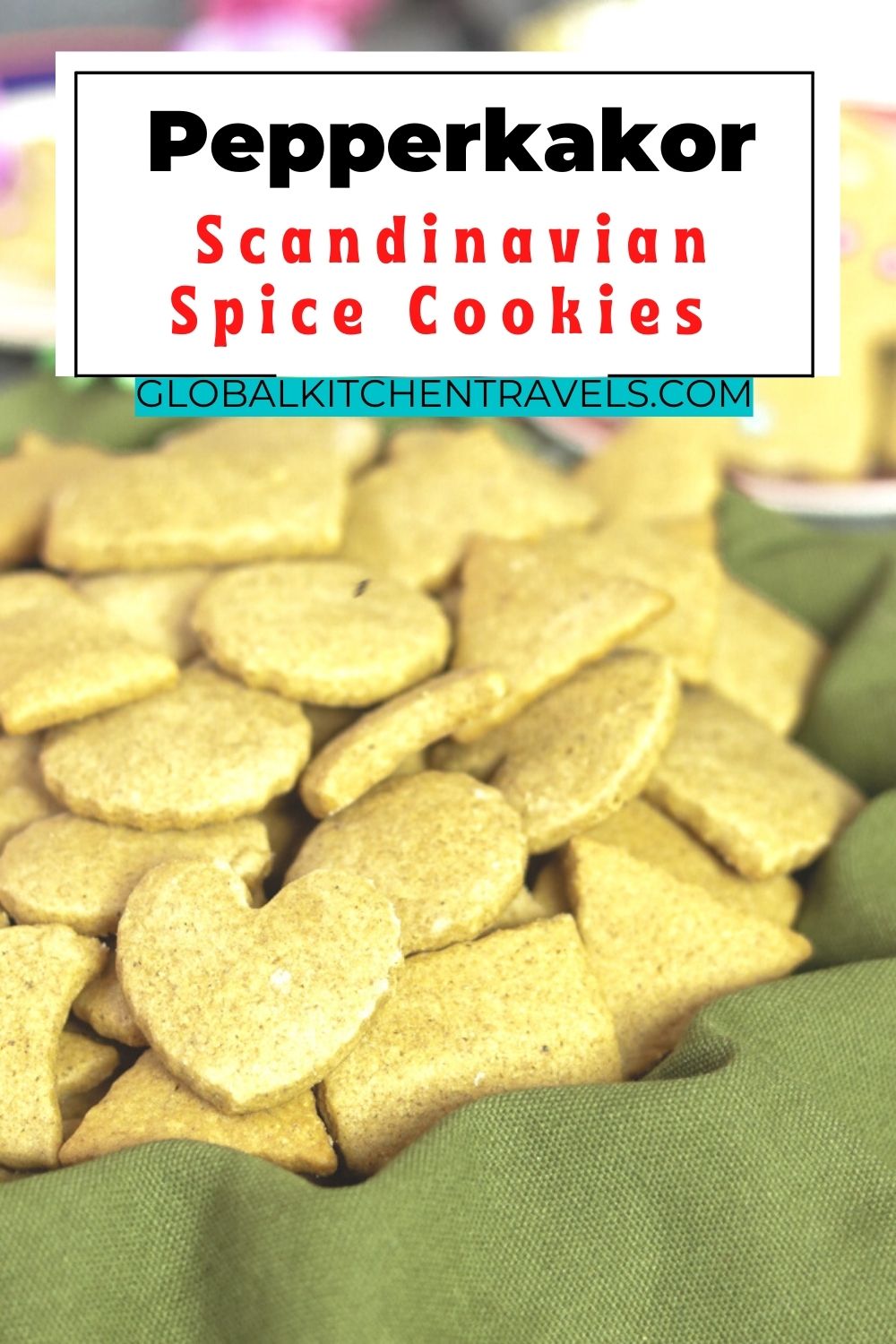 Maybe you are thinking of visiting Iceland soon like me? If so, check out some of what I experienced in Iceland to give you an idea what to expect of Iceland!
Iceland Travel Posts
Need more culinary inspiration? Check out the Recipe Index with over 1500 Recipes from Around the World with lots of Vegetarian 🥕🍆🍅and Gluten Free Recipes!
This post may include affiliate links.