Last Updated on January 11, 2020 by Chef Mireille
24 hour Foodie's Guide to Mumbai – The must eat places even if all you have is 1 day.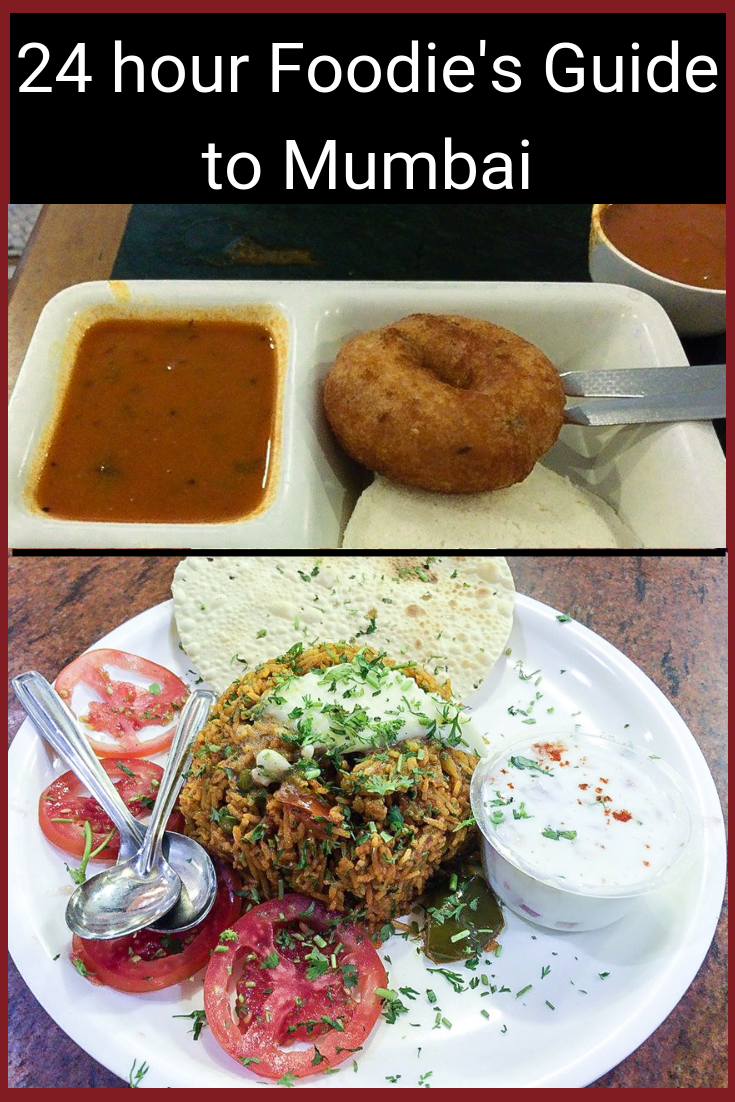 I am a food and travel blogger, but truth be told you will find more recipes than travel content on this blog. As a food blogger, I belong to a group of international food bloggers from India, France, Dubai, Ireland & USA. We have a whatsapp group and we have all sorts of both personal and blogging discussions on a daily basis. Via our whatsapp group, I have about two dozen friends that I feel so close to, yet most of them I have yet to meet.

However, whenever any one of us is visiting another city, we make sure to meet any of the group whenever we can. Besides the ones that live close to me, I have met about 4 of them. When I planned a trip to Southeast Asia and it just so happened that the cheapest return flight went through Mumbai, I knew I had to stop for a few days to meet the Mumbai based food bloggers of the group.
Without a moment's hesitation, as soon as I said I was coming, I was invited to stay with one of my blogger friends. It was so wonderful not to have to stay in some stuffy hotel, but instead a personal home visit. However, I was constantly fighting with my host as she treated me like a visiting dignitary. She wouldn't allow me to pay for anything. She so protected me from the seedier elements of Mumbai and I was driven everywhere in an air conditioned car, except for one auto ride. Truth be told, despite my tongue in cheek sarcasm here, Pradnya made sure I was able to see so much in just the 3 days I was able to spend there and was a great host.
As I was hanging out with fellow food bloggers, it was great to have that interest in common so they made sure I experienced as much of the foodie culture of Mumbai as possible.
Even if all you have is one day in Mumbai, these are the places you cannot miss.
Can't Miss Foodie Spots of Mumbai – and a few sights!
1 – Breakfast is the most important meal of the day right? So start off with a traditional Maharashtrian breakfast at Vihar. This is a Vegetarian restaurant with typical South Indian fare.
We had idli (lentil dumplings), vada (savory lentil doughnut), sambar (tomato onion soup), rava dosa (semolina crepe) , chutneys & South Indian style coffee.
Whether you are Vegetarian or not, you will love the flavors of this filling breakfast.
2 – Do you love to cook as much as to eat? If you do, A.P.M.C. market is a must. It is a bustling, active wholesale market where both large scale buyers as well as retail consumers come to buy dry goods and spices. Bartering is allowed! – Lentils, rice, spices, snack foods and so much more. Anything you can't find in your home country to cook traditional Indian foods can be found here! Get your foxtail millet, dried red chiles, ajwain and whatever else you need before you get ready for lunch!
No snacking allowed here because you're going to need your stomach empty for lunch.
3 – One of my two blogger friends in Mumbai is Vegetarian so lunch again was Vegetarian, but this carnivore did not miss the meat one bit. We had a feast at Samrat, a Vegetarian restaurant that gives you the traditional thali experience. It is non stop food that keeps coming, until you tell them to stop. This restaurant features Gujarati cuisine, so it is a great place to experience another state's cuisine without having to travel there.
For more on my experience at Samrat, see here.
While you wait for your stomach to empty out for dinner, what to do?
If you're a Bollywood fan, you can stop outside of SRK's house and see if King Khan comes out for a wave!
Go to the Gateway of India & take a ferry ride. The breeze off the water will be a cool respite from the Mumbai sun!
Visit one of the beautiful houses of worship like Mount Mary Church or a temple or a gurudwara.
4 – Once the sun sets, it's time to grab an auto and get a ride to Juhu Beach. Juhu Beach is the chaat center of Mumbai. All the street food delicacies in one place. More hygenic than many of the street side vendors, it's a safe place to try some of the best street food in the world.
Everything from pani puri to kebabs and pav bhaji, samosa chaat, bhel puri and kulfi!
Some of the larger vendors have seating available, but if not do what everyone else does. Grab your food and have a seat on the beach. Watch the waves go by as you enjoy your food. Vendors will go through the beach selling water to enjoy with your food!
For more on my visit to Juhu Beach, see here.
Special Mention:
If you have more than a day, you might want to have a weekend brunch at Lakeview Cafe. This buffet brunch at Renaissance Hotel has a variety of both Indian & Continental foods. The variety of foods at this buffet is amazing and you can enjoy the gorgeous lakeside views as you enjoy your meal. You can read more about my brunch there over here!
Thank you Pradnya & Kalyani for making my few days in Mumbai so memorable!
Do you know anyone else who likes learning about international food, culture, history and travel? Bring them over here to join the party! Don't forget to use those share buttons!
Start Here to find out how the Schizo Chef can help you with your cooking, travel and other needs!
If you like this recipe, PLEASE LEAVE A COMMENT & SUBSCRIBE!