Last Updated on March 30, 2021 by Chef Mireille
Getting Around Bangkok – Public Transportation Guide
Here are all the options for getting around Bangkok and how to navigate them all.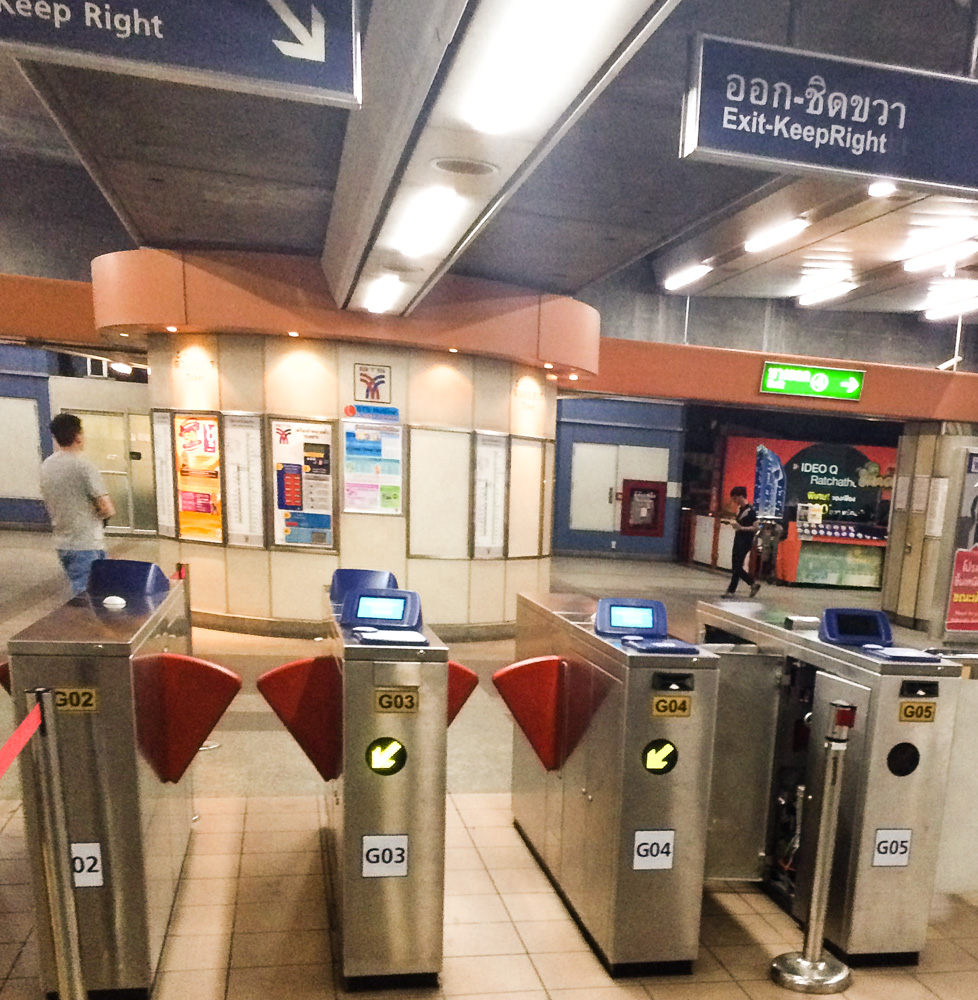 Growing up in a large city where the majority of the population travels by public transportation, navigating public transportation systems is second nature to me. From Bangkok to Paris to Singapore & Amsterdam, one perusal of the bus/train maps and I can usually figure it out quite easily.
People from cities where they drive everywhere are often intimidated by public transport systems and even fear them. As a food/travel blogger, I am a member of many travel and food focused groups on Facebook and I can't tell you how many people coming to NYC for the first time often ask me is it safe to ride the subway? Isn't it better to ride taxis? Well sure if you want to leave poor and spend most of your time in traffic! (sarcasm here)
Whenever I travel to any city with a public transportation system, the first thing I do is get a public transport map from the hotel concierge. I spend a few minutes going over it in the hotel lobby so I can ask questions if I need to…and then I'm off! I am a budget traveler and one way I save money is using public transport whenever I travel.
So far, of all the places I've visited, Bangkok is one of the easiest metro systems to understand…but let's first go over all the different way to get around in Bangkok
Bangkok Transportation Systems
BTS – Bangkok's above ground metro system – also known as the Sky Train
MRT – Bangkok's underground metro system
Bus
River Taxis – Ferries
Tuk Tuk – a three wheeled vehicle that seats 2 passengers in the back and the driver in the front
Taxi
BTS
Bangkok's Sky Train has two lines – the Silom Line & The Sukhimvit Line. Siam is the central station where you can connect between the two train lines. You can connect to the MRT at Asok, Mo Chit and Sala Daeng. You can connect to River Taxi services at Ratchathewi or Saphan Taksin, depending which taxi/ferry you are taking. Connections to the Airport Rail Link is also available at select stations.
BTS runs 6:30am-midnight. At the station, is a map with all the stations. Each station has a number to represent it. You enter the number in the machine at the station. A price will come up which is the fare based on distance. Submit your money and you will receive a ticket, which you enter in the turnstile.
MRT
MRT is Bangkok's subway system. You can connect to the BTS at Asok, Mo Chit and Sala Daeng
MRT runs 6am-midnight. Payment on the MRT works much the same as it does on the BTS, but the tickets are not compatible. So if you have an unlimited pass on the BTS, it will not work on the MRT. You must pay separately for MRT & BTS tickets.
General Information for the BTS & MRT
Food & Drink is not allowed and you cannot even be carrying durian in a bag. There are signs everywhere – NO DURIAN. Station announcements are done via voice and a TV screen on the trains in both English & Thai.
BUS
Most of the bus drivers do not speak English and since fares are based on distance, it's challenging to navigate how much to pay and where to get off. For these reasons, I did not utilize the buses in Bangkok. However, if you speak Thai, this is another viable option.
RELATED: BREAKFAST IN THAILAND
RIVER TAXI/FERRIES & CANAL BOATS
There are several different river taxi's and ferries. You can can get a map/schedule from your hotel. This is a less crowded, easier option to go around to visit the different temples and malls. Different boats have different operating hours, so you need to check with which ferry you are taking.
TUK TUK
Tuk Tuk is an open 3 wheel vehicle. The driver is in the front and the passengers in the back.
They are windowless and doorless, so not very pleasant if it is raining. They go very fast, so make sure you hold on. Many of the tuk tuk drivers make up their own prices and try to take advantage of tourists in this way. When you get in the tuk tuk, make sure to tell the driver to put on the meter and used the metered fare.
TAXI
There are air conditioned taxis available also. These have metered fares and will be the most costly of transportation costs. If you want to go places outside the main city like Floating Markets, etc. you can negotiate a flat rate to take you to some of these tourist destinations.
---
Now you've equipped with the low down on getting around Bangkok!
Most of my travel in Bangkok is on the MRT, BTS, River Taxi and occasional Tuk Tuk. I only took a taxi once when I hurt my foot and needed to go to the hospital. – that's another story I'll save for a different post!
Use Bangkok's public transportation options as the most cost effective and efficient ways to get around. Only use taxi's when there is no other option and limit the use of tuk tuk. You will have lots of extra money for shopping!
Follow this Getting Around Bangkok – Public Transportation Guide and you will find Bangkok super easy to get around!
While Bangkok is a great city and you should definitely spend a few days there exploring, there is so much more to Thailand than Bangkok, Check out this fabulous Thailand 3 week itinerary to make the most out of your Thailand vacation!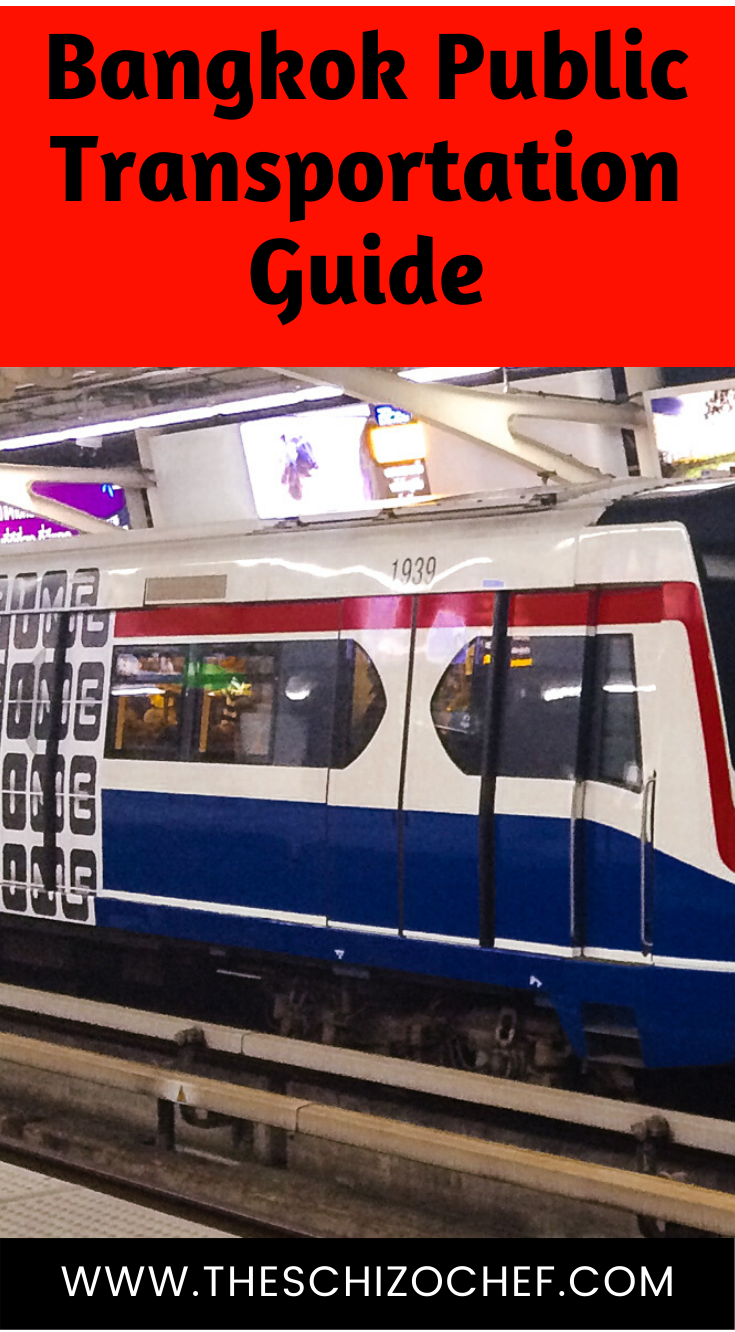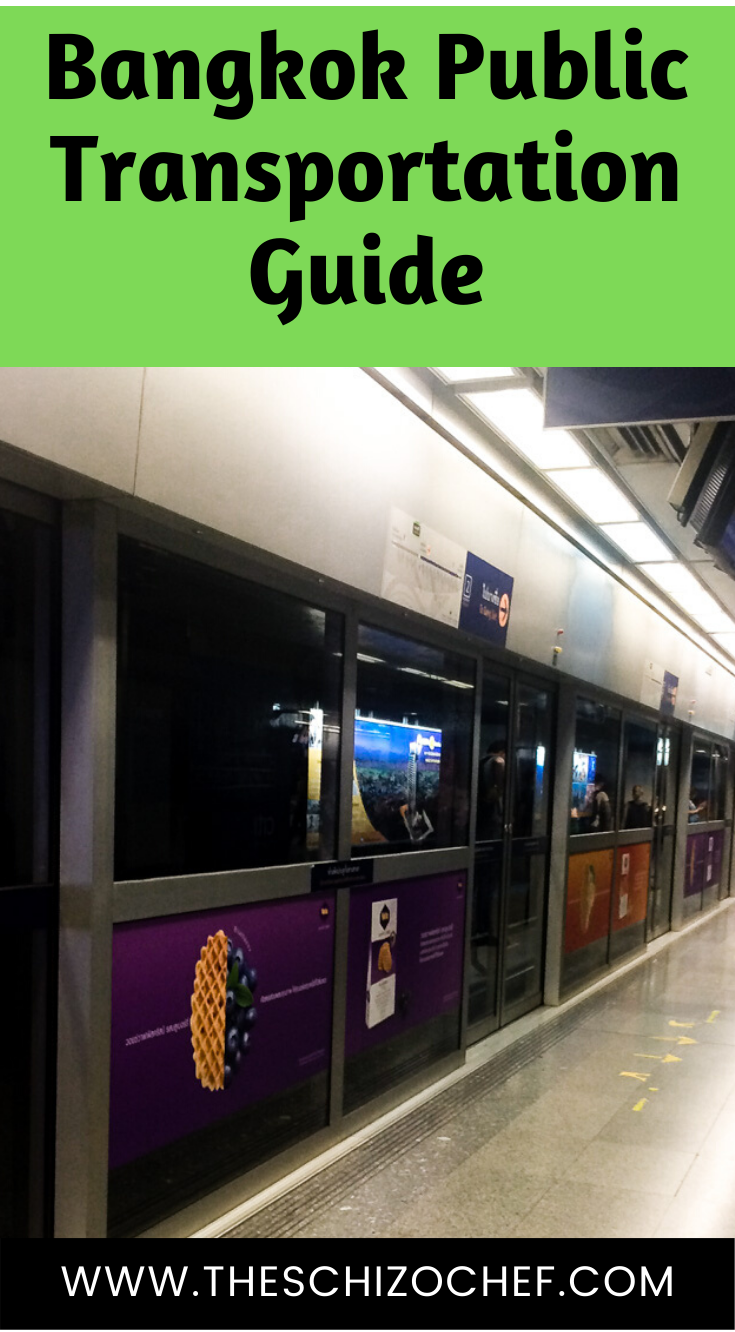 This post may include affiliate links.