Last Updated on November 24, 2019 by Chef Mireille
Singapore Travel Tips
Learn the basics before you leave – Singapore's Strict Laws, Public Transportation, Money Saving Tips and What to See & Do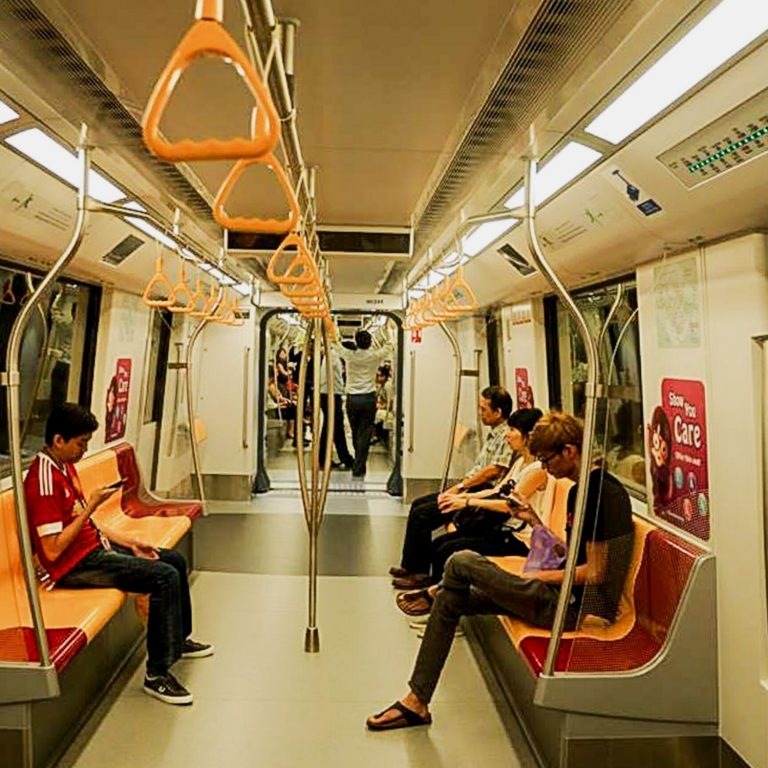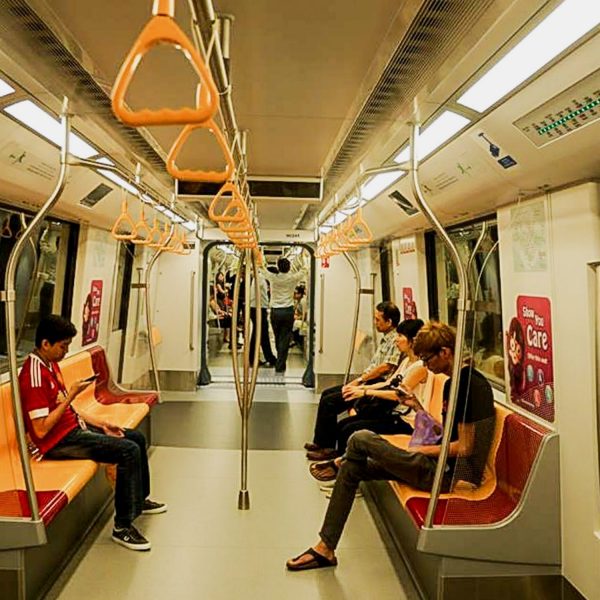 Singapore is a beautiful island nation in Southeast Asia. There are many things to see and do in Singapore. For such a small island, the place is very diverse with many cultures and neighborhoods to explore. However, it is also one of the most expensive and conservative places in Southeast Asia so knowing a few basics will help make the best out of your trip and get you the most bang for your buck!
Follow these Singapore Travel Tips and have a fabulous vacation!
Be Aware of their Strict Laws
Singapore is probably the most monitored nation in the world. There are video cameras everywhere and strictly adhering to their laws will make your vacation an enjoyable one. I'm sure I don't have to mention major crimes like drugs or theft. However, a few other basic rules to remember. Don't eat or drink on public transportation and Don't litter. If you have any doubt about something, ask someone or play on the side of caution and don't do it. Violations of their laws carry harsh penalties. You may think it uncomfortable to be so monitored, but it can also prove to be beneficial.
Adhere to the laws and DONT GET ARRESTED
When one of my travel partners lost her wallet on the bus, it was returned to the police station with everything still in it. I guarantee that would NEVER happen here in NYC but when you know you're on camera, stealing doesn't seem worth it. For some more insights into the laws for travelers and the penalties, here are a few more to be aware of.
Changi Airport
If you choose to fly on Singapore Airlines, it will be one of the most pleasurable flying experiences ever with excellent customer service and fabulous dining. Read more about flying on Singapore Airlines here. No matter what airline you arrive on at Changi Airport on, try to take in some of the airport attractions. As a major hub of Southeast Asia, Singapore Airport has a lot to offer for those on long layovers. Even if you're not on a layover, you might want to plan some time either when you arrive or when you are leaving to take in some of the sights. If you are doing it when you arrive, make sure to do it before you clear customs. Once you clear customs, you won't be able to get back in to see the attractions until you are leaving.
In addition to the shopping and dining you find at any airport, you can also visit:
Cactus Garden – rooftop garden with over 100 species of cacti
Sunflower Garden – another rooftop garden with over 500 sunflowers
Orchid Garden – garden features gorgeous varieties of orchids
The movie theaters – Two free movie theaters are available 24 hours a day
Swimming Pool
Facilities for shower and massage
Seasonal Attractions
Public Transportation
Traveling by public transportation is easy in Singapore, whether you are using the subway or bus. Simply get a map from your hotel. The subway system is most likely the cleanest and safest in the world, so don't be apprehensive. It's the cheapest and most convenient way to get around. The subways run from 5:30am-midnight.
Hawker Centers
It is illegal to sell food on the street in Singapore. They instead have hawker centers. Hawker Centers will have dozens of food stalls to choose from. Seating and public restrooms are also available at the hawker centers. They are clean with delicious local food and will cost you a fraction of what you will pay at fancy restaurants.
Explore the Cultural Enclaves
For such a small island nation, there are many cultures each with their own neighborhood. Here are a few to explore:
Haji Lane & Arab Street – The Arab section is full of textiles where you can purchase clothing, cloth bags and more. Have a cup of Turkish Coffee or an Arab pastry and visit the Sultan Mosque. Make sure you are dressed appropriately if you are visiting the mosque. Be respectful!
Pub Row – In the mood for fish and chips and a glass of ale? At Pub Row, there is a strip of British style pubs featuring Brit cuisine.
Little India – Along Serangoon Road, there are many places of worship including Hindu mandhir's, Muslim mosque's and a Sikh Gurudwara. There are also stores selling Indian clothing and foods.
Chinatown – As the largest ethnic group in Singapore, Chinese culture is located throughout the island, however it is concentrated in Chinatown. You can enjoy delicious Chinese food and visit one of the Buddhist temples or purchase any variety of Chinese clothing or products. Here's a great guide to the temples in Singapore!
There are also other streets known for shopping, malls, bars or expat communities! – Don't miss these either!
Bugis Street (food and drink)
Orchard Street (malls)
Holland Village (expats – lots of European cuisine)
Don't forget to check out some of my other Singapore Travel posts if you're going!
Singapore Travel Posts