Mango Lemonade
This Zero Waste recipe uses the seeds and the skin of the mango. Get some use out of this waste that usually goes straight from mango to garbage.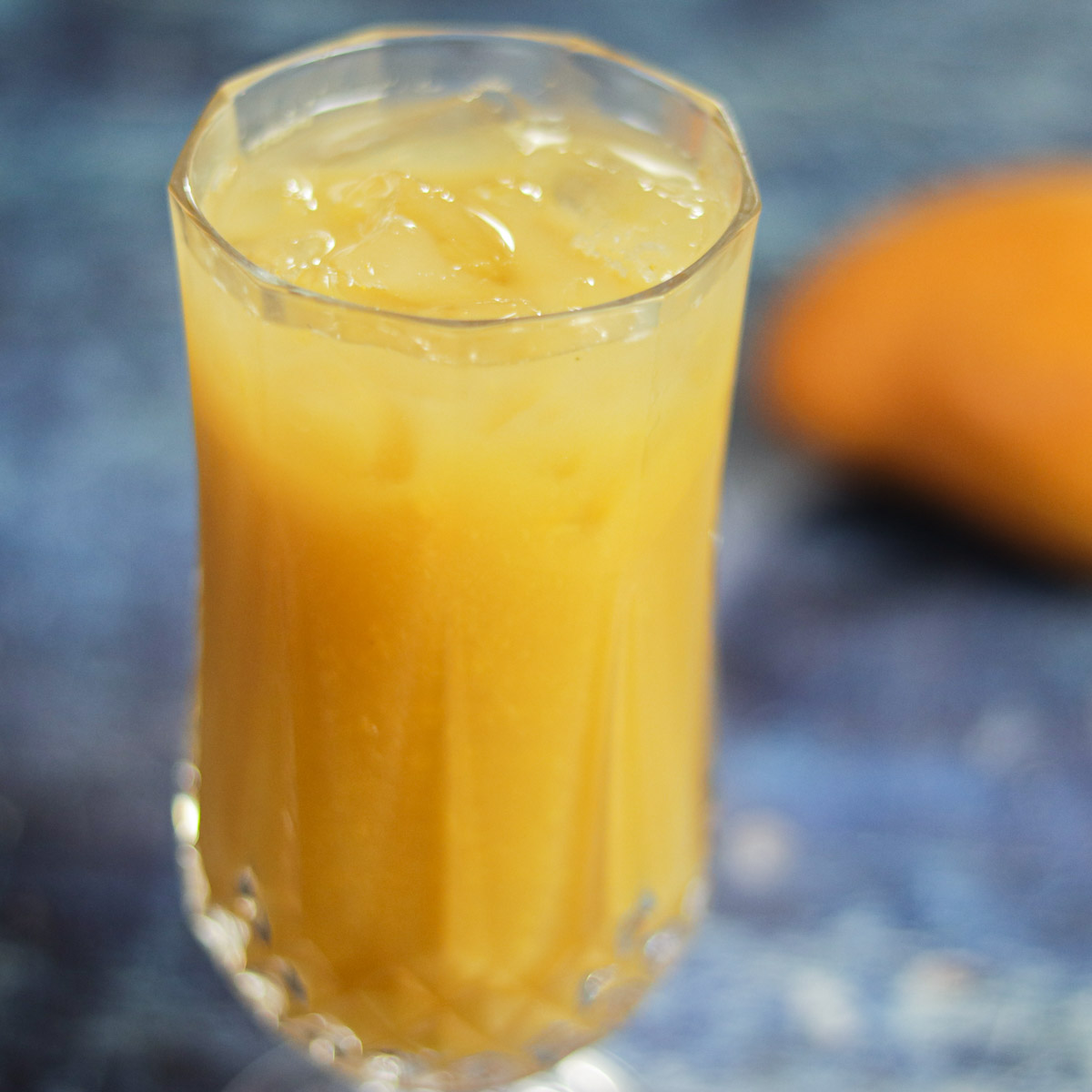 Do you practice Zero Waste in your kitchen? It has really become a passion of mine as I read how detrimental it is to the environment and to animal life.
Why practice zero waste?
Wouldn't we all prefer cleaner beaches and cities that don't smell of garbage?
I have lived in NYC most of my life and I don't think it has an aroma because I am accustomed to it. However, I had an acquaintance from Kansas City visit some time back and I was taking her around my hometown.
She asked me why does everything smell so bad? I had no idea what she was talking about. She also asked me why there were so many taxi's at the airport. She may live in the largest city in Missouri, but it's no comparison to NYC.
Regardless, it's sad that I am accustomed to what I assume is the smell of garbage in the air, but when you live in a densely populated city, it is sadly usually par for the course. Since it is the smell every day, you don't think it smells bad.
I may not be able to change the reaction of tourists to my city, but I can do my little part to make my city a little cleaner and get more value from things. By practicing zero waste you reduce landfills and save some money in the process.
Have I inspired you to practice more zero waste habits? Check out my post all about Zero Waste Cooking Tips here!
Mango Season is here!
Here in NYC, sweet ripe mangoes are everywhere! At this time of year, you can purchase mangoes by the box if you go to Indian/South Asian neighborhoods!
I have been buying mangoes and making things like Mango Jicama Salad, Mexican Mango Pudding, Mango Lassi and Thai Mango Salmon.
I wanted to research for some ways to get some use out of all the waste that comes from processing mangoes.
I found a variety of things you can make from the mango waste including syrup and sauce, but I decided on a refreshing glass of Zero Waste Mango Lemonade.
The waste from 4 mangoes only yielded me one large glass of Zero Waste Mango Lemonade, so unless you are processing a lot of mangoes for a family party, I would suggest freezing the pits and skin and wait until you have enough to make a large pitcher.
…or you can do like I did and just make Mango Lemonade for one!
How to make Zero Waste Mango Lemonade
First, you want to peel the mango and reserve the skin. Depending on how ripe and the variety of mango, you might be able to do this with a fruit/vegetable peeler. Otherwise, you will need to do this with a sharp knife.
After you remove as much edible fruit as possible from the pit, reserve the mango seed with the mango skin.
You may want to use your sliced mango flesh to make Mango Ketchup or Butterfly Pea Flower Thai Mango Sticky Rice Dessert.
Now it's time to make your Mango Lemonade with the mango seeds and skin.
It's so refreshing on hot summer days!
Before we get to exactly how to make this, have you been watching my Zero Waste Cooking Tips series on IGTV. Make sure you follow me on Instagram so you don't miss the series every Thursday at 5pm EST.
Zero Waste Mango Lemonade
Zero Waste Mango Lemonade is made with the mango seed and skin, getting optimal flavor from these parts that usually go straight to the garbage.
Ingredients
mango seed and skin

of 4 mangoes

1/4

cups

lemon juice

2

tablespoons

sugar
Instructions
Combine the mango pits and skins in a saucepan with 2 cups water.

Bring to a boil and boil on high heat for 5 minutes.

Strain really well with a collander, pressing down on the skins and the pits with a spoon to get as much extract from the seeds and skin as possible.

You should get about 1 cup of mango extract.

Combine mango extract with lemon juice and sugar. Stir to combine.

Serve in a glass over ice.
Nutrition
Calories:
106
kcal
|
Carbohydrates:
28
g
|
Protein:
1
g
|
Fat:
1
g
|
Saturated Fat:
1
g
|
Sodium:
1
mg
|
Potassium:
63
mg
|
Sugar:
25
g
|
Vitamin C:
24
mg
Did you try this recipe? Leave a comment below.
Please follow me on Instagram @chefmireille or tag me #chefmireille with your pics! I'd love to share them!
DO YOU YUM? SAVE IT BELOW!
Yum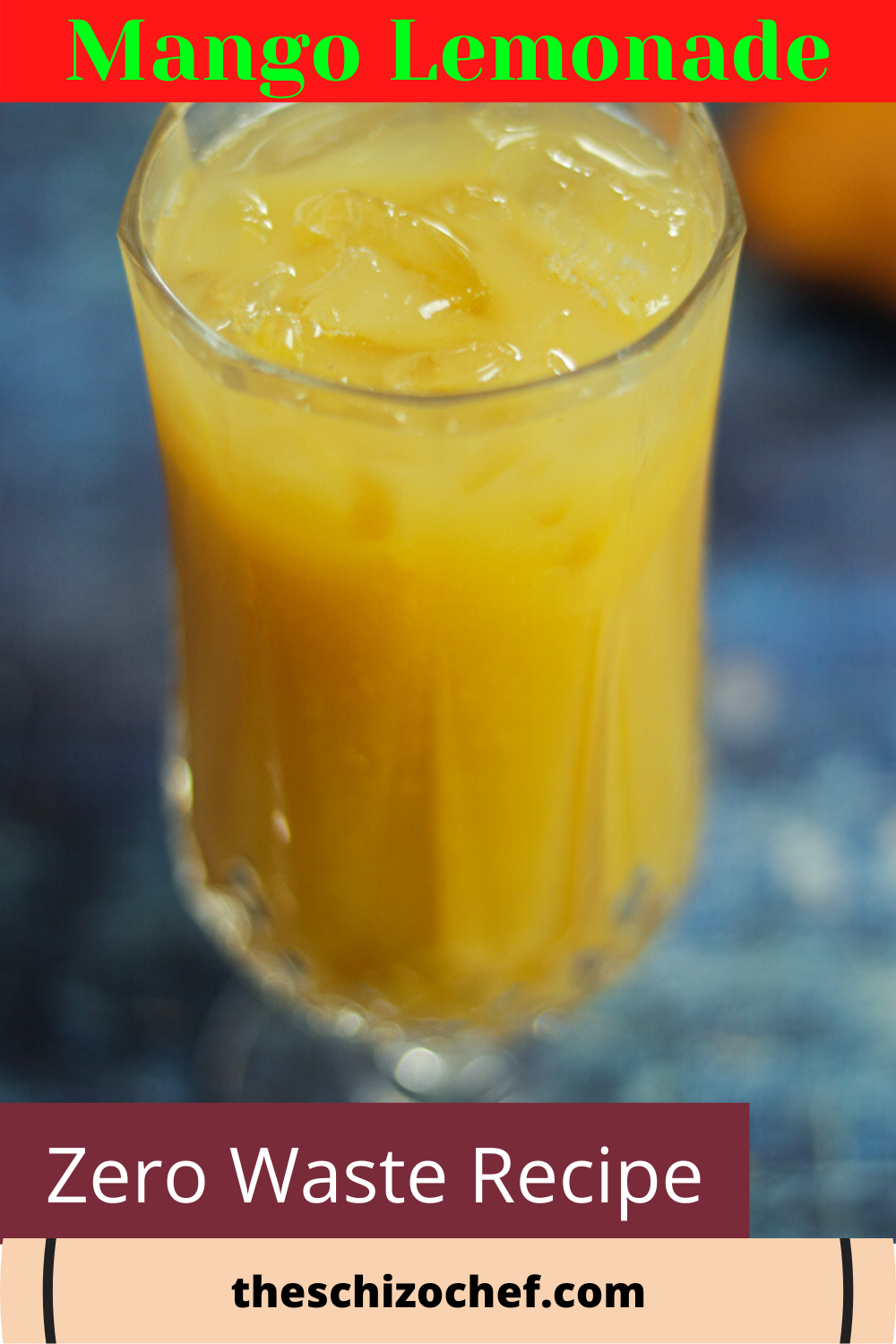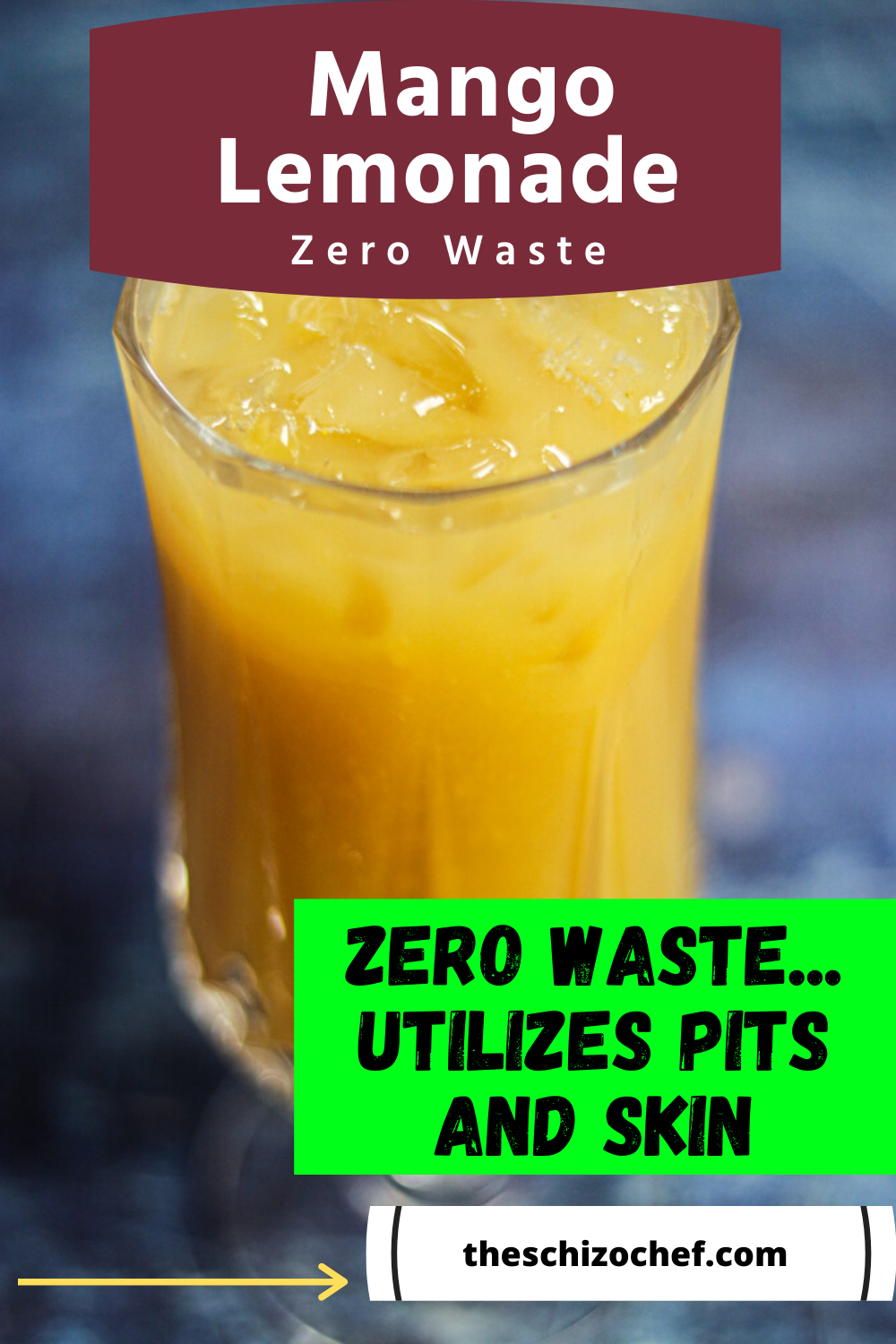 Don't forget to visit the RECIPE INDEX with over 1000 recipes from around the world including lots of Vegetarian Recipes and Gluten Free Recipes!
This post may include affiliate links.