Last Updated on December 16, 2020 by Chef Mireille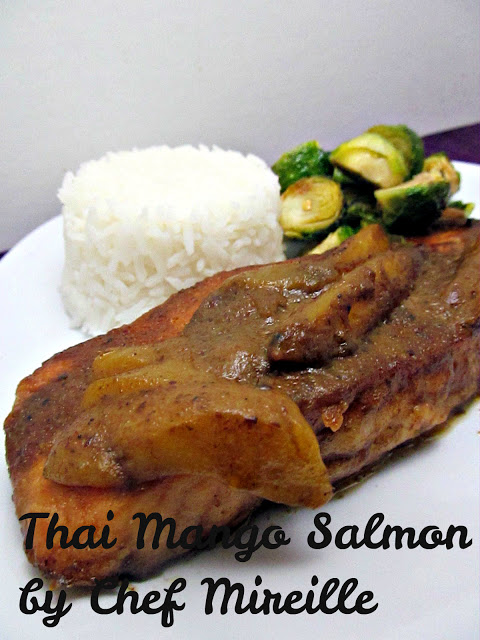 Going to Chinatown for me is approximately a 2+ hour excursion. 40 minutes each way on the subway and about an hour going to the different shops for vegetables, seafood and Asian grocery items. This time is increased largely if I go on a Friday or a Saturday. Friday's are when all the bootlegger's get new inventory. People go to Chinatown to get copycat (knockoff) LV bags and the like. Saturdays is when many do their weekly shopping and the crowds are just insane, in addition to all the tourists wandering around who have no idea where they are going and just stop in the middle of the sidewalk until they see someone that looks like they speak English (like me) and usually ask me how to get to Little Italy (which merges with Chinatown). This is really annoying with the multitude of streetside vendors in Chinatown…don't let me tell you how horrible this is, when it is raining or snowing!!!
Keeping a few dried products on hand is how I am able to make any type of Asian food I like whenever the mood strikes me, without having to go on the trek to Chinatown. I made this Thai inspired salmon using lemongrass powder, instead of fresh and it came out just as delicious. I had also planned on including some dried Kaffir lime leaves, reconstituted in boiling water to add to the sauce, but then when I was making it, I forgot. However, that is another great ingredient to keep on hand.
While I generally prefer using fresh ingredients, I won't disparage the use of dried products for convenience and to maintain my sanity by avoiding Chinatown on weekends!
Thai Mango Salmon
Serves 2
Ingredients:
3 tablespoons oil
14 oz. salmon, skinned and cut into 2 7 oz. portions
1 teaspoon lemongrass powder
1/3 cup rice flour
1 mango, peeled and sliced
1 tablespoon red curry paste
1 cup coconut milk
salt, to taste
Heat oil in a skillet. Sprinkle both sides with salt and lemongrass powder. Dredge in rice flour. Shake off excess flour.
Add salmon to skillet and cook 2-3 minutes on each side, until browned. Remove to a paper towel lined plate.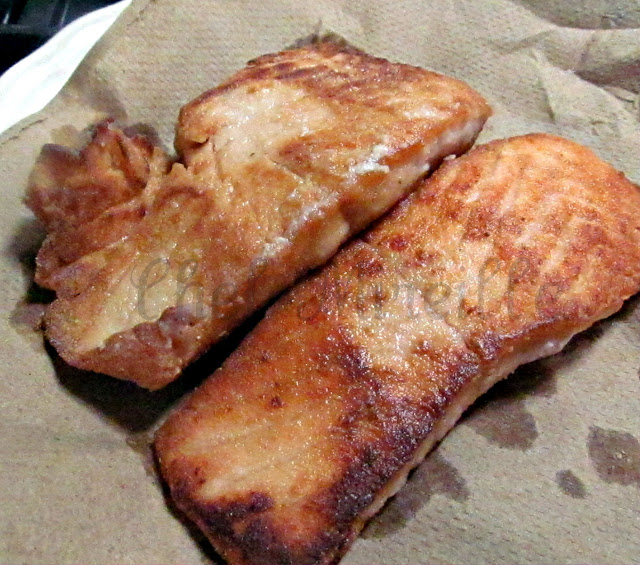 In a small bowl, dissolve the curry paste in the coconut milk.
Add mango to skillet and stir fry for a few minutes, until a little browned. Add coconut milk mixture. Bring to a boil. Reduce to a simmer and cook for about 3 minutes.
Add salmon pieces back to the skillet. Spoon sauce over the fish pieces and cook for 1 minute more.

Serve with Jasmine Rice and simple side vegetables.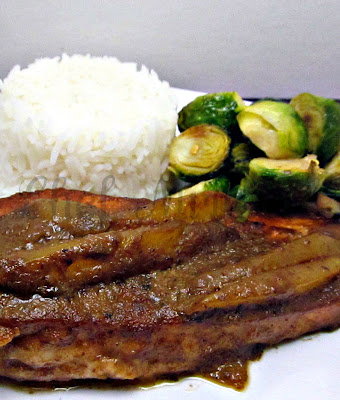 I accompanied it with brussel sprouts roasted with bird's eye chile, garlic and shallots. Brussel Sprouts are not a vegetable commonly associated with Thai Cuisine, but I added some Thai flavors to them so that they can seamlessly accompany the salmon.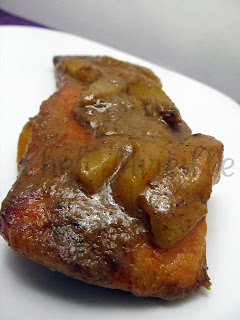 Recipes with Fruits ,Cook Like a Celebrity Chef & the Best Blog Recipes
LIKE THIS RECIPE? LEAVE A COMMENT..I LIVE FOR THEM!

Chef Mireille
Like me on FACEBOOK!
Follow me on TWITTER!