Last Updated on December 14, 2020 by Chef Mireille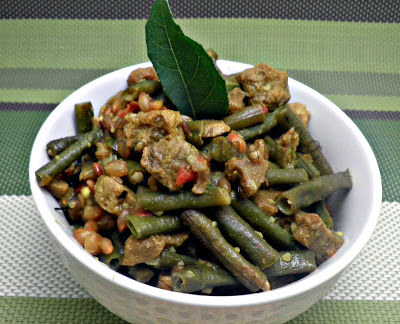 Good Evening,
Hope everyone enjoyed their Saturday. In NY, we had gorgeous weather – definitely a day to be spent outdoors enjoying the sunshine.
Lavanya of Tickle Your Tastebuds & Make Your Life Delicious is running a guest post series this month and I am so proud to be one of her featured bloggers. Do hop over to her space and view my Vegan recipe for Long Beans with Soy Chunks & Rye Berries..a flavorful one pot meal!
Feedback is greatly appreciated as the guest post with the most comments on her blog is going to get a special award. In the meantime, she was kind enough to bless me with this: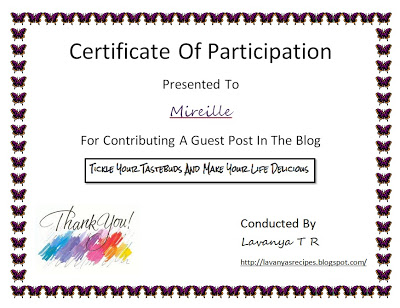 Hope you enjoy it!!
LIKE THIS RECIPE? LEAVE A COMMENT..I LIVE FOR THEM!
Chef Mireille
Like me on FACEBOOK!
Follow me on TWITTER!