Last Updated on May 3, 2023 by Chef Mireille
This post may include affiliate links.
If you're a fan of margaritas, then you're in luck because we've gathered the 60 Best Margarita Recipes that are sure to please every palate. From the classic margarita recipe to unique variations that incorporate unexpected ingredients, there's a margarita recipe on this list for every taste and occasion.
The margarita is a beloved cocktail that has been around for decades and is a staple at bars and restaurants around the world. Made with tequila, fresh lime juice, and orange-flavored liqueur liked triple sec or grand marnier, the classic margarita is a refreshing and tangy drink that is perfect for sipping on a hot summer day. It is the perfect drink that has the perfect balance of alcohol, sweet and sour.
Don't forget to check out this compilation of Mexican Recipes to go with your Margaritas!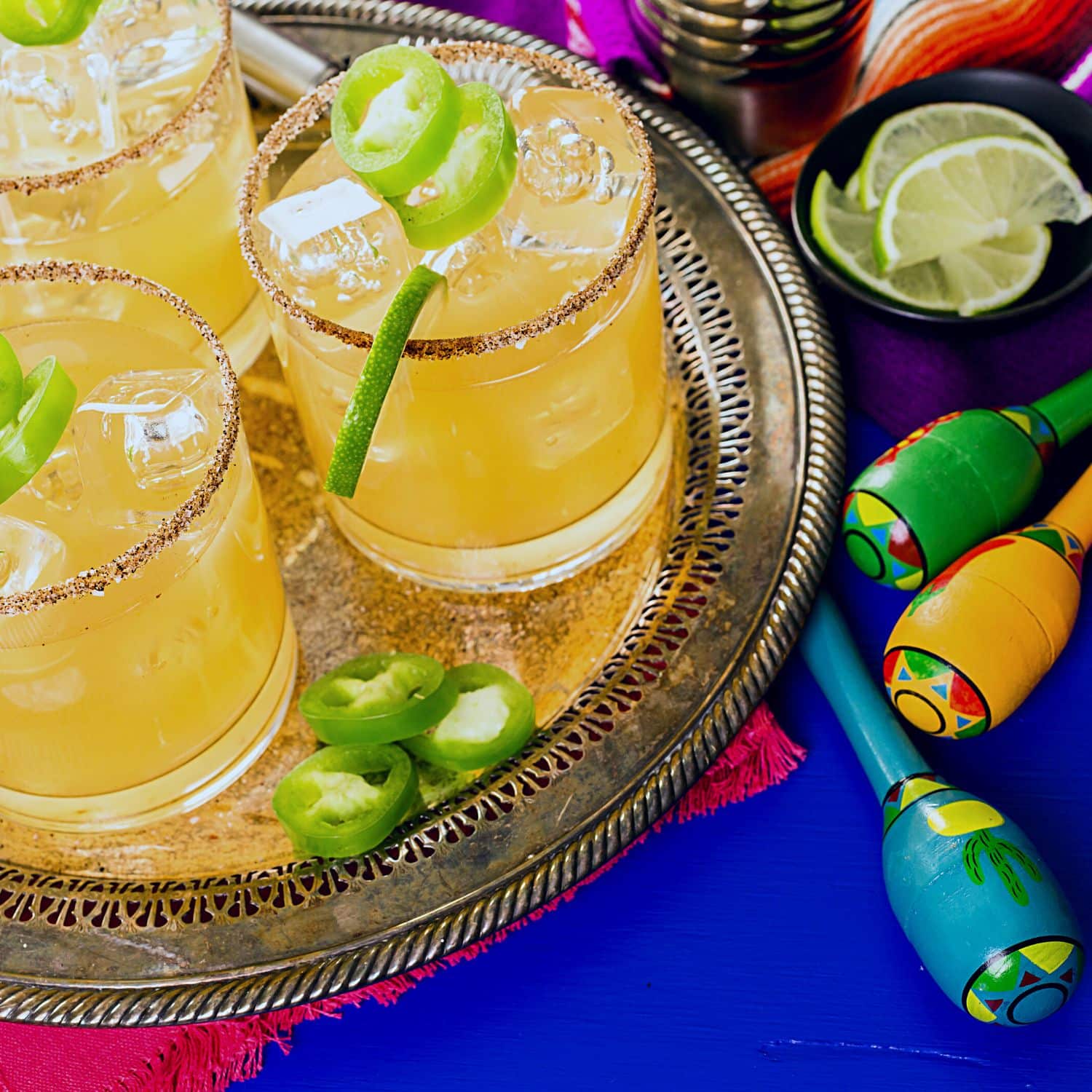 But why stick to the classic recipe when there are so many creative variations to explore? Whether you prefer your margarita frozen, spicy, fruity, or even with beer, this collection of recipes has got you covered. So, grab your cocktail shaker and get ready to mix up some of the best margaritas you've ever tasted!
Most people mostly associate the Margarita with Cinco de Mayo, Taco Tuesday, National Margarita Day and long hot summer days sitting poolside with a huge pitcher of margaritas. However, with this exhaustive compilation of homemade margaritas, you can enjoy unique and flavorful margaritas all year long. After all, there must be a good reason why it is one of the most popular cocktails.
You can whip up individual margarita recipes using a cocktail shaker or make big pitcher's of classic margarita recipes and fruity margaritas for summer parties using a blender. No matter which method you choose to make them, the refreshing cocktails will be enjoyed by one and all.
Here are a few tools that might come in handy:
How to Serve Margaritas
Although traditionally, Margaritas are served with a salted rim. You can also rim the glass with Tajin, flavored salts or flavored sugar.
Frozen Margarita – the Margarita recipe is blended with ice in a blender to get a drink with a slush consistency.
Chilled with a Salt Rim – Shake up the margarita ingredients in a cocktail shaker with ice cubes and serve in a Margarita glass.
Margarita On the Rocks – Shake up the margarita ingredients in a cocktail shaker and serve over ice in a low ball or high ball cocktail glass.
If you are looking for the Best Homemade Margarita Recipe, I can't help you because these are all so delicious in their own unique way, I just can't pick only one.
The most important thing when making margarita's is to use good quality tequila and fresh ingredients.
You are going to want to SAVE THIS POST whenever you are in the mood for a fabulous Margarita!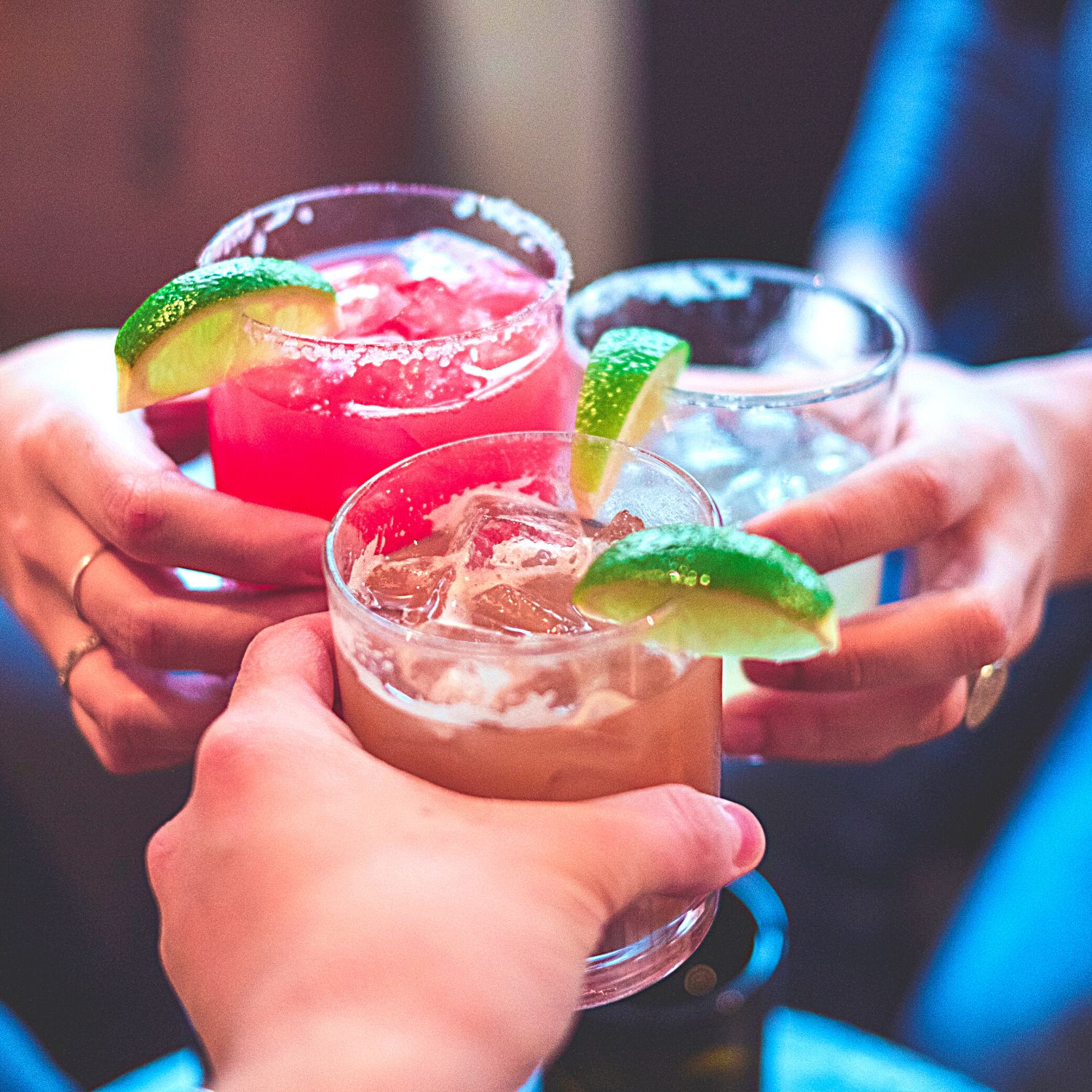 Best Margarita Recipes
Before getting to all the unique margarita recipes, it is important to know to make the traditional margarita that is all of our favorite cocktail.
Although the classic margarita is made with blanco tequila, varietal tequila recipes can be made with any of several types of tequila including reposado tequila (gold tequila) or silver tequila, rum and other liquors, infused with herbs and so many unique modern variations.
Unique Margarita Recipes
Fruit Margaritas
One of the most common ways to add flavor and twist up the classic margarita recipe is to add fruit flavors to the margarita recipe formula. This can be done in the form of fruit puree, fruit juice, fresh fruit pieces or fruit flavored simple syrup.
Frozen Margarita Recipes
Knowing how to make frozen margaritas is not exactly life altering, but drinking these delicious fruity frozen drinks on hot summer days is! You won't want to miss the experience!
Spicy Margaritas
For those who like it spicy, these Margarita Recipes are sure to please your palate.
Holiday Margaritas
These fall and winter themed Margaritas reinforce the point that the Margarita Cocktail isn't just for summertime fun.
Mocktail Margarita Recipes
Since the margarita is made with just a few simple ingredients, it is so easy to make non alcoholic Mocktail versions of the classic cocktail.
So which one of these easy margarita recipes are you going to try first?
Don't forget to visit the RECIPE INDEX with over 1000 recipes from around the world including lots of Vegetarian Recipes and Gluten Free Recipes!