Last Updated on December 6, 2022 by Chef Mireille
This post may include affiliate links.
Black Cake – aka Caribbean Fruit Cake or Caribbean Rum Cake is a rich rum cake that is fed with alcohol. This is a Caribbean holiday staple. No Christmas is complete without Black Cake. This is quite different than the Christmas Fruit Cakes you might be used to eating. Get ready to taste the Best Black Cake Recipe ever!
Black Cake is an intense rum cake, required in the Caribbean for any special occasions. Weddings, Birthdays and Christmas Cake all require a Black Cake.
In fact, most Caribbean weddings have two wedding cakes. A more traditional wedding cake and a Caribbean Black Cake, often it is pre packaged to go as the take home wedding favor.
Jamaican Black Cake, Guyanese Black Cake, Trinidad Black Cake and Aruba/ Curacao Bolo Pretu are all different variations of the same Caribbean Style Christmas Cake. Whether they call it Black Cake, Rum Cake or Fruit Cake, all the names are used to name this fantastic cake.
With all of these black cakes, there are only very minor variations. However, I do find that Guyanese Black Cakes tend to be more on the dry side and that version is usually more dark brown than black and does not have the fudge like consistency I prefer in black cake. My version here is closer to the style of a Trinidad Black Cake.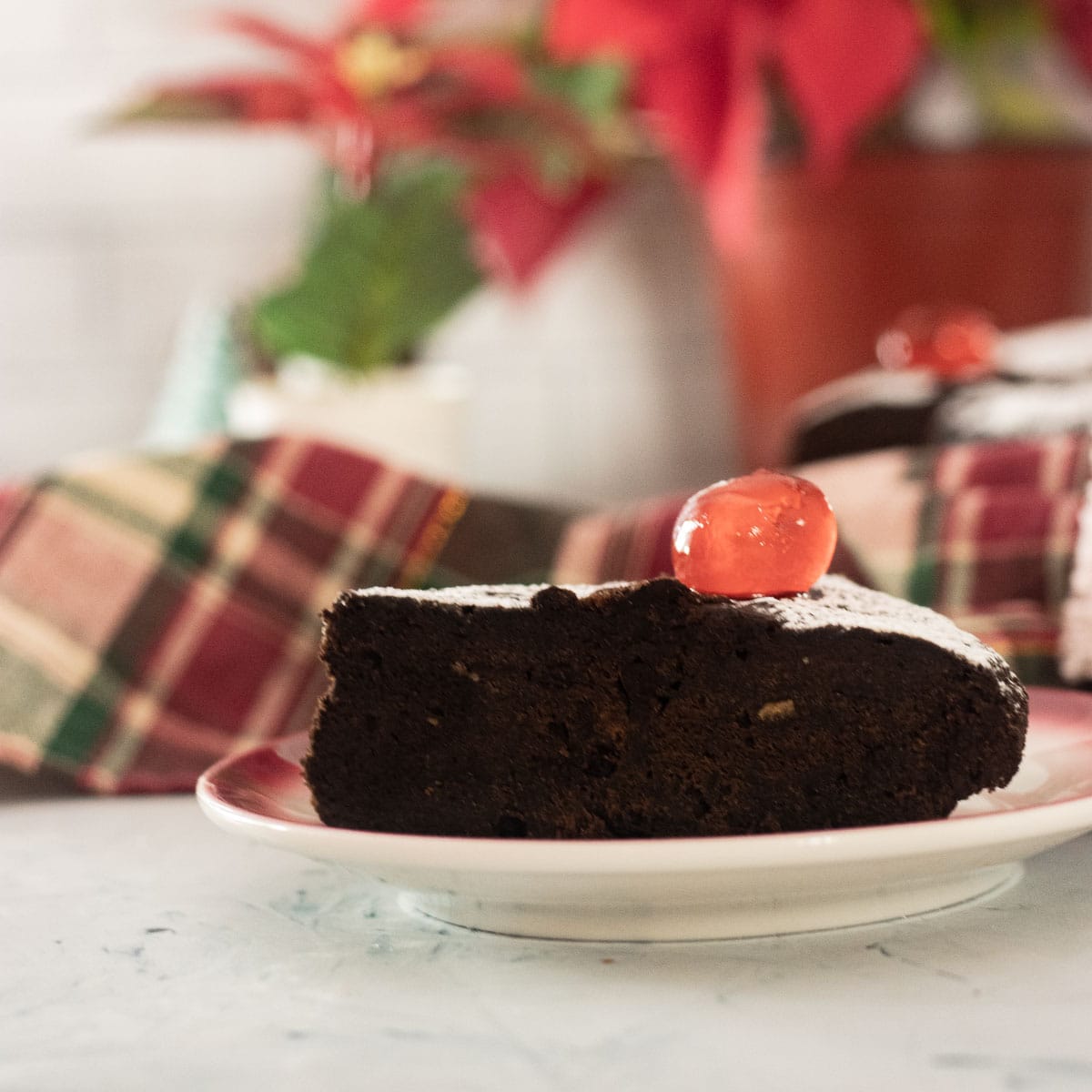 Black Cake is an intense rum cake, popular in the Caribbean. No holiday season occurs on any island, without black cake being present in any home.
Black Cake recipes are guarded more than the President. While I won't give away all of my secrets, here is the foundation that will make you a delicious black cake. This is a rich, moist cake – almost like a pudding. This is basically the Caribbean version of a Christmas Fruit Cake.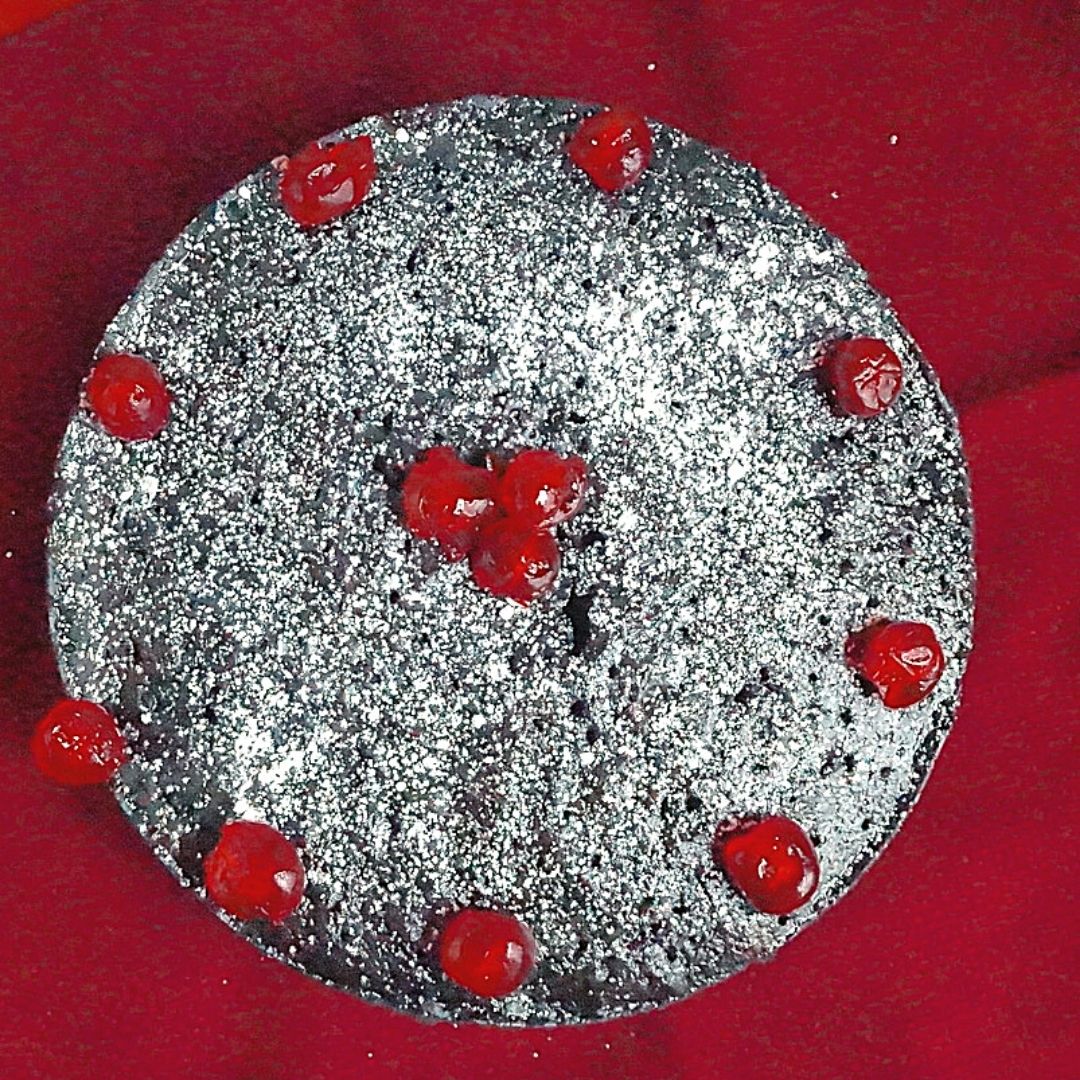 Caribbean Black Cake recipes are guarded more than the President. However, as my loyal audience, you deserve to learn the recipe I have been using for a decade, a combination of my grandmother's recipe and my ex boyfriend's Mom, who is Trini.
This is a rich, moist cake – almost like a steamed pudding similar to a British Plum Pudding.
The first time you saw this black colored cake and thought it was a chocolate cake and then you took one bite and your taste buds went into shock as you enjoyed this melt in your mouth pudding like cake.
WARNING: DO NOT CONSUME IF YOU HAVE PROBLEMS WITH SUBSTANCE ABUSE
This is not a cake where the rum is simply used to slightly enhance the flavor. Having a slice is akin to having a cocktail.
About the Fruit Mixture
This is not a cake that can be whipped up at a moment's notice. At the bare minimum, you must soak fruits for at least 7 days. Ideally, you want it to soak for at least a month.
The fruit needs time to soften and absorb the alcohol.
However, once you start, you can then have the fruit ready to make Black Cake year after year,
The recipe below includes enough fruit soaking to make several cakes. The reason for this is that you will now have the fruit ready to make Caribbean Christmas Fruit Cake at any time.
During the year, the fruit will swell as it absorbs the alcohol. Periodically, if you see the alcohol dry up, just add some more so that it just covers the fruit.
Then every year when you make your fruit cake or cakes if you want to give away some as gifts, just add some more fruit and alcohol to keep the fruit going year after year.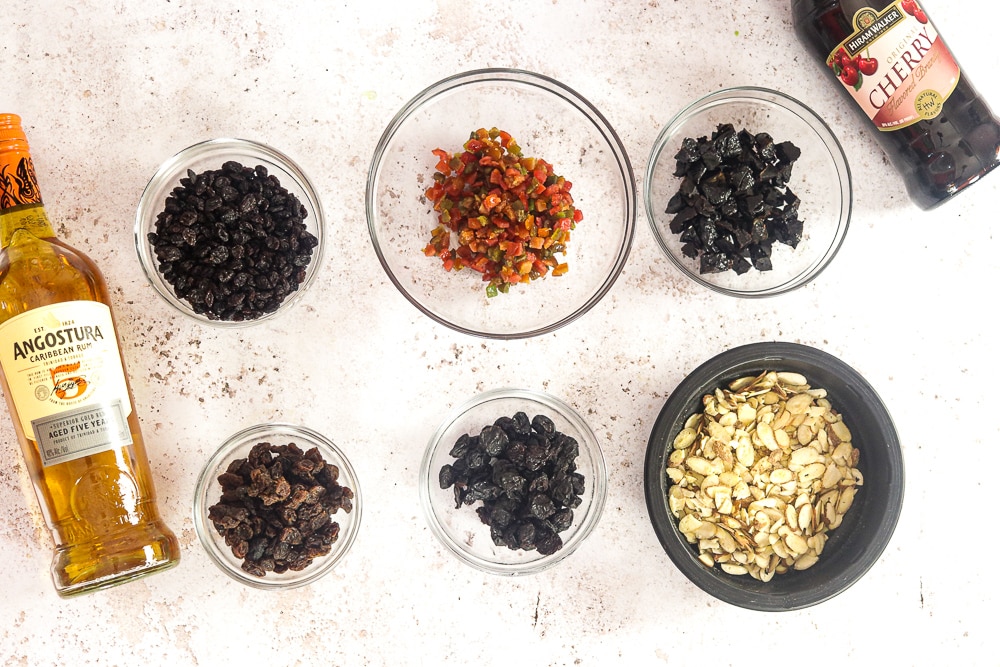 Store the fruit/alcohol in a glass jar and it will never go bad. Mine has been going for about 10 years.
The combination of fruits and nuts used can vary according to your preference. Any variety of dried fruit can be used and more nuts can also be used if you prefer.
Since I am allergic to tree nuts and can only tolerate a few in very small quantities, my combination has less nuts than is common. Feel free to add some extra nuts.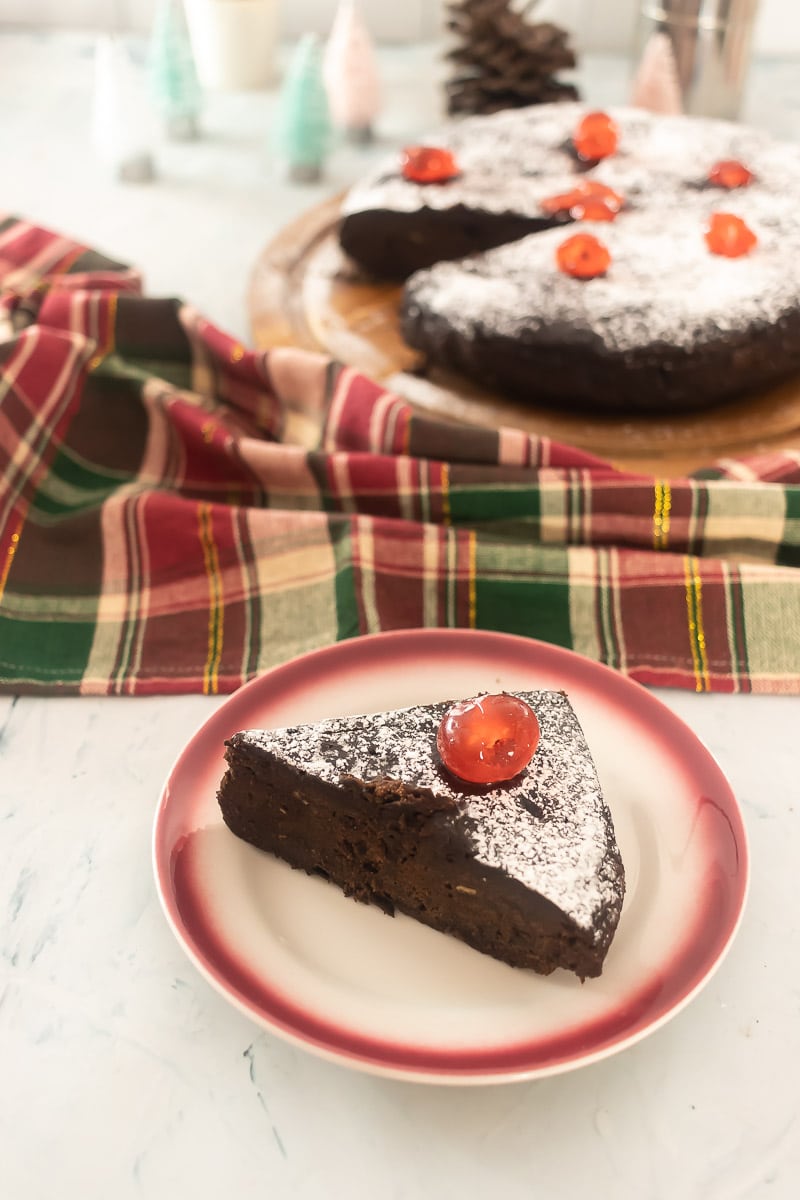 Your next question is probably:
What Makes Caribbean Fruit Cake Black?
It is an ingredient called browning.
What is browning made of?
Browning is brown burnt sugar , The brown sugar is cooked until it turns into a dark almost molasses type syrup. However, it is not as bitter or smoky as molasses.
In the Caribbean, this burnt sugar is used in both sweet and savory recipes. Brown Stew Chicken is the most popular savory recipe it is used in, but we often may add a pinch to gravies, soup and even curry
.If you cannot source browning, you can make your own burnt sugar with this homemade browning recipe.
Recipe Notes for Black Cakes
Don't be tempted to raise the cooking temperature so that it can cook faster. Since this is such a moist cake, it must be cooked at a low temperature. Otherwise, the top will burn before the inside is cooked properly.
Although I used white sugar, raw brown sugar (Demarrara) is more common when in the Caribbean to make Black Cake.
Dark Rum or Amber Rum should be used. Do not use white rum.
Some people will turn the dried fruits into ground fruit and grind the soaked fruit in a food processor. This is a matter of preference as some people prefer not to chew dried fruits in their black cake.
Caribbean Black Cake is best when served at least the next day after baking for the flavors to develop and the alcohol to soak in well.
Since the alcohol acts as a preservative, Black Cake has a very long shelf life and can last up to 1 month when stored in the refrigerator and longer, when stored in the freezer.
Black Cake is not usually decorated much, if at all, unless it is for weddings. For Christmas, the most garnish you will ever find is some powdered sugar and a few glace cherries or maraschino cherries.
Since Caribbean Black Cake is so rich, moist and drunk, it is usually served in very small portion sizes. Therefore, people may have leftovers for months of even years in the freezer. It's not uncommon if you stop by a Caribbean person's home for a surprise visit and they have nothing else, they will pull out the leftover black cake from the back of the fridge or the freezer. They will find a way to defrost that cake in a jiffy!
Frequently Asked Questions
Why is the cake cooked at such a low temperature?
This cake must be cooked very slow, otherwise you will have a burnt top but the inside will not be cooked because it is so moist.
How do you grind fruit for black cake?
If you prefer the fruit in your black cake to be less chunky, simply take the desired amount of soaked fruit and put it in a food processor or blender. Process it until it grinded fine.
 Is it possible to make a non alcoholic black cake?
Although it is going to have a totally different flavor profile, instead of feeding the cake with rum, you can use orange juice or mango juice.
 Is black cake and rum cake the same?
Yes. Although there are different types of Caribbean Rum Cakes where browning is not used, this Black Cake is also referred to as Rum Cake or Fruit Cake.
 How long can you keep black cake?
Black Cake has a long shelf life and will still taste fresh a month later. However, after a few days, it is best to store it in the refrigerator.
Does fruit cake need to be refrigerated?
If you are in cooler temperatures, you can leave it out for a few days. After that, it is best stored in the refrigerator, wrapped first in wax paper or plastic wrap and then aluminum foil.
 Can I freeze fruit cake?
Yes. Leftover Black Cake is often frozen and saved to be savored for the next special occasion. To freeze, make sure cake is completely cooled. Then wrap tightly in plastic wrap and then aluminum foil. The plastic wrap will keep the cake moist for when you defrost it.
Ingredients for Black Cake Recipe
currants
pitted prunes
black raisins or golden raisins
dried cherries
dried candied mixed peel – aka citrus peel or tutti frutti
sliced almonds
rum
cherry brandy
cinnamon or mixed spice (cinnamon, nutmeg, ginger, clove, mace)
baking powder
all purpose flour
unsalted butter
eggs
limes
vanilla extract
browning
glace cherries (optional)
powdered sugar (optional)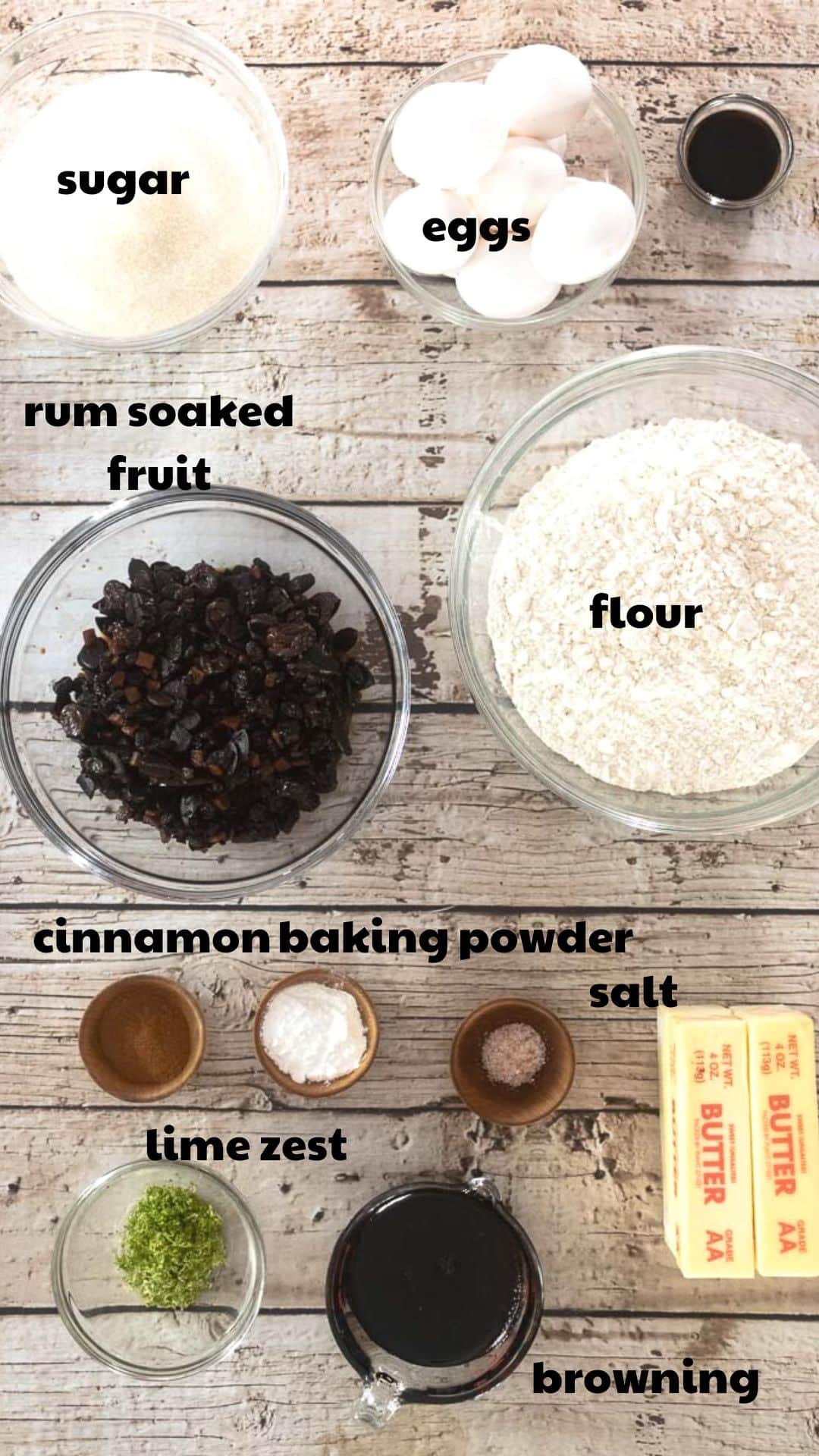 How to Make a Caribbean Fruit Cake
At least 7 days before, but for best results, start 30 days before and soak all the dried fruits and nuts in rum.
Preheat the oven to 250 F.
Spray 2 springform cake pans with non stick spray. Line the bottom and sides with parchment paper. Spray with cooking spray again.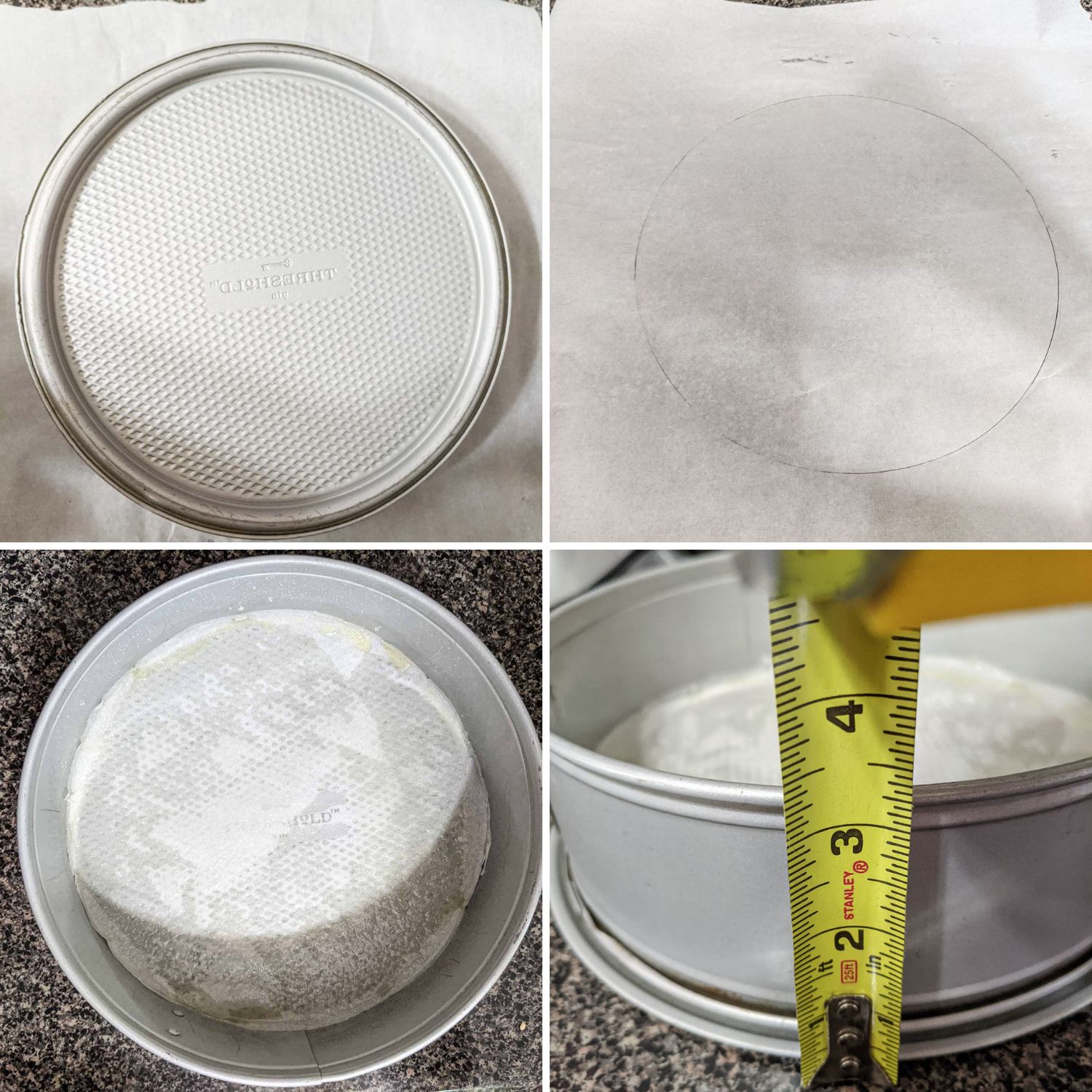 Combine the dry ingredients in a large bowl.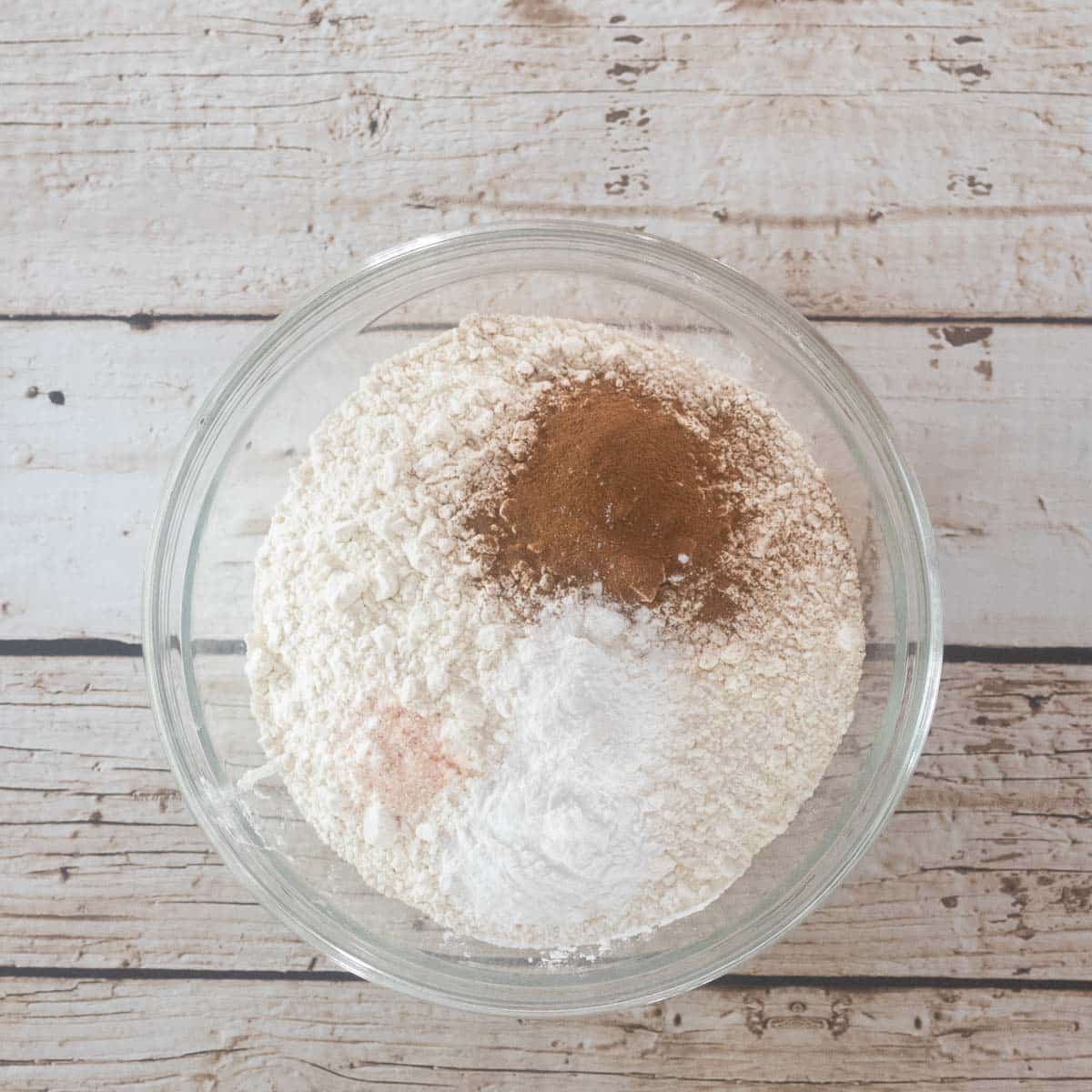 In the bowl of an electric mixer, cream butter and sugar until creamy.
Add eggs, one at a time.
Add vanilla and lime zest to the butter mixture. Mix well.
Add the flour mixture in two batches.
Add 2 cups of the soaked fruits and mix until thoroughly incorporated.
Add browning sauce and mix well.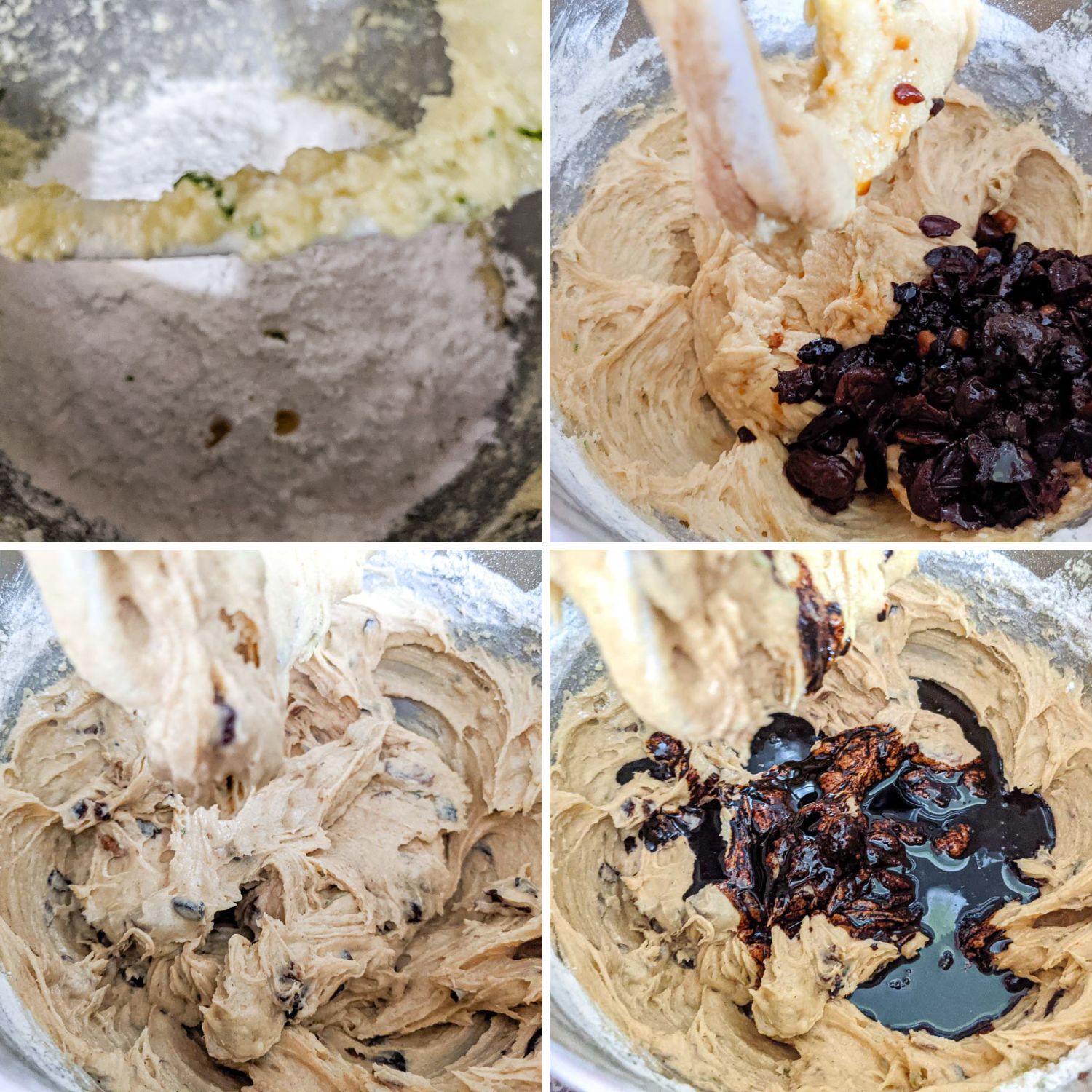 Transfer batter to prepared baking pan and bake in the preheated oven for 2 hours, until a tester comes out clean.
Immediately poke holes in the cake with a toothpick.
Pour rum/brandy combination a little at a time over the top of the cake, until the cake has drank all of the alcohol.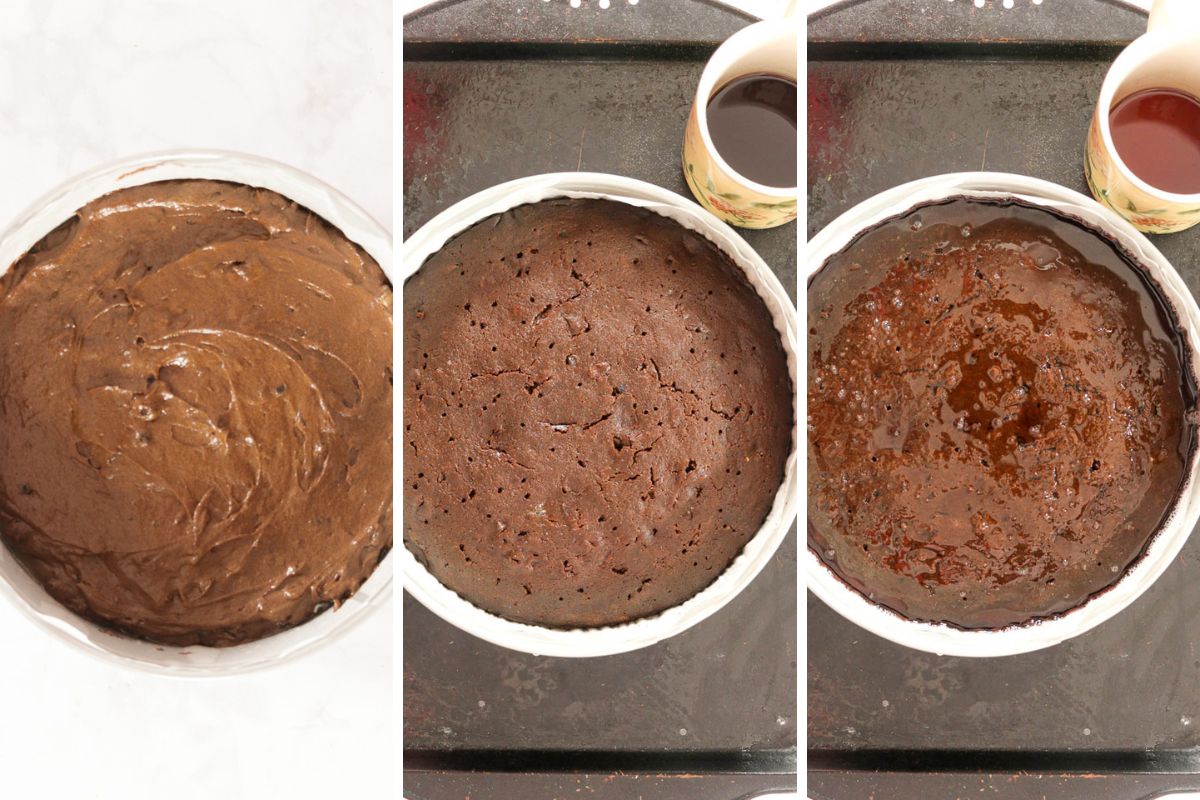 Now it is decorated simply with powdered sugar and glace cherries.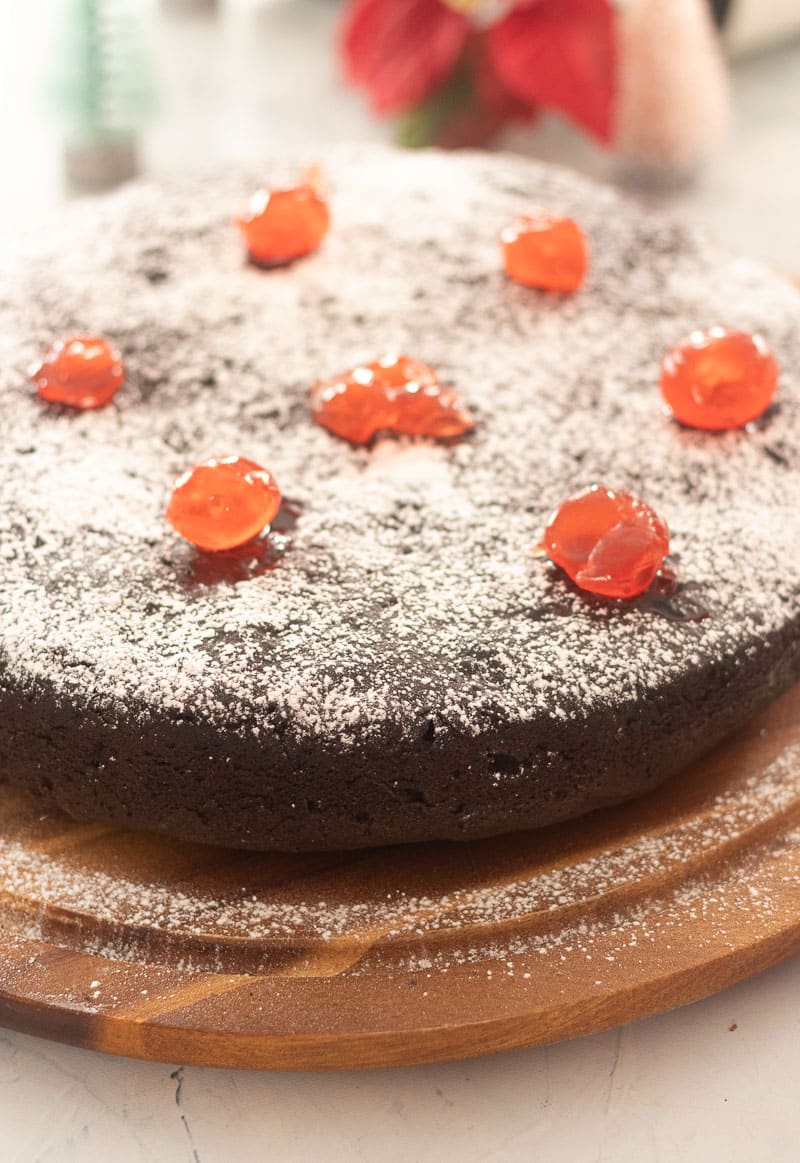 If you've never tried any Caribbean Recipes before, this is the one you must try. Your taste buds are going to be thanking you.
This dark cake is definitely a unique experience like no other and really is one of the best examples of Caribbean Food there is. This dense cake packed with citrus peels and chunks of fruit epitomizes Christmas time in the Caribbean. The Christmas season does not start until you've had your first slice of Black Cake for the Christmas holidays.
Enjoy it with a glass of Cremas!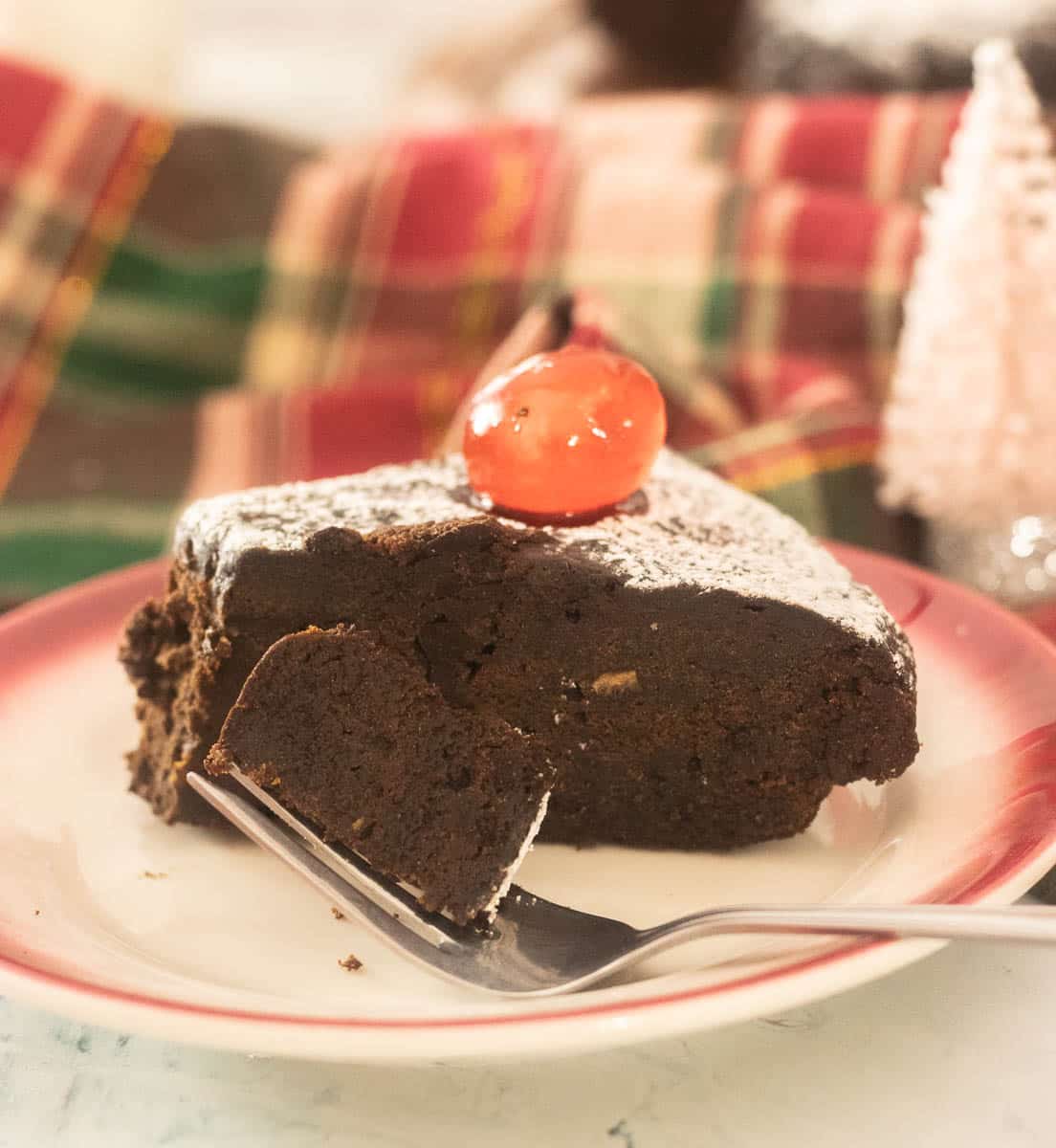 Black Cake – Caribbean Fruit Cake
Black Cake – Caribbean Fruit Cake – is an intense rum cake which is the standard holiday dessert on all Caribbean islands.
Ingredients
Fruit Ingredients
1

cup

currants

1

cup

pitted prunes chopped

1/2

cup

raisins

1/2

cup

dried cherries

1/2

cup

dried candied fruit peel

1

cup

sliced almonds

2

cups

rum

2

cups

cherry brandy
Cake Ingredients
1

pound

butter

2

cups

sugar

10

eggs

Zest of 2 limes

2

teaspoons

vanilla extract

2

teaspoons

cinnamon

4

teaspoons

baking powder

4

cups

all purpose flour

3/4

cup

browning
Garnish Ingredients
1/2

cup

rum

1/2

cup

cherry brandy

glace cherries for garnish

powdered sugar for garnish
Instructions
At least a week in advance, combine the fruits and nice and place in a bottle with 2 cups each of the rum and the brandy. This can be done up to a year in advance. The longer the fruit soaks, the better.

Line 2 9" springform pans with parchment paper. Preheat oven to 250 degrees F.

Sift flour, baking powder and cinnamon and set aside.

In the bowl of an electric stand mixer, cream butter and sugar by beating until creamy.

Add eggs, one at a time, until thoroughly combined.

Add zest and vanilla. Add flour until thoroughly combined.

At this time, the dough will be very dense.

Add 2 cups of the fruit, draining out as much liquid as possible and the browning. (Reserve the rest for the next time you make the cake). The dough will now become very moist.

Divide the cake batter into the two cake pans and cook for 2 – 2 1/2, until a toothpick inserted comes out clean.

Prick the top of the cake with a toothpick.

Combine the remaining rum and brandy in a bowl.

Pour the brandy-rum combination over the cake. The cake will absorb the liquid.

Once the cake has absorbed the liquid, let the cakes cool in the pans.

Remove the sides from the springform pan.

Now invert the cake over onto a plate. The bottom of the pan and the parchment paper will easily peel off.

Let the cakes cool completely before wrapping them.
Notes
Store leftover cake, tightly wrapped in parchment paper (or waxed paper) or plastic wrap and then aluminum foil.
Black Cake is not usually decorated much, if at all, unless it is for weddings. For Christmas, the most garnish you will ever find is some powdered sugar and a few glace cherries.
Nutrition
Calories:
328
kcal
|
Carbohydrates:
33
g
|
Protein:
5
g
|
Fat:
15
g
|
Saturated Fat:
8
g
|
Polyunsaturated Fat:
1
g
|
Monounsaturated Fat:
5
g
|
Trans Fat:
0.5
g
|
Cholesterol:
82
mg
|
Sodium:
126
mg
|
Potassium:
170
mg
|
Fiber:
1
g
|
Sugar:
18
g
|
Vitamin A:
499
IU
|
Vitamin C:
0.3
mg
|
Calcium:
52
mg
|
Iron:
1
mg
Did you try this recipe? Leave a comment below.
Please follow me on Instagram @chefmireille or tag me #chefmireille with your pics! I'd love to share them!
This is a moist, rich alcohol-laden cake, that is addictive – having just one slice is near impossible!
DO YOU YUM? SAVE IT BELOW!
Yum
Now I know you want to try some more Caribbean food! Check out my collection with over 100 Caribbean Recipes from the Caribbean diaspora!