Last Updated on December 14, 2020 by Chef Mireille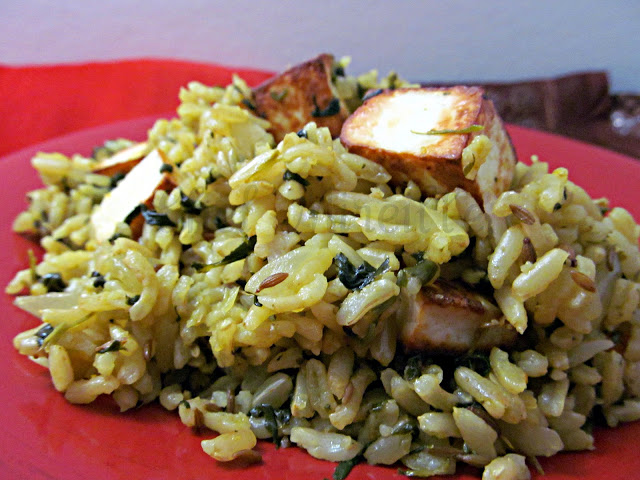 Blogging Marathon #19
Theme: BM Blogs – Harini – Calcium Rich Foods
For the last recipe from Harini's blog, I am doing her Spinach Rice and adding some paneer, for even more calcium.
Most people know that dairy products like milk and cheese are high in calcium, but green leaf vegetables like kale, spinach, mustard greens and collard greens are also a healthy option for getting that extra calcium in a natural way.
Spinach Rice & Paneer
Ingredients:
1 cup spinach, blanched
1/2 cup onion, chopped
1/4 cup tomato, chopped
a small handful cilantro
1/4 teaspoon turmeric
salt, to taste
2 green chiles, chopped
1 1/2 cups brown Basmati, cooked
juice from 1/2 lemon
1 tablespoon oil
2 cloves
1 teaspoon cumin seed
1 inch piece cinnamon stick
4 oz. paneer, diced
Cook rice in a rice cooker or stove top. Let cool completely.
Blanche spinach leaves in boiling water for 30 seconds.
In a saucepan, heat oil. Add cloves, cinnamon stick and cumin seed.
After 1 minute, add onion and saute until softened. Add tomato and chiles.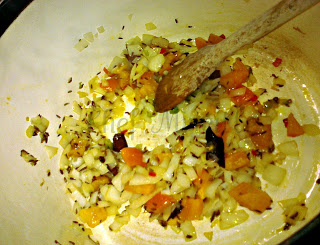 In a food processor, grind the spinach leaves with the cilantro. Add this to saucepan with the turmeric.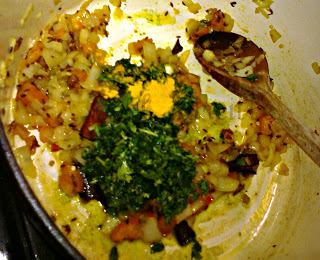 Add the cooked rice, lemon juice and salt, to taste and mix well.
Stir fry paneer in 2 teaspoons of oil until golden brown.
Add to rice and mix well.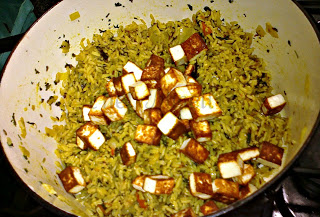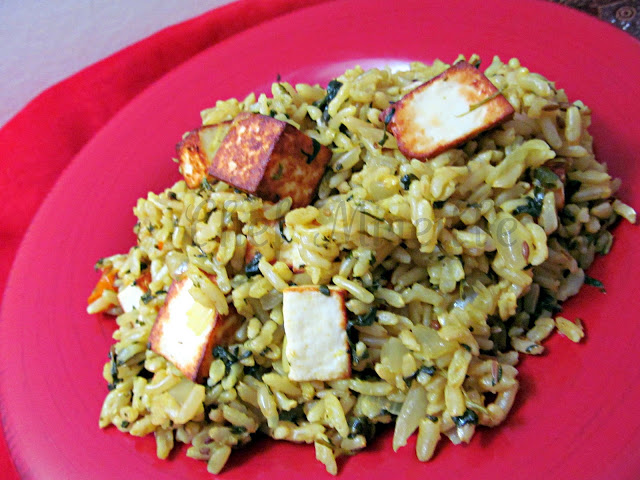 Check out the Blogging Marathon page for the other Blogging Marathoners doing BM#19
This whole grain dish is being served at SHOW ME YOUR HITS hosted by Vardhini – Rice and Cooking with Whole Foods hosted by Anu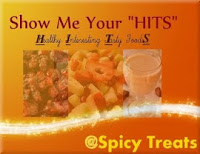 LIKE THIS RECIPE? LEAVE A COMMENT..I LIVE FOR THEM!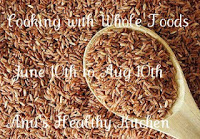 Chef Mireille
Like me on FACEBOOK!
Follow me on TWITTER!